NEW SEASON, NEW BRANDS AW21
As we immerse ourselves in the British summertime with perfected outfits of artist-laden shirting and shorts to fit the hotter climate, SEVENSTORE look towards the upcoming season of Autumn/Winter 2021.
Steeped in a range of versatility, we have covered all basis; outerwear, casualwear, contemporary and luxury, all giving the perfect amalgam for any situation, outing, event or weather condition, but it'll most likely be raining here in the North West of England.
When a new season arrives, so does a new collection of brands. Plotting and planning the next additions to your wardrobe, from old catalogues to lookbooks, the obsession of searching high and low for that new lucrative garment remains all the same. Japan, England, New York and Sweden amongst others, are the destinations in which a fruitful array of offerings for the winter months lay, providing a new front for SEVENSTORE and this new chapter.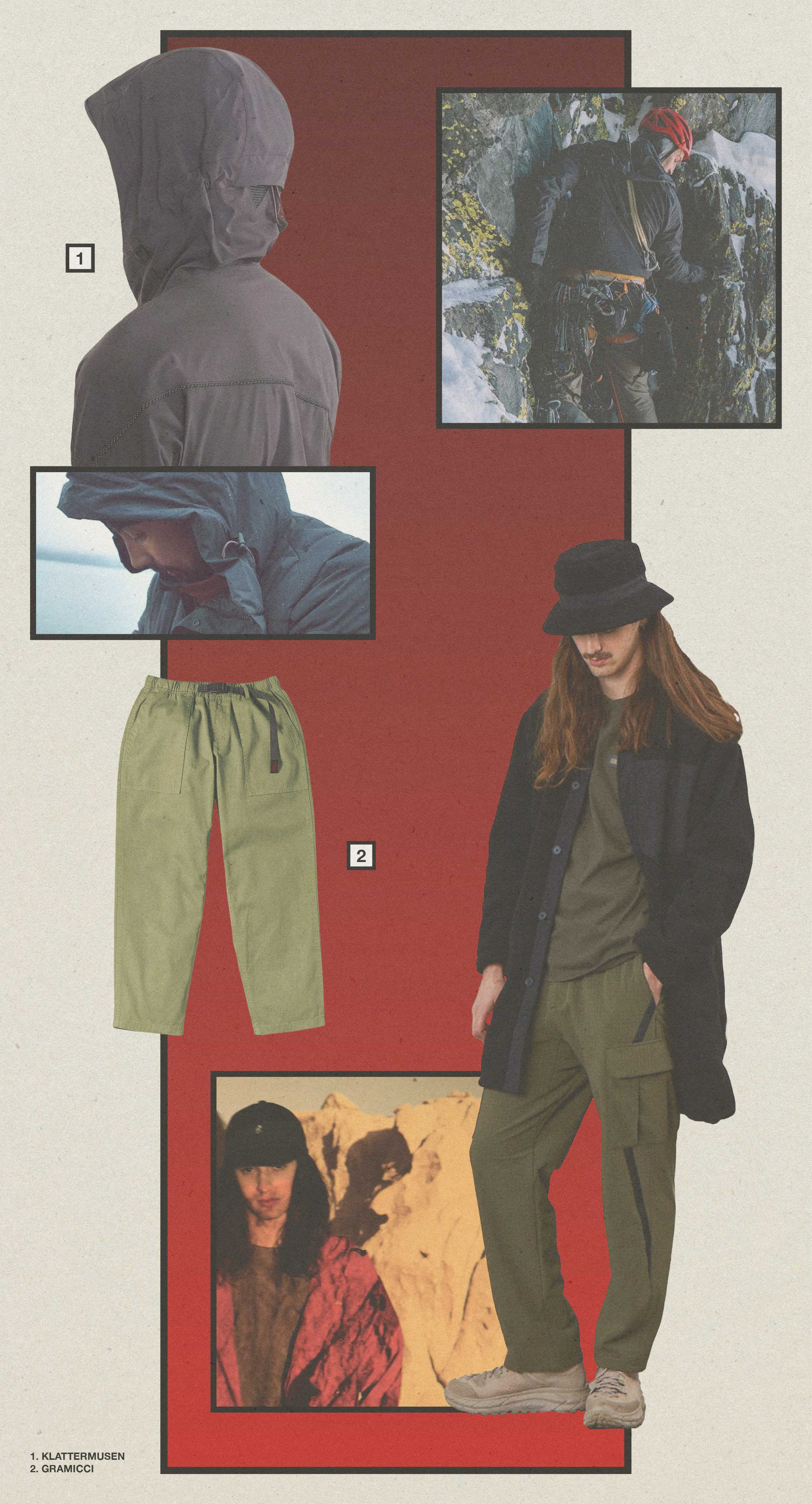 KLATTERMUSEN
Being situated in the North West of England, you have to be hardened to the unpredictable weather conditions it throws up – more so, rain, so any outdoor brand is welcomed with open arms. New in line for the new AW21 season is Swedish mountaineering brand, Klattermusen. Eco-conscious and innovative, Klattermusen's design has been shaped by the needs and experiences of local climbers in the mountain village of Åre, Sweden. Through rigorous testing and functional craft, 40 years of expertise in creating high performance apparel and equipment – combining utility, durability and environment know-how has placed the outerwear advocates at the top of their division.
GRAMICCI
Fancy a spot of trekking or climbing in the Peak District? Look no further than Gramicci. With over 30 years experience within the outdoor game, Gramicci have a pioneering sense of passion and innovation which does not end with product. Born out of a garage in 1982 by climber and adventurer Mike Graham, Gramicci's core ethos hasn't changed, with the search for freedom a catalyst for their ongoing work. Known for their modern take on climbing inspired wear, Gramicci's simple but effective appeal has been picked up in the realms of contemporary streetwear and unsurprisingly, gorpcore.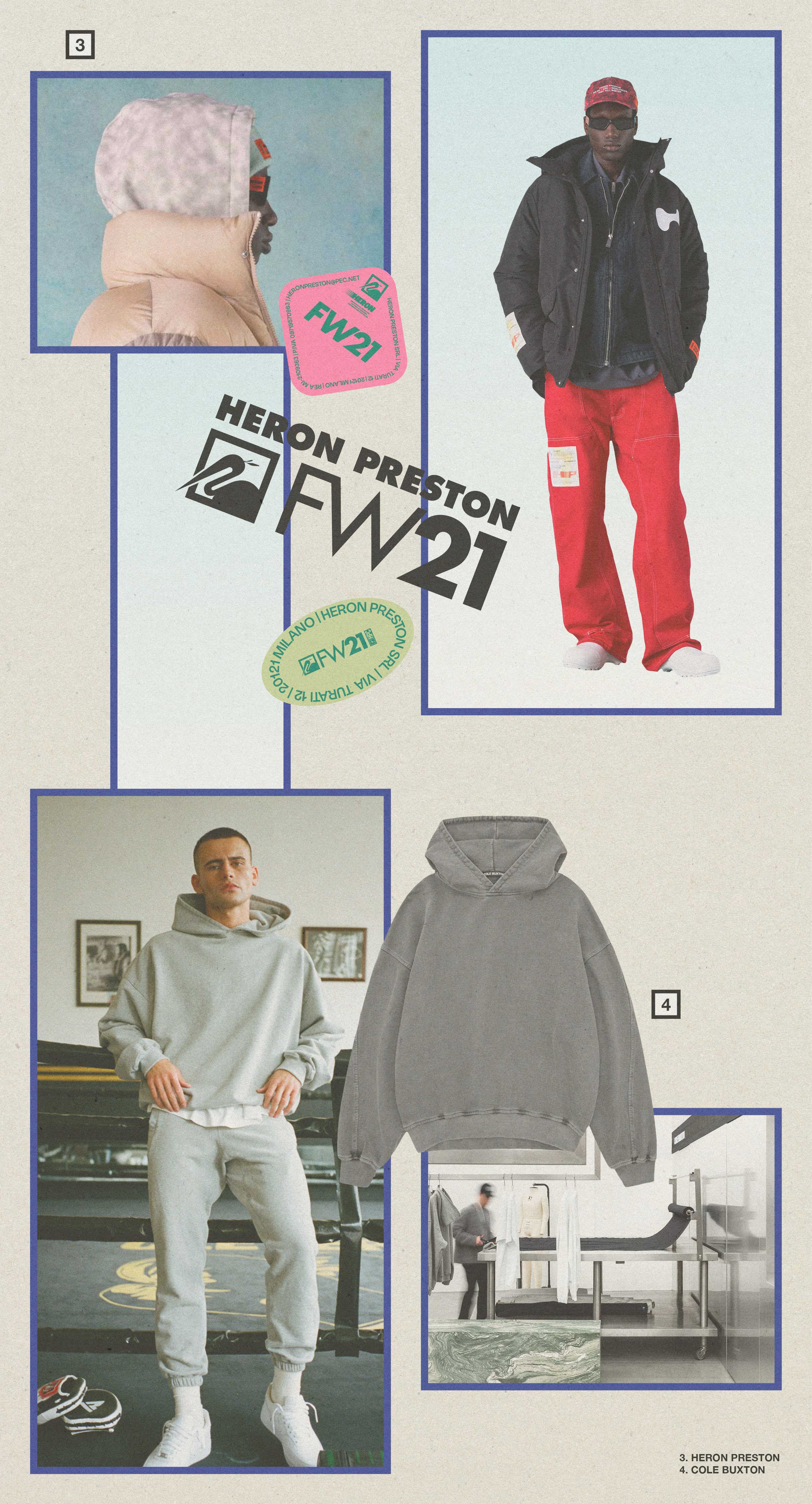 HERON PRESTON
Heron Preston
launched his career in fashion alongside
1017 ALYX 9SM's
Matthew M. Williams and
Off-White
, Louis Vuitton head honcho, Virgil Abloh with the streetwear collective Been Trill. Regarded as an artist, creative director and DJ, the San Franciscan native has worked with the likes of Kanye West,
Nike
,
Carhartt WIP
and GAP, and founded his own namesake label in 2016. Merging his awareness for sustainability and better environmental manufacturing practices with streetwear sensibilities, Preston aims to produce a contemporary exploration and adaptation of the street landscape while touching on different disciplines such as art, lifestyle and music.
COLE BUXTON
Formed on a concept of daily essentials, Cole Buxton have built a noteworthy foundation of authentic British sportswear set within their own rules. The concept was initially conceived in 2014, to redefine what we perceive as contemporary sportswear and cater for the everyday modern landscape. With a continuous refining of a core garment offering, founder's Cole Buxton and Jonny Wilson have tackled questions of sustainably by creating garments that are everlasting, in both style and substance. With their first flagship now open, Cole Buxton are set to take their contemporary spin on streetwear from the inner sanctum of London to a global audience.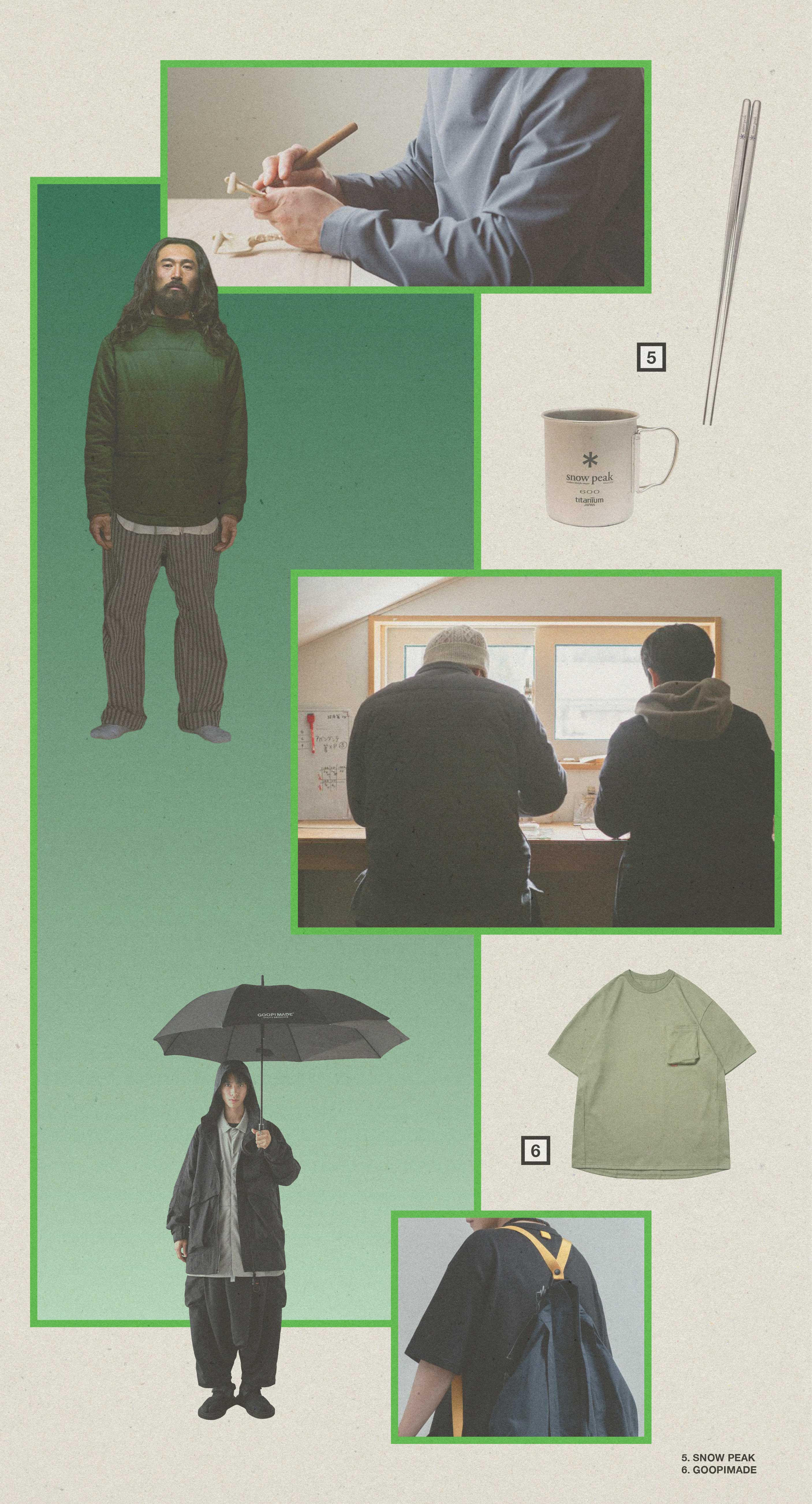 SNOW PEAK
Adding to the SEVENSTORE outdoor catalogue for AW21 is Japanese brand Snow Peak. Originating from the famous Japanese mountain, Tanigawa, where founder Yukio Yamai challenged his personal experiences of adventure and exploration, Snow Peak's strong connection with the outdoors is one that has nurtured from the continuous settings of Japan and into the Yamai's home in Sanjo City. Technically advanced tents, Japanese cookware and a plethora of ultra-protective garments make Snow Peak's minimalist vision for the outdoors a lifestyle choice for a growing audience for both, nature enthusiasts and city dwellers alike.
GOOPiMADE
Established in Taipei, Taiwan, GOOPiMADE is built on a love for the quality of fabrics, functionality and design. Workwear garments with a specific cut and fabrication is what attracted the GOOPiMADE founders to explore, creating outdoor style with a military aesthetic. Not confined to a specific schedule or seasonal collections, the creative group behind GOOPiMADE tend to navigate a relaxed approach to output with one or two items a month, and at the end of year you'll have a full catalogue of items to choose from. GOOPiMADE have worked with many artists and designers within Japan, Hong Kong and Taiwan with the same ethos, as they look to expand their market into Europe and the US in the not too distant future.
adidas SPEZIAL
Originally released as a handball shoe in the brand's native country of Germany in 1979, the adidas Spezial has come along way since then. A foray through the 80s and an integral part in terrace casuals and football culture, the popularity of the Spezial eventually declined. Long-time adidas collaborator, Gary Aspden resurrected the silhouette back in 2013, spurring on collaborative capsules of footwear and clothing ever since. Each collection makes a touchpoint to the history of archival adidas and places significant subcultural cues such as Northern Soul, the Mod-era and acid jazz of the 1990s, as well as tapping into collaborations with the likes of Goldie, Liam Gallagher and New Order.
CLOT
CLOT's impressive back catalogue needs no introduction. The Hong Kong streetwear and sneaker boutique founded in 2003 by Edison Chen and Kevin Poon have cemented their status as one of the world's leading collaborators in the industry.
Nike
, Dr. Martens, John Elliot,
Medicom
,
Stüssy
and Sacai, amongst others have been treated to a CLOT partnership. Binding together cultures of the east and west, CLOT is a mixture of entities that ultimately nod to the brand's streetwear heritage. As well as expanding from sneakers to clothing into a sleek collection of homeware accessories, CLOT's cross-cultural swap over lands on the shores of Liverpool for the first time with a fresh perspective on contemporary design.
Coming soon to SEVENSTORE.
Artwork by
Henry Spiers