THE COSY KNITWEAR CONVERSATION
The colder seasons are finally setting in, with fading days and drowned out greys, wrapping in layers has never been more important. Temperatures are plummeting and the potency of knitwear has become even stronger. Searching for that elusive winter warmer holds a place for layering and maxing out on a stylish showcase can be the difference between a frosty or favourite turn of the year.
SEVENSTORE bare this in mind with a collection of cosy knitwear pieces refined from American obsession, Moroccan-inspired monogram, French alpine skiing and a reference of nostalic youth to keep the conversation flowing.
NEEDLES – MOHAIR FLAME CARDIGAN
A statement of the
Needles
paradigm - Japanese heritage meets favourable 90's Americana influences. In turn, think American restaurateur Guy Fieri's adoption of the playful, yet outlandish flame shirt and incorporate that with a collation of premium mohair. A staple of the Needles DNA, the Mohair Flame Cardigan plays host to the west while remaining firmly grounded in their south eastern roots.
MONCLER GENIUS - 1952 GIROCOLLO MOHAIR STRIPE KNIT
Moncler's
Girocollo Mohair Stripe Knit takes us back to the French Alps in 1952. The birth place of Moncler and a destination inhabited by mountaineers, trekkers and skiers all familiarised with warming outerwear. The finest knitted goods became a staple through such times, and a place where the Girocollo Knit wouldn't have looked a step out of place. Fashioned in the fitting tricolours of the French nation, the mohair make-up of this garment is welcomed with inlaid striped design and premium fabrication.
ERL – STRIPE KNIT
ERL
have already recognised the changing of the seasons, making way for an autumnal iteration of knitwear. This seasonal colour palette takes a mind away from the sunny beaches of California – birth place of founder and creative of the brand, Eli Russell Linnetz and injects a sense of falling leaves and browning trees. The Stripe Knit provides a welcoming juxtaposition to the incoming overcast skies.
CASABLANCA – JACQUARD MONOGRAM MOHAIR KNIT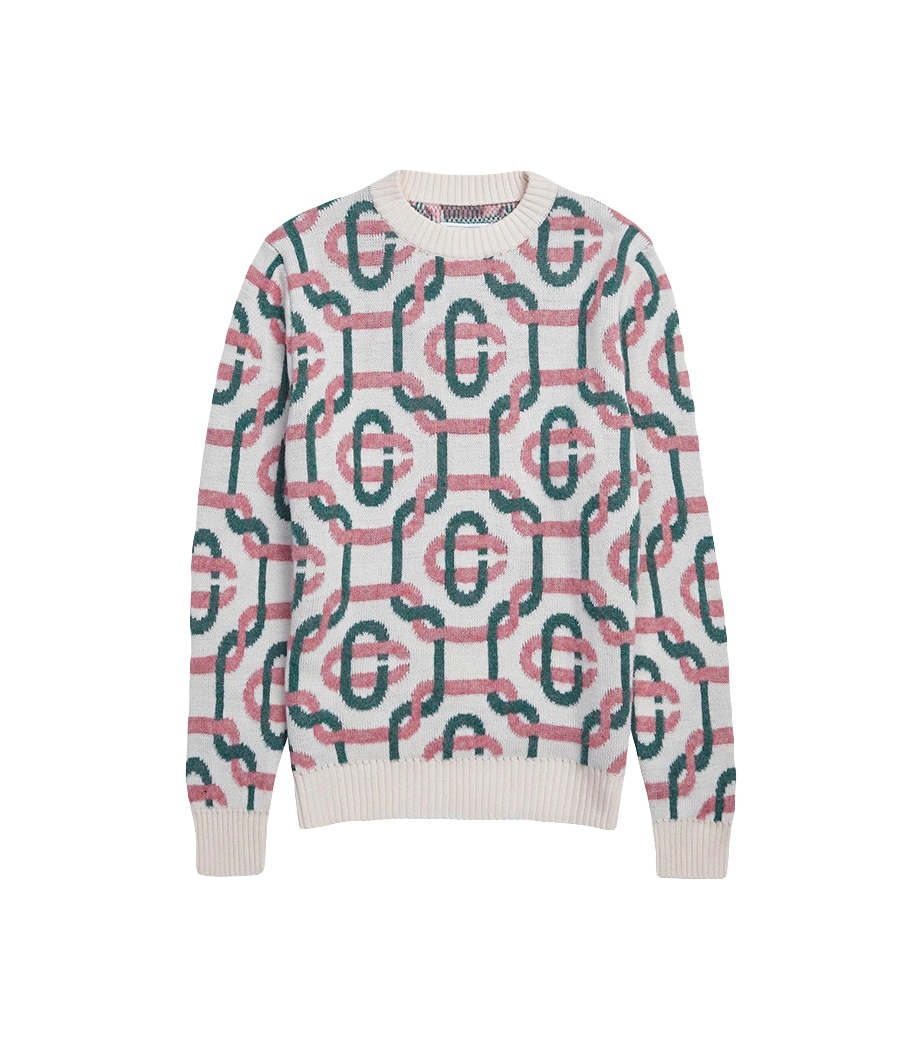 Think Louis Vuitton, Gucci and Fendi – all are symbolised through stylised monograms and have done so for years, fading in and out of trends. The monogram's allure is a way of consumer to consumer connection, maintaining the brand it represents through each passing season. The
Casablanca
Jacquard Mohair Knit adopts such nature, with the brands emblematic pattern on show throughout, giving an interpretation of their ideal sense of luxury.
A COLD WALL* - OVERSIZED DESTROYED KNIT
A COLD WALL*'s
depiction of the world around us informs their unique vision of menswear. Samuel Ross' social consciousness of the world shines through year-on-year and the Destroyed Knit mirrors the world we inhabit in the 20
th
century – melting, eroding and becoming a depleted version of itself. A COLD WALL* as we know it now presents a version of what could be in the not so distant future.
STUSSY - 8 BALL BRUSHED MOHAIR KNIT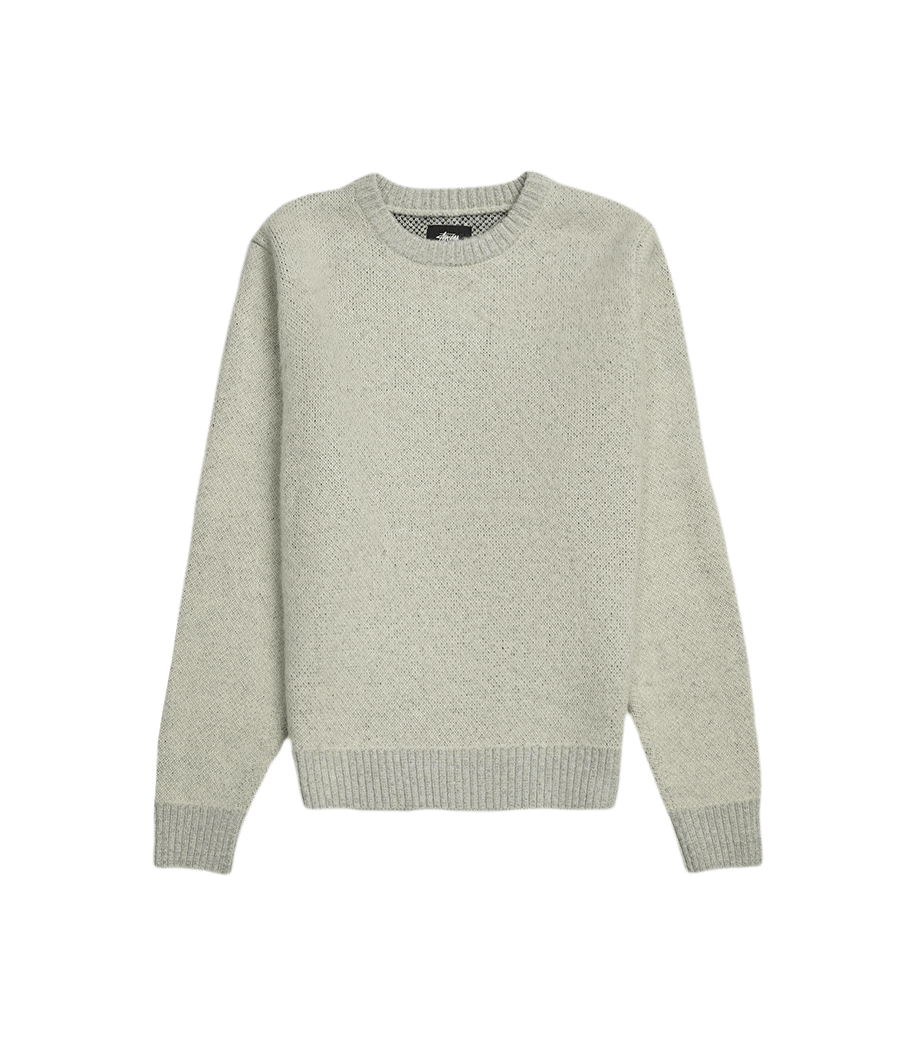 Stussy's
8 ball motif has been synonymous with the Californian brand since as long as we can remember. A signifier for the label, it comes incorporated into the brand's latest mohair knit offering which plays on references to the late-night pool bars that make up the heartland of Los Angeles, the birth place of Stussy. From candles, rugs and t-shirts, Stussy's long affiliation to expansive reference points and labelling places them ahead of the game for the next incoming trend.
PARRA – JUMPING FOXES KNITTED CARDIGAN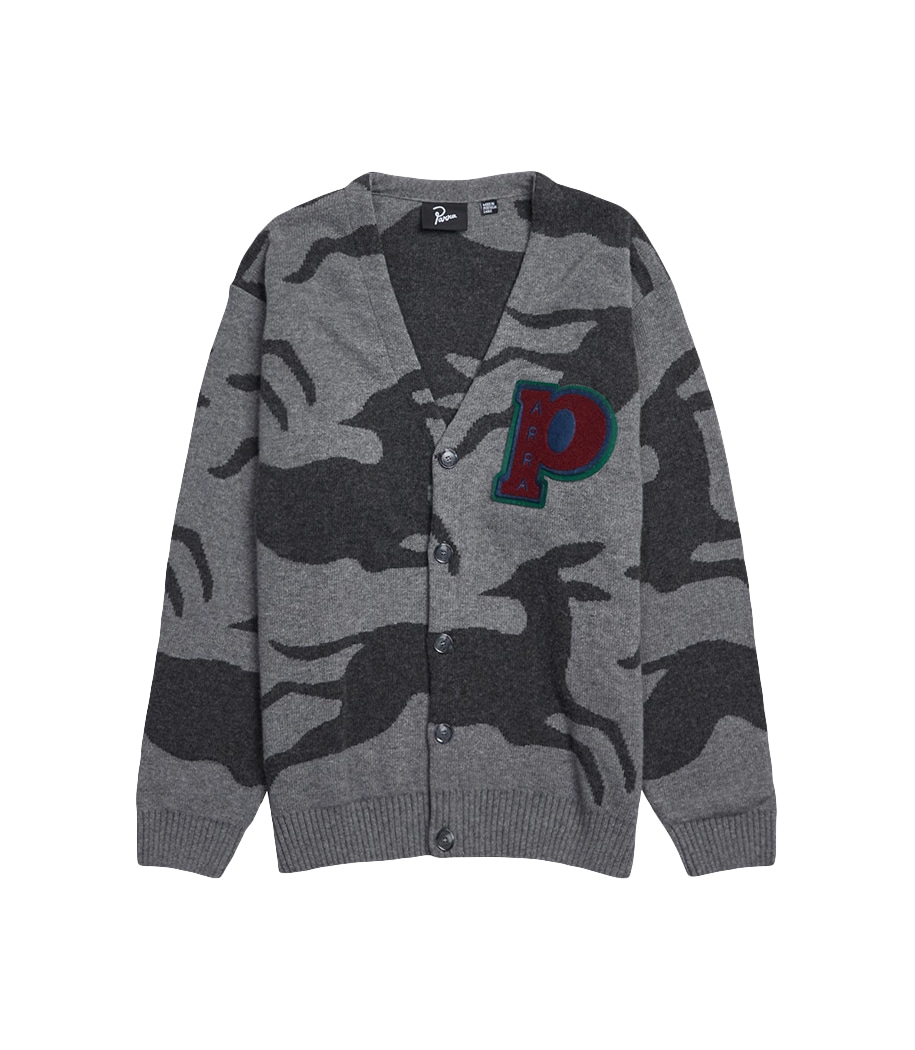 Parra
add another fixture to the knitted rise over the winter months. Their Jumping Foxes Cardigan connects through a level of artistic inspiration and 20
th
century preppy America. Although cast aside from the Ivy league institutions of Polo Ralph Lauren, Parra's appliqué branding and jumping fox detailing becomes reminiscent of sportswear hints curved through iterations of pop art imagery.
RAF SIMONS – RAGLAN ZIP KNIT
Raf Simons
plays on his ever-present youthful reference with the Raglan Zip Knit. Making up his 'Solar Youth' AW20 collection, the Belgian phenomenon channels American appliqué sportswear branding and intricate detailings that nod to the past. This continuation of exploration plays on youthful aspects with a foray into both the past and the present for a recurring touch of mastery.