THE AUTUMN/WINTER 20 PREVIEW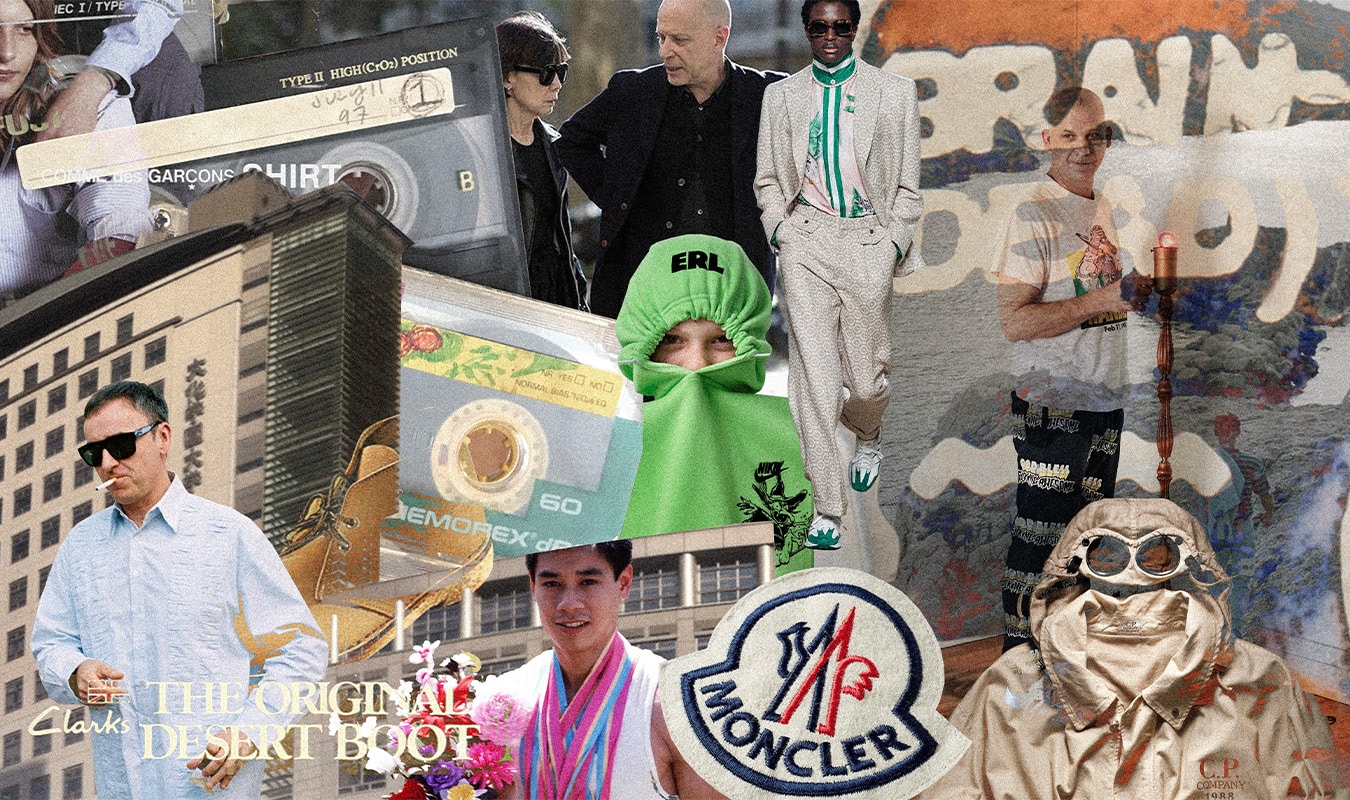 As the sight of the Autumn/Winter 2020 collections are nearing closer, SEVENSTORE would like to introduce a whole host of brands to their catalogue. New emerging designers to iconic industry players, from fresh design focuses and leading voices, they all play their part in sculpting the next chapter.
Autumn/Winter 20 will take a trip across various continents to offer the best product in today's market. The ascension of Moncler and their new-found reputation of collaboration, forward-thinking sneaker offerings from China's Li-Ning and not to forget LVMH nominee - Casablanca's elegant aesthetics to fill the void.
Brain Dead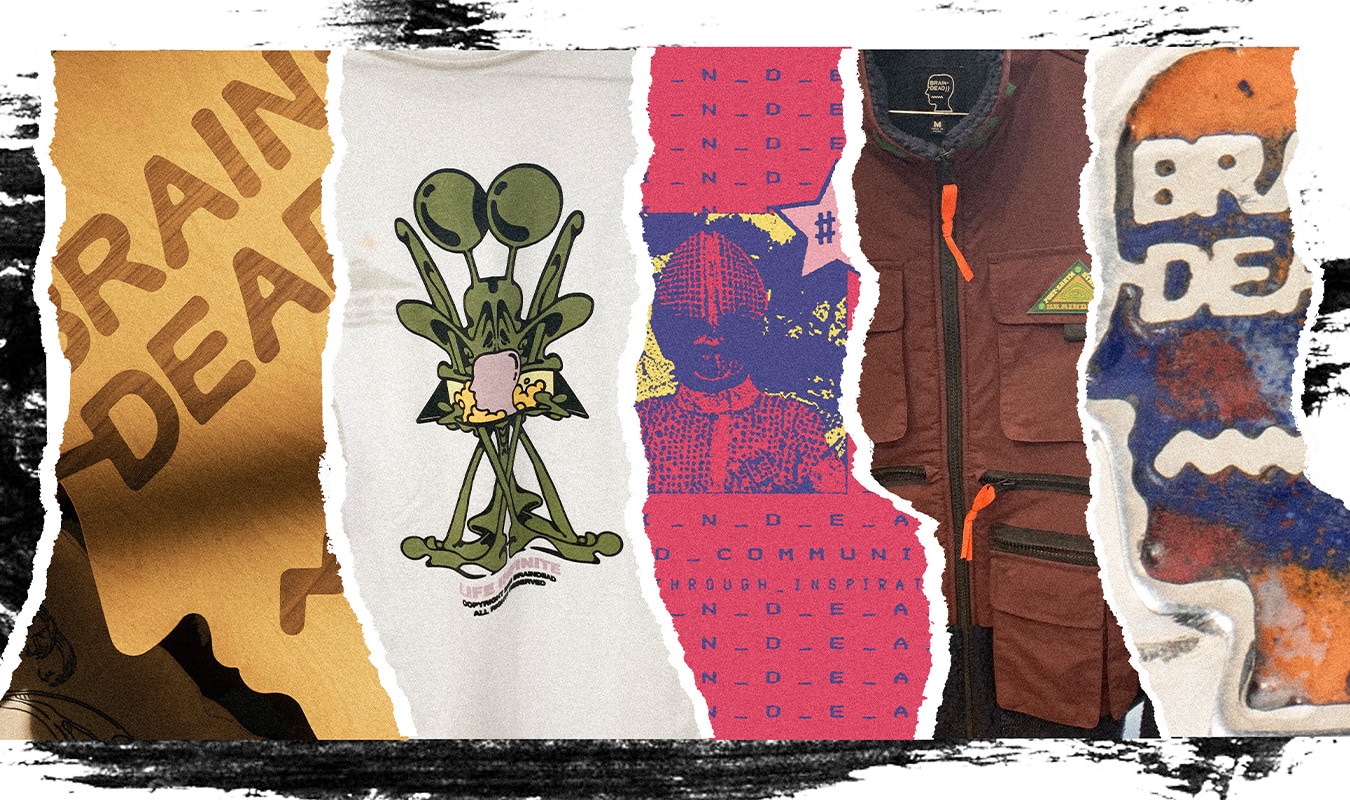 Born in Los Angeles in 2014, Brain Dead is in their own words 'the space between people'. Based on the creative collective spirit of artists and designers from around the globe and spearheaded by two individuals – Kyle Ng and Ed Davis, Brain Dead take notes from post-punk, underground comics, skateboarding and the spirit of subculture disrupted through graphic-led garments and prints.
Casablanca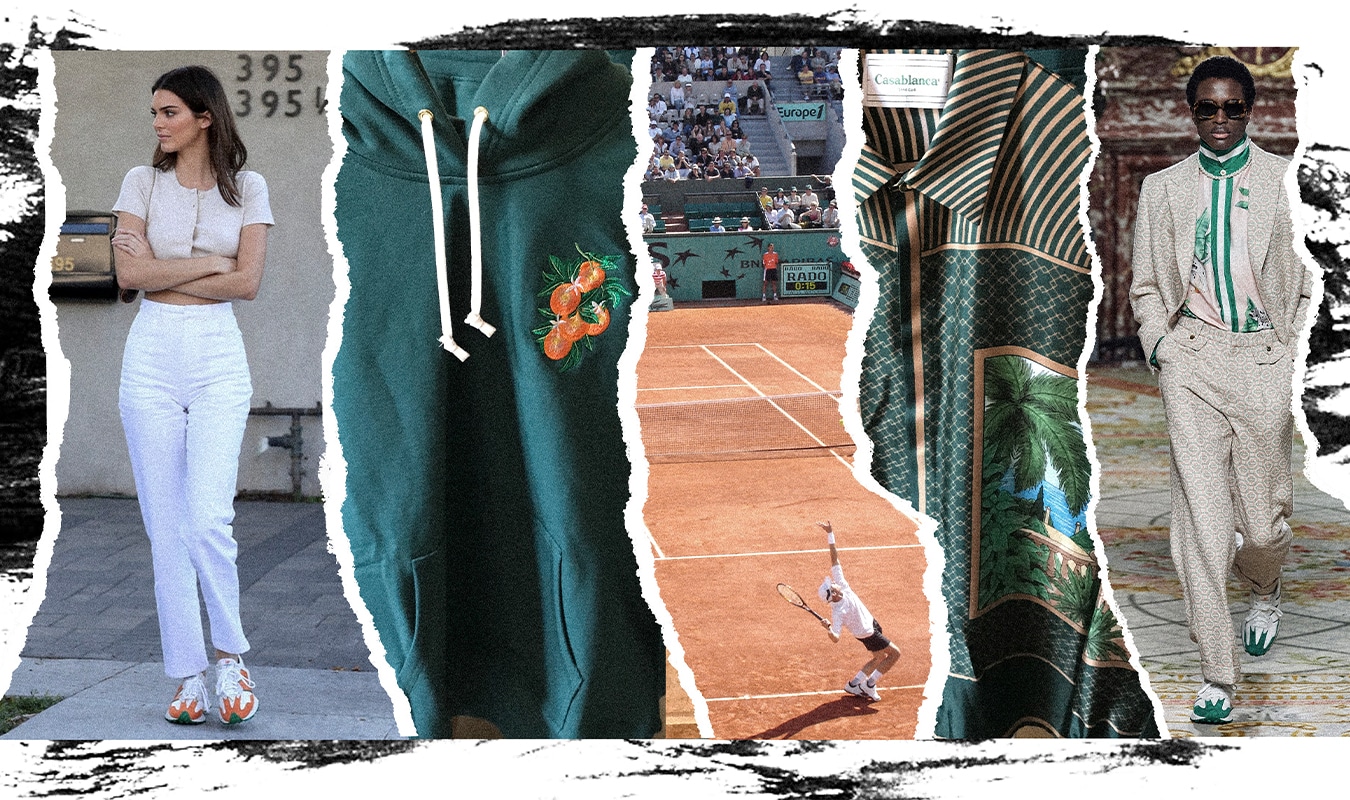 Designed in Paris, Casablanca is a modern re-imagination of sportswear. Silhouettes refined from casual-wear shapes are a relaxed fusion between leisurewear and luxury. Casablanca's efforts derive from timeless environments sunbaked in the North African desert, offering pieces for when the days are over but the night has not yet begun. Founder, Charaf Tajer's dual heritage lies deep within this brand that recently brought promise through their LVMH prize nomination.
Clarks Originals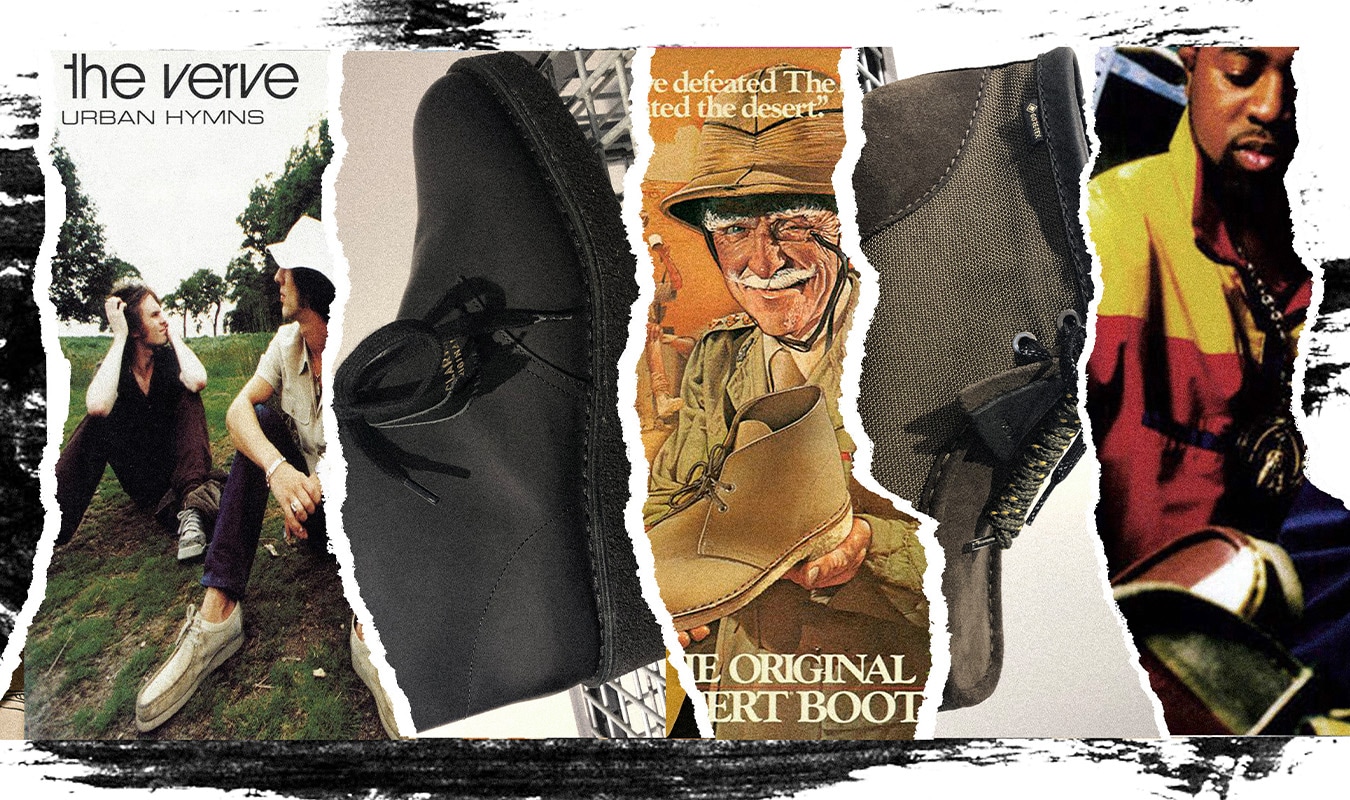 Founded in the early 1800's, Clarks Originals is one of the most distinguishable brands in the world. Their versatile quality has managed to capture the attention of many through history. Nowadays, the brand is famed for simple, premium constructions that sit well with a plethora of outfits. It is also worth noting the realm of collaboration that Clarks Originals possess; working with Supreme,
Carhartt
and
Stussy
to name a few.
Comme des Garçons SHIRT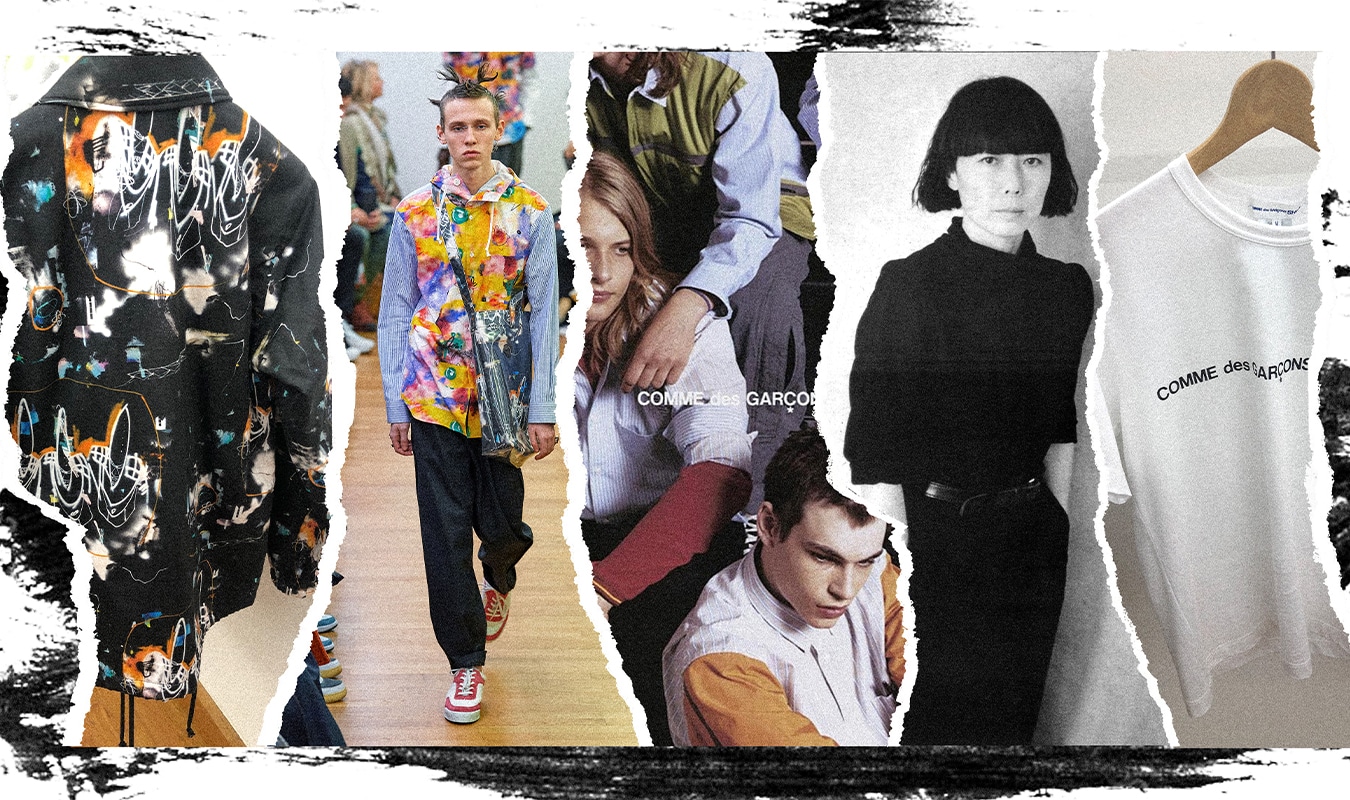 Designed by Rei Kawakubo, Comme des Garçons SHIRT is a diffusion line for the experimental, innovative and creative focus of Comme des Garçons. His radical approach turns simple wardrobe staples into progressive designs that play with pattern construction, graphic printing and striking detail. A reconsideration of the fashion norm with a luxury outcome.
Comme des Garçons Wallet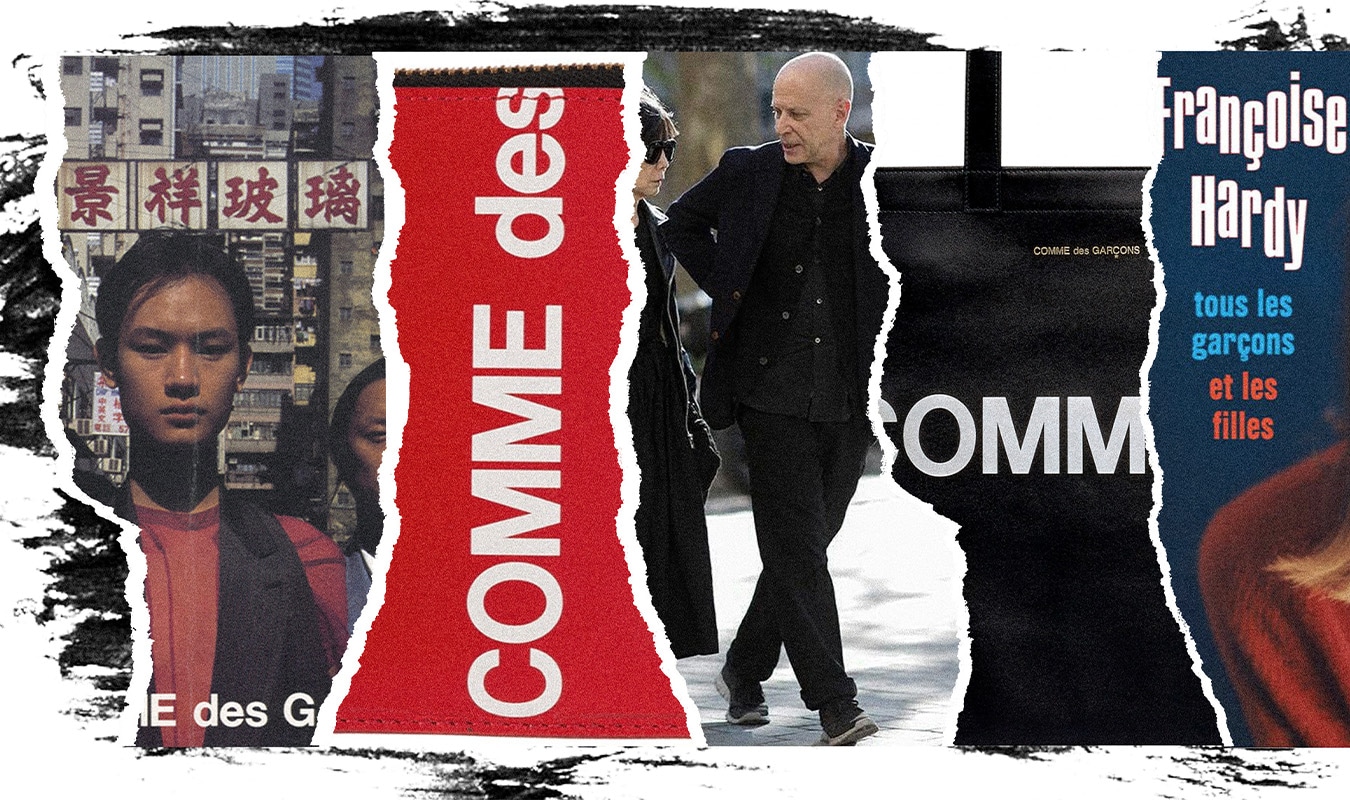 Comme des Garçons brought Japanese luxury to the west in 1981, a design ethos that paved the way into intellectual, cutting-edge design has remained ever since. The brand's wallets line is another cog in that design wheel – graphic embossing, lux fabrication with basic shapes and functional pocketing; a Comme wallet is a refreshing outtake on the simplest of accessories.
C.P Company
Revolutionary menswear designer Massimo Otsi (Also recognised as the founder of Stone Island) founded C.P Company in 1971, in Italy. With a clear focus on functionality, C.P Company has reshaped and reformed a diverse range of outerwear apparel that has been synonymous with counterculture throughout Europe. Through precise garment dyeing and construction, the C.P Company Autumn/Winter 20 collection of comprised of a series of structural elements representing the next hypothetic landscape.
ERL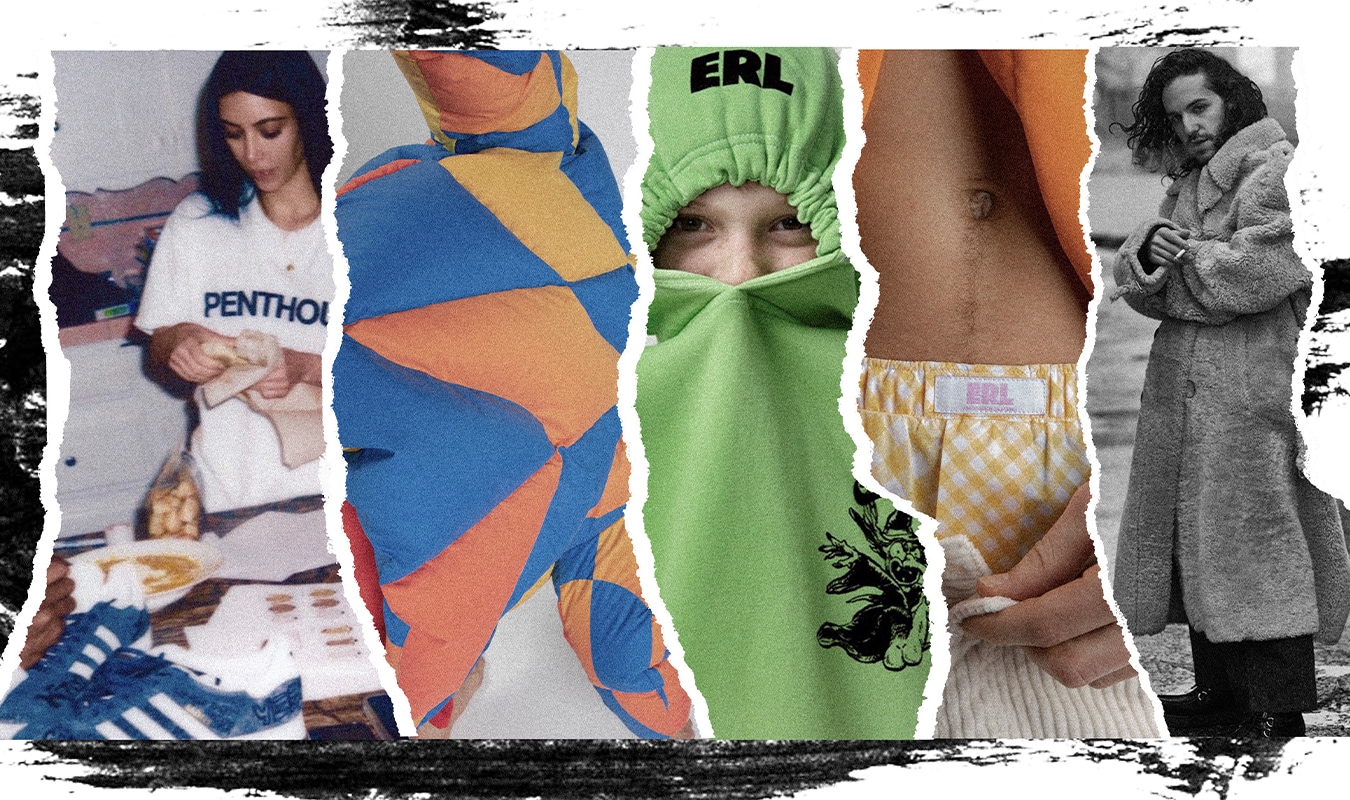 You may recognise the name Eli Russell Linnetz, he has worked with a whole host of artists and celebrities including Kanye West, Lady Gaga and The Kardashians before starting his own brand, ERL in 2018. Initially designed at the request of Comme des Garçons for the opening of their Dover Street Market Los Angeles store, Linnetz produced hoodies, graphic t-shirts and jackets in a collaboration with Nike, which sold out immediately. ERL is inspired by Linnetz' hometown, Venice Beach, California, and clothes that he would wear himself. A collection that clusters together anything you'd find in your wardrobe for the full ERL look.
Fucking Awesome
Fucking Awesome has been around since 2001. A story that started when pro-skater Jason Dill and his friends started to make t-shirts in their apartment in New York City, it has since streamed through skating culture of the 2000's up until now. Fucking Awesome caters for the skateboarder, playing on the ideas of 'fallen heroes' and 'supposed icons' through a mixture of graphic-laden prints indicative of that specific lifestyle.
Junya Watanabe
Another graduate from the infamous Bunka Fashion College, Junya Watanabe started his career working under the leadership of Rei Kawakubo of Comme des Garçons. Recognised for his work, Junya moved through the ranks at Comme des Garçons and his namesake brand was born in 1993. Distinguished for avant-garde fashion, Junya focuses on new shapes and styles, experimenting with new materiality and intricate fits, as well as taking up collaborations with Carhartt and Levi's.
Know Wave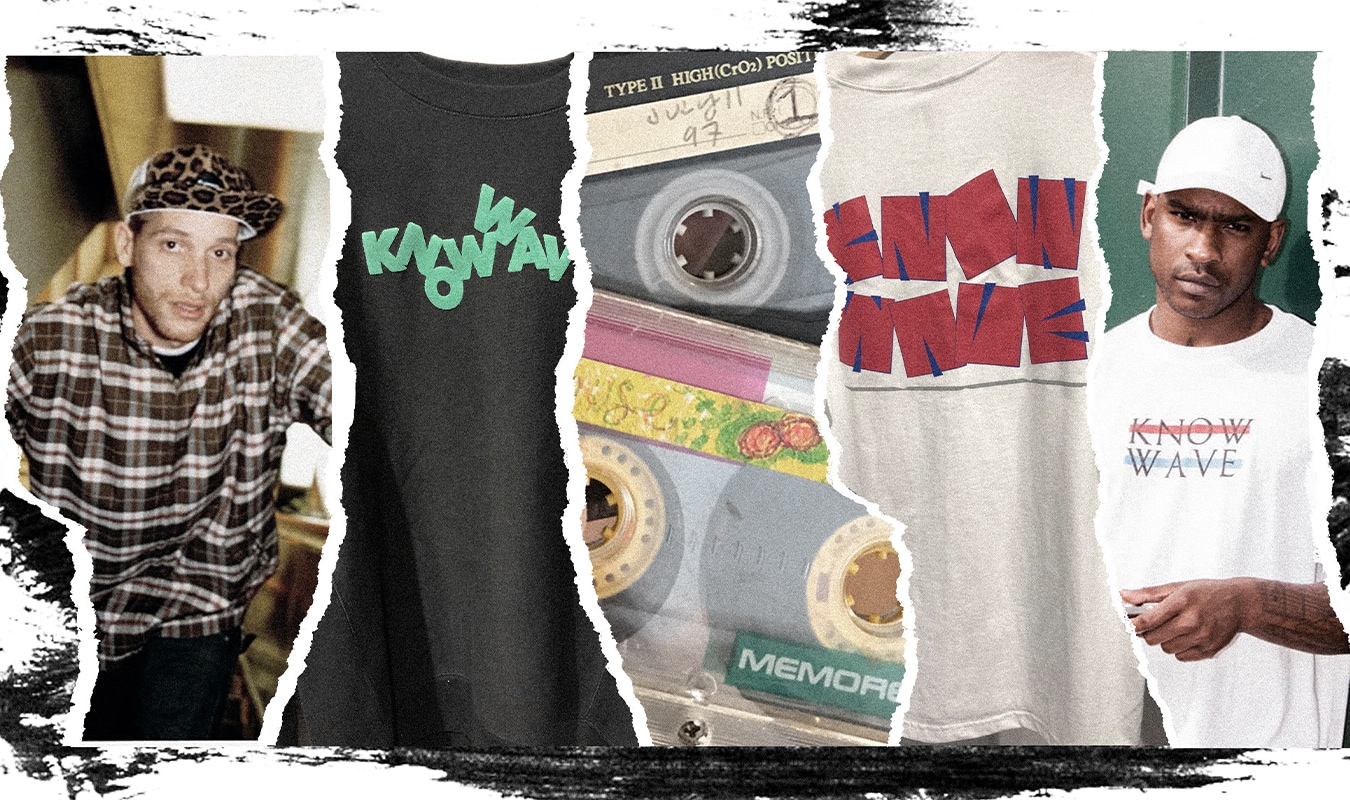 Know Wave
is fundamentally known for being a community platform, a one that promotes expression internationally through music, interviews, publications and events. Set up in 2012 by Aaron Bondaroff, Know Wave caught the attention of downtown New York with a popular online radio show. Now in its 8
th
year, the brand provides a heavy dose of branding through a collection of firmly cut wardrobe staples.
Li-Ning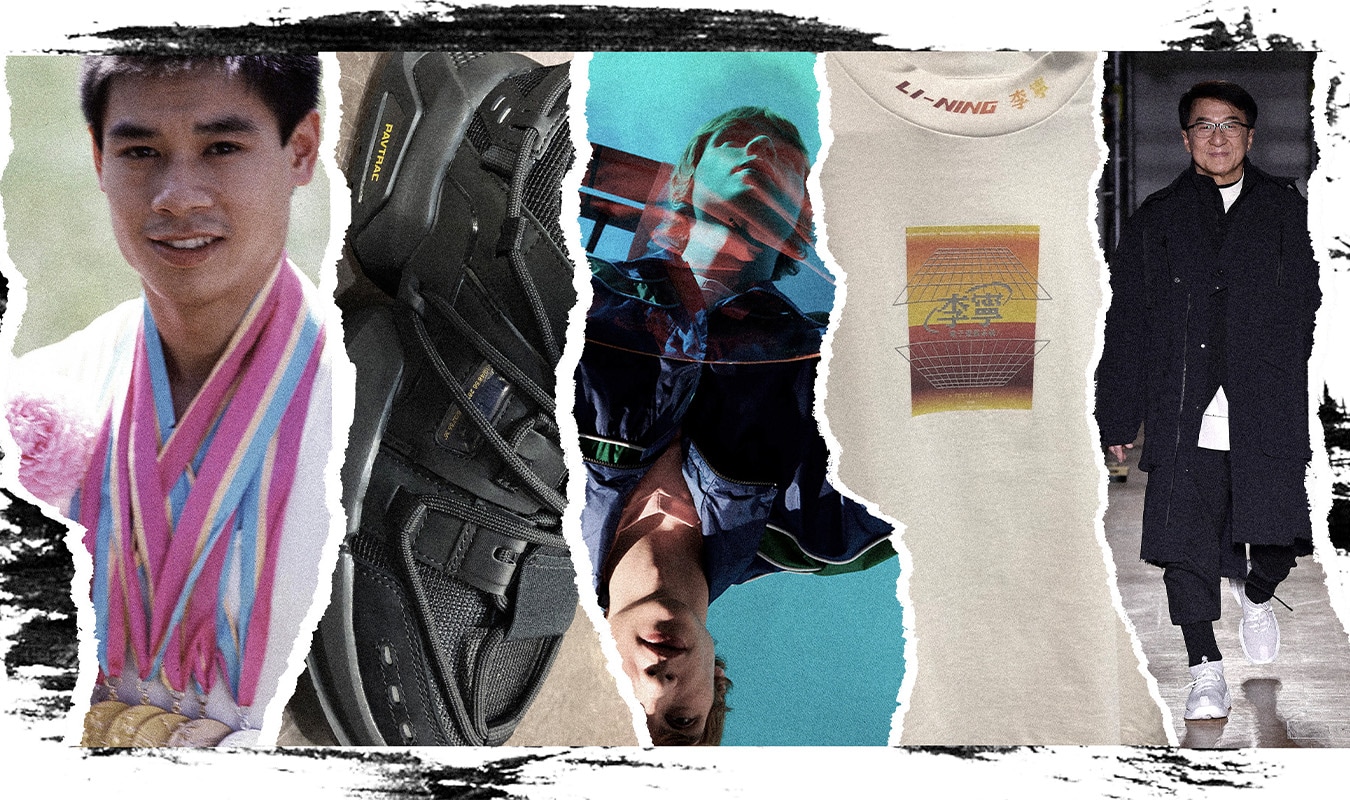 Li-Ning is a leader in providing China with athletic apparel and footwear. Mr. Li himself was a world-class athlete, hoping one day he'd provide a national brand for the world stage. 30 years since the incarnation of the brand, products have developed, and so too has the platform the brand sits on. Li-Ning is able to offer pioneering, innovative products and experiences while using new technologies and materials seeking the true potential of the human body.
Moncler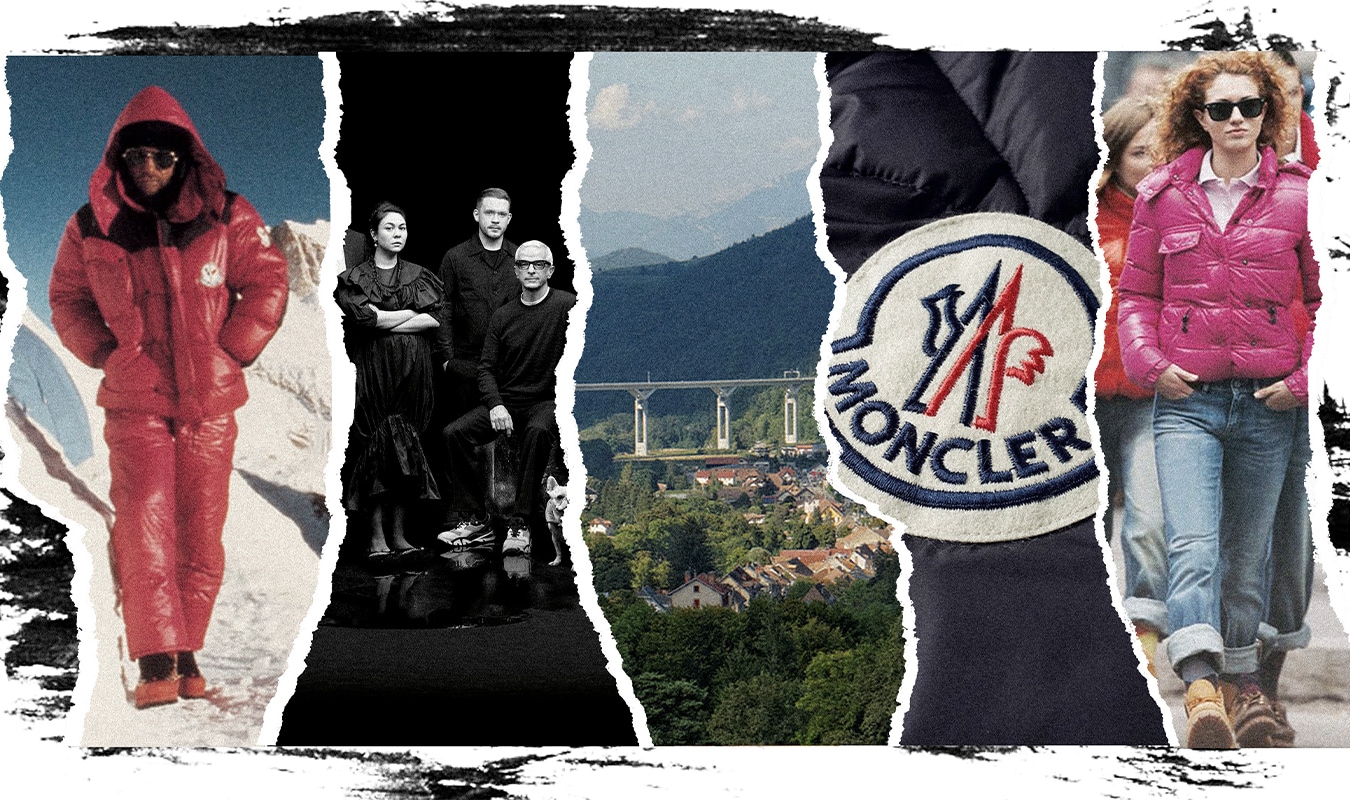 Established in the French Alpine village of Monastier-de-Clermont in 1952,
Moncler
was born to protect workers from the cold. A true potential to guard people from the elements,
Moncler
became a regular addition to the wardrobes of mountaineers and skiers. Having forced its way out of the strict, harsh climates of the mountains, the outerwear giants are now regarded as a global lifestyle brand that equips the city streets and casual outtake alike.
A renowned down jacket worn by the French alpine team at the 1968 Olympics in Grenoble was the initial thinking behind the diffusion 'Grenoble' line. Taking on sports apparel incorporating high performance features for outdoor sporting enthusiasts, the Grenoble line is a presentation of the middle ground between fashion and premium sportswear.
Aside from the Grenoble and mainline collections of Moncler, there is a new updated mission. Since taking over the company in 2003, Remo Ruffini has been on an operation to modernise the company, the result is Moncler Genius. Instead of appointing one single creative director to control the brand, Moncler have asked multiple creative directors to work for the same brand, creating their own individual unique collections. With a scope to have 'more regular conversations' with customers, they have enlisted Valentino's creative director Piepaolo Piccioli,
Craig Green
and London-based designer, Simone Rocha among others.
Raf Simons Footwear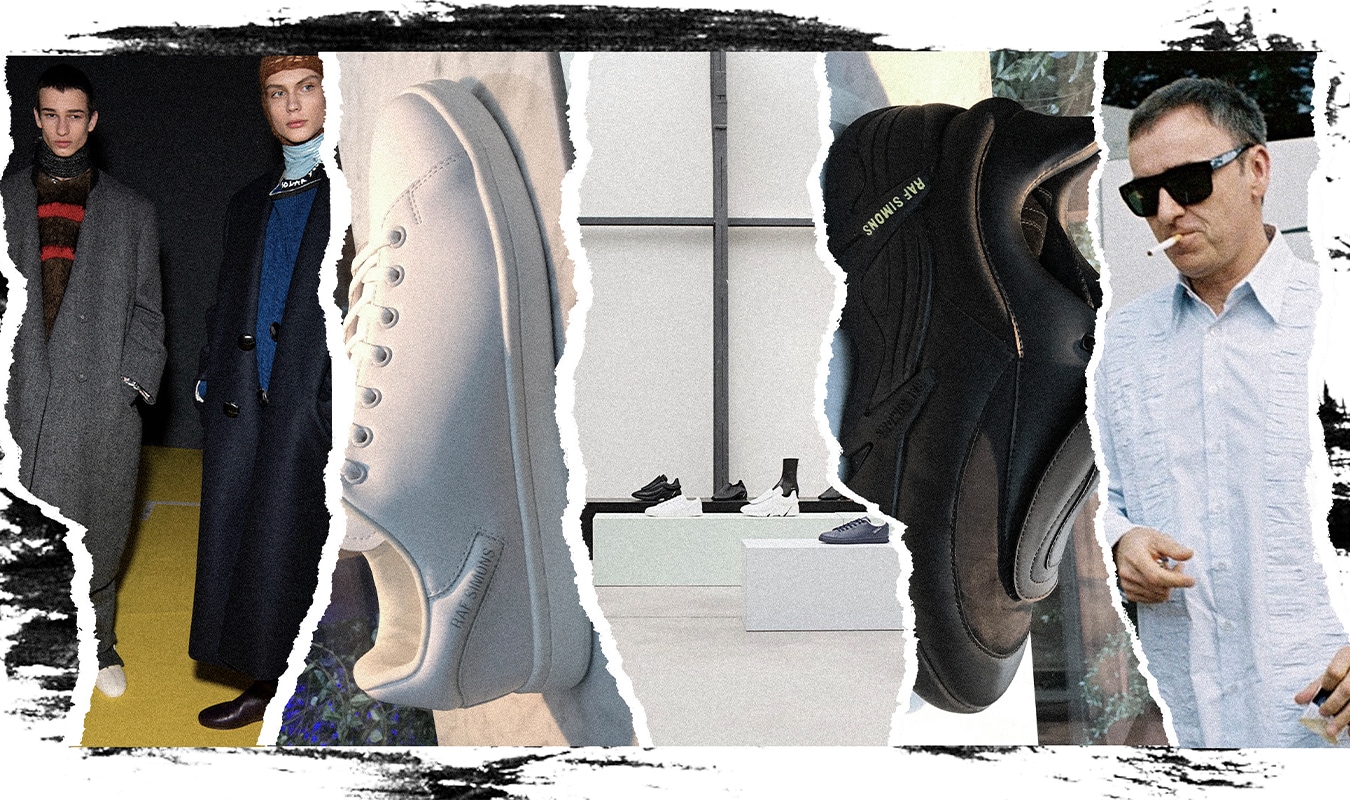 Immersed in the counterculture of early '90s Antwerp,
Raf Simons
has captured the city's fashion world through underground spirit and the energy of youth culture. To sit with his mainline collection, Raf Simons provides a great array of footwear ranging from high-tech sneakers to collaborations with
adidas
and
Dr. Martens
, reiterating Simons' craft of masterful nostalgia and innovative advanced design.
RASSVET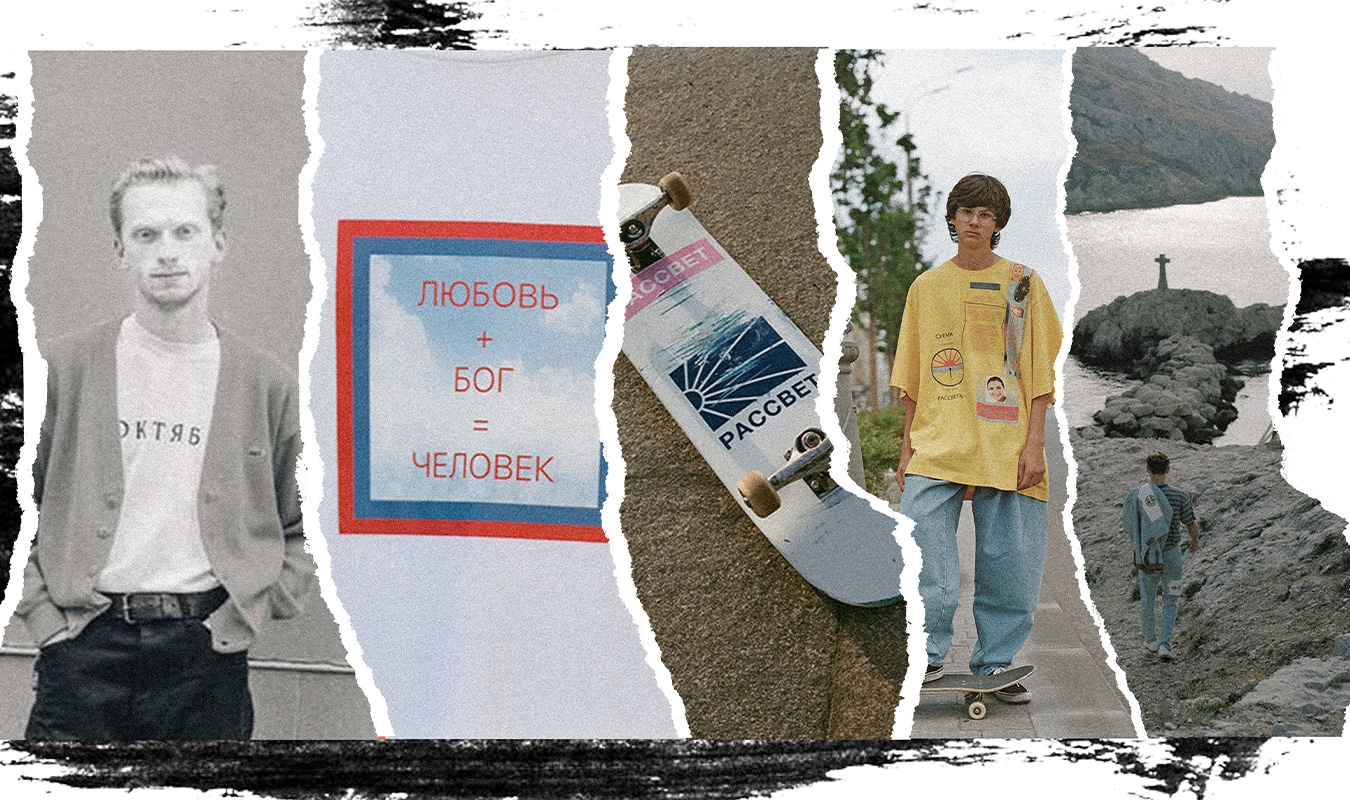 Rassvet is the brainchild of founders, Tolia Titaev and Gosha Rubchinskiy. From conversations about skatewear and the global underground, the brand was launched in 2016. A shy away from the namesake label of Gosha Rubchinskiy, but regarded in the same form, Rassvet takes focus on post-soviet touches and Russian street culture. A reference to skate culture is a constant reminder, and comfortable, durable fabrications make a perfect blend for on the street garments.