VIRGIL ABLOH'S SOUTH CALIFORNIAN DAYDREAM
The early years of the 1990's became a time transfixed in a melting pot of youthful expression, with one certified hotspot angled towards the uprise of skateboarding. Occupied by outcasted civilians set out with a point of difference in style, approach and language, this new-found direction later become the bedrock for fashion, attitude and culture.
An inhabitant of such times growing up in suburban life in Chicago, Virgil Abloh's teens became shrouded in this sense of subconscious interference from skateboarding and hip-hop culture. As he recalls, his initial spark for captivating design was generated by such movements which would eventually encapsulate his life. Skateboarding was the norm for his generation, everybody grew up skating; local skate shops, parks and printed tees, the latter of which he designed from his own ideas and sold them between friends. This was just a small starting point for Abloh, to which set the precedent for a venture in fashion.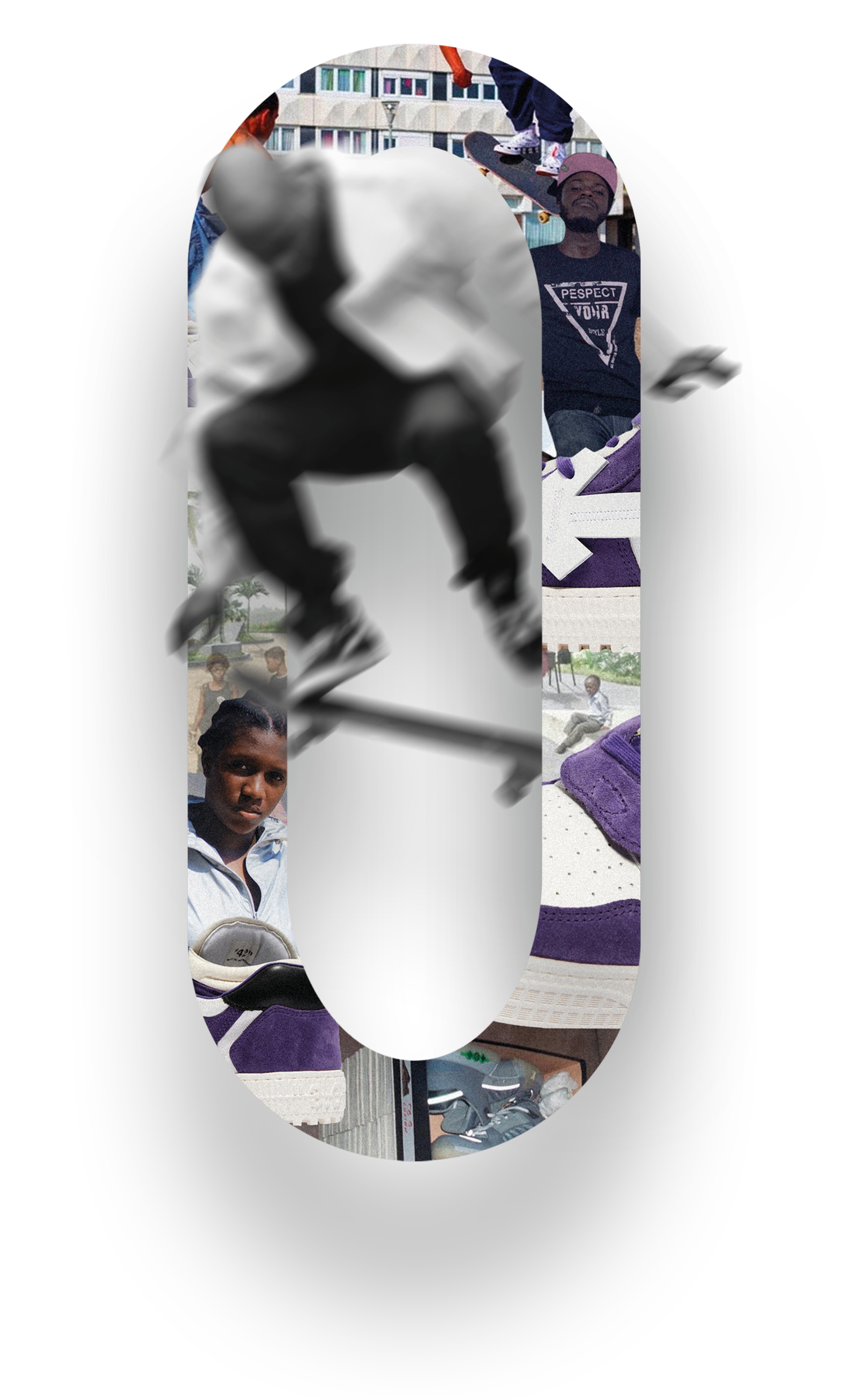 Before Off-White and Abloh's other, now defunct brand Pyrex Vision, there was Been Trill. A brand set up with Matthew Williams of 1017 ALYX 9SM, Heron Preston and Justin Saunders of JJJJound. The label was a short-lived affair, but a one that married the inclusiveness and collaboration of hip-hop, streetwear and skate culture, before kickstarting each of them into new phases of their lives. New parameters of design were set out, to which bubbled at the surface when Virgil Abloh's Off-White was conceived in 2012.
Off-White became embroiled in multitude of street culture influence. One facet of that was skate culture. Much like many realms of subculture, skate culture has always been inclusive and like any other, it is open to aficionados with a keen interest and passion for one common denominator, and in this case, it was skateboarding. Sun drenched mornings along Venice Beach Boardwalk crops to mind; littered with oversized t-shirts, baggy pants and what is essentially a board of wood on wheels has turned into a global phenomenon. A hangout between friends turned to skate teams, Tony Hawk PlayStation games, and the Olympics. It has shown unprecedented growth in the 21
st
century, but always sustained a weary approach to encroaching outsiders.
That aforementioned outsider input took a significant turn in 2017. Under the creative direction of Kim Jones, Louis Vuitton collaborated with skateboarding brand, Supreme for the very first time. A noteworthy move for fashion's elite, where the confluence of two worlds - street culture and luxury fashion were entwined as one entity. A road that was yet fully explored, but often crossed. A year later, Virgil Abloh was enlisted to fill the shoes of Kim Jones as the creative director of Louis Vuitton. He set out to find the heritage and creative integrity of the house and reference them, drawing parallels to modern times. An important chapter, where Abloh's past as a major player in streetwear would finally blur the lines into luxury fashion.
Off-White at the time was, and still is ingrained in a marriage of high-end streetwear. Abloh's ability to tap into relevant streetwear nuances and bring them to the forefront of high fashion, while appealing to a younger consumer, truly elevated his game. But could he continue such contemporary relevance at Louis Vuitton? The first inkling came when Abloh brought in friend, pro-skater and model, Lucien Clarke. Decorated into the pages of Supreme lookbooks, Palace skate videos and countless skateboarding mags, Clarke was a relatively unknown figure in the world of high-fashion up until this point. His appointment as a model for some of Abloh's early LV shows was no accident, or by no means a coincidence. Clarke signed a deal to become the brand's first ever 'Luxury Skater' in its 166-year-old legacy. Together, they also designed the first-ever skater ready sneaker for the luxury brand, and although the routes of the two worlds have regularly crossed, they were now cemented in one world. A partnership symbolic of that cultural shift, encouraging a cross-pollination of skate culture into Abloh's vision of modern-day fashion.
But where do Off-White come into this? Through product, initiatives and connection,
Off-White
acts as the glue that holds everything together. Fundamentally, it is Abloh's own, where he can truly express himself. If his LV shows were the ink, then Off-White was the scribblings, feelings and love letter to Californian skate culture, whether or not that was his intention.
From California to Accra, the Ghanaian capital, Abloh and Off-White embellished in a global love of decked-out delight and contributed to the future of skateboarding in the African city. Pan-African clothing brand Daily Paper and Abloh, whos family's roots are in Ghana have supported the skate park alongside some of the cities prominent crew, Skate Nation and Surf Ghana. Enveloping on the last decades cultural phenomenon of skateboarding in the country.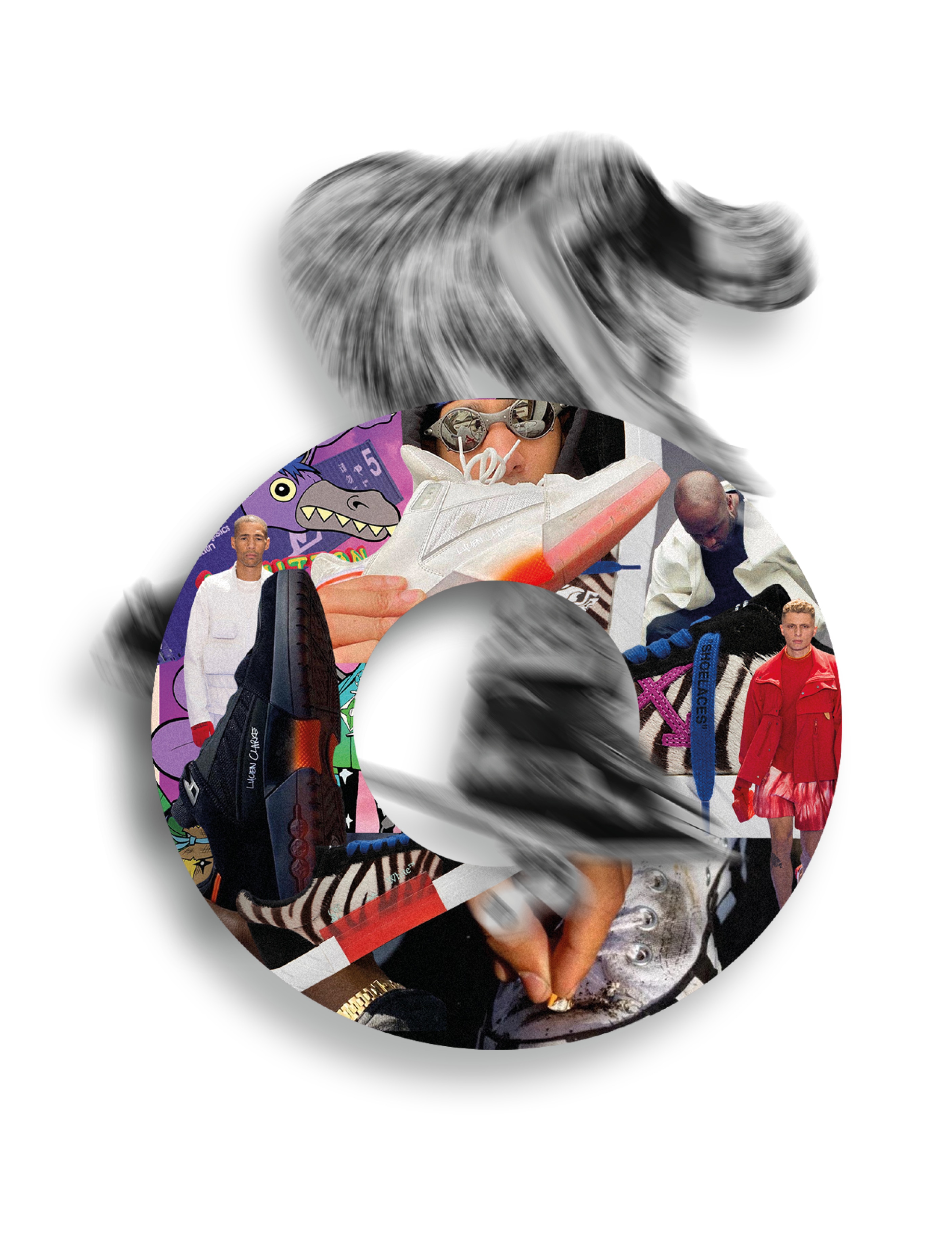 Amongst luxury's first skate sneaker and Ghanaian skate park initiatives, the fruition of skatewear's impact on Abloh and his brand, Off-White has plagued their latest round of footwear, with nods to some of skateboarding's most-favoured silhouettes throughout the years. The
Off-White
Vulcanized
sneaker is a starting point and one of the first models to come from the brand's footwear assortment. Think Vans' Authentic Sneaker – the 1960's amply named deck shoe famed as a skating classic all over Southern California, even before Vans became embedded as the go-to brand for skate shoes. Off-White's
Vulcanized
sneaker mirrors the classic deck shoe; a flat sticky-sole unit, easy-wearing silhouette, that is versatile enough to be lugged around a skatepark. Albeit at a much heftier price point.
Newer
Off-White
models fall into the same league. The
Out Of Office
and
Court Low
silhouettes touch on skateboarding cues derived from basketball. When you think of basketball, Nike follows suit and not Off-White. But that is where the connection lays. Abloh's continual collaborator and the originator of the basketball shoe, Nike, are the brand that cemented him in the footwear game. With his eclectic vision of 'The Ten' capsule, and others that followed, Nike played host to becoming a major inspiration for his growing footwear empire.
The uprise of the Dunk of recent times – another silhouette Abloh has worked his way into – has shot through hoops to its current status as an icon in the worlds of sport, fashion and more significantly skateboarding. A sneaker with a deep lying heritage in mid-80's basketball, to its unequivocal dominance in 90's skate parks, and now to the main frame of fashion. Such modern ascendancy doesn't come with no interaction from the fashion worlds collaborator's, and as Abloh has already touched on a number of sought-after Dunks, his own Off-White iterations of footwear make touch points onto the classic as well. The
Off-White
Out Of Office and Court Low tap into the Dunk-related dominance with similar colourations, leather overlays and a sturdy midsole suited to a Venice Beach sunrise skate.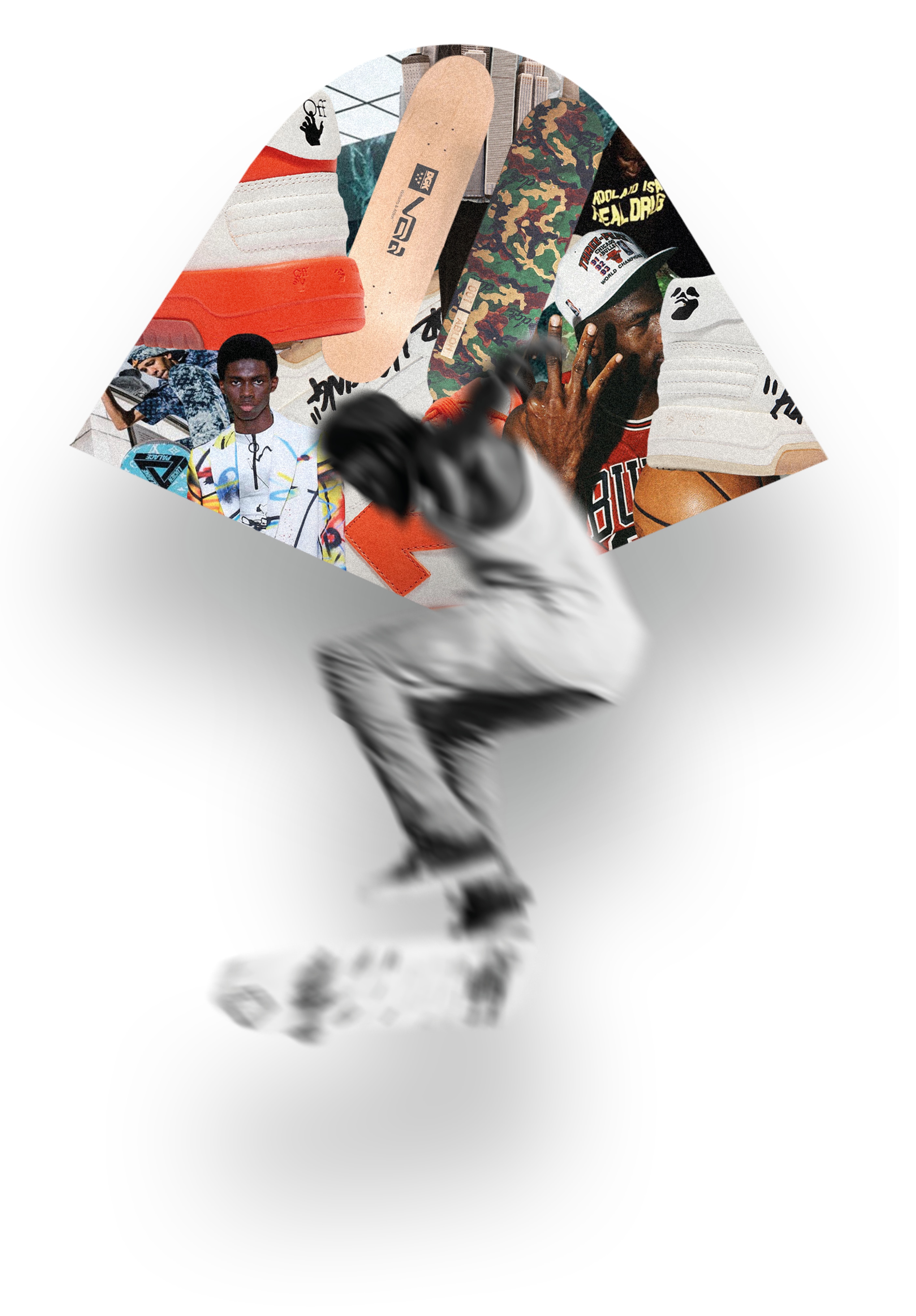 Abloh's connections to Nike now seem all the more apparent. His love and admiration for skateboarding excels within his own domain; LV shows, luxury skate offerings, Ghanaian projects and his own,
Off-White
footwear collection. Nurturing in his early days decorated in hip-hop, street and skate culture has somewhat been replicated in a cyclical manner and by doing so it transports his involuntary influence of skate culture into the core of present day fashion.
The latest collection of Off-White c/o Virgil Abloh is available
online now.