The A TO Z of
MONCLER
Moncler is steeped in history, innovation and collaboration. Undoubtedly cast as one of the globe's most recognisable brands, it stands in the elite, integrated in terms of quality and production, making evident changes to satisfy customer expectations in a challenging, vigorous marketplace.
Born to guard and protect from the elements, Moncler was established in the French mountains in 1952. Since then, the ascension of the pioneering outerwear brand has been prominent in drifting through the wardrobes of mountaineers and skiers to place itself onto the global fashion scale. In doing so, Moncler have assembled quite a following from the best of fashion, proceeding onto new workings, collaborations and extreme possibilities. From the mountains and beyond, Moncler is a driving force in cutting-edge ideas and fashion practices like no other.
With the new Autumn/Winter 20 season upon us, SEVENSTORE would like to introduce Moncler to their brand roster with an A-Z distillation of the brand, touching on the fundamentals behind the pioneers of protection, their infamous Genius Project, Spike Lee's short film and progressive American designer, Matthew M. Williams among others.
Sign Up For Collection Preview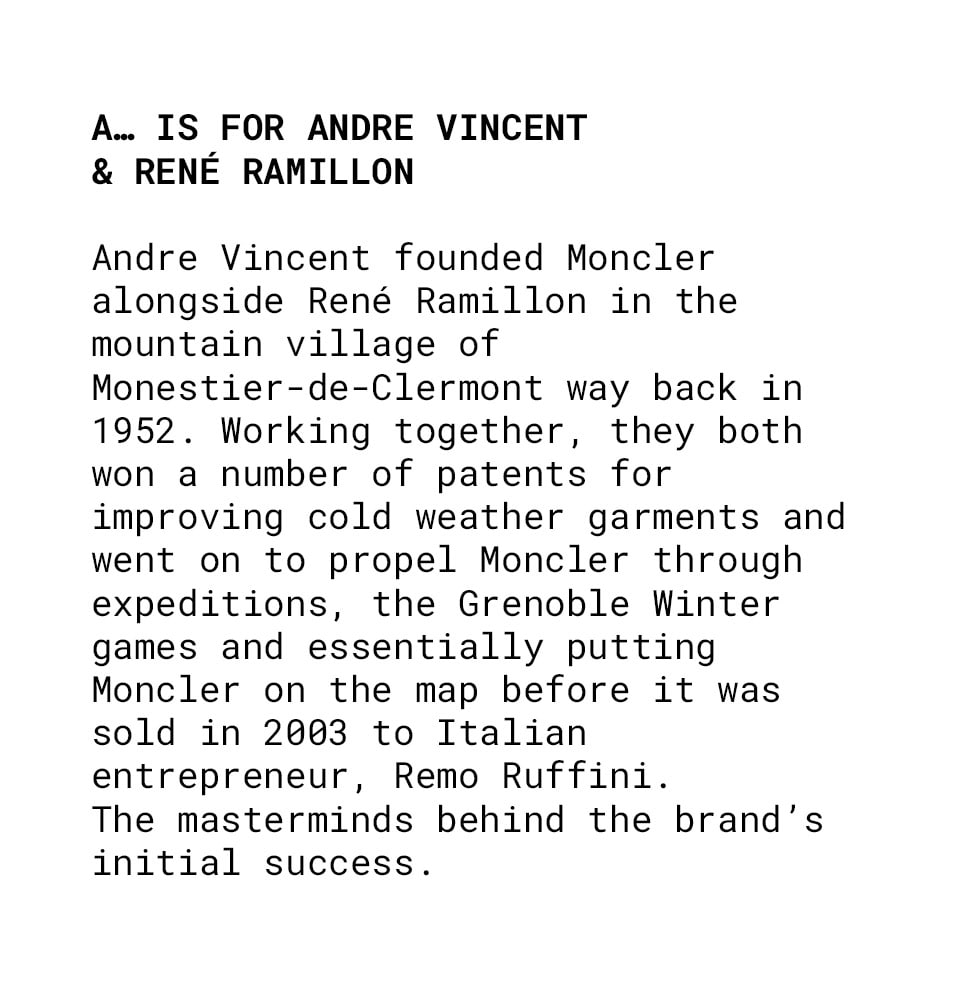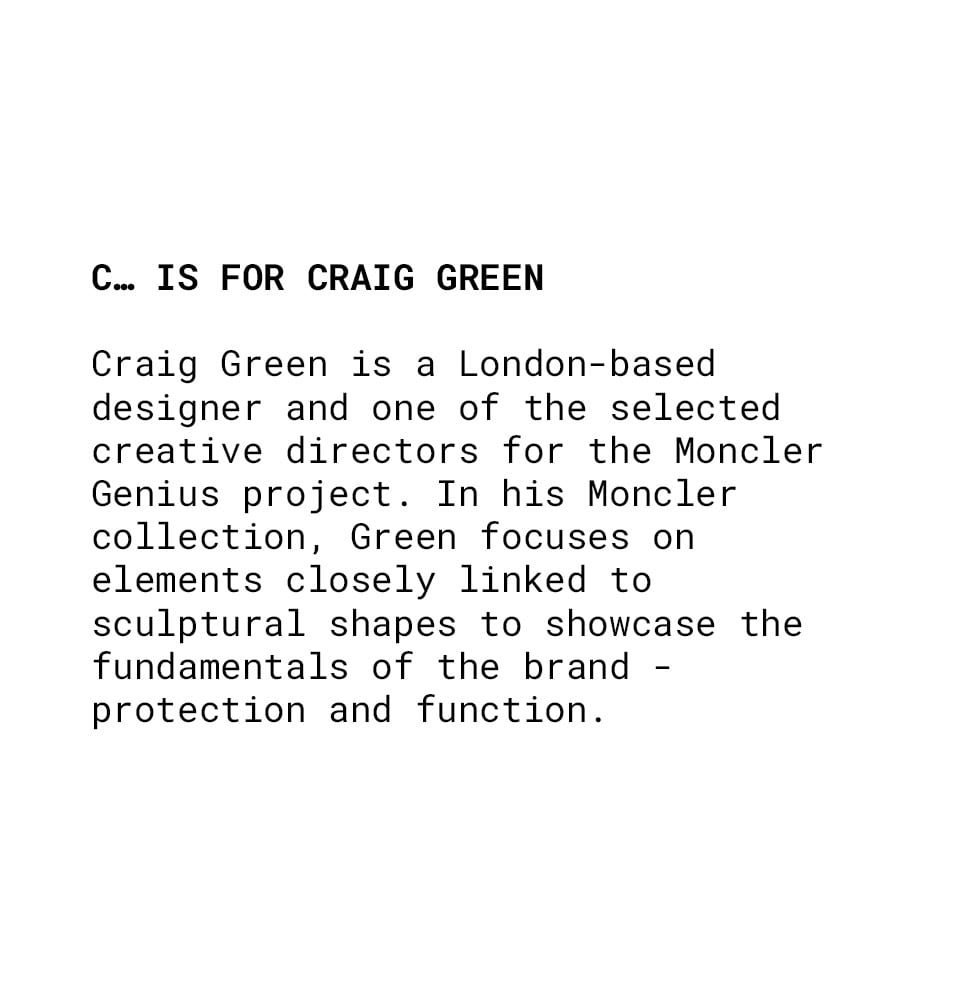 D... is for Down Filled
Down is one of the most important aspects to Moncler. It has become integral part of the brands identity. The Down jacket has been at the heart of the brand since the beginning, with continuous research and development, Moncler have gained unique expertise in the area to comply with producing the highest quality down garments.
E... is for Expeditions
The early days of Moncler were made for expeditions. In 1954, Italian mountaineers Achille Campagnoni and Lino Lacedelli wore Moncler on their expedition of K2. Led by Lionel Terray, an integral figure in the early days of Moncler, the team made history when they became the first to reach the world's second highest summit. In the years following, Moncler have became a pioneer in protection for a vast amount of explorations into the world's harshest climates.
F... is for French Ski Team
The Olympic games is a look back on the legacy of the Moncler brand. Specifically, in 1968, when they became the official supplier to the French downhill ski team in Grenoble. Since then, the brand has informed skiers all over the world with a plethora of outerwear options fit for the harshest climates, and has gone onto form the iconic Grenoble line, creating the link between innovation, performance and style.
Shop Outerwear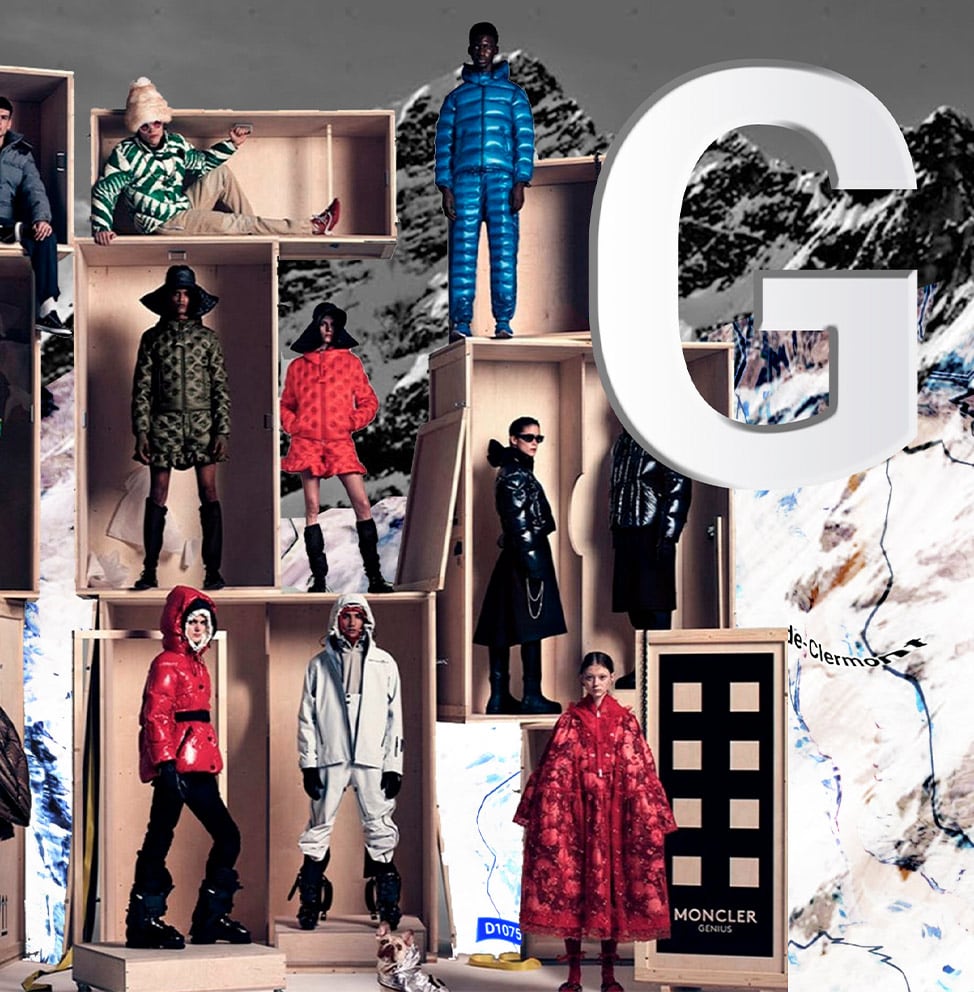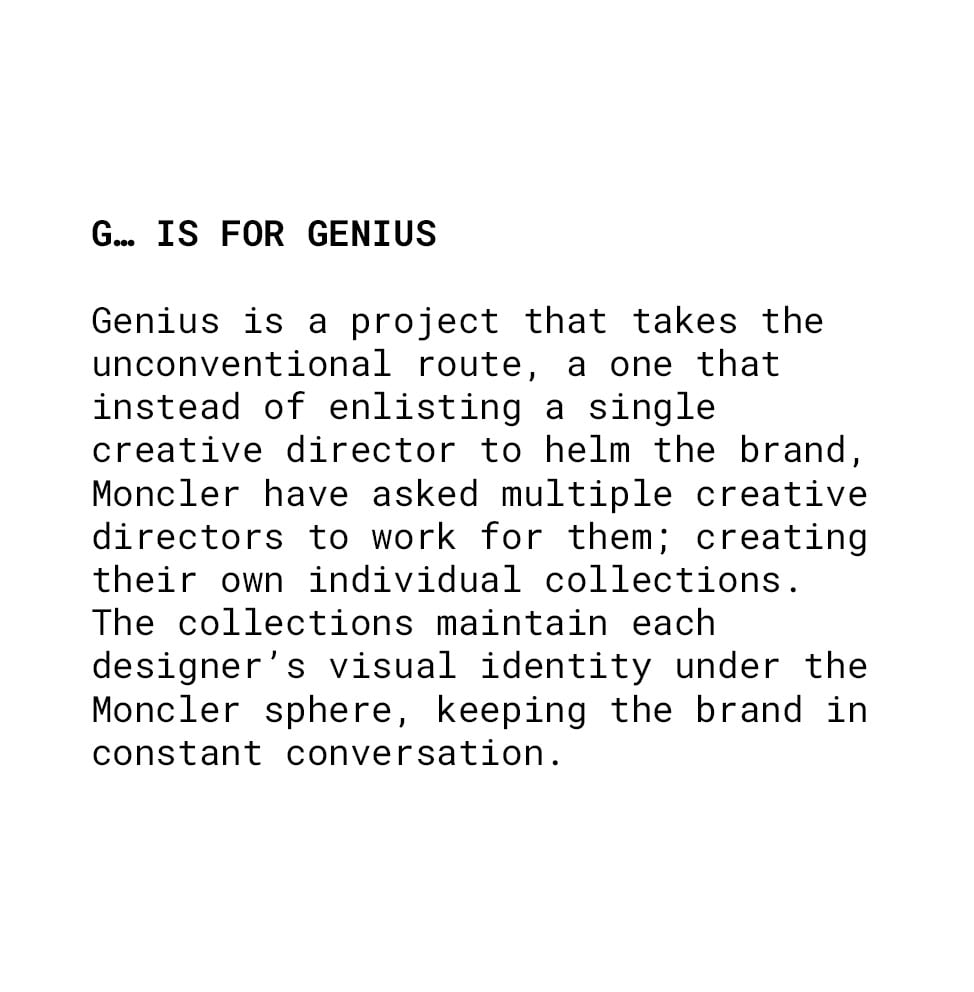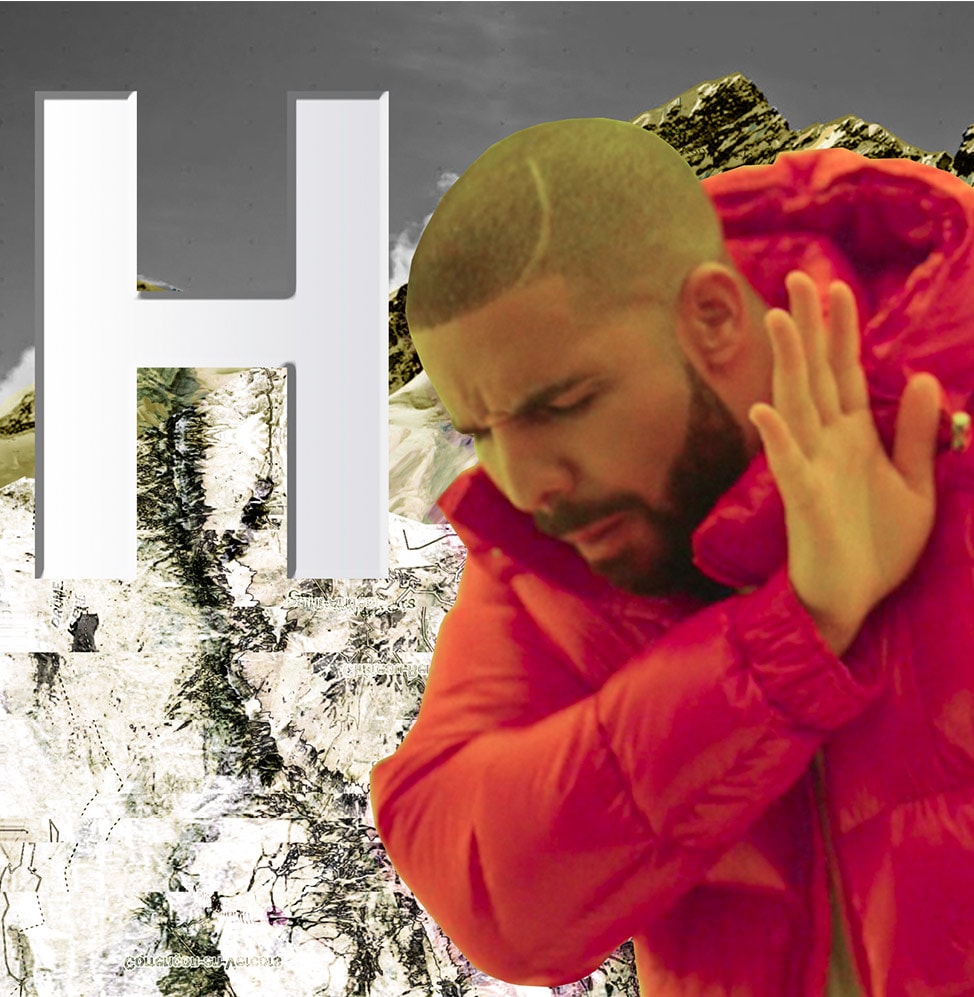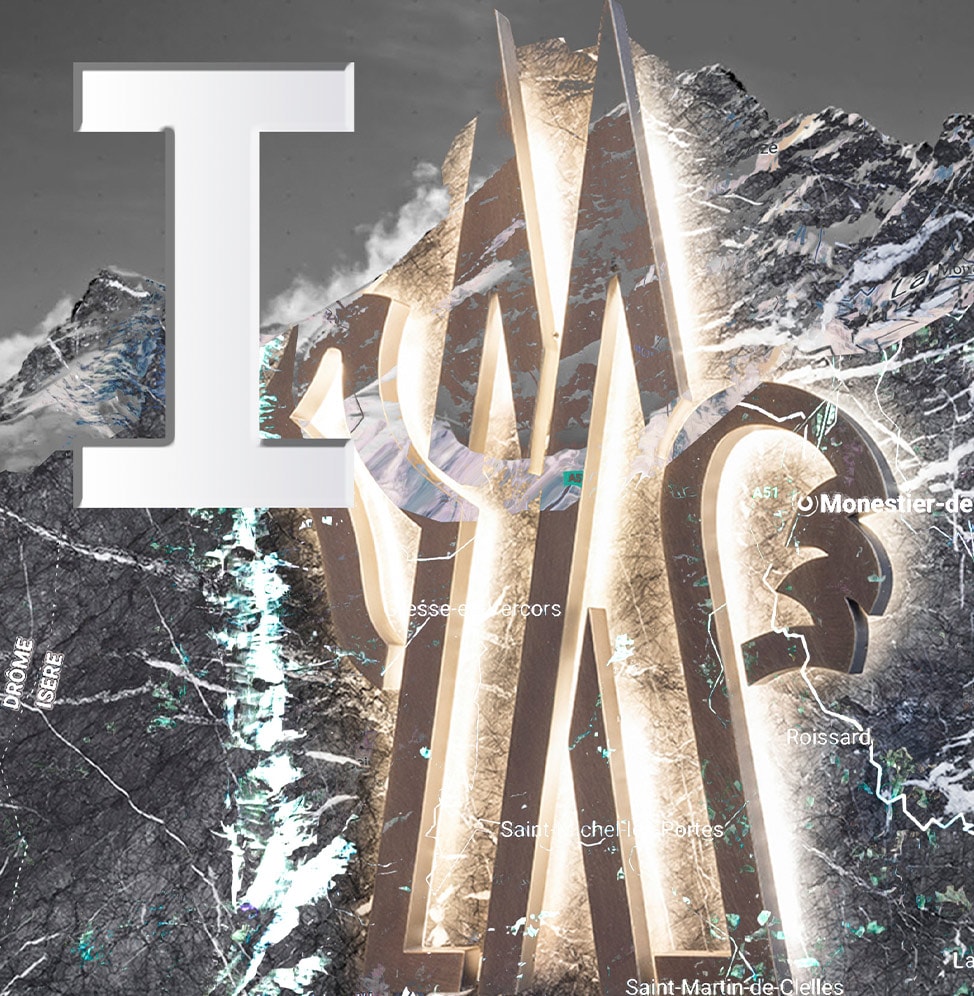 J... is for JW Anderson
JW Anderson is a British fashion designer that offers a conscious cross-pollination of menswear and womenswear elements and is another key name that has been chosen for the Moncler Genius project. A merging of modern interpretations with masculinity and femininity.
K... is for KITH
After closing off its two runway collections - Moncler Gamme Bleu and Moncler Grenoble in 2017, Moncler opted for new direction. Opening up to new horizons, they combined with Ronnie Fieg and his KITH brand. Embracing the streetwear community, Moncler and KITH was a full-fitting gesture to top-tier outerwear, forging a conversation and making perfect sense for Moncler's next move.
L... is for Leica
Leica is a touch of digital technology. 'The Leica X Edition Moncler' is a collaboration where technology meets art. A reflection of the common values of both brands, this unlikely camera partnership unites aesthetic and technical appeal in an offering emblazoned with blue, red and white colours – a homage to the French origins of Moncler.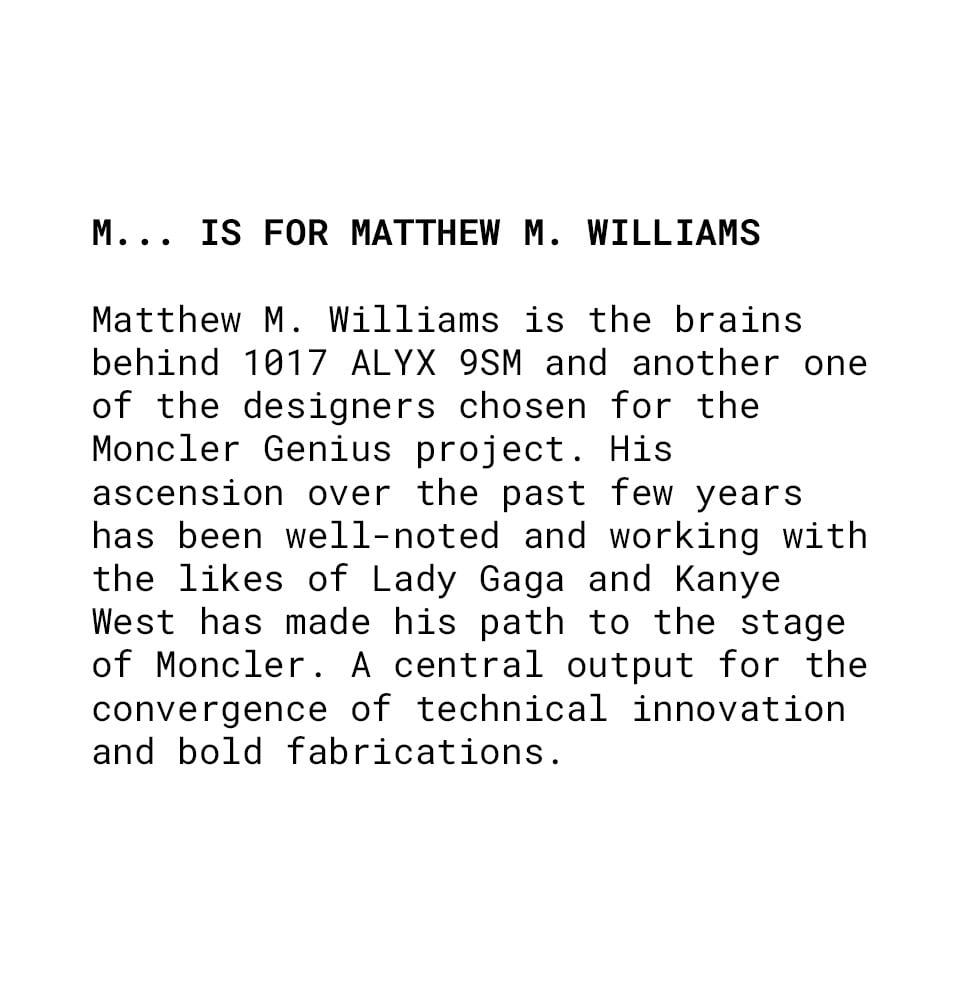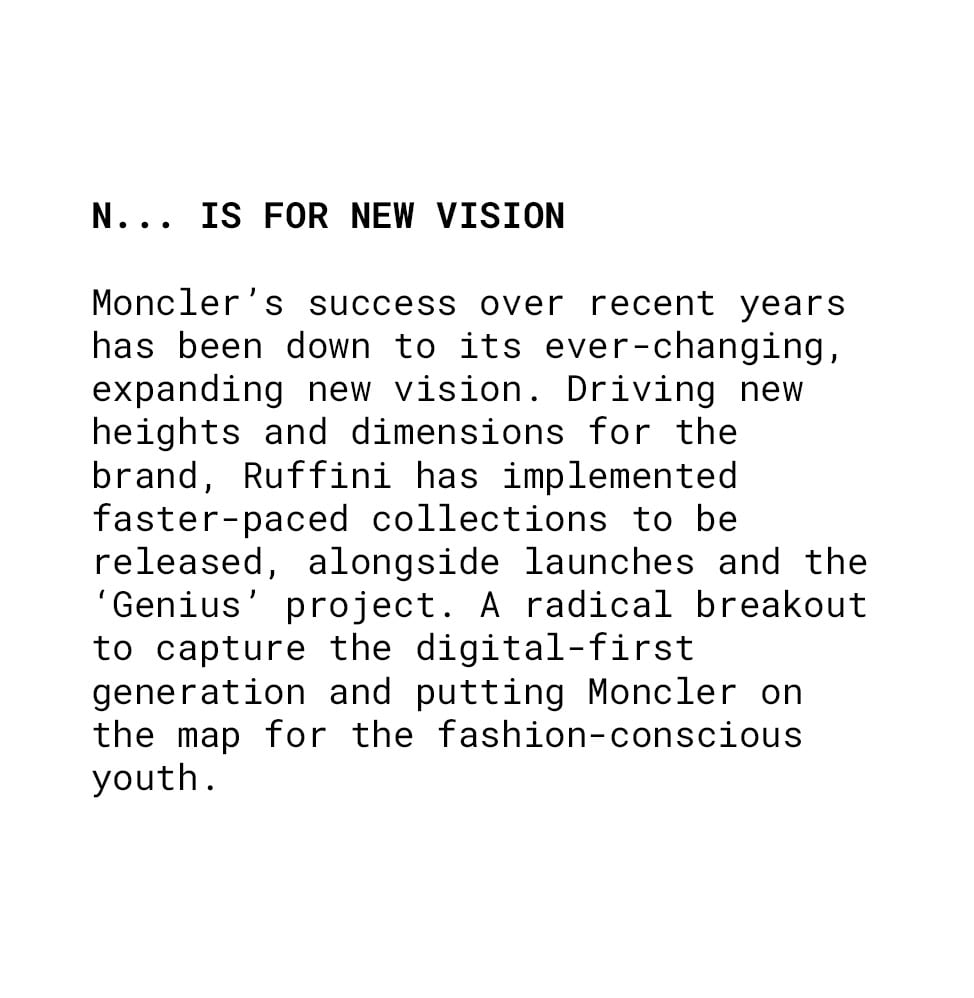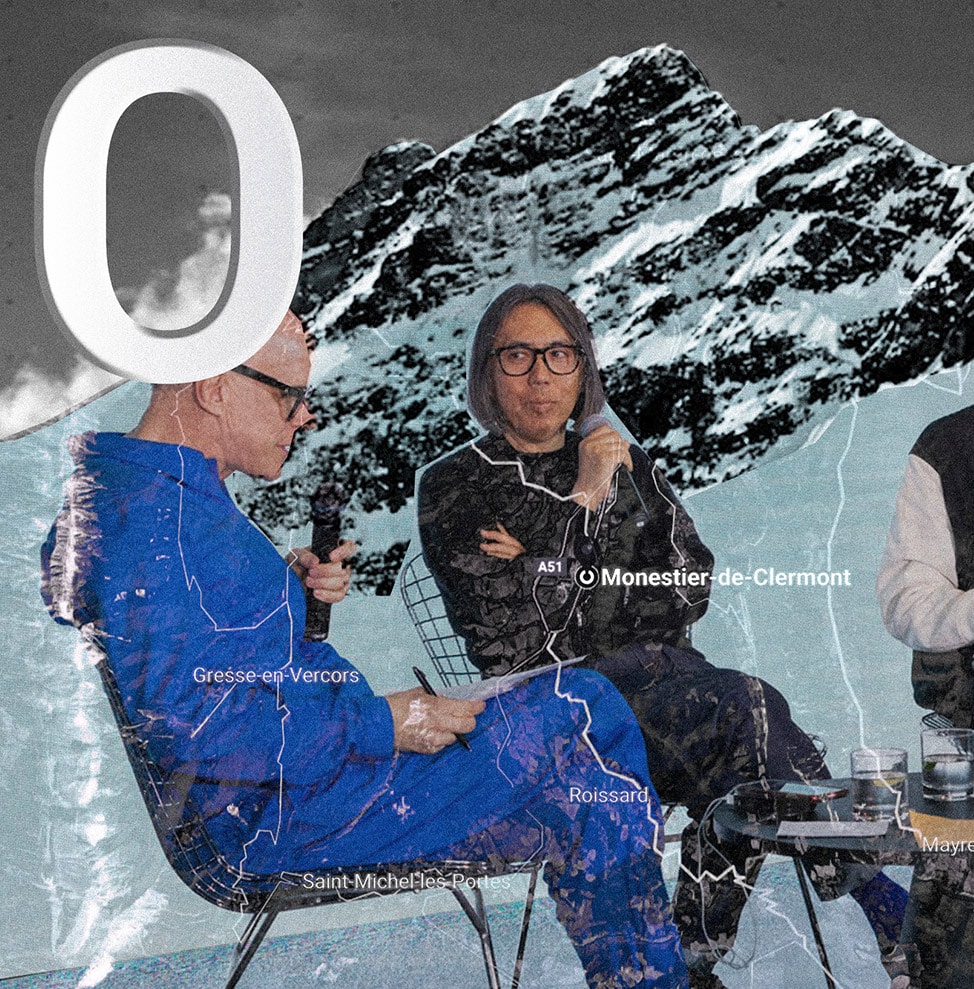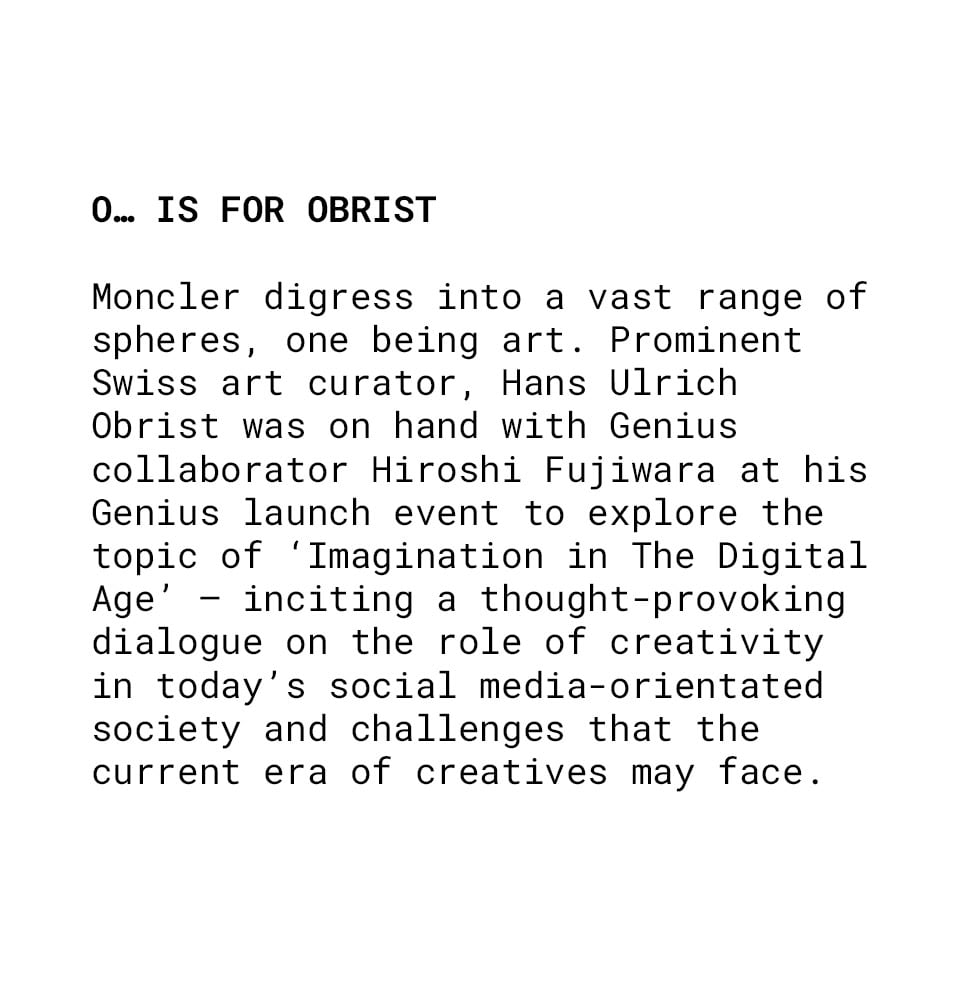 P... is for Paninaro
The Paninaro movement was a huge movement in the 80's in Italy. This sense of subculture was formed in Milan where consumerism was adopted by fashion-obsessed, upper class youths. These youths named themselves after the 'Panino Café', riding mopeds from café to café adoring the likes of Moncler, Stone island and C.P Company. A subculture that transcended across the globe, specifically forming trends of the football casuals in the 1980's.
Q... is for Quilted
Moncler's range for quality quilt in their product is something that attracts the hefty-price tags. A price tag that is certainly worth being considered. Specifically, down filled products indicated as top-tier items, Moncler's quilted down is made up of 90% of clusters to better the performance and function of such garment, resulting in warm, soft lightweight fabrication for that unique comfort. This down is not just for you, but can also be adorned by your dog with the Moncler Poldo Dog Couture, a luxury collection for your four-legged friends.
R... is for Relocation
Relocation and revitalisation come hand-in-hand through growth and inspiration. With that being said, Moncler celebrated the relocation of its Hong Kong flagship store with a special art-performance piece, entitled Destination Hong Kong. Taking place under Hong Kong's skyline, the label located various landmarks throughout the city with over 10,000 Mr. Moncler figures inspired by the energy and collaboration through the Moncler brand and the mixture of cultures the city possesses. To round off the celebration, Moncler invited renowned artist Craig Costello to create a unique number of Mr. Moncler figures at select locations around the city.
Explore A/W20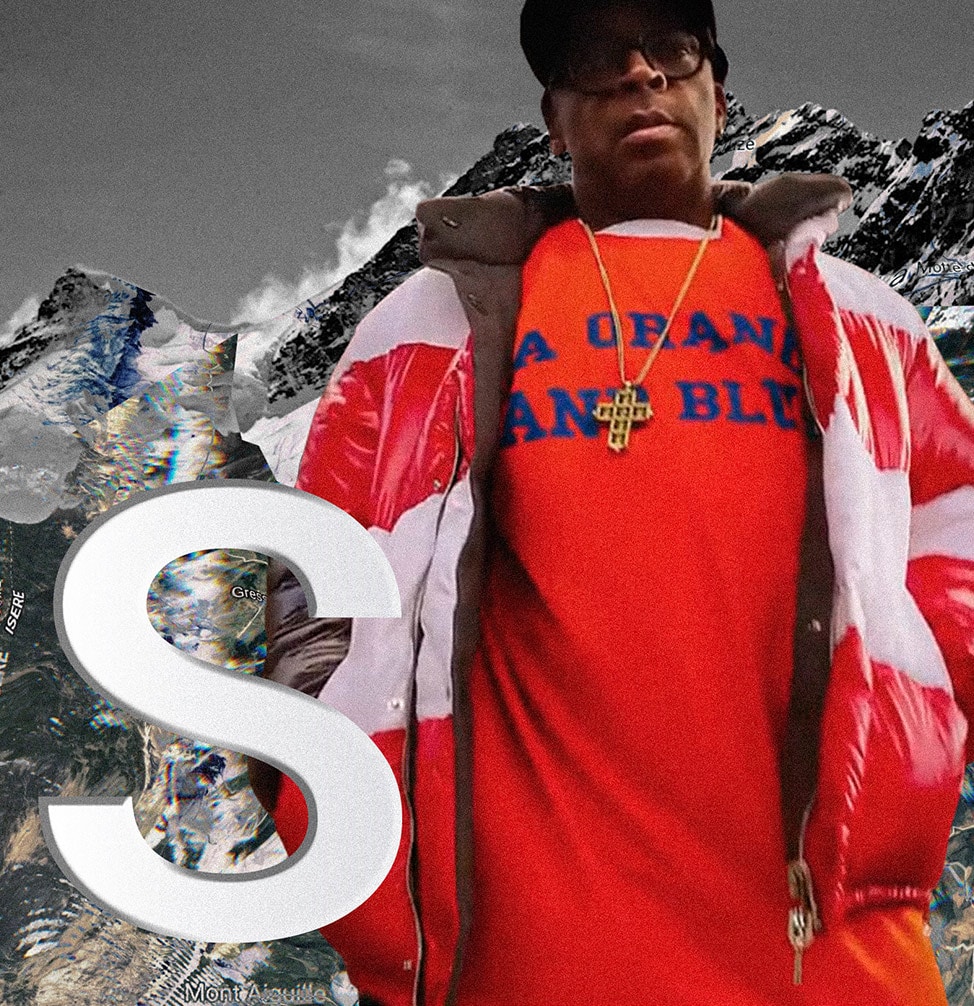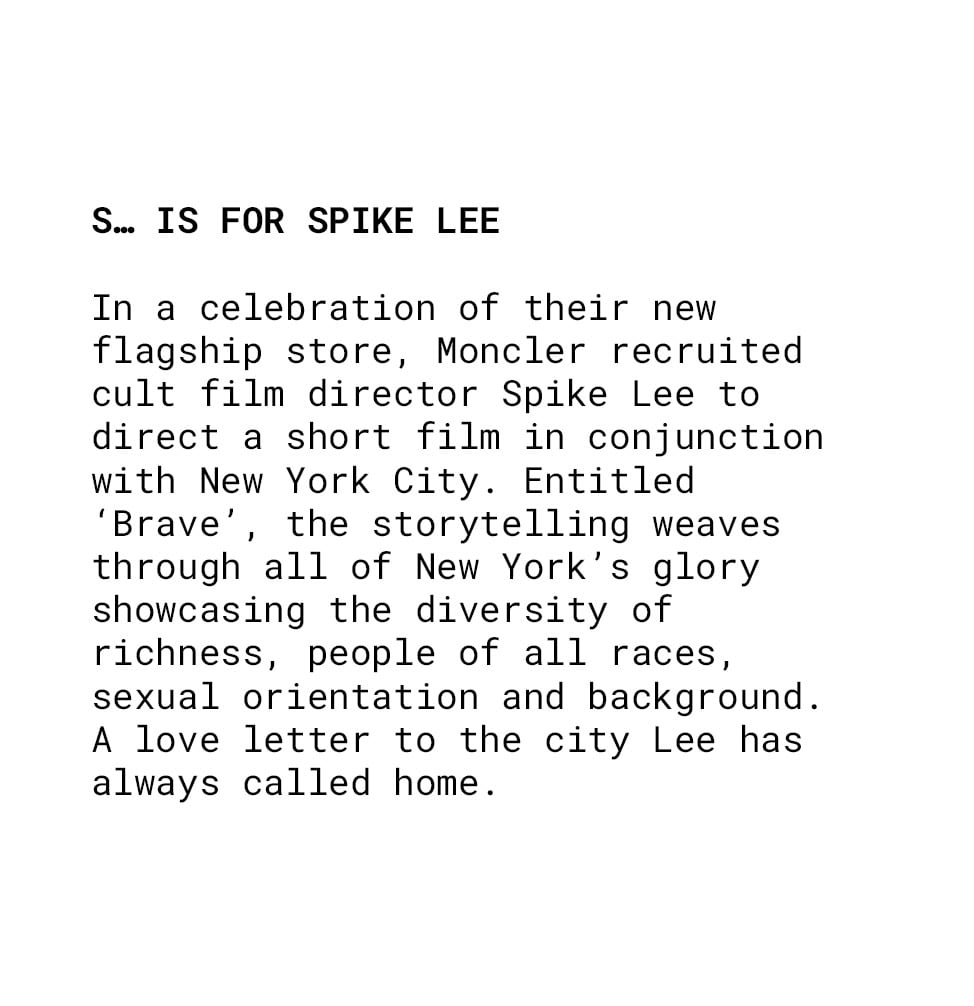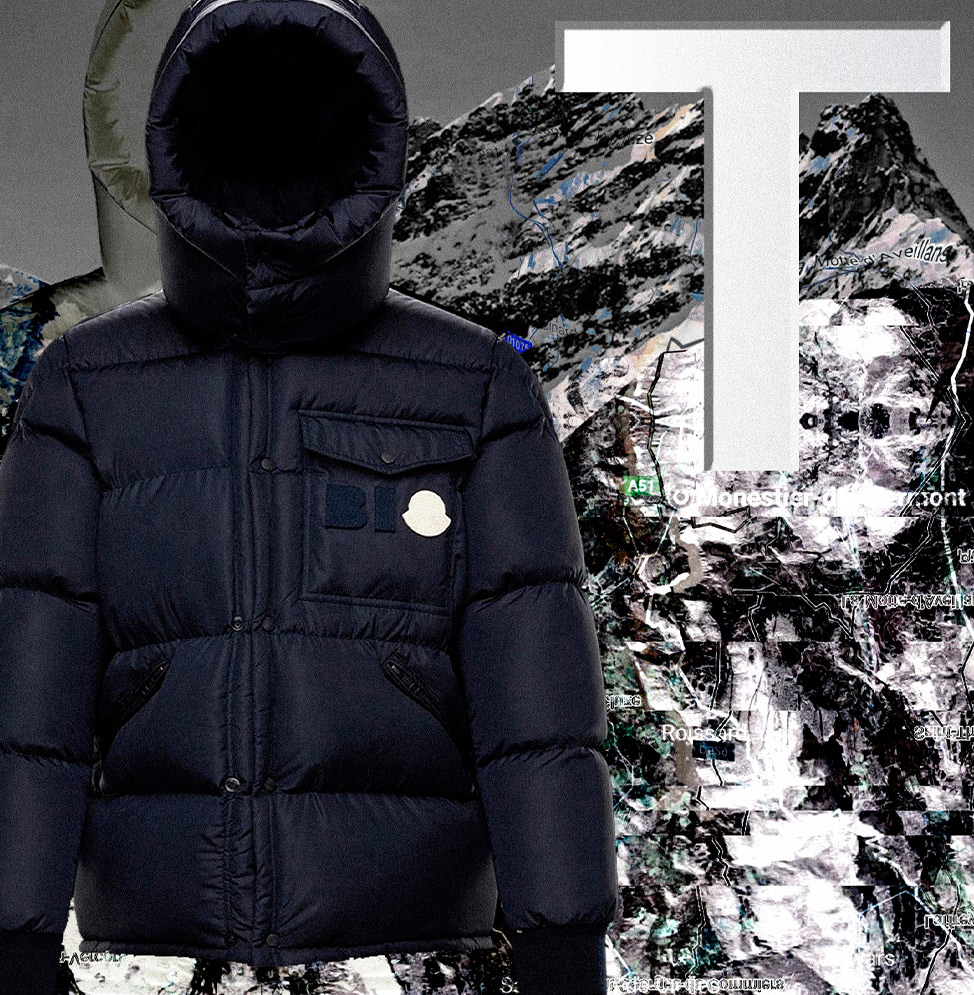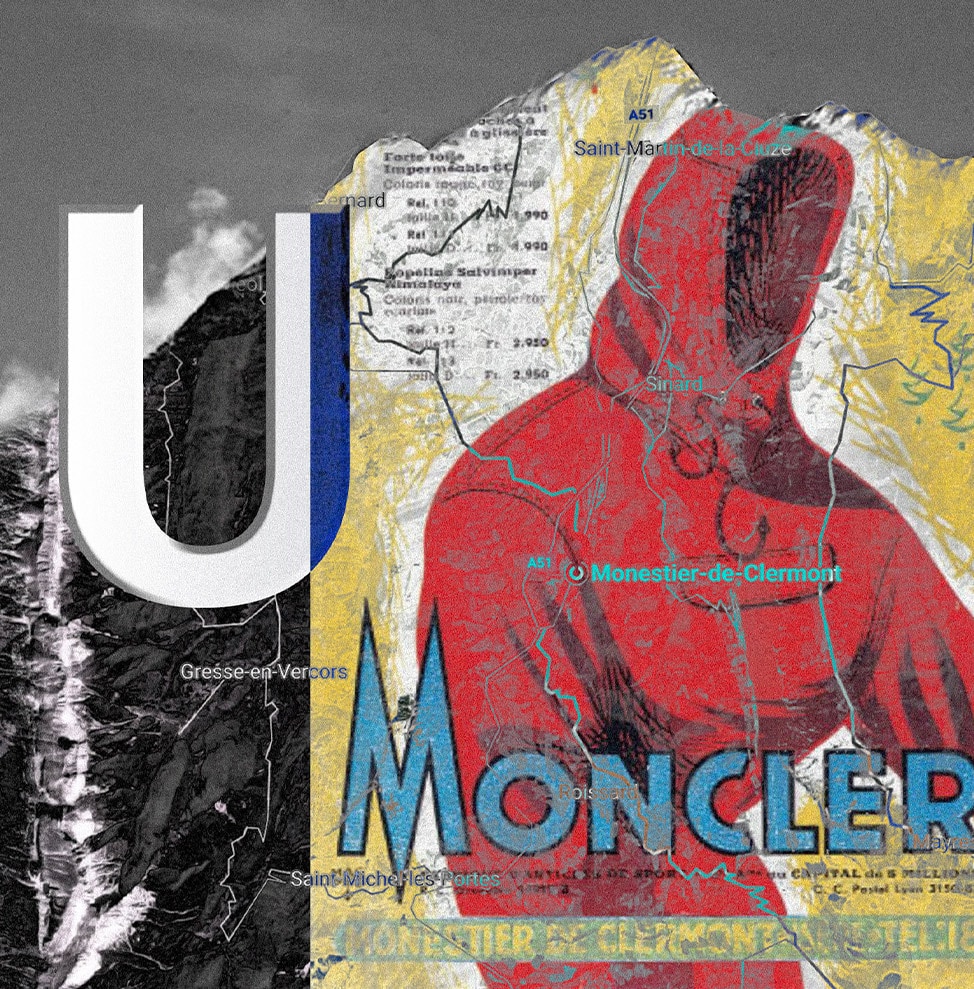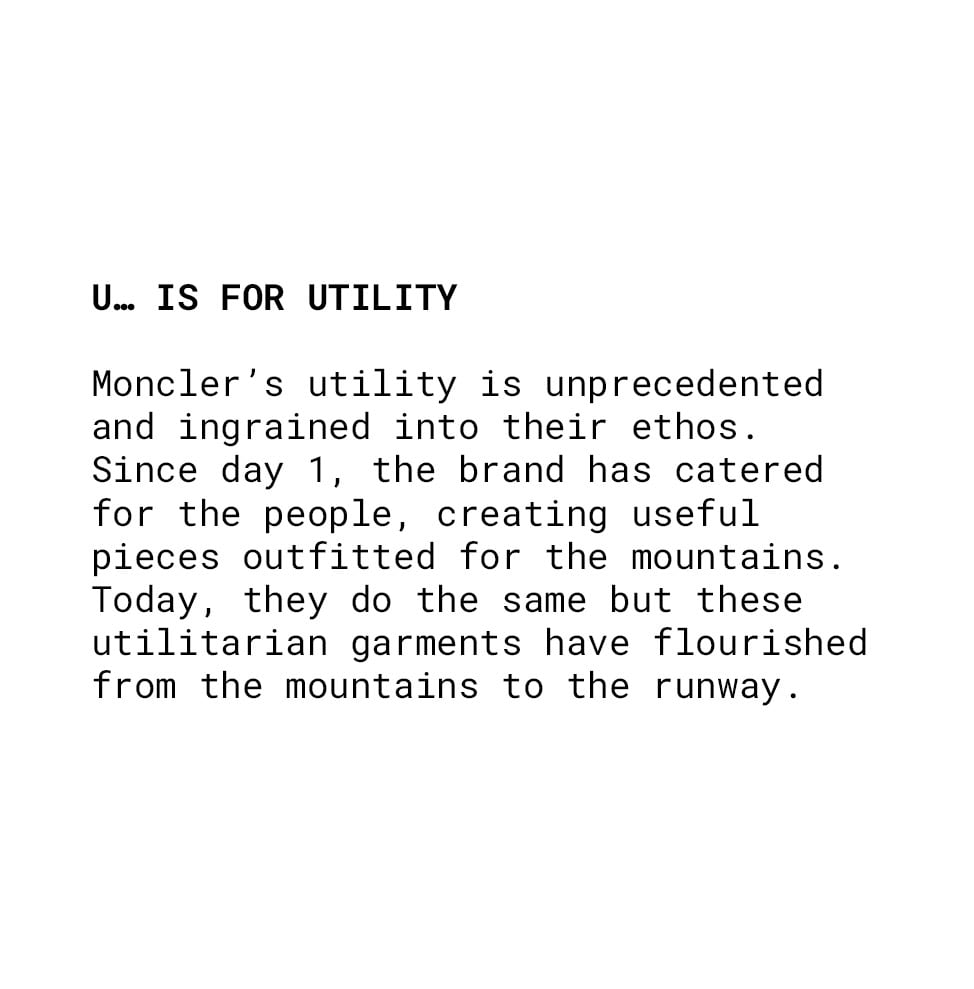 V... is for Vanessa Beecroft's Genius
Italian-born Vanessa Beecroft is a contemporary performance artist who has worked with the likes of Kanye West, Helmut Lang, Prada and of course, Moncler. Her artistry was used at great lengths with an installation in celebration of Moncler's new House of Genius pop-up store in 2019. Under the glass dome of Milan's Galleria Vittorio Emanuele II, Beecroft's tableaux showcased performance referencing political, historical and social associations of place challenging the conventional practices of fashion.
W... is for Woodstock
The Woodstock generation which became the main inspiration behind Sandro Mandino's 3 Moncler Grenoble collection. A commemoration of the 50th anniversary of Woodstock, exploring iconography and paraphernalia from festival culture, Americana and psychedelic typography. The late '60s serves as a subject of conflicting imagination between the sporting domains of Grenoble and that of a tie-dye patterns and patchwork universe.
X... is for Moncler X
X is a signifier for collaboration, and collaboration is deep in the heart of the Moncler brand. Whether it be with artists and actors on special projects, or the Genius capsules that have come to light over the past year, Moncler is built on collaboration. From the lifestyle products of Rimowa, upscaled e-bikes with MATE and goggles for winter sports, the Italian outerwear specialists divulge into another world while in keeping with efforts alongside leading fashion brands like Palm Angels, Valentino, Off-White and Visvim. A new direction of combined efforts.
Shop Moncler