OFF-WHITE C/O VIRGIL ABLOH
Influence is a bold concept when it comes to fashion, and
Off-White
is at the forefront of popularity in shaping the way people wear clothes in the modern day.
Founded in 2012, it's easy to see the rise of Off-White through their custom, many famous faces have adorned the brand since its incarnation, and have propelled it into the top 5 most popular brands in the world. However, it is the workings of co-founder and creative director, Virgil Abloh who has encapsulated the physical and aesthetic elements of the brand, using references and familiar concepts reinterpreted in new ways.
Starting out as right-hand man to Kanye West working for his multi-faceted design agency, Donda. Virgil became accustom to design, his background in architecture undoubtedly shaped his knowledge and led him to designing album artwork and tour merchandise for Kanye and Jay-Z's world-renowned 'Watch The Throne' collaboration.
Off-White
is a cult streetwear brand, built on stylised quotations casting an ironic twist on the garments produced. The most recognisable design element within quotation marks fills up most of the collections. Rooted in current culture with specific opinion, each season offers up a collection of different visuals in-keeping with the same design aesthetic of heavy-laden white graphics and quotation marks. Manufactured in Milan, a deep consideration is made with fabric, fit and design for each and every specific item.
Off-White
creates an impact with fashion and in its own right. The brand is also well-known for collaborations with
Nike
and IKEA. Stepping into the realm of furniture and ready-made goods to reinforce an approach to lifestyle. This season's offerings focus on detailed accessories, from
luxury sneakers
to
iPhone cases
- a fully equipped Off-White wardrobe.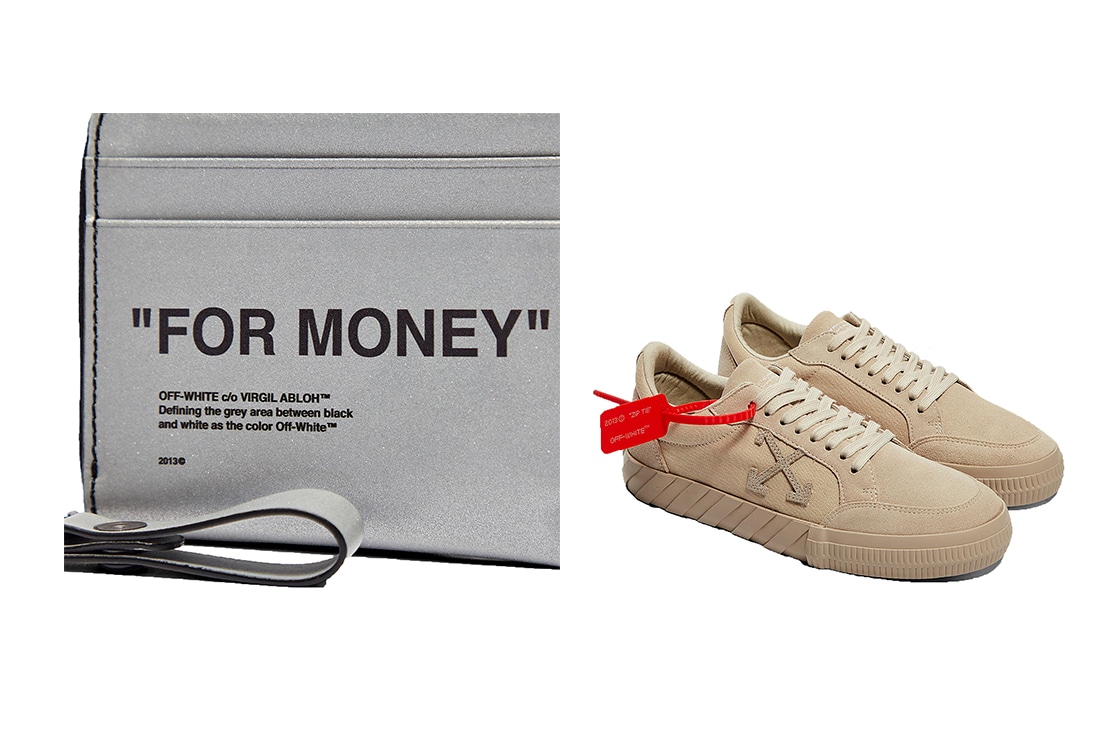 Shop the latest Off-White c/o Virgil Abloh collection in-store and
online now
, including the iconic
Vulc sneaker.