NEW IN: OFF-WHITE C/O VIRGIL ABLOH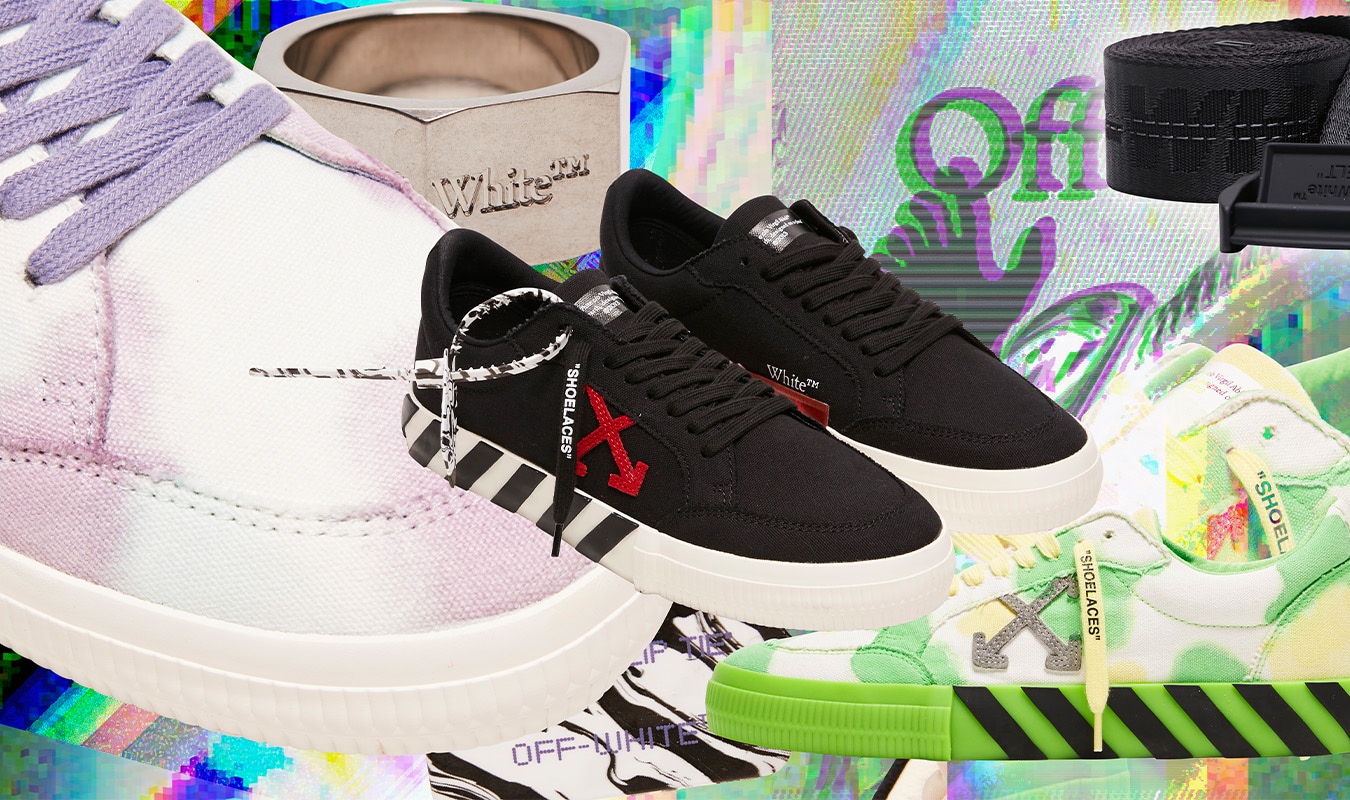 "The grey area between black and white" is a depiction of the Italian luxury label fronted Virgil Abloh, otherwise and more formally known as
Off-White
.
Nowadays, Virgil Abloh is an esteemed character of the fashion world, owner and creative director of
Off-White,
DJ, qualified engineer and architect as well as the artistic director at Louis Vuitton. He has forged a path of design through relationships, roles and the ever-increasing need of influenced fashion.
Throughout his years as an undergraduate, Abloh become associated with Kanye West, a relationship which would help him gain traction later in life. But it was his time studying a masters in architecture, in particular, a building completed by Dutch architect Rem Koolhaas that piqued Abloh's interest and opened his gateway into fashion.
Still on the outside looking in, Abloh started 2009 with an internship at Fendi with friend Kanye West. Naïve and young, both would not yet know how much this learning curve would impact and inform their success in the long-run. Opportunities, new roles and collaborations took Virgil on his path to the creation of Off-White, significantly shaping the language he owns when designing.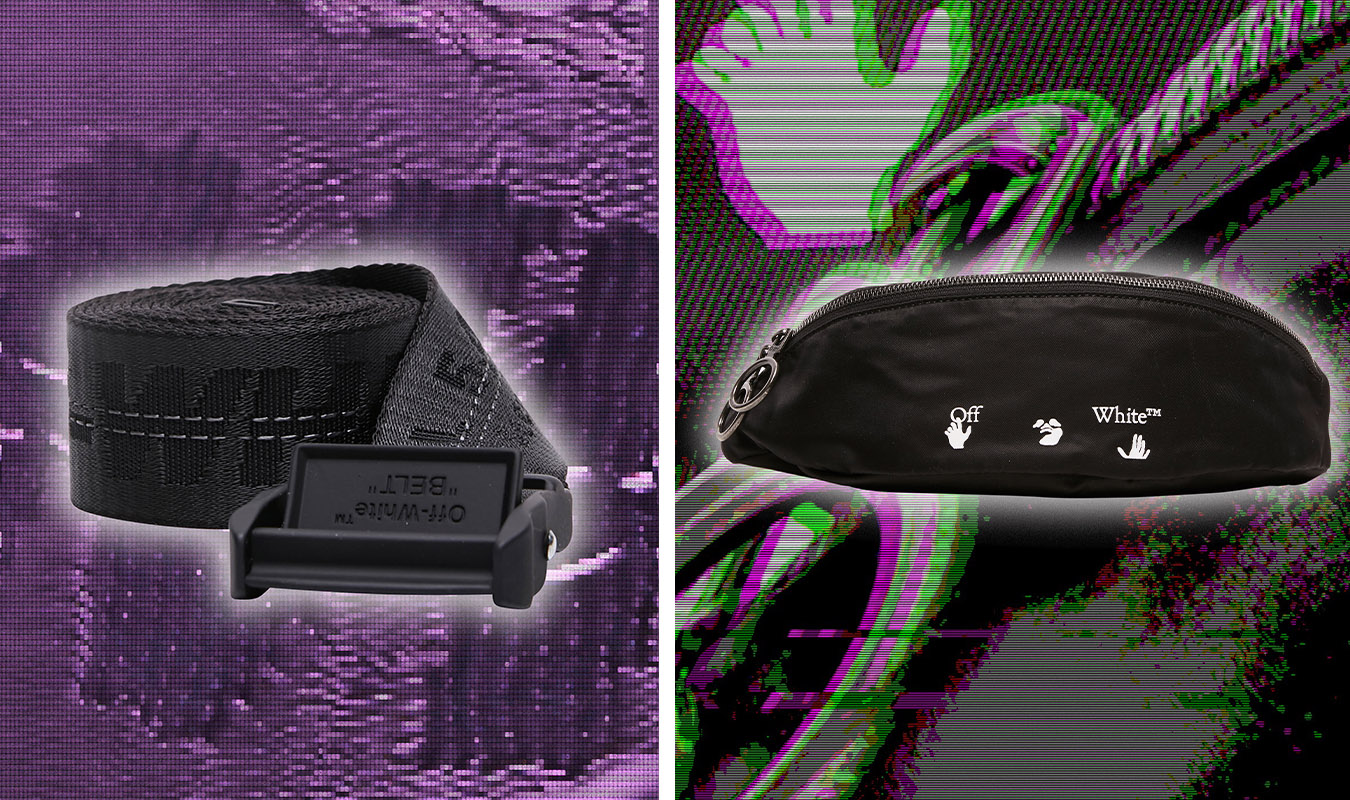 Abloh's first foray into high fashion came under the scope of Pyrex Vision in 2012, with a small collection of Champion t-shirts, hoodies, shorts and socks. The first signifier for what would be
Off-White,
his designs would plaster garments in lettering and artwork. A later discovery revealed Abloh's efforts included flannel shirting, more specifically, old Ralph Lauren shirts slapped with his own branding and a hefty price tag. Some of which are still floating around today's resale markets.
Off-White picks up where Pyrex Vision left off. Diagonal stripes, arrows and renaissance artwork present the salience of a high-end, streetwear middle man. It caters for both; so regularly can't be pigeonholed but pushes genre while retaining a distinctive fit. This sense of avant-garde streetwear appeals to the mass audience, from the streets to the catwalk as well as creating a fresh direction that has become cult-like with so many millennials.
Off-White
is constructed in Milan with the best in mind. This breed of an American aesthetic with collections made in Italy allows a fusion of two worlds to cluster up the perfect style and quality combination. Although this is a huge trademark of the brand, the
Off-White
realm is very much multi-faceted, covering ideas of streetwear, luxury, art, music and travel in their output and collaborative efforts. Abloh has always embraced the sense of collaboration, which has stemmed from his relationship with Kanye, having combined with Levi's, Evian, Jimmy Choo, IKEA and most notably, Nike. The Off-White collaboration with Nike entitled 'The Ten' reimagined ten classic Nike silhouettes' through the lens of Virgil and his Off-White team, gaining huge status through today's market, and becoming one of the most sought-after collections of this decade.
Alongside collaborations, Off-White are a brand that undoubtedly stand on their own merit. They are rooted within the culture of now, and the particular taste-level that fluctuates from season to season is based on this. Their offering comes under the scope of lifestyle and fashion. Abloh's divulgence into clothing has forged a usual path into footwear. In particularly, Off-White footwear has been on the accentuation since day one; premium manufacturing with Milan holds well with materiality and quality, but it's Abloh's ability to discover new layers, textures and even silhouettes – the latter of which can be extremely different in today's creative sphere.
Running alongside the trajectory of Off-White's dominance has been the influx and reliance on influence culture. Today, celebrities are very much signifiers of the next best brand or look. Capitalising on such trends has been Off-White's driving force and their robust approach to taking advantage of logos, distinguishable iconic branding has presented them with a huge following on and offline, and a mainstay for 'The new young consumer'. Abloh's understanding of what is appealing and important seems to be informed by what creates an impact.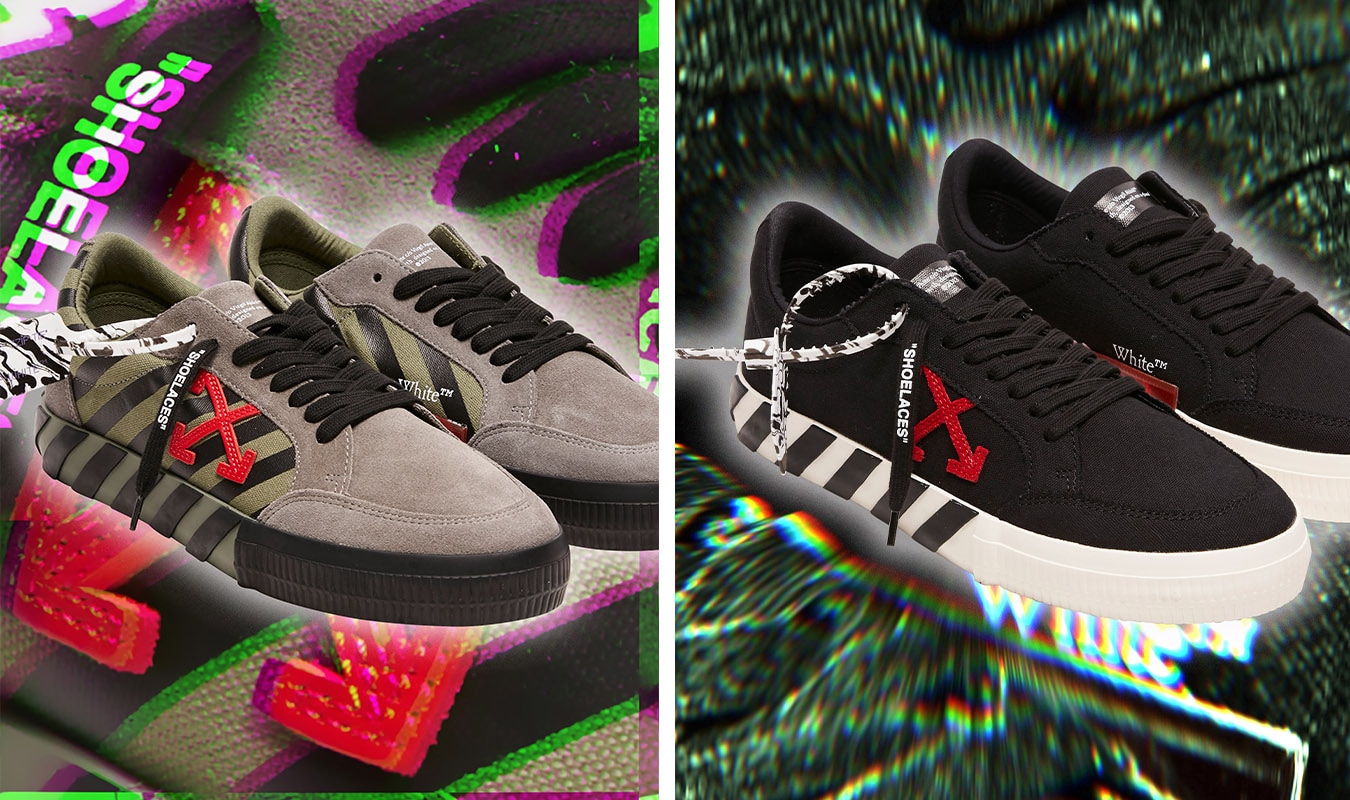 "Controversy is conversation and conversation is brand awareness."
Off-White c/o Virgil Abloh is available
online now.