Green is the colour most associated to nature; the smell of grass, perpetual landscapes of trees, fields and forests that become fresher as the sun radiates. Alongside nature, green has been a longstanding touch of good luck, so why not talk about it.
As that sun slowly, but surely starts to creep into the lives of the north west inhabitants and besides the on-and-off snow showers, normality is on the horizon. As lockdown begins to shift it is starting to become all the more apparent that a new chapter is beginning. Green is the signifier for this new lease of life; where plants regain life from the colder months, us as humans regain our sense of freedom to blossom into the summer of 2021, with a lot of making up to do.
SEVENSTORE embellish in a viridescent collection of this season's favourites with the good luck of green arriving in an assortment of garments and footwear from Scandinavia to Japan, via Canada.
ARC'TERYX – APTIN SHORT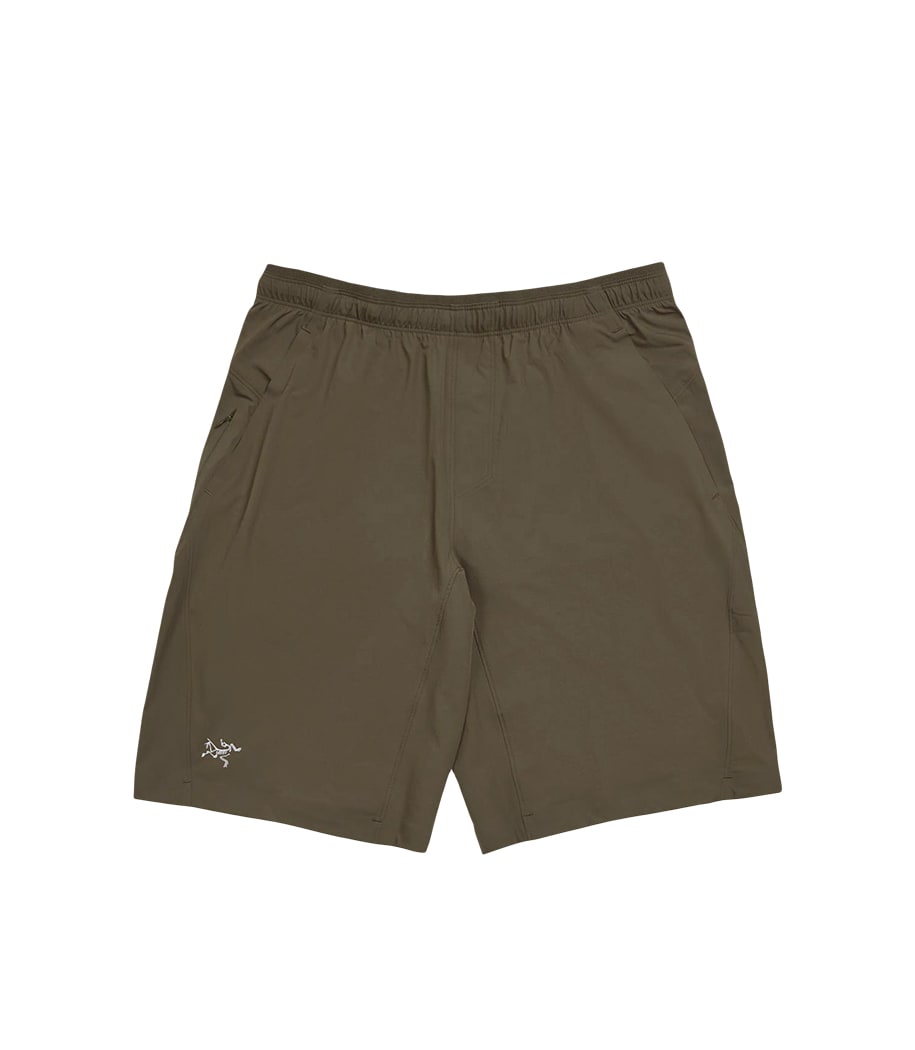 Let's take a trip to the coastal mountains of North Canada where an expansion of green becomes the focal point for
Arc'teryx's
world of exploration and research. The Arc'teryx Aptin Short carries technical, cross-functional versatility for running, walking and everyday activities.
NIKE - AIR MAX PRE-DAY SNEAKER
Nike
gave the
Air Max Pre-Day
its maiden voyage into the marketplace earlier this year. A new silhouette with touch points of the past, present and future. All of which arrived embroiled into a vibrant offering of Liquid lime.
ERL – DAISY SHIRT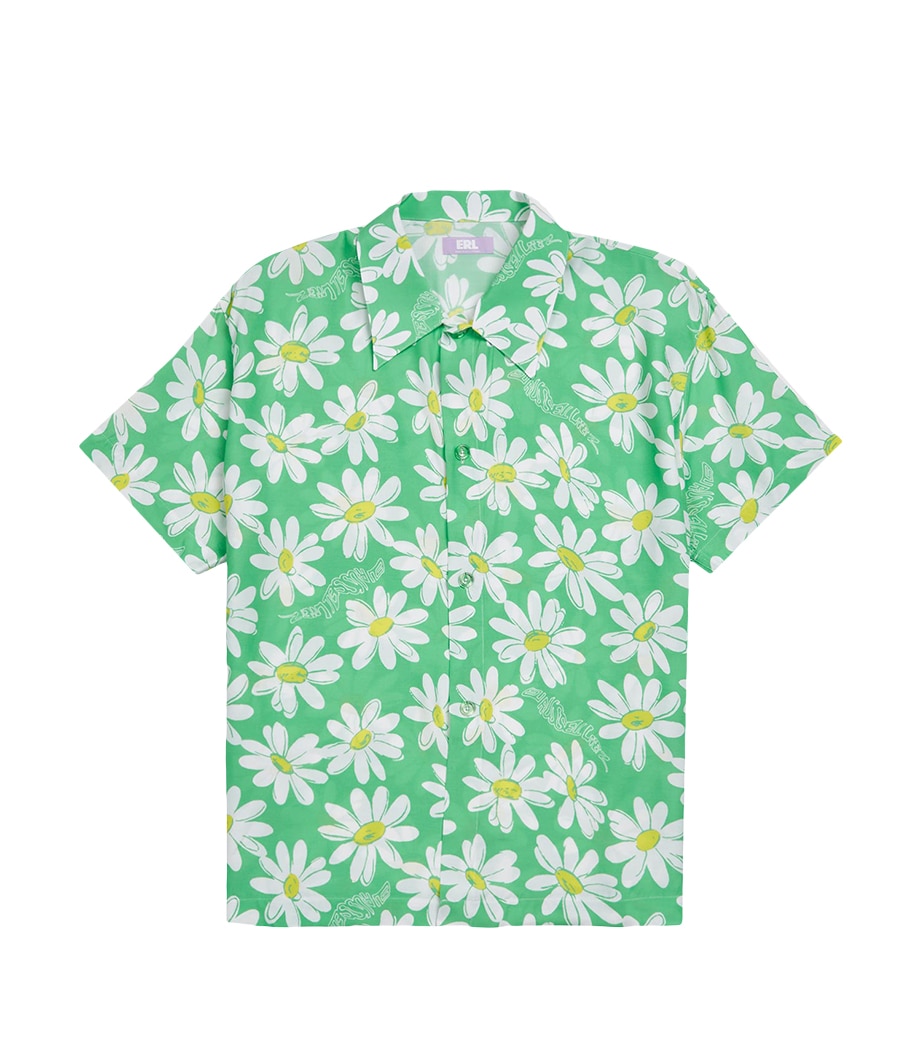 Where there is grass, plants often proceed and in this case it's a daisy or two.
ERL's
summer-clad floral shirting is an uplifting ode to the months ahead. A positive dissection of the Spring/ Summer 2021 collection.
NEEDLES – VELOUR TRACK HOODY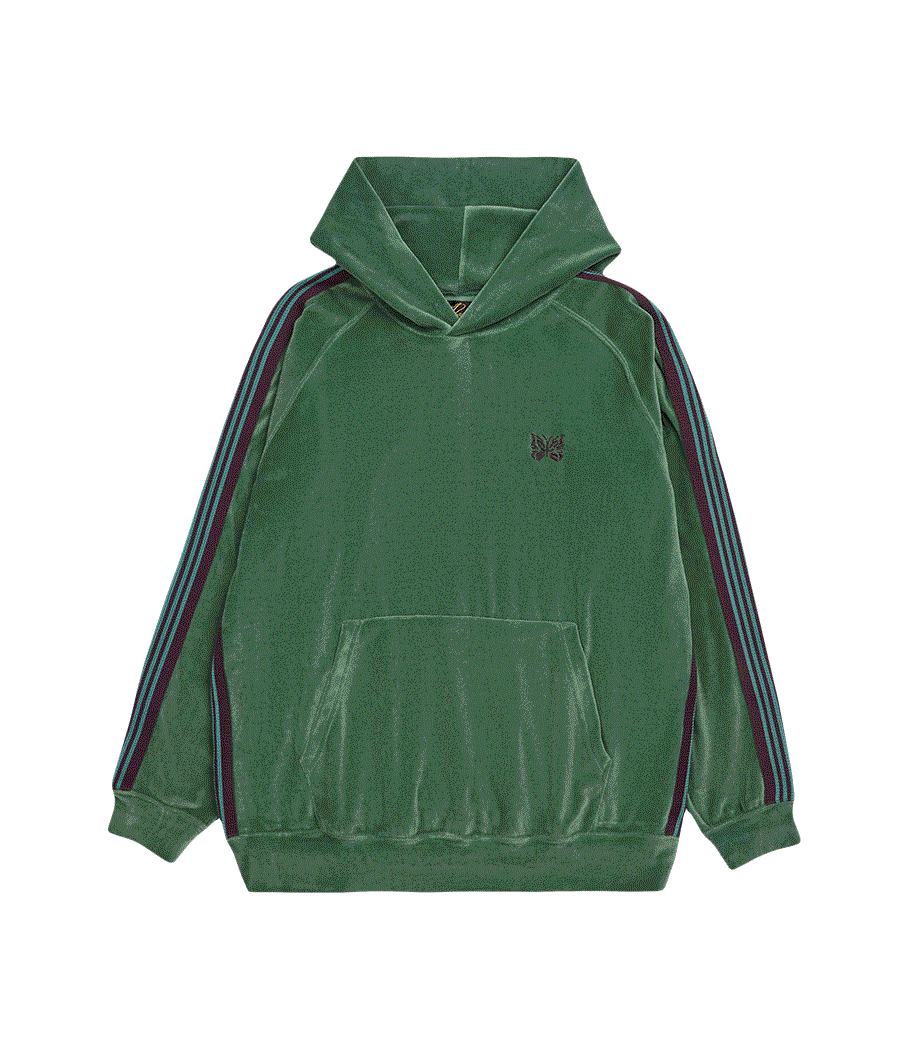 If we add a piece of New York and Tokyo into one, it becomes
Needles
. An amalgam of east meets west, the Tokyo-born brand is always on hand to provide a touch of high-end and casual. In this case, it is both of them together. The deep green
Velour Track Hoody
is a stand-out for walking to the shops, post-gym settings or a layering fixture for sundown drinks.
ACNE STUDIOS – EXTORR STAMP T-SHIRT
Acne Studios
have a constant knack for re-imagining the ordinary. This time it is their continual Extorr Stamp T-shirt that is placed in a renewed light. A cascade of bright tones breathe new life and vibrancy to your essentials wardrobe.
CLARKS ORIGINALS – WALLABEE SHOE
When casual and elegance collide, it arrives in the form of
Clarks Originals
. Suited for a multitude of occasions, the classic Wallabee is a shoe held in high regard for its infiltration through subculture into the wider market. Making a rich, mint colourway accessible for all.
VISVIM – HARRIER DOWN JACKET
Visvim
is housed and executed within the realms of military influence. The
Harrier Down Jacket
is an embodiment of such vision. Although on the darker side of the green palette scale, it's grade-A make-up, design and execution arrives as the main talking point.
UNDERCOVER- TOY CREWNECK SWEATSHIRT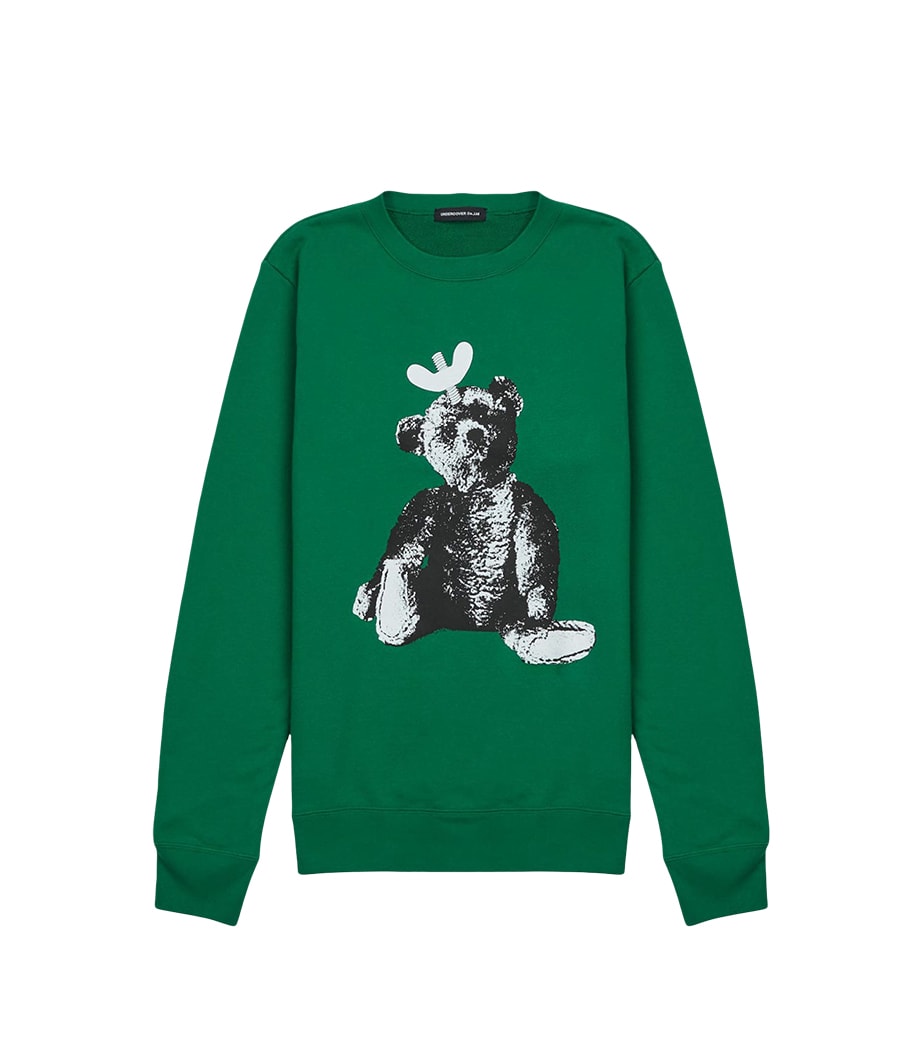 Jun Takahashi's
Undercover
drives his surrealist universe into this collective of green-tinted garments. Dark, sinister interpretations of menswear allures and fascinates not only his consumers, but his fashion counterparts. A deep tinged aura of ambiguity.