FRED PERRY X RAF SIMONS ACTIVATION
As the third instalment of SEVENSTORE's dedicated brand activation box, we preview the Fred Perry x Raf Simons installation, the story behind the collection, and the
Fred Perry Subculture
event in-store to celebrate both brands' presence in creative culture.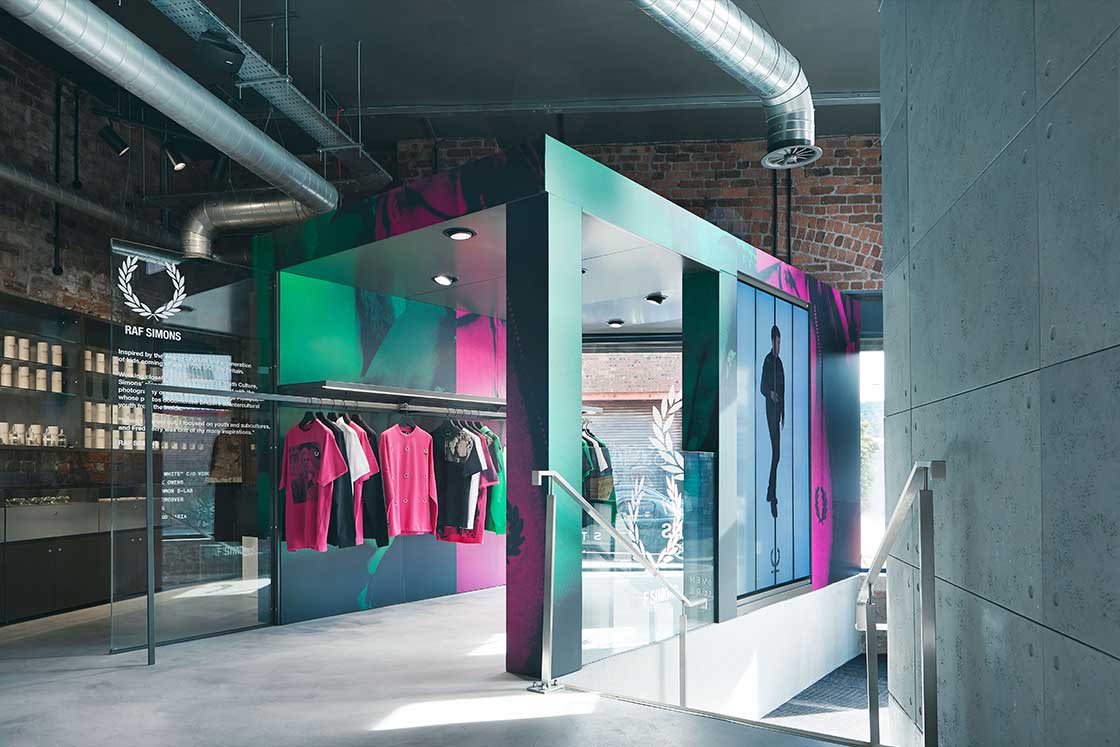 Releasing this Thursday online and in-store at SEVENSTORE is the Fred Perry x Raf Simons collection. At a glance, the limited collection screams Fred Perry. Short and long-sleeved polo shirt in bold splashes of forest green and magenta pink. Looking closer, laurel wreath ringlets, harking at a punk influence, adorn the tops with some replacing the traditionally embroidered Fred Perry logo. Others are layered and sewn onto a selection of digitally printed images in the imperfect style of DIY bricolage.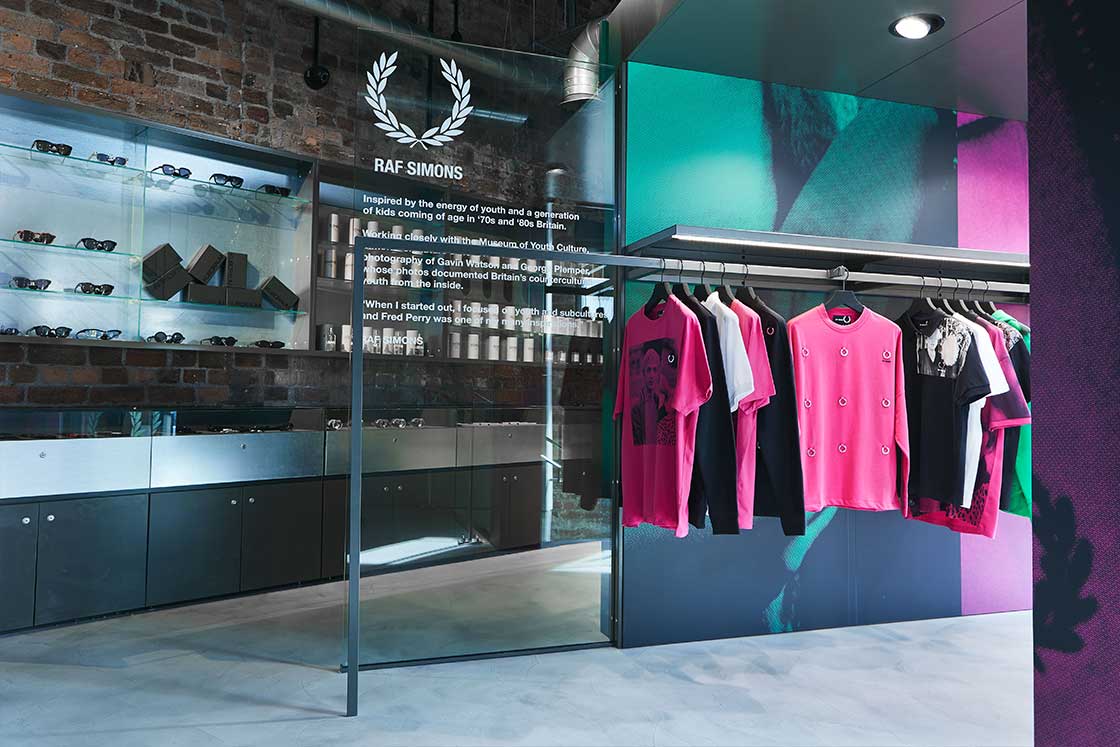 The selected imagery comes from the work of photographers; Gavin Watson, a prominent documenter of skinhead culture, and George Plemper, whose work exhibited 3 decades of working-class life in South London. Dipping into their archival works, the raw and wholesome imagery creates a narrative in this collection: a rebellious but real snapshot at Britain's history. This is a common design feature for art aficionado, Raf Simons. Like his collaboration with Sterling Ruby and, the Dior and Kaws collection, where he draws inspiration from the artworld in the process of creating garments.
Encapsulating pre-millennia subcultural Britain, the collection will go hand-in-hand with the headline act of Fred Perry Subculture act; Trudy and the Romance. A three-piece Liverpudlian band whose sound, all the way down to their video production, take inspiration from the 1950's. Taking place in SEVENSTORE's event space, the full
Fred Perry x Raf Simons
collection will be available to purchase at the event, and online from 15
th
August.