CELEBRATING THE ORDINARY: BRITISH CULTURE ARCHIVE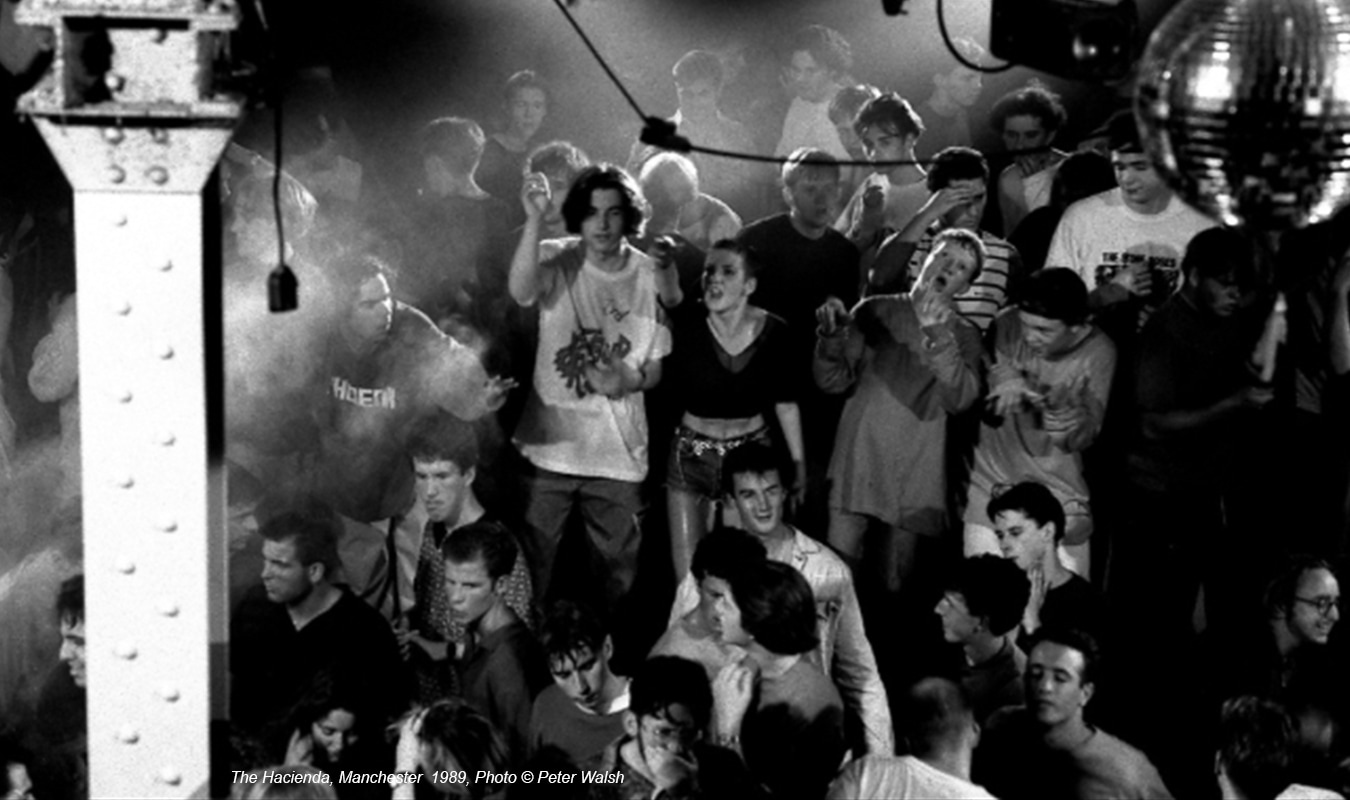 Founded in 2017, the British Culture Archive is exactly what its name suggests—an archive dedicated to highlighting true British culture.
Made up of images from acclaimed documentary photographers and pictures donated by the general public, the archive is an ever-growing visual document of the people of Britain, featuring everything from candid photos of the Haçienda in its prime, to family snapshots taken in the back-yard.
Hot on the heels of a recent exhibition at Manchester's Refuge, founder Paul Wright talked to SEVENSTORE about the archive, Liverpool's love of sportswear and why it's important to celebrate British culture.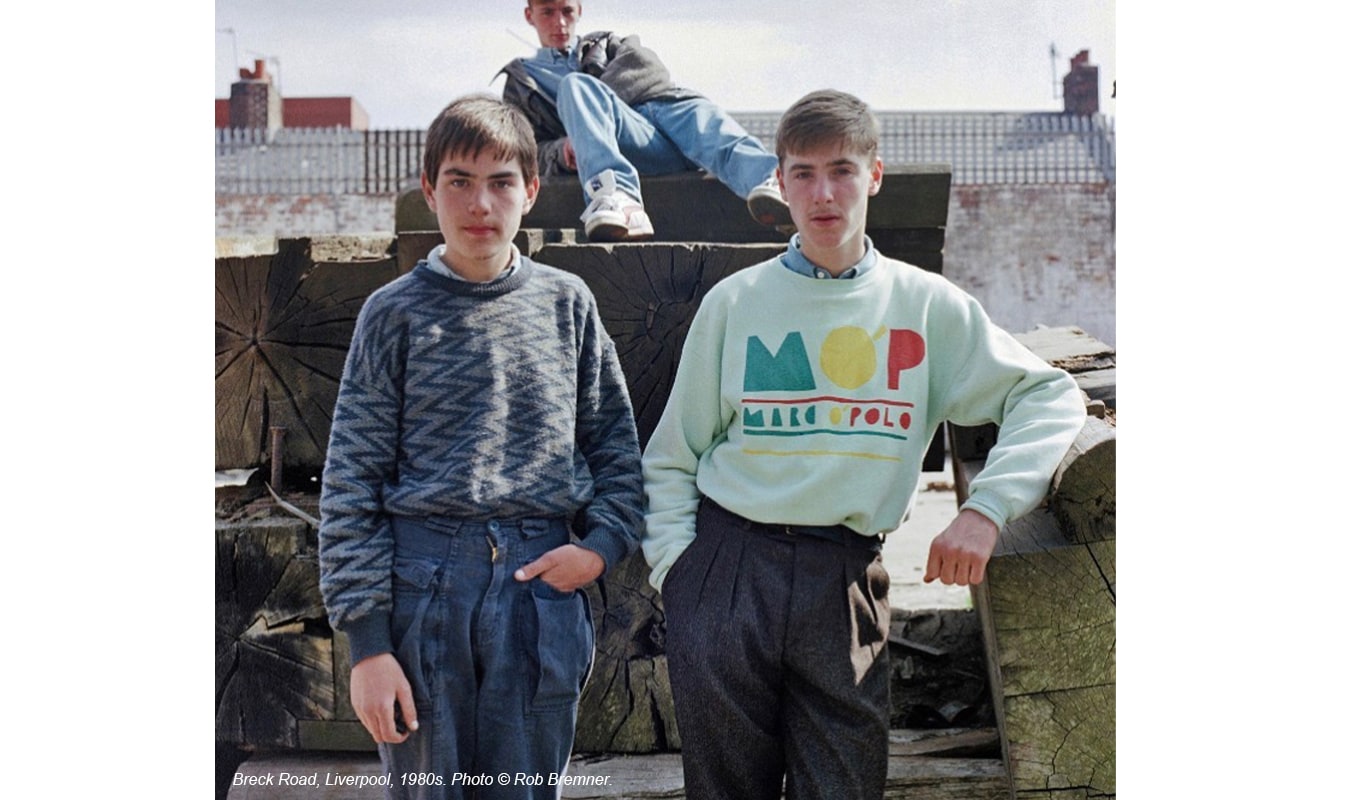 SEVENSTORE: For those who don't know, what is the British Culture Archive? What's the story behind it?
Paul:
We're an online resource that highlights the changing face of British society and culture through documentary and social photography. We work with many established photographers as well as upcoming photographers as a platform to showcase their work and highlight change. Our online galleries include images ranging from the 1960s mod scene, Northern soul and punk, through to Thatcher's Britain, social housing, industrial decline, regeneration, acid house, protests and more. The archive grew out of my own interests in UK documentary photography, fashion and counter culture.
We also have 'The People's Archive,' our own archive documenting and preserving images sent into us by the public. For me this is an essential archive which documents life as it was and gives people a platform and a voice—our lives and stories as we lived them.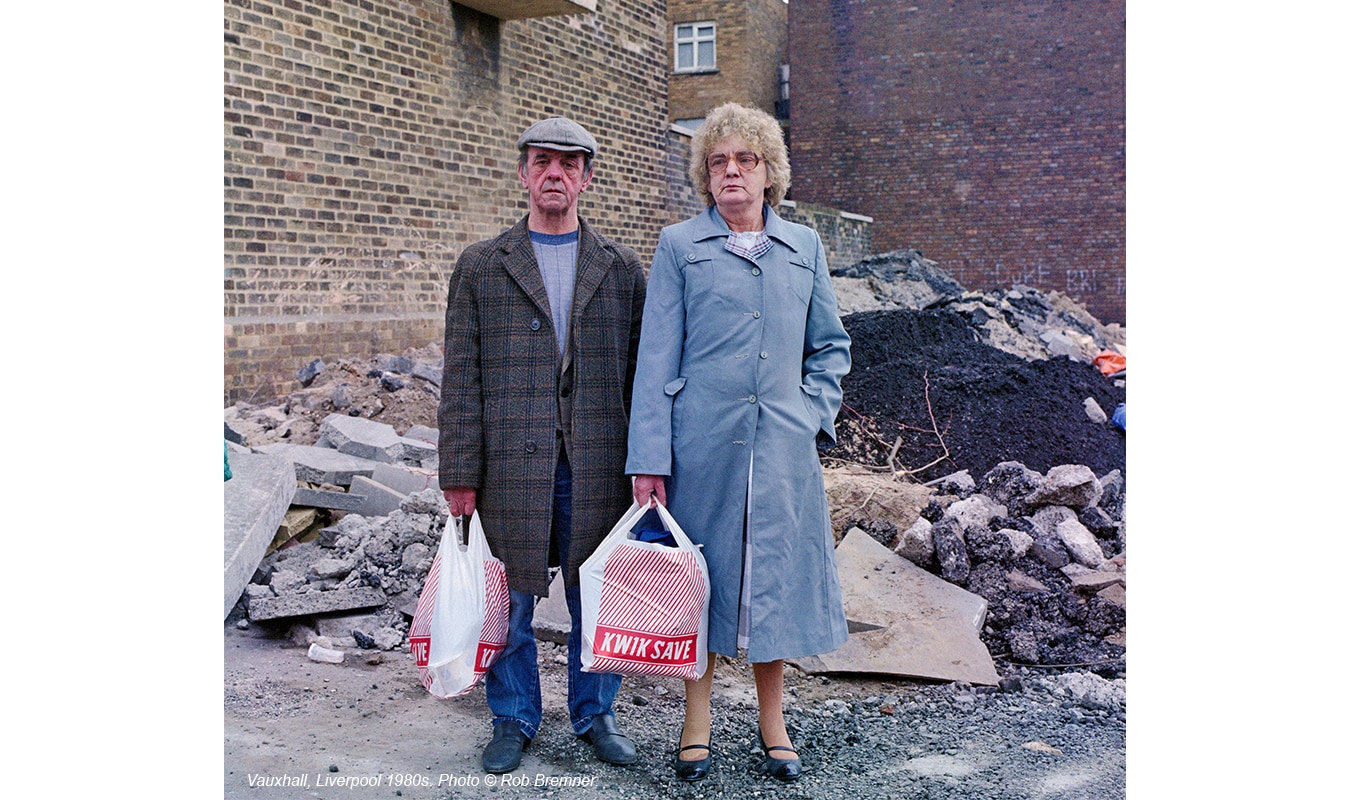 SEVENSTORE: You recently held an exhibition at Refuge in Manchester called The People's City, which featured the work of Peter Walsh, Richard Davis and Rob Bremner. What made you choose these three photographers?

Paul:
The People's City exhibition was a glimpse into the landscapes of Northern working-class towns and cities and those that lived, worked and partied there in the pre-social media world of the 80s and 90s. During this time Richard Davis documented Hulme, which in those days was a diverse inner-city community of artists, ravers, drop outs and punks. A multicultural and somewhat edgy part of Manchester, it was home to places like The Kitchen (a makeshift studio/nightclub) and The Russell/PSV club (the former home of The Factory)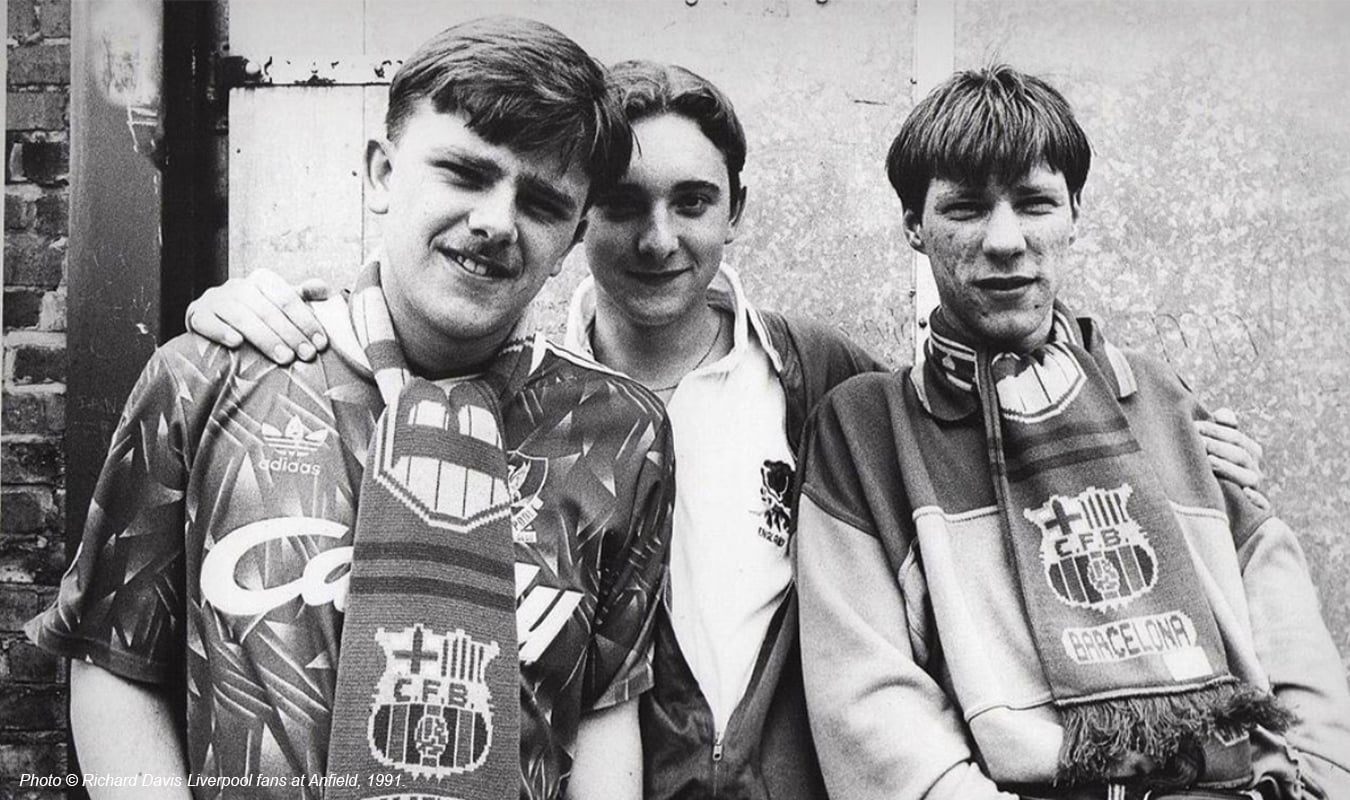 Peter Walsh was the City Life (Manchester's then equivalent to London's Time Out magazine) photographer and he was right at the heart of the acid house explosion in the city. Peter captured the scene in clubs like the Hacienda, The Gallery and The Boardwalk, as well as the bands and faces that put the city on the world stage.
Rob Bremner documented the Everton and Vauxhall areas of Liverpool during the 1980s, then the third most deprived area of Britain. For me Rob's vivid photos captured the mood of these times, but also the great characters, colourful fashions and spirit of the people.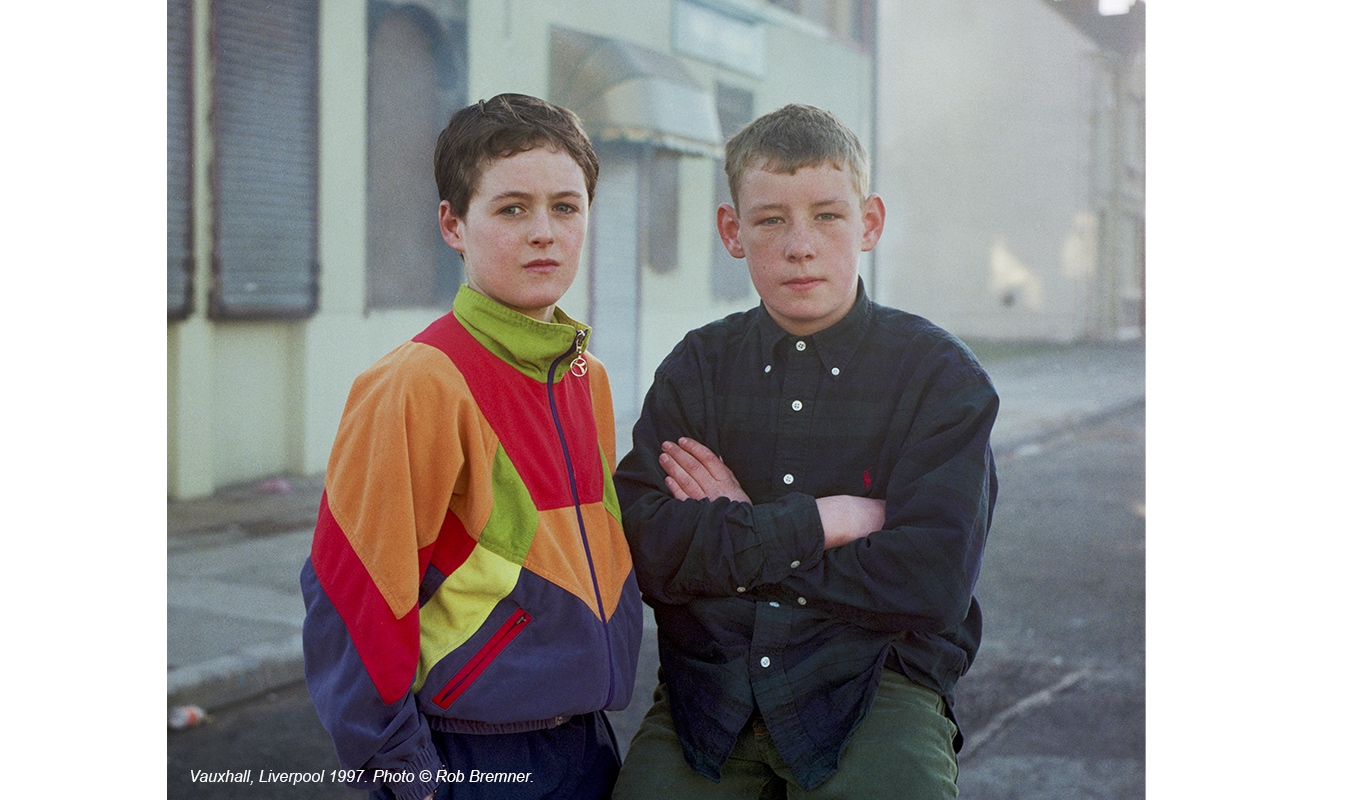 SEVENSTORE: Was it a conscious decision to show the photographs in a bar, as opposed to a gallery? Showing photographs of 'the people' in a venue that's easy for everyone to access makes a lot of sense?
Paul:
Making photography accessible is a big part of what British Culture Archive is about. I know from my own experiences that people can feel intimidated or a bit out of place in a large art gallery or institution. Having top class photography in a bar or relaxed environment is something that is really important to us and will be a big part of our exhibitions in the future.
SEVENSTORE: Why do you think the photos in the archive resonate with people so much?

Paul:
The archive predominantly focuses on everyday life and people—the fashions, interests and a way of life that most of us can relate to. It's important to celebrate the everyday as opposed to glorifying materialism and the nonsense of 'celebrity' culture. I know people who watch programmes about the Kardashians and see it as a form of escapism, but to me it gives young people a false sense of what's important and a negative perspective of their own 'ordinary' life.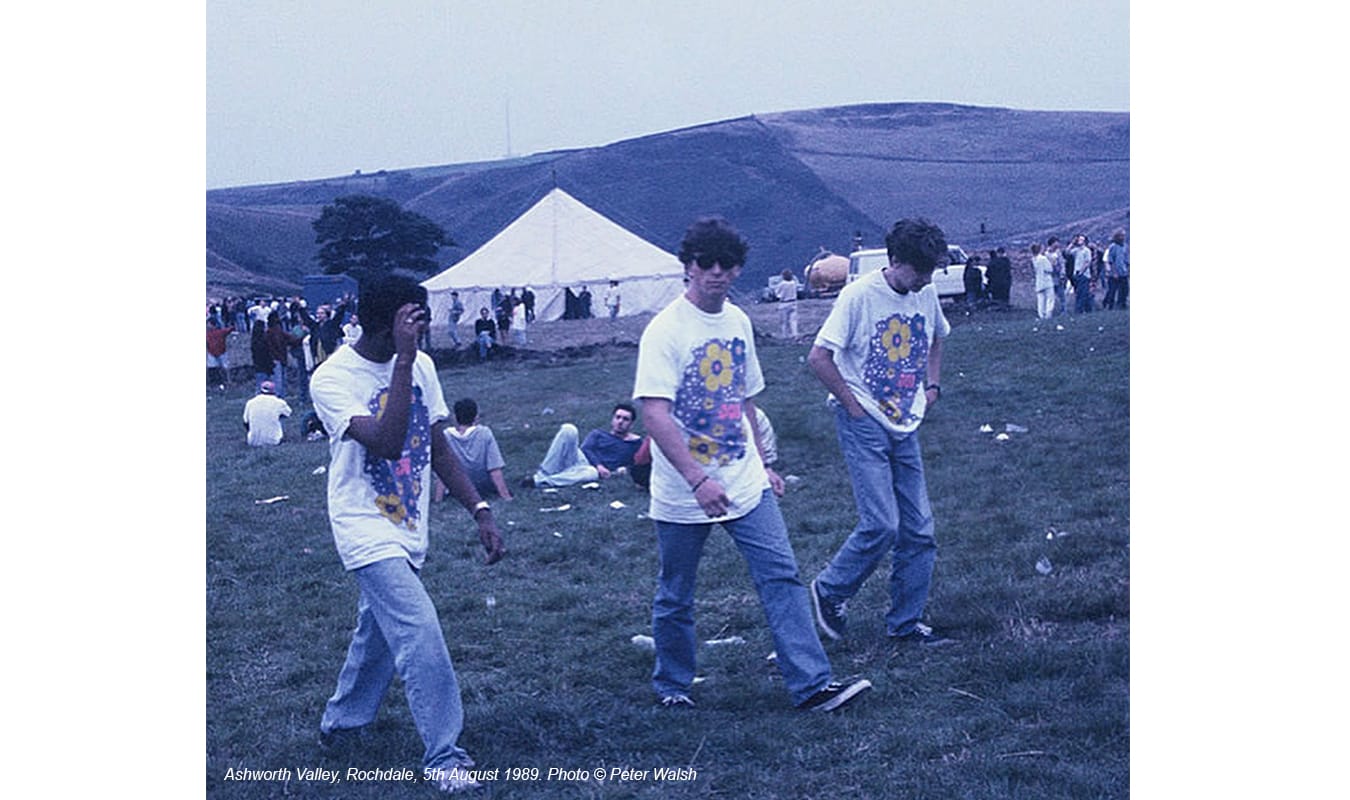 SEVENSTORE: What do you want people to take away from the images in the archive? Obviously, it's amazing looking at all the photographs of old buildings and how people used to look and what cars were parked on the streets, but without sounding too grandiose, is there a more overarching idea you'd like people to get from the archive.
Paul:
It's a historical record of life as it was—there's an element of nostalgia to it but ultimately our past is what shapes us. Sections of the media demonise and discriminate the working classes for their own agenda. I would like to think we counteract that by highlighting positive aspects of working-class society & culture.
SEVENSTORE: There's a large amount of photographs from the North of England in the archive. Is this an intentional thing? Do you think the North is still overlooked a bit these days?
Paul:
We try to focus on all parts of the UK and have exhibitions lined up focusing on other regions and cities. I think with the North of England there is a wealth of social and cultural heritage that make up the DNA and fabric of its regions. From Warehouse parties to terrace culture, mining communities and the birthplace and heart of industry, the North of England has had a dominant influence on popular culture and continues to do so.
SEVENSTORE: The photos featured were all taken before the year 2000, and on your website there's a mention of how the archive focuses on the age before the rapid rise of technology and smartphones. How do you think the advent of smartphones and social media changed life in Britain?

Paul:
I personally believe that in centuries from now society will look back at the 20th century as the blueprint for many things—especially music, fashion and design. The rise of the internet has brought everything into the spotlight—underground and subcultural movements don't exist like they used to. Go and look at a YouTube video of a warehouse party or a rave in the late 80s and everyone was just living in the moment—no-one cared about what they were wearing or what they looked like, people were just out for a good time and to dance. I think that's the biggest change now, people tagging themselves in places and the constant stream of selfies—it's all a bit 'look at me' and look at my great life, when in reality no one's arsed.
SEVENSTORE: Looking over the photos in the British Culture Archive, as well as the photos that the public have submitted, are there certain things you've picked up on or noticed about the different areas of Britain? Are there certain trends or subjects only seen in images from a specific region?
Paul:
Without a doubt, you can see it in fashions and music tastes. Northern Soul in the North and the Midlands, the original Liverpool casuals bringing over terrace fashions from their early Euro aways, Perry Boys in Manchester and the Balearic scene in London. Many scenes have cropped up all over the country, mainly inspired by the fashions of other nations but adopted by the youth of our towns and cities.
SEVENSTORE: Even now, the people of Liverpool and Manchester still have strong 'regional style,' and don't just follow the worldwide masses via things they've seen on the internet. Why do you think this is?
Paul:
Manchester and Liverpool are two very similar cities built on immigration, industry and a proud working-class spirit. Like it or not, aside from football rivalries, the people are very similar—down to earth with a great sense of humour and not shy about taking the piss out of each other. Music and fashion unique to each city has been dominant in the region for many years which has helped to cement the individual sense of style, pride and identity.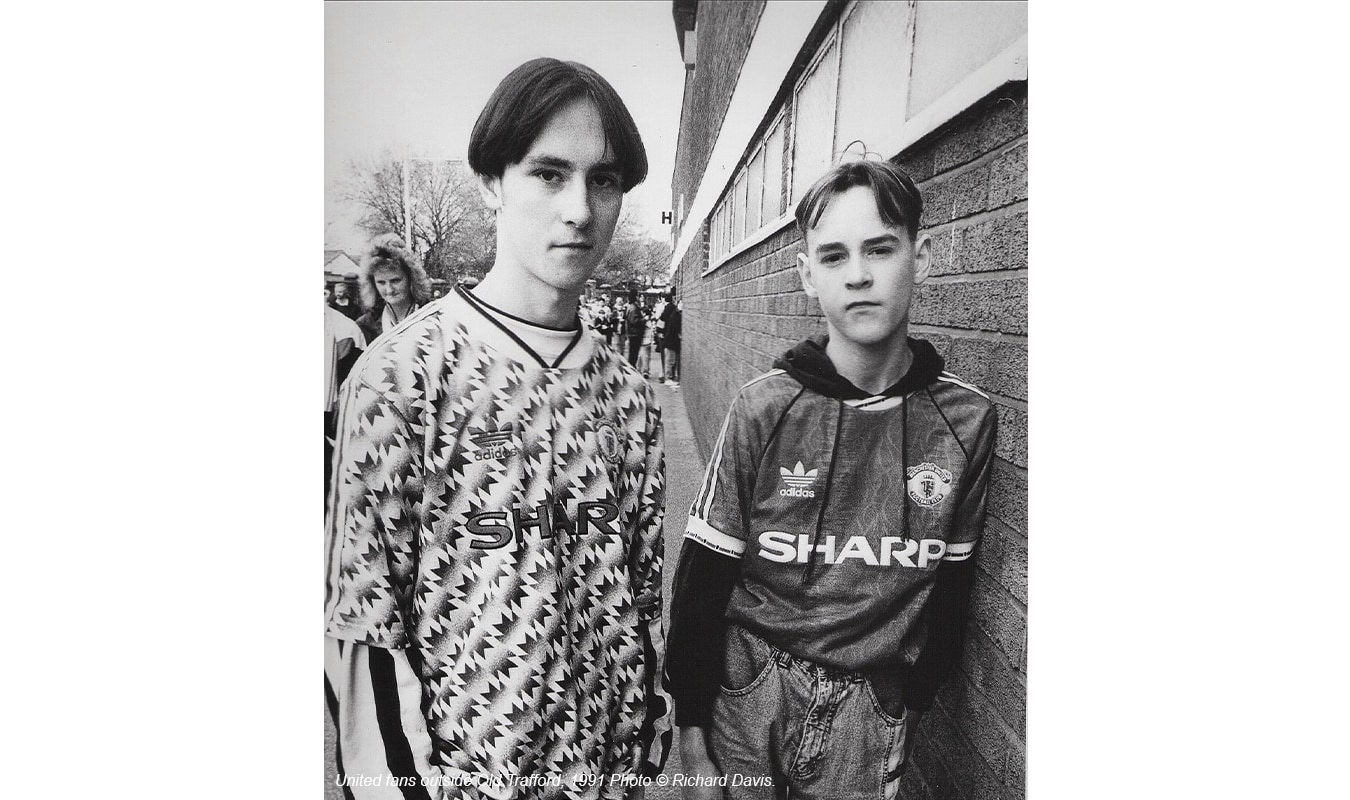 SEVENSTORE: As someone from Manchester, what are your memories of Liverpool from when you were growing up?
Paul:
I rarely ventured into Liverpool as a kid, though I'd always be aware of the close proximity of the two cities during day trips to Southport or North Wales. I'd always pick up on the Scouse accent… I could hear it a mile off, especially in the choppy waters of the wave pool at Rhyl Sun Centre. My first proper trips to the city would've been in the mid-90s going over to Cream. I had a couple of mates who were students around this time living in digs in Toxteth, so would often pop over for the occasional weekend. I've always found time to pop over ever since, and frequently do. I've a lot of love for the place, it's got a great history.
SEVENSTORE: What were the differences between the cities and how the people dressed? Were there certain brands or trainers which only one city would wear?
Paul:
Looking back, the cities have always dressed fairly similar. Since the 70s, even earlier, you had chain shops that were dominant in the North West, places like Gansgear and Stolen from Ivor, selling the same fashions to the regions' teenagers happy to splurge their paper round money. A shared love of
adidas
harks back to these days too. It's well documented that Liverpool fans had the pick of the crop on those European away trips in the 70s, though a handful of Mancunians were also onto it, making ferry trips to the continent to bring back bags of adidas, often selling to shops in the Underground Market.
I'd say Liverpool's love of sportswear has been more prolific over the years—full tracksuits and brands such as Lacoste and North Face being more popular. However, in our hyper-connected society I think regional trends are becoming less prominent and will become even more so over the years. Though at present there's definitely still a bit of individuality between the two cities.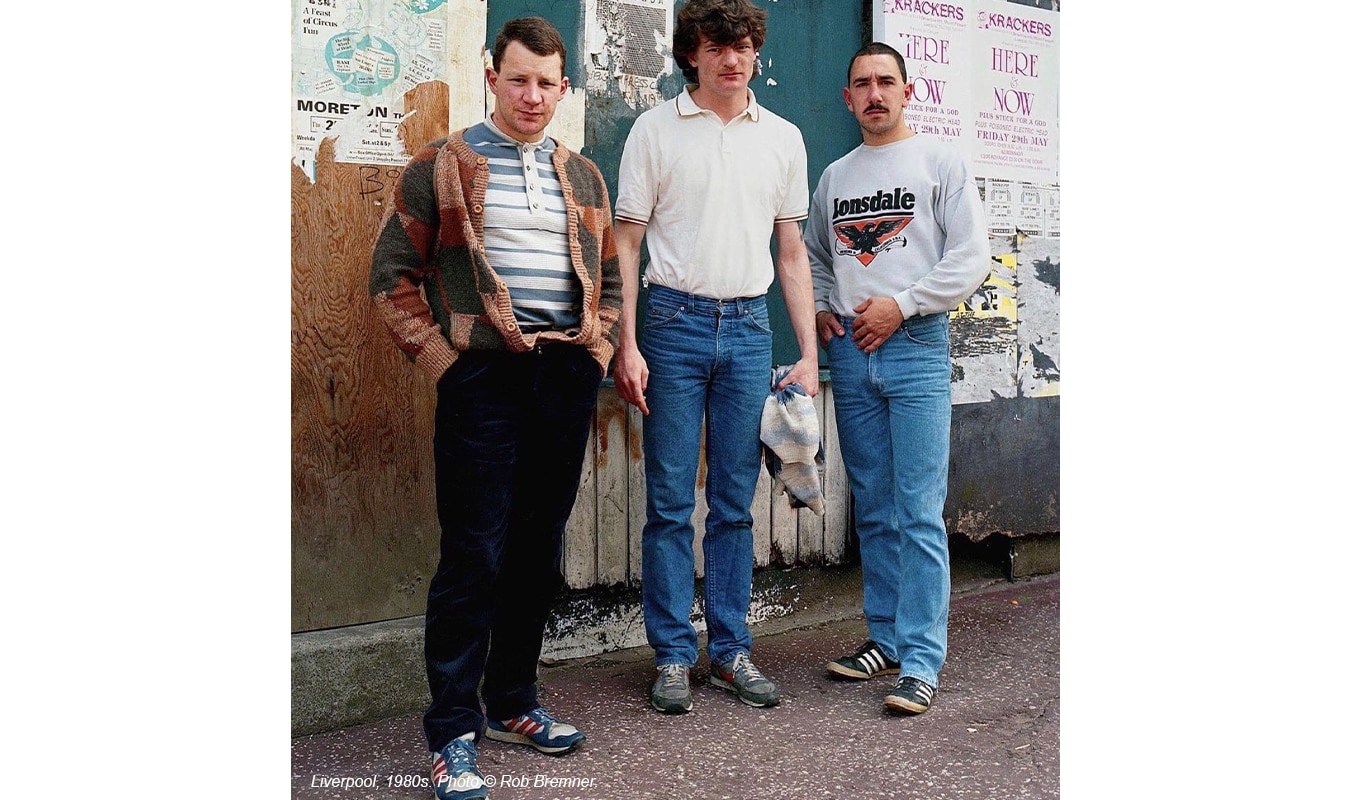 SEVENSTORE: Liverpool has long been associated with sportswear, and was the home of perhaps the first shop to sell trainers that wasn't a traditional sports-shop—Wade Smith. Where do you think this love for sports gear comes from? Was it an aspirational thing?

Paul:
It's a working-class thing. The clothes you wear become your uniform and part of your cultural identity—the same can be said for music and records, they define you as a person and shape your outlook and attitude. Working class kids have the best records and trainers.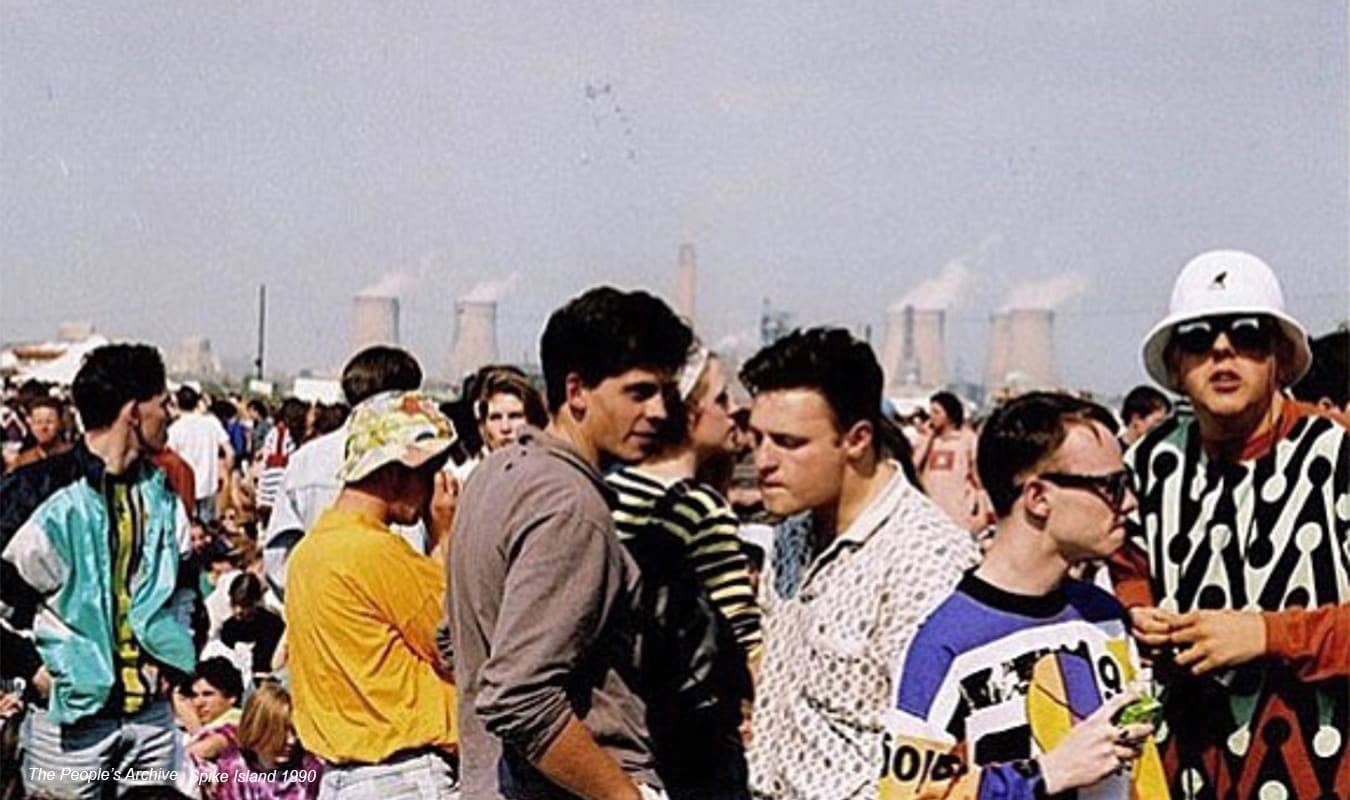 SEVENSTORE: Some of the adidas trainers that became Scouse favourites were pretty niche, and it might seem strange that trainers designed to promote fitness in Germany, like the Trimm Trab, would become synonymous with an industrial city in the North of England. Do you think it was that niche, 'one-upmanship' aspect that added to the appeal for a lot of these things?
Paul:
I'm not sure if it's one-upmanship, I think it's just about being obsessed with a brand, you become a bit of a collector and seek out what you can, for some the rarer the better. Before the internet it was much harder to know what was out there—you had to travel and dig that little bit deeper to find the holy grail, you still do to a certain degree, it's what makes it special.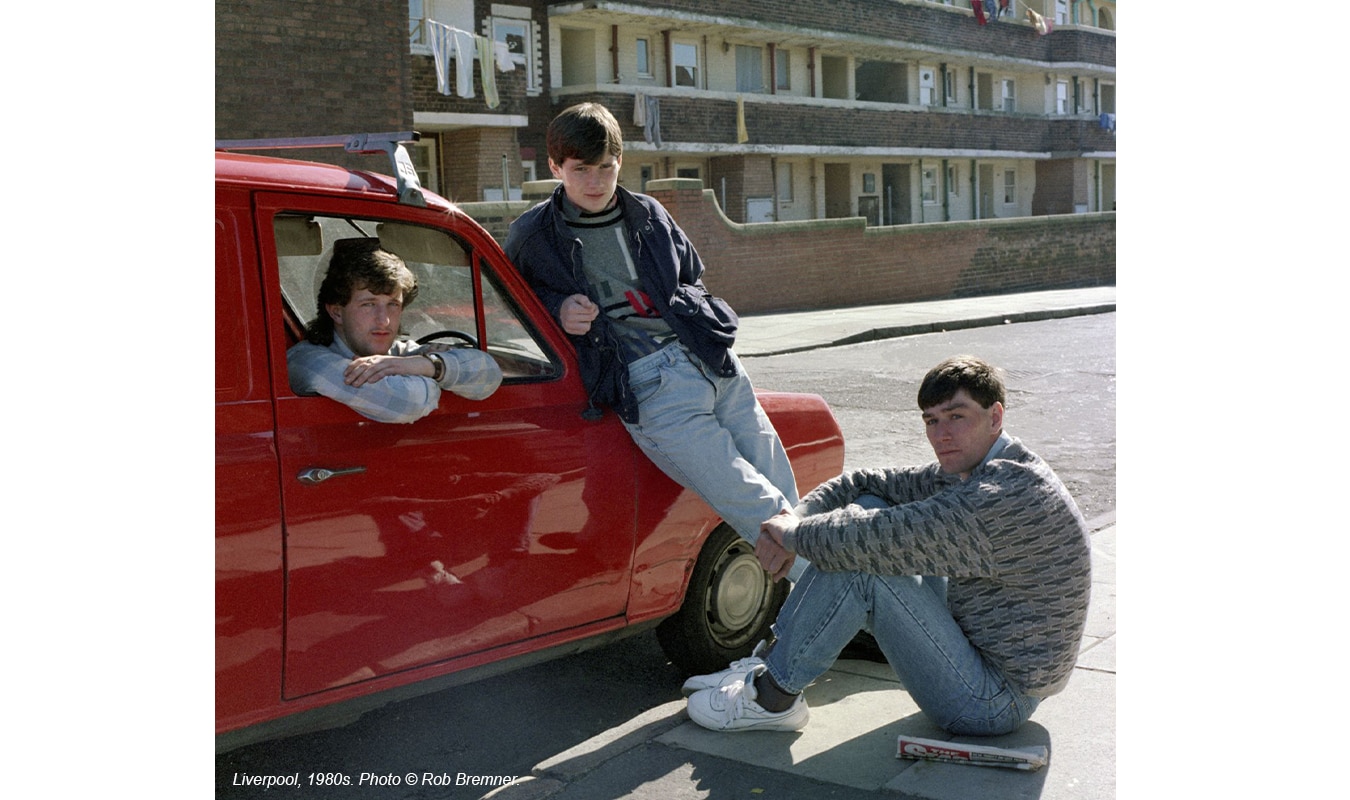 SEVENSTORE: Going back to the archive, are there certain subjects you'd like to see more of? What wasn't documented as much as it maybe should have been?
Paul:
The early warehouse parties around Blackburn, the R&B/jazz scene in London—clubs like The Flamingo and The Scene, underground drinking dens and shebeens in the inner cities, and clubs such as the Twisted Wheel in Manchester with pioneering DJ Roger Eagle who brought big R&B acts over in the early 60s. It would be amazing to unearth an archive containing anything of cultural significance, though again people were just too busy living it and having a good time to realise the importance of what they were part of.
SEVENSTORE: What next for the British Culture Archive? It seems you're always pretty busy?
Paul:
All being well with the current pandemic we'll be continuing our residency at The Refuge in Manchester until the end of the year with some exciting announcements for the next instalment of the exhibition. After The Refuge we'll go on to tour the exhibition around the rest of the UK and Europe. We're also still crowdfunding (
www.crowdfunder.co.uk/thepeoplesarchive
) to help towards our permanent exhibition space which we are looking to establish in the North West towards the end of the year/early 2021.
SEVENSTORE: Sounds good. Cheers for taking the time to talk answer these questions. Have you got any wise words to end this with?
Paul:
Celebrate the ordinary and keep safe.