7 OF THE BEST BAGS FOR YOUR DAILY NEEDS
Fundamental for the development of ease,
bags
have and will always continue to be an essential for each and every individual. Travel, shopping, a night out, or that casual walk – bags are not only convenient for keeping belongings safe, but offer that extra upgrade to your daily outfit.
Having been around since the 16
th
century when clothing had no pockets, bags were a common fixture to hold your belongings. Besides a functional item, bags became a garment accessory in the 20
th
century as they were selected to match clothing or shoes. Going hand-in-hand with one another, bags and clothes progressed through innovative production, materiality and fabrication, in keeping with an ever-changing world of trends to draw in the masses of high-fashion aficionados, outdoor trekkers and streetwear natives alike.
The landscape of the contemporary accessory blurs the lines of gender, driving for a balance between form and function. SEVENSTORE have digested a selection of bags that assert technical fabrication, durability, elevated design and focused engineering to uplift your day-to-day.
HOMME PLISSE ISSEY MIYAKE – SMALL PLEATS BAG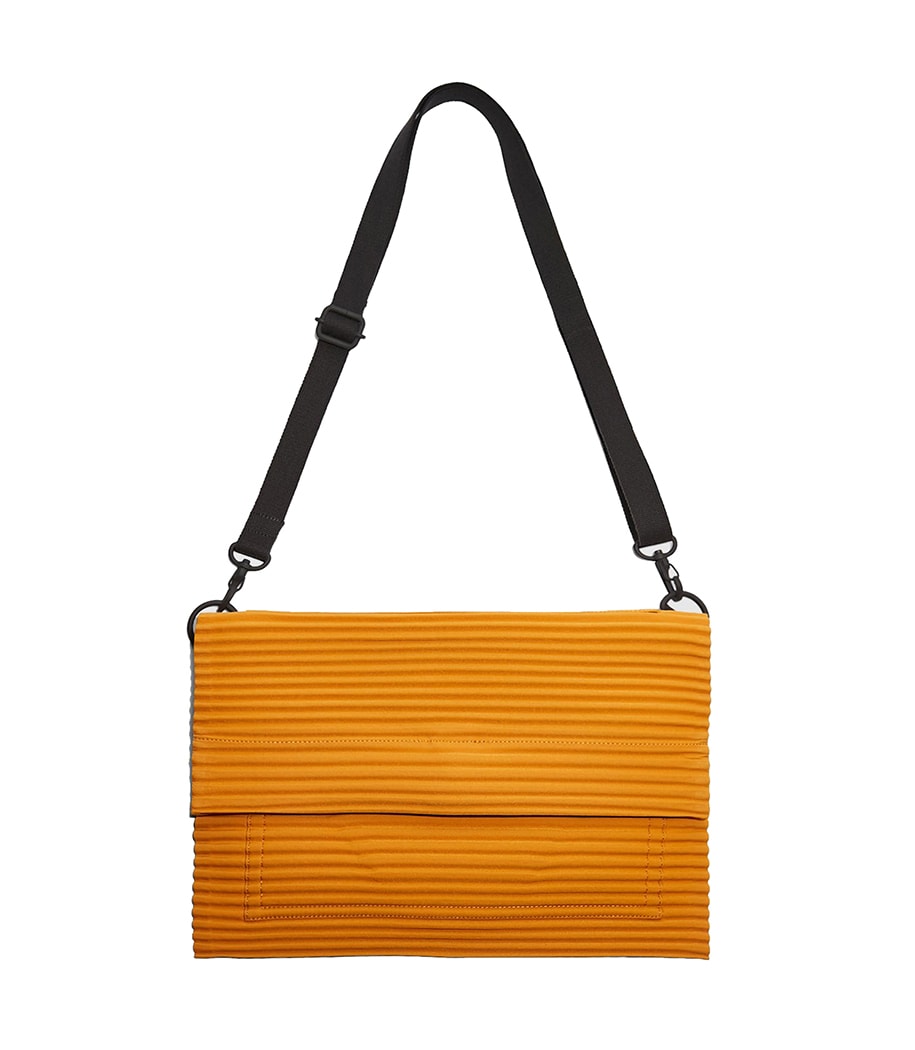 Homme Plisse Issey Miyake builds on interpretations of luxury year-on-year. The Small Pleats Bag is constructed with the iconic pleating technique is a luxury attachment for the high-end outfit. Suited for small essentials like your phone, wallet, passport or tickets to the next show at fashion week.
CRAIG GREEN – FOLD BAG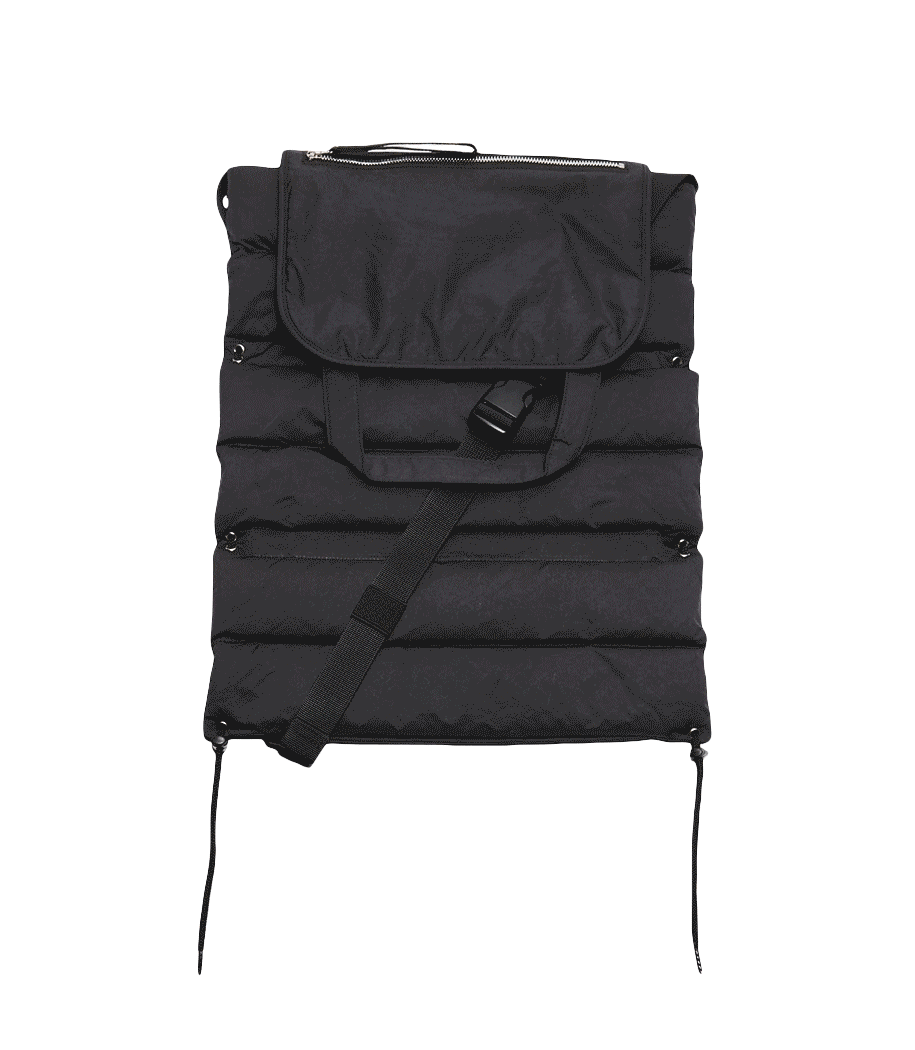 Craig Green
is a leading purveyor of all things utility and function, the Fold Bag is another addition to his innovative offerings. Adjustable and versatile, this bag can be used to accompany your commute to work or for that extra bit of luxury when hauling essentials around.
AND WANDER – SIL SACOCHE NYLON BAG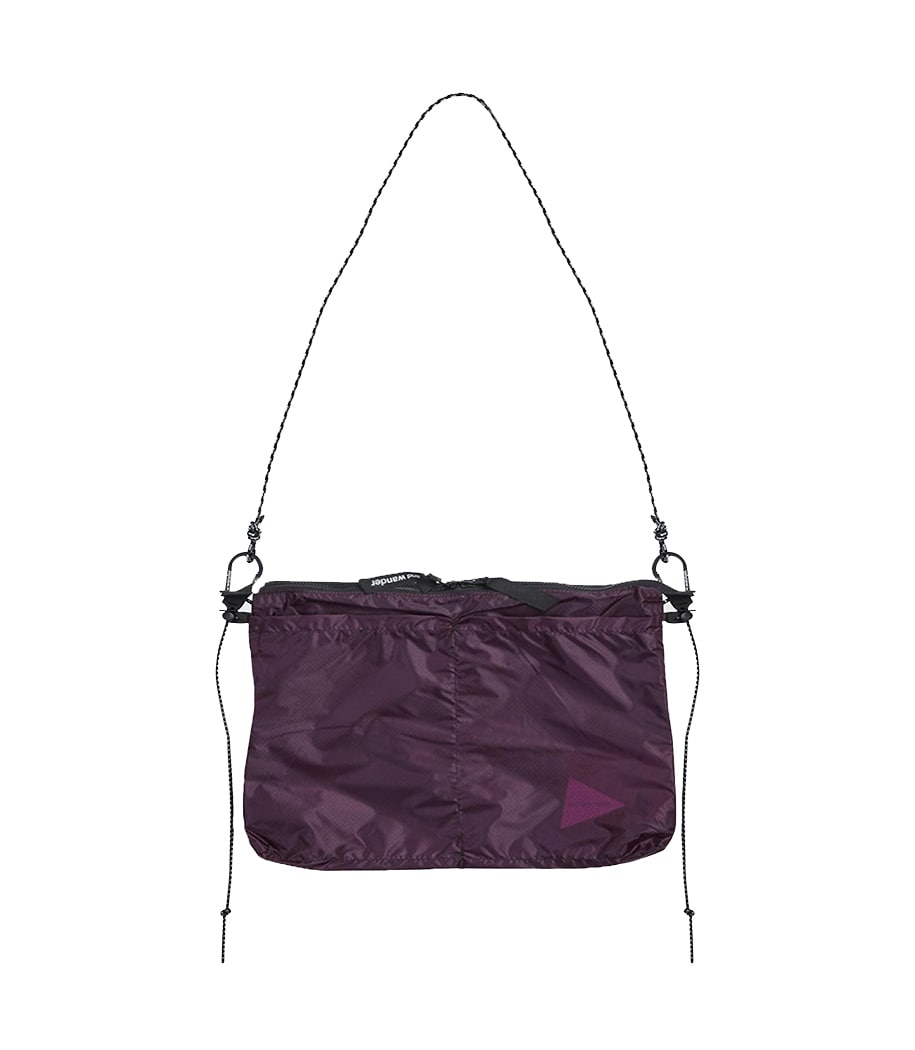 And Wander
sits on the peripheral of fashion and outerwear. The Sil Sacoche Nylon Bag is reinforced with forward-thinking fabrication to hold your wallet and phone, protecting them on your weekend hikes in the peak district.
VISVIM – CORDURA 20XL BACKPACK
Visvim's
Cordura backpack is an efficient essential to add to your luggage. Catered for all environments, the 20XL Backpack takes a hold of your heaviest accessories, protecting them all in one place. A comforting classic suitable for your laptop or a long days walk in the wilderness.
COMME DES GARÇONS SHIRT – FUTURA ALL OVER PRINT TOTE BAG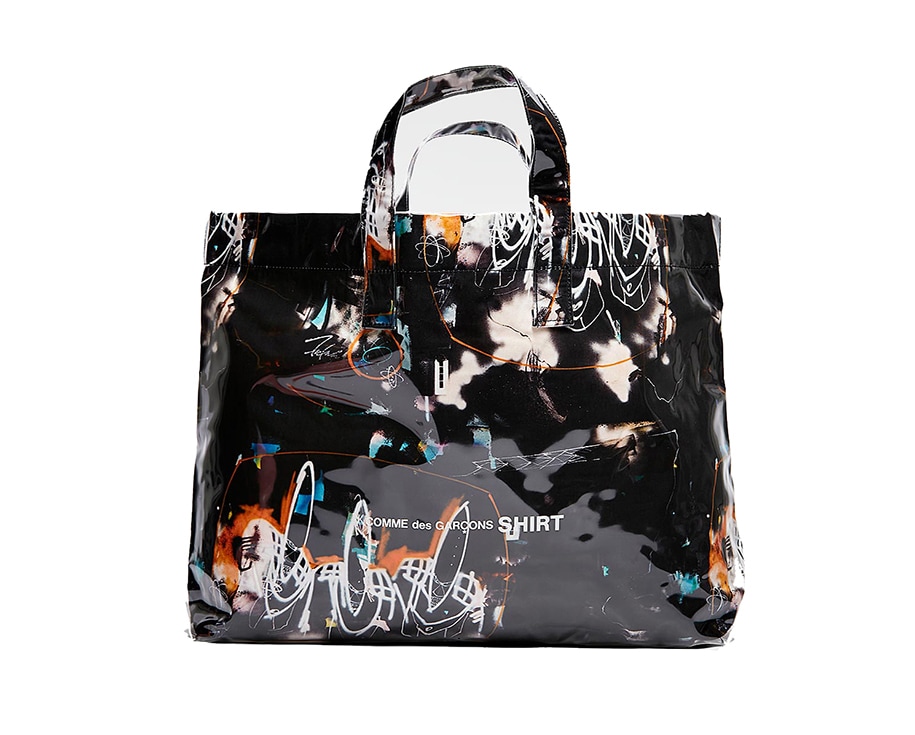 The
Comme des Garçons
SHIRT Futura
All Over Tote Bag
is a timely reminder of CDG's ability to upscale and refine a staple accessory. Dressed in bold colour graphics, this artwork emblazoned tote bag would be the fitting fixture for a Sunday trip to the gallery.
OFF-WHITE C/O VIRGIL ABLOH – LOGO NYLON CROSSBODY BAG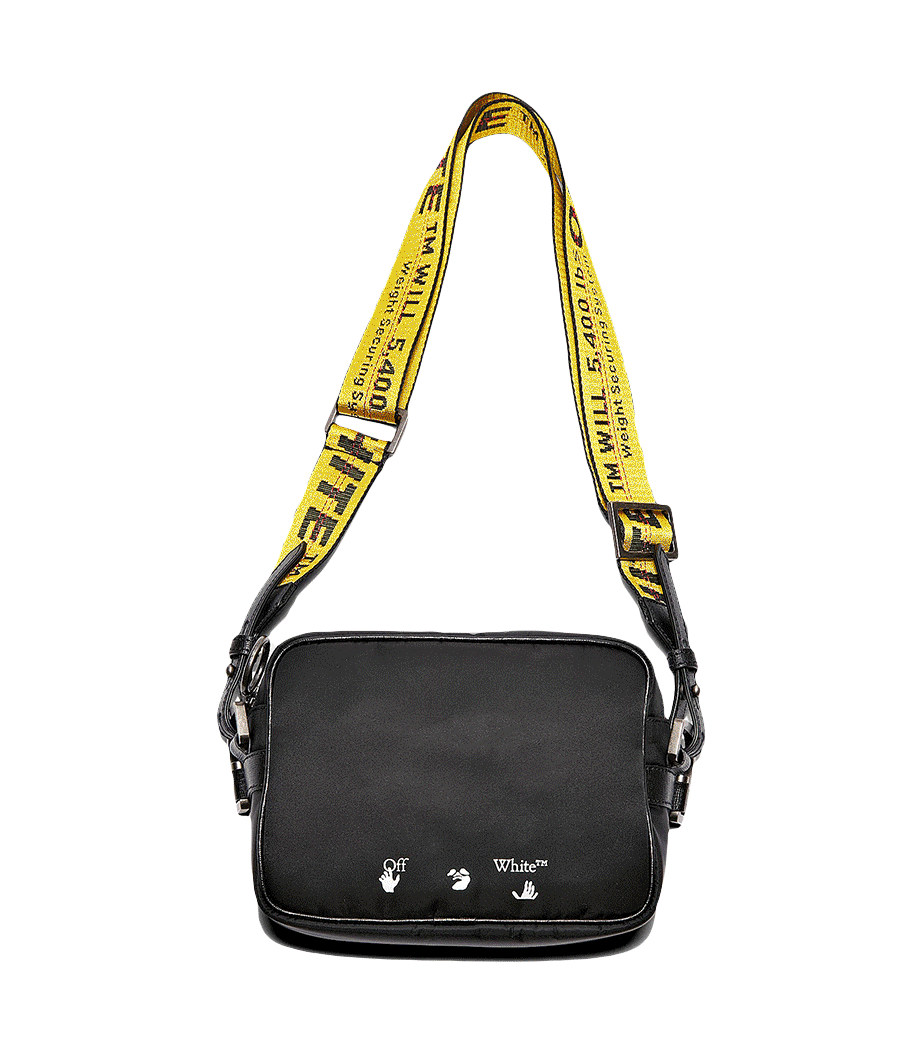 Virgil Abloh's Off-White occupy a heavy dosage of branding with their
Logo Nylon Crossbody bag
. A statement piece of streetwear luxury, ideal for roaming the streets for your favourite shops.
C.P. COMPANY – CHROME LENS WAIST BAG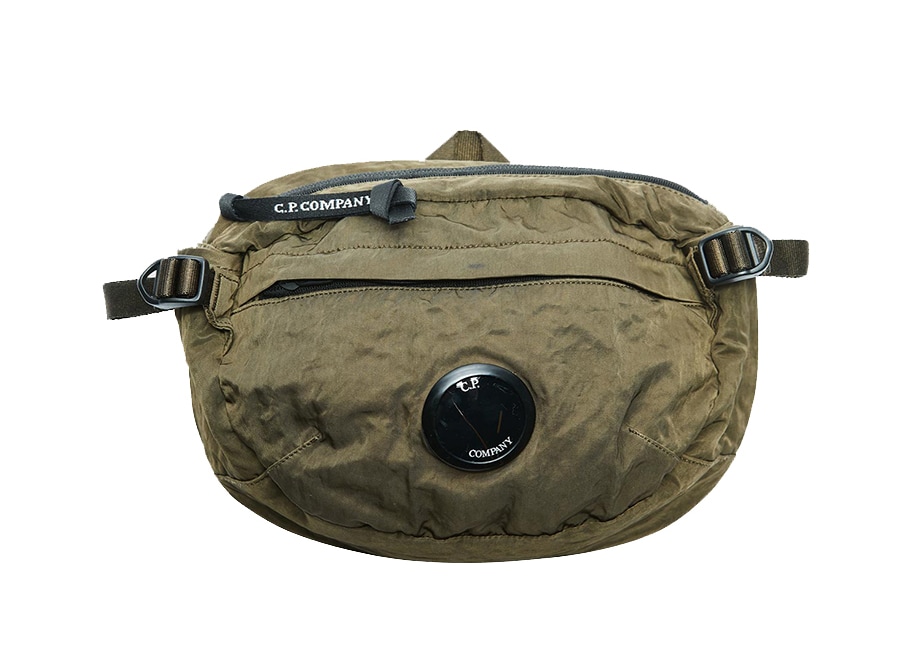 The
C.P. Company
Chrome Lens Waist Bag is born on the grounds of form and function. Crafted with durability in mind, this lens-adorned accessory can hold all your small needed goods for that socially distanced pint in the pub.