WHAT WE'RE LISTENING TO: A.P.C. JEAN TOUITOU PLAYLIST VOL. 2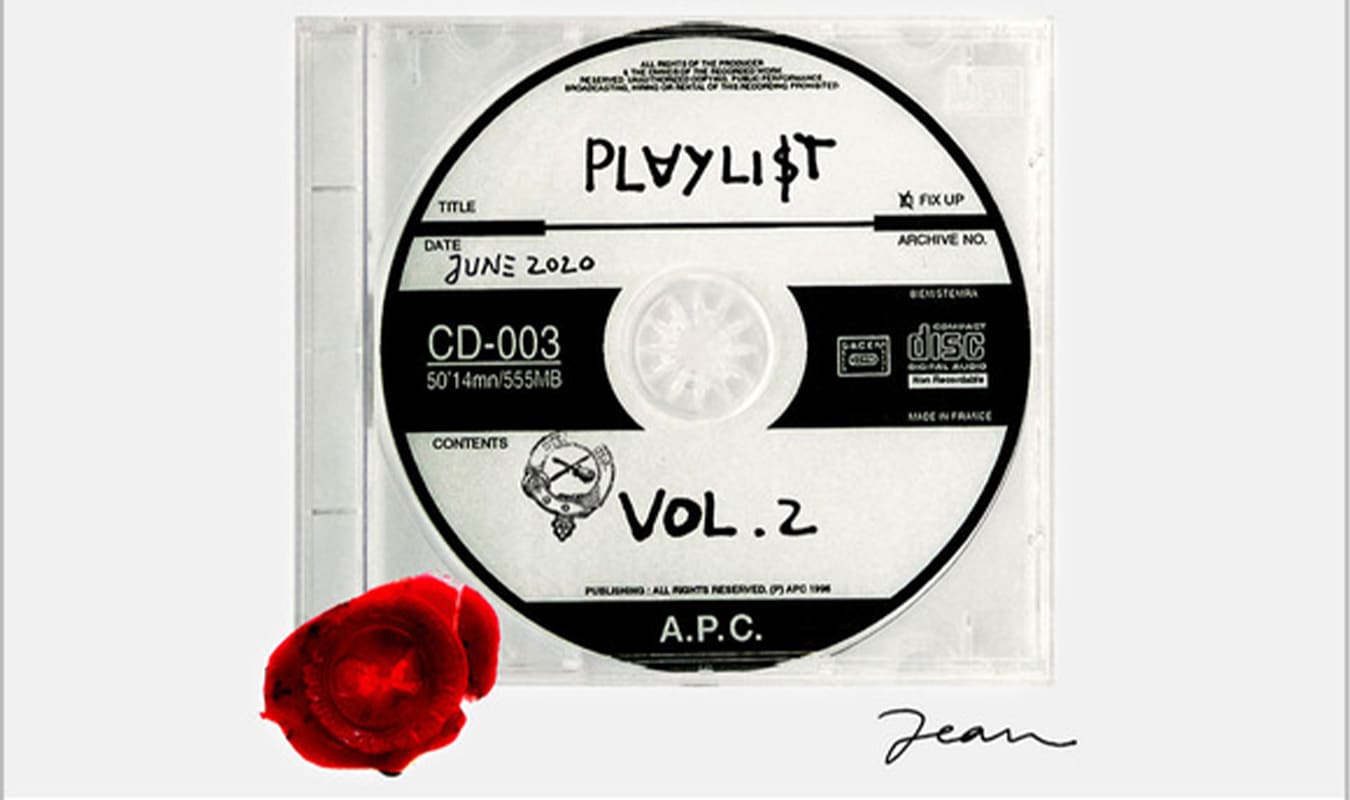 SEVENSTORE taps into the brains of the industry with an insight into what we're listening to. A feature of specially selected playlists, radio shows and podcasts from the world of fashion divulging in their tastes, opinions and musical endeavours.
The next instalment comes from Jean Touitou, founder and the creative behind Parisian brand,
A.P.C.
A brand built on simple, minimalistic designs, it is clear through collaborations that Jean Touitou has a strong love for music and he even attempted to set up his own record label before A.P.C. evolved, so this playlist is a fitting union between music and fashion.
The second edition of the playlist is a testament to Jean Touitou's diverse taste and uncompromising efforts to combine different facets of an industry into one spectrum. His unconventional yet successful collaborations within A.P.C. are shadowed in this playlist through the likes of Kraftwerk and The Stooges to create an eclectic blend of Jean's progressive tastes.
Listen to the
A.P.C.
Jean Touitou Playlist Vol. 2 below: