UNDERCOVER: REBIRTHING KUBRICK'S CULT FILMS THROUGH STREETWEAR
There are many parallels that can be drawn between cult film classics and the existing hype landscape. For one, both attract a particularly subversive audience. An audience who strive to be different and live to stand out from mainstream society.
The terms "Hype Fashion" or "Hypebeast" can easily be defined as a modern day subculture, made up of people who are always after the next big, exclusive item in streetwear and sneakers. On the other hand, cult cinema falls into a sort of undefinable category. Cult films can stretch from being a high production blockbuster or a low cost and independently made film. Unlike Sci-fi or Chick Flicks, they can't be classified to a single genre. They often break taboos and challenge tradition alist views. But what makes cult films, is the cult following. "Cult"- it says it in the name. In the 70s, when cult films where produced in abundance, it was the devoted cult cinema community that decided which would be a cult classic or not.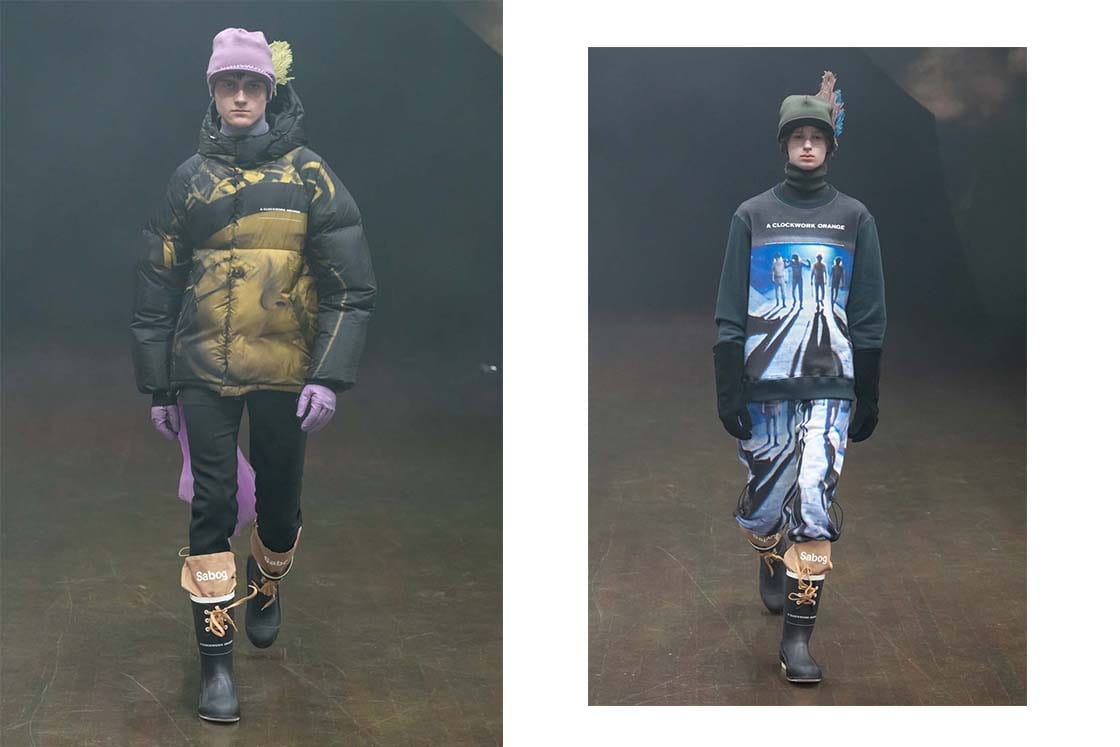 Last year the streetwear scene saw cult cinema sampled heavily across garments. Supreme debuted clothing inspired by the 1989 film, The Killer. And, Raf Simons referenced Christiane F's German cult classic, Wir Kinder vom Bahnhof Zoo, in his capsule collection. Across both, digitally printed images of iconic scenes were splattered across the usual suspects of streetwear- hoodies, t-shirts and utility trousers. The same imagery that was once shocking and thrilling to audiences, has become simply a fun and edgy graphic. Thanks to cinematic desensitization and a fair progression in societal taboos, the meaning behind films have become less relevant. So, it raises the question - why has cult cinema been adopted and loved by a scene made up of people who weren't even alive during the height of cult film production?

In the hype community, what's cool, are the things people don't know about. The collaborations, the new designers, the secret drops. So, presenting the incredible world of cult film to a highly receptive audience of cool-chasers, seems like the most perfect reintroduction for the slightly buried cult culture.
Japanese streetwear brand, Undercover has set the standard for the ultimate display of cult film classics in fashion. While other influences of music make an appearance on Undercover's Instagram and a particularly inspired SS17 Jazz collection, it's cinematography which plays a big part for Undercover founder, Jun Takahashi. Since the inception of the brand, Takahashi has designed with a "fictional style" in mindsomething animated and conceptual. This fictional style that Undercover encapsulates lays a footing for great art to be rebirthed through clothing.

Last season saw SEVENSTORE stock Takahashi's interpretation of Kubrick's cult classic, The Warriors. Undercover presented a reinvisioned look of the 8 gangs presented in the film. From outfits to the renamed gangs, the collection offered an insight into how these gangs would exist in today's world. A new punk group, renamed Vlads, and an incredibly up to date Bootleg Truth gang, influenced by a tribal mixture of modern culture, both featured in the collective.Kubrick plays a big importance at Undercover. As a proclaimed auteur of cinema, his chilling, dystopian films have made for iconic imagery that has stood the test of time. And, Takahashi has paid the greatest homage to Kubrick's films- giving a new audience the chance to experience and learn about great cinematography. From the women's sublime Susparia inspired collection to The Shining's darkly feminine 50s style, the collections channel the same energy but in completely tantalising fashion form.
Kubrick's film adaptation of 'A Clockwork Orange' haunted the Undercover runway earlier this year for F/W 20. Taking Alex DeLarge's high society mocking 'Droog' style to the upmost, the show kicked off with models gliding across the runway in a striking selection of bowler hats and canes, and the new addition of masquerade masks. Heavy capes, thick knits and layers upon layers of clothing added to the intrigue of the sinisterly made up models.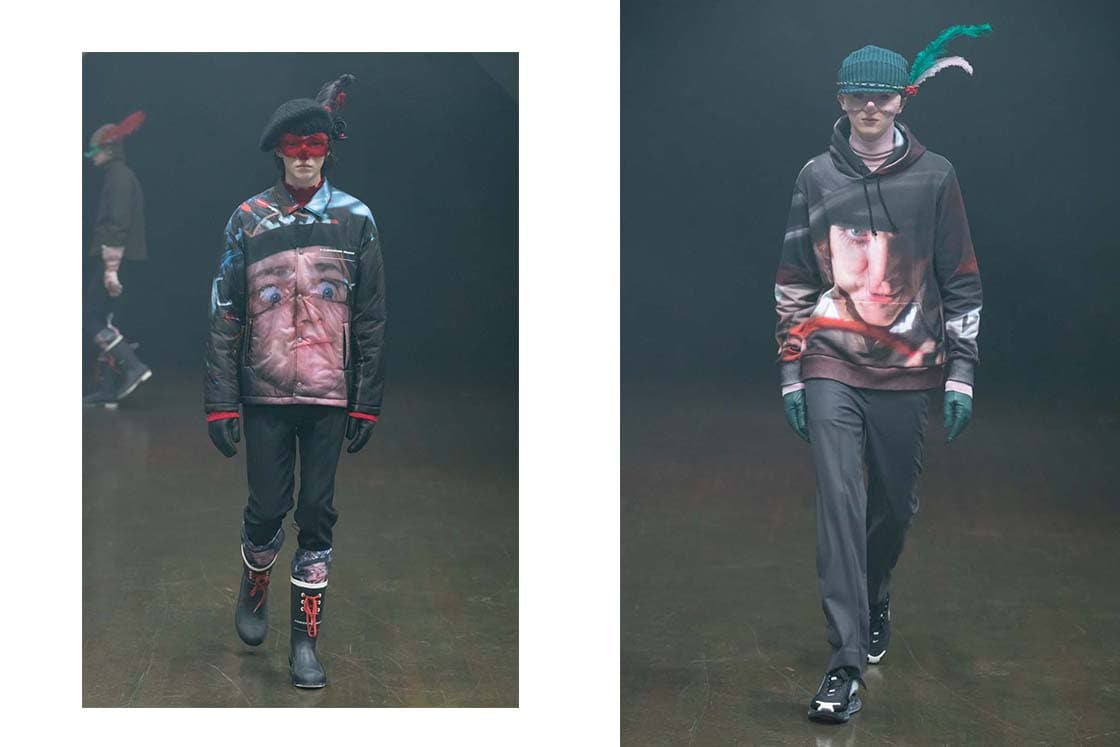 Images from: HYPEBEAST

From theatrical costume, to more familiar street worthy clothing tailored to the hype fans- a mix of coach jackets and t-shirts. Upon them, snapshots from the sinister and surrealist DeLarge's famous clasped eye and, his piercing portrait with one fake eyelash makes an appearance in the collection. Bringing the same discomfort and chilling emotion that came from the film, the cult classic will now grace the streets of world thanks to Undercover and a daring hype community.

Coming soon to SEVENSTORE. Shop other Undercover here.