Purple Sole: City Of Liverpool FC and the social fabric of Merseyside football
One-night panel discussion and archive exhibition.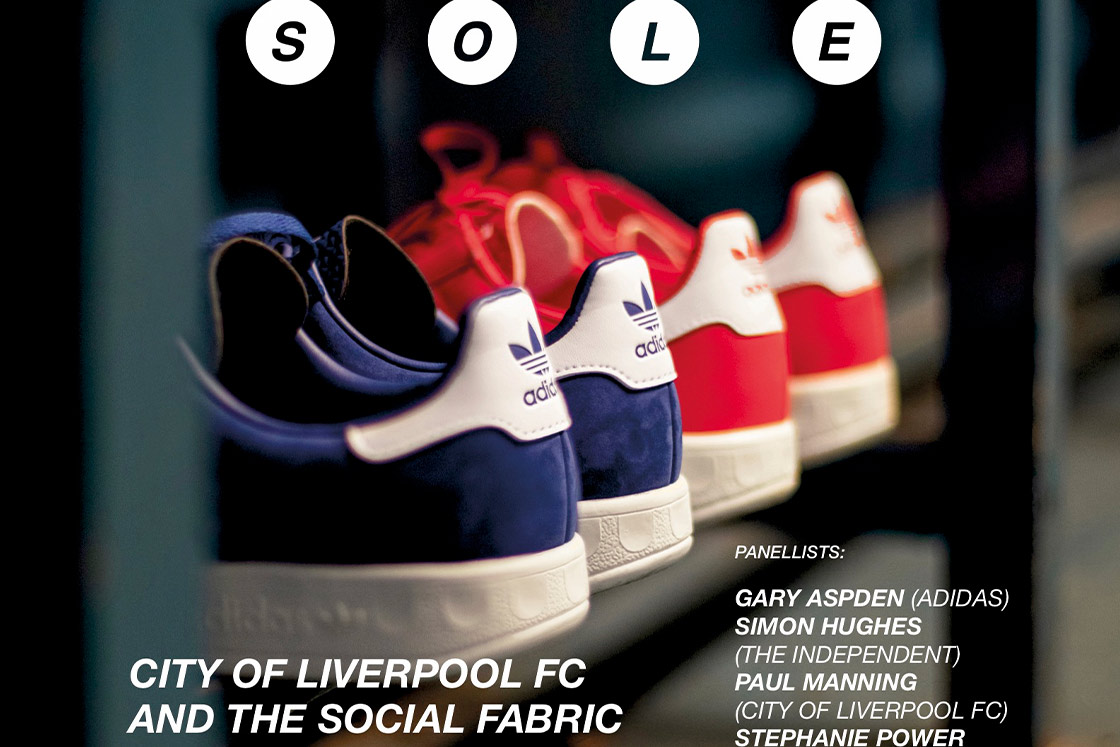 Join SEVENSTORE and adidas Originals for a one-off evening celebrating the launch of the brand new adidas Trimm-Trab Rivalries pack – the iconic terrace and away day shoe. Ahead of the opening of our new store in the Baltic Triangle in May, the event will take place at Smithdown Social, featuring an archive exhibition and Q&A exploring the social impact of grassroots football in the city.
The Trimm-Trab Rivalries pack launch presents an opportunity to explore and dissect the unique role that football culture plays in Liverpool. Throughout the city's history football has been a constant presence; a lens through which we can examine challenges, successes and the day-to-day realities of Merseyside's social climate. The launch of the Rivalries pack will be supported through a panel Q&A featuring influential members of Liverpool's grass roots football institutions, journalists and adidas collectors.
Panellists will include Paul Manning (chairman of City Of Liverpool FC), Simon Hughes (The Independent, written extensively about football's unique role in the social fabric of the city), Gary Aspden (adidas brand expert and consultant) and Stephanie Power (BBC Radio 4).
The latest Trimm-Trab pack will mark adidas' acknowledgement of its influence on the city's football politics and fashion, with the panel Q&A aiming to underline the extensive social impact football has had on Liverpool, and how adidas collections have evolved in toe with social developments throughout the city.
The archive collection will be curated by Laces Out! and Transalpino.
The event takes place at Smithdown Road Social Club, Liverpool, 7-11pm, 12/04/19.
IF YOU WISH TO ATTEND, SIGN UP
HERE