TOKYO DESIGN STUDIO NEW BALANCE: A GLOBAL CREATIVE CULTURE
New Balance
are a brand on rapid ascendency: much-loved for their essential sneaker rotation supplying everyone from your casual grandad, olympic athletes, and streetwear natives looking for their next collaborative fascination. From the idyllic surroundings of the Flimby factory in England to the streets of the USA, via the mysterious site of Tokyo Design Studio's 'T-House', the Boston-based outfit have become a cultural obsession on a worldwide scale.
Marrying connections with global measure has allowed
New Balance
to shed their skin from past eras. This longstanding relationship across continents has put the brand at the forefront of relevant marketplaces, consumers, and trends to place themselves at the very helm of footwear, from Boston to Tokyo. A product of such process is Tokyo Design Studio. Established in 2012, Tokyo Design Studio (TDS) began developing items for global release in late 2014, four years later TDS launched Tokyo Design Studio New Balance in autumn 2018, where utilising unique specifications and branding of existing New Balance product gave people something to sit up and take note, before it would really start making moves.
Although situated in the hub of Tokyo's Nihonbashi Hamacho area, Tokyo Design Studio
New Balance
is regarded as a worldwide affair. Comprising of members from the Japanese and USA design teams – Shugo Moritani, Design Manager of Tokyo Design Studio and T-House, and James Lee, Senior Footwear Designer for Energy Lifestyle offered SEVENSTORE an insight into the workings of Tokyo Design Studio, the global connection of New Balance and the platform in which the inventive
Niobium Concept 2
was built on.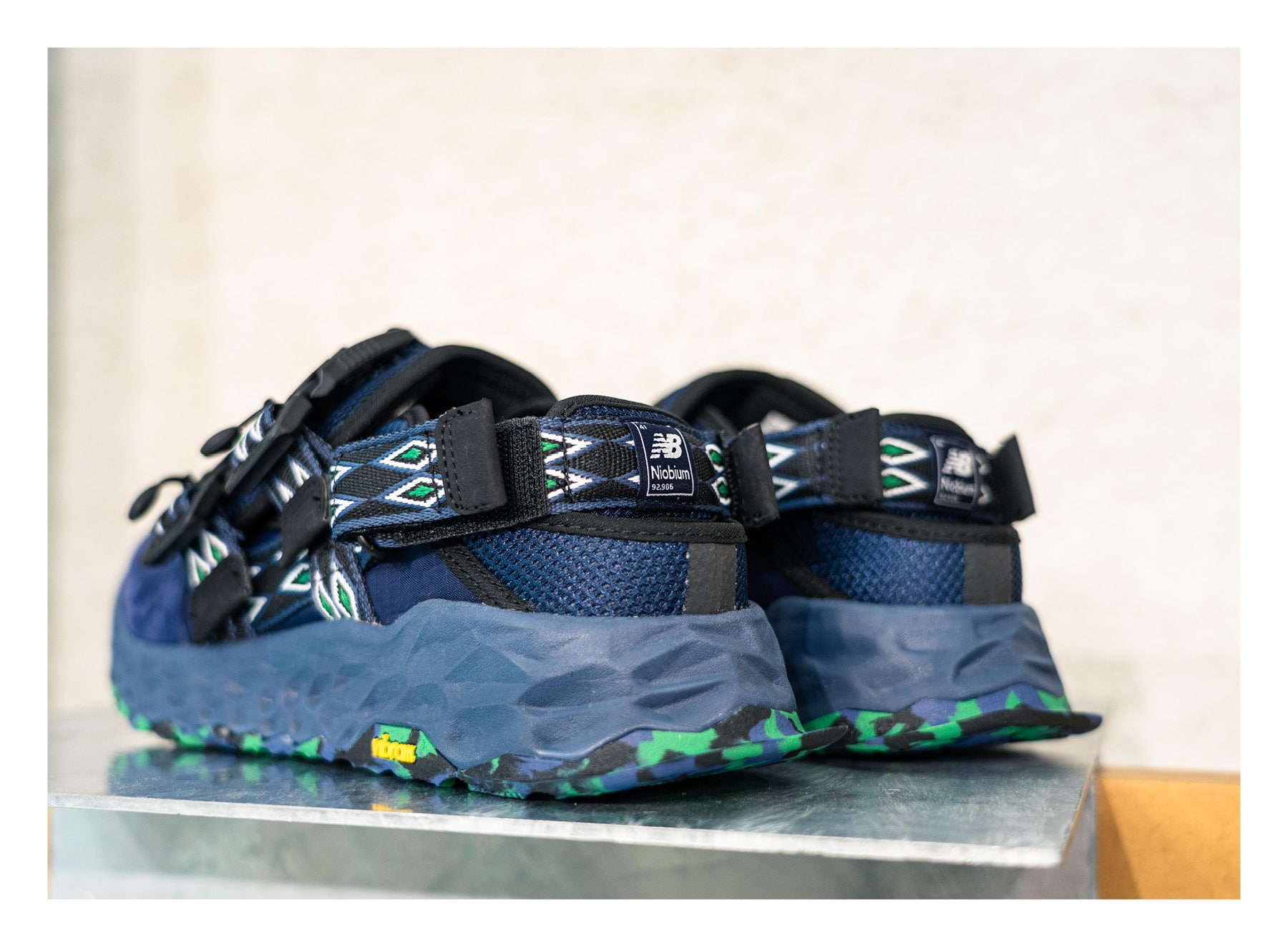 Managing projects and the creatives housed in the team of Tokyo Design Studio, Designer Manager, Shugo Moritani's overview is clear and concise, "Through Japan's unique sensibility and skilful craftsmanship, and the pursuit of truth and quality, the studio develops products that drive design and innovation forward." A fitting notion, direct from the horse's mouth. This rings true in their ability to push through barriers of classic American design, offering the likes of previously released, highly sought-after renditions of New Balance's
RC_1300
and 574, not to forget a hefty collection of collaborative journeys with fellow Japanese brands;
Snow Peak
, Auralee and Nanamica. With that in mind, there is a dedication to Japanese design and the brands it has exported. But the uniqueness paves way with traditional skills, processes and materials used for a modern perspective on
New Balance.
Collaboration is not only a present feature with other brands and creatives, but also inherently internal at Tokyo Design Studio. "Tokyo Design Studio is purely built with global members, different perspectives and backgrounds. I think that makes TDS special and unique, with respecting each other, we have an open creative culture to exchange and share ideas, even at different locations," says Shugo, who is based at 'T-House' in Tokyo, whereas James Lee who supports concept creation at Tokyo Design Studio is based in Boston. Giving that they are both situated on opposite ends of the globe, there is always going to be drawbacks, especially throughout the pandemic. However, it also lures huge positives that may not be so clear until you delve a little deeper. A rich sense of purpose and design from each of Tokyo Design Studio's teams have fulfilled both, the US and Japan into one entity. A notion that gives Tokyo Design Studio New Balance its distinct narrative and nature.
The latest incarnation from this cross-cultural crossover is the
Niobium Concept 2
. A blend of fashion and the outdoors, this progressive hybrid of sneaker-sandal-mule captures trail-like design with high-end material innovation. Taking Japan's newest weekend hobby to the US.
Encapsulating the inner sanctum of collaboration, this silhouette is a project aimed to bring the American and Japanese markets closer. "It was initially spearheaded by Japanese influence, but ultimately, it's a combination of both. I had the fortunate opportunity to be based out of Tokyo during the ideation of Niobium Concept 1 and the beginning stages of Niobium Concept 2, so being immersed in Japanese culture and marketplace at the time really helped shape my approach to these projects. While it's not uncommon to see people wearing trail sandals and slip ons in Tokyo, it's not really a big thing in the US. The idea was to try to bridge that gap with this silhouette", James explains. His intentions fit those of the TDS New Balance realm, bringing cultures together, when they may seem worlds apart. With such confluence, a favourite among the team was used - "a lot of us were already wearing the Hierrov5, so we were personally fans of the shoe." A US Made trail-like runner with foam-like comfort was a centrepiece for reinforcing that gap which James alludes to.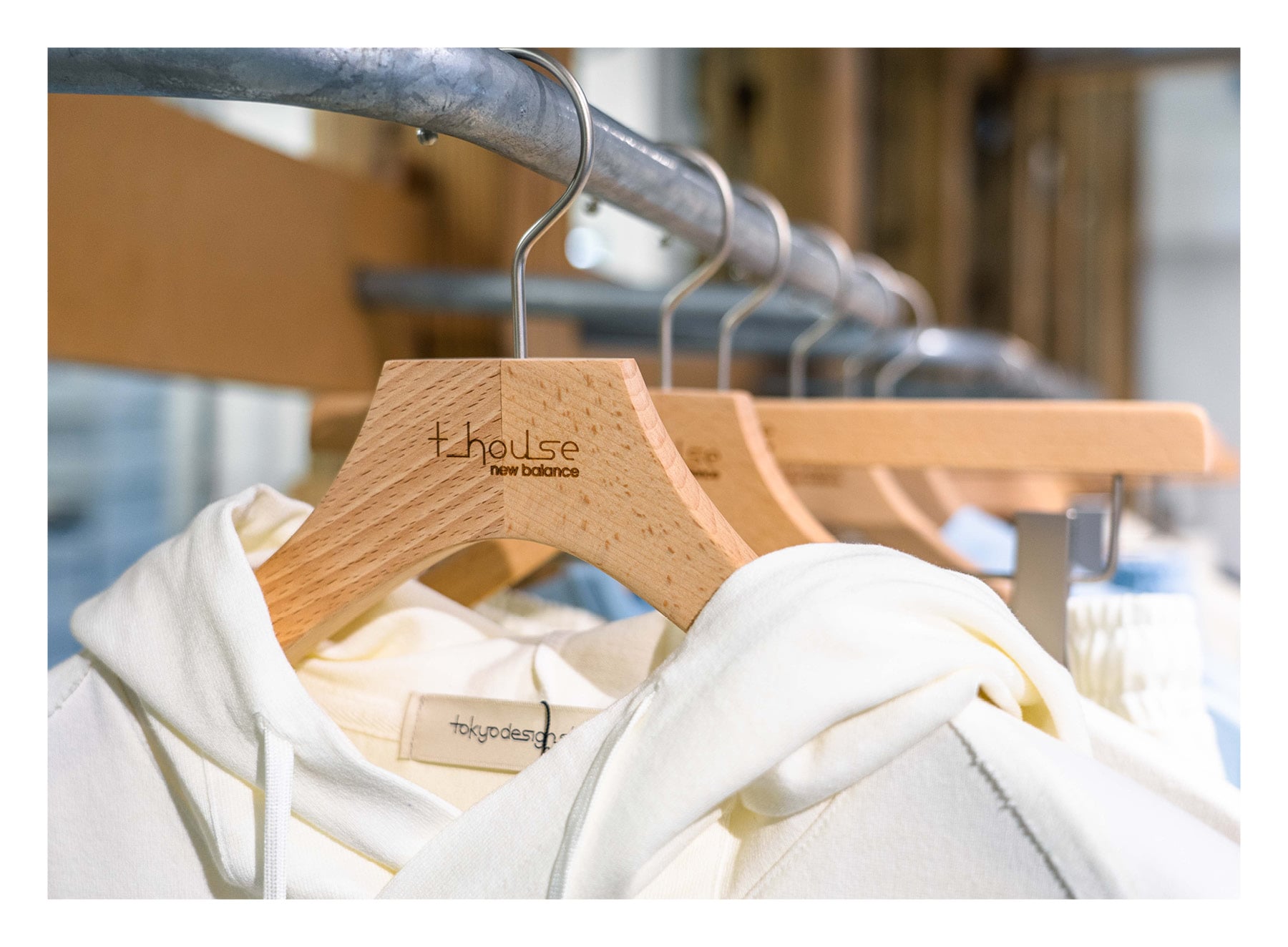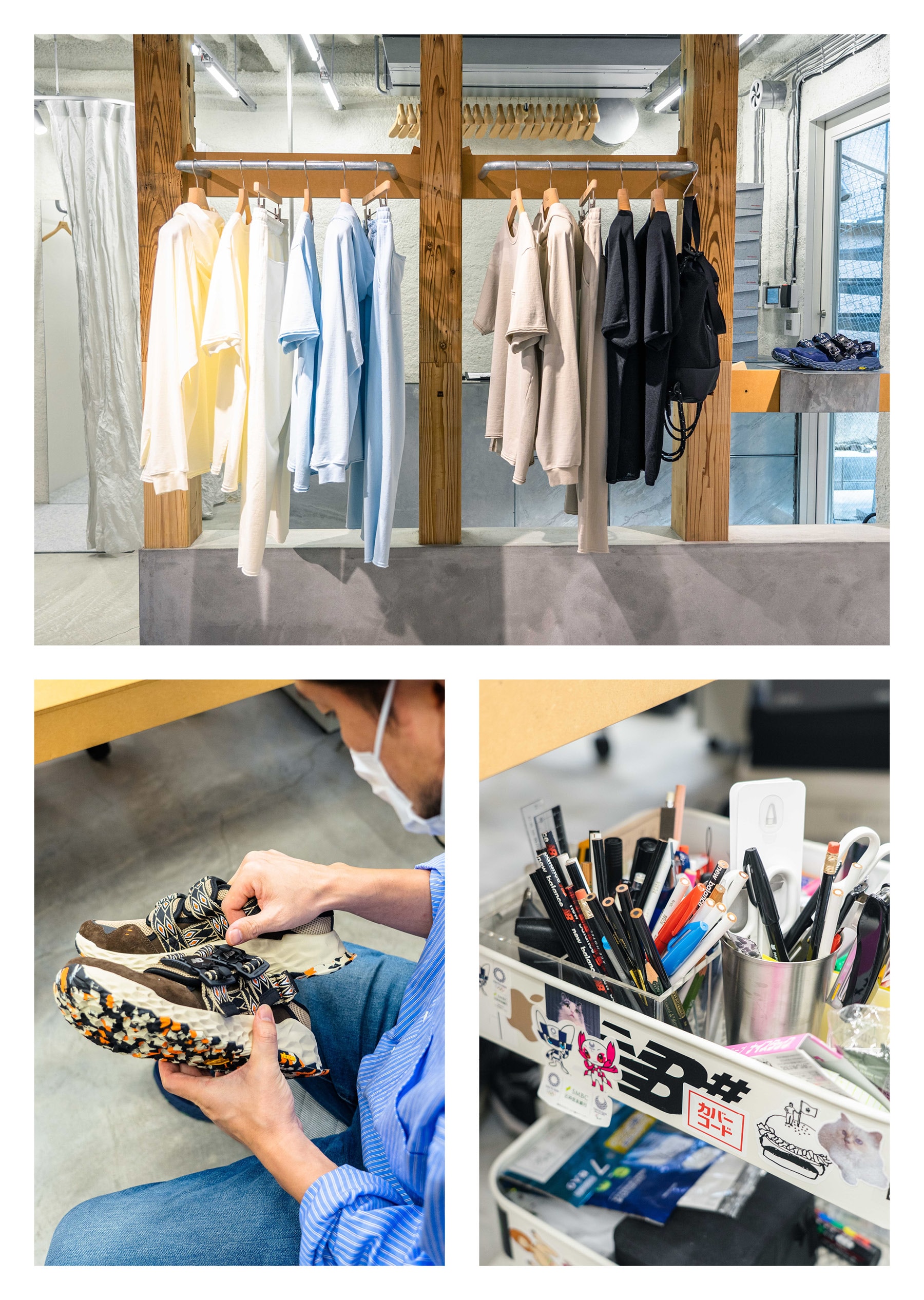 New Balance is inherently a sportswear brand. Technical know-how and sporting merit lays within their foundations. The changing course of outdoor fashion and their adaptation into these markets have paved great significance. As the Niobium Concept was there, Tokyo Design Studio enlisted the help and collaborative rights of Japan's outdoor lifestyle curators, Snow Peak, to give them a sense of this deviation into the outdoor landscape. "Collaboration brought us significant growth, learnings, inspirations, and I think it is very important to imagine products and values that can never be done alone and to share them with our customers," recalls Shugo. Allowing the design frames of Tokyo Design Studio New Balance to not be shifted, but to be enhanced in a way to fall gracefully into both fashion and the outdoors. Talking on design, James adds, "I didn't feel like we had to switch our process, instead Snow Peak's expertise in outdoor function, innovation, and craftsmanship really helped us to elevate our product to the next level" – this allowed for the next step, and the next
Niobium Concept 2.
The hybridity of the Niobium Concept 2 caters to two worlds: outdoor and fashion, arriving from the stimulation and design of two houses under one roof, Boston and Tokyo. What is apparent is that the shift in trends has played into the hands of Tokyo Design Studio's vision, as Shugo concludes, "Fashion, sports and outdoor hybrids seem to be an established trend in Tokyo. People in Tokyo always enjoy styling." The conception of the Niobium silhouette was about forging people's tastes of the modern day into their everyday life with emphasis on Japanese styling cues and function. Backing this idea of uprising outdoor design, James finishes on Shugo's point, "I do think this crossover is becoming more normalised in general. Fashion, sports, and outdoors all borrow inspiration from each other. Sports and outdoors are both rooted in functionality, and I don't think functionality really goes away."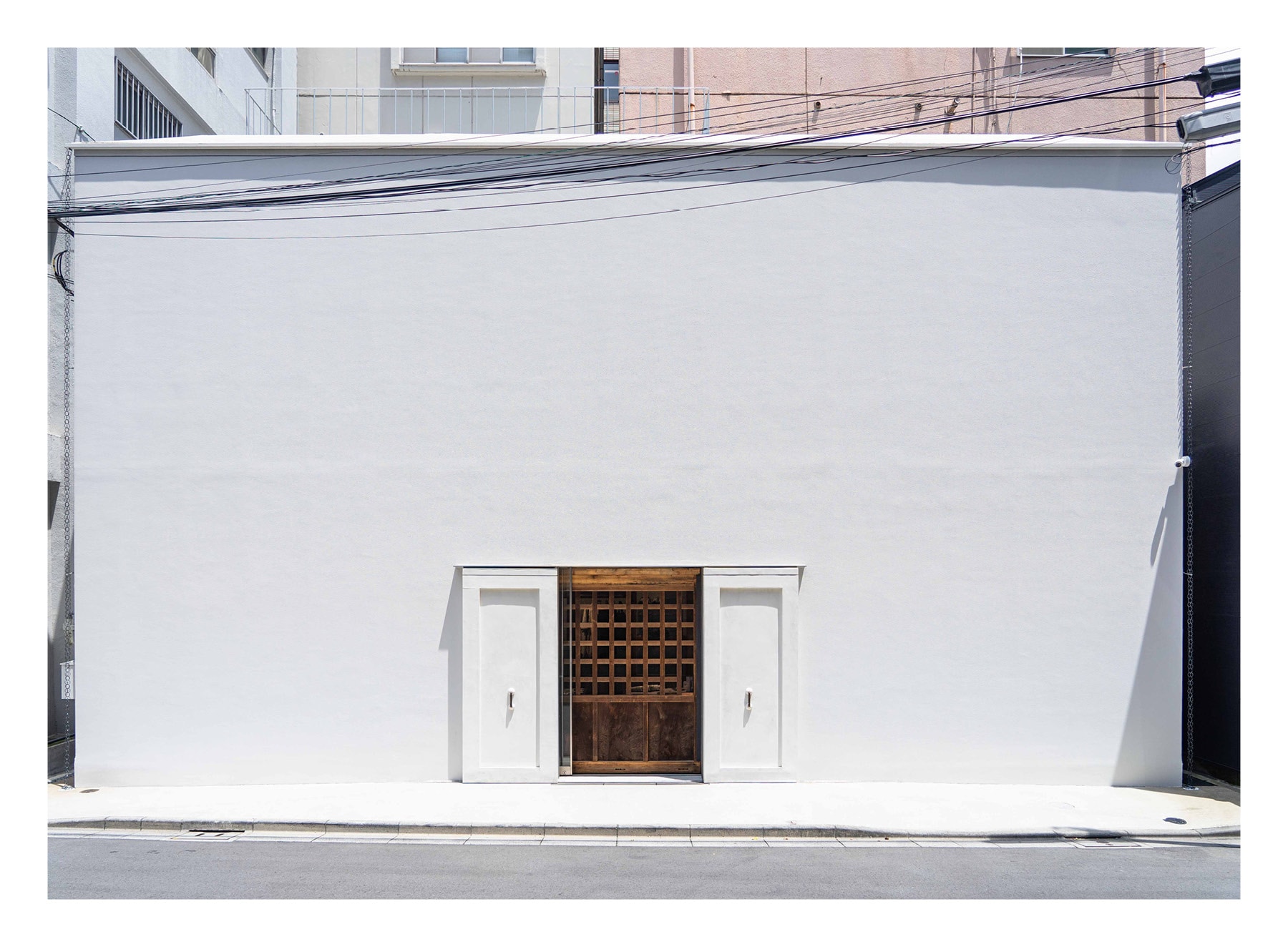 This vision of blurring the lines between fashion, sports and the outdoors is becoming more present in the day-to-day and Tokyo Design Studio have catered into this with the Niobium. But what stands out is the collaborative conversation that makes such ideas come to fruition, cater to specific styles and bring together opposite sides of the globe. Tokyo Design Studio New Balance is not specific to one city and one genre, but provides to all through a global creative culture.
The
Tokyo Design Studio New Balance Niobium Concept 2
is available to register to purchase on
SEVENSTORE Launches
now.
Special thanks to Shugo Moritani and James Lee.
Imagery:
Sabukaru