THE CYCLICAL NATURE OF MKI MIYUKI ZOKU
Let's stroll back to the streets of summer 1964. A prosperous chapter in the history of Japanese fashion where foundations positioned themselves towards a shift in the country's fashion trends.
One destination where all of this took place was Ginza. A popular upscale shopping neighbourhood situated in Tokyo, it became the breeding ground of fashion for that era. 1964 was particularly vital, a year when American style hit the shores of Japan, flooding the streets of Tokyo with hints of Ivy nuance. Chinos, blazers, button down shirts and penny loafers started to make appearances in the wardrobes of Ginza's fashion inhabitants, while inspiration derived from American cues, film stars and classic rock 'n' roll heroes, striking the words "American Dream" in every sense.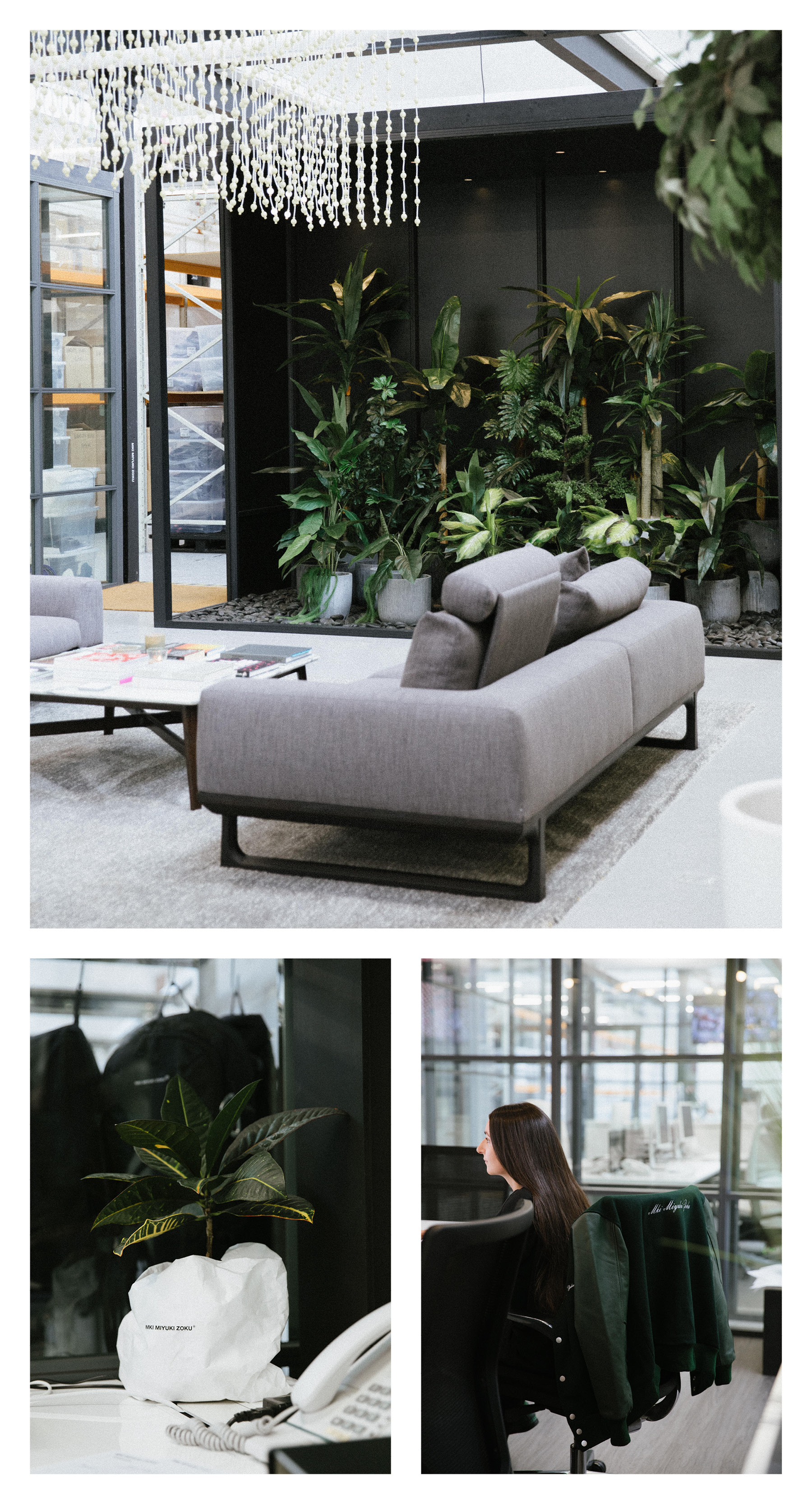 Adorned in a facade of American grace, youths would loiter around their favourite stores on Miyuki Street. This was later termed the Miyuki Zoku ("Zoku" meaning subculture or social group). A phenomenon in Japan in the 60's, fast-forward 50 years and the moniker has been adopted by independent Leeds based brand,
MKI Miyuki Zoku
. With over a decade of experience, MKI have embraced the core spirit of the Miyuki Zoku of 1964, creating a brand that offers quality, designer-led garments that are accessible in both, affordability and wearability.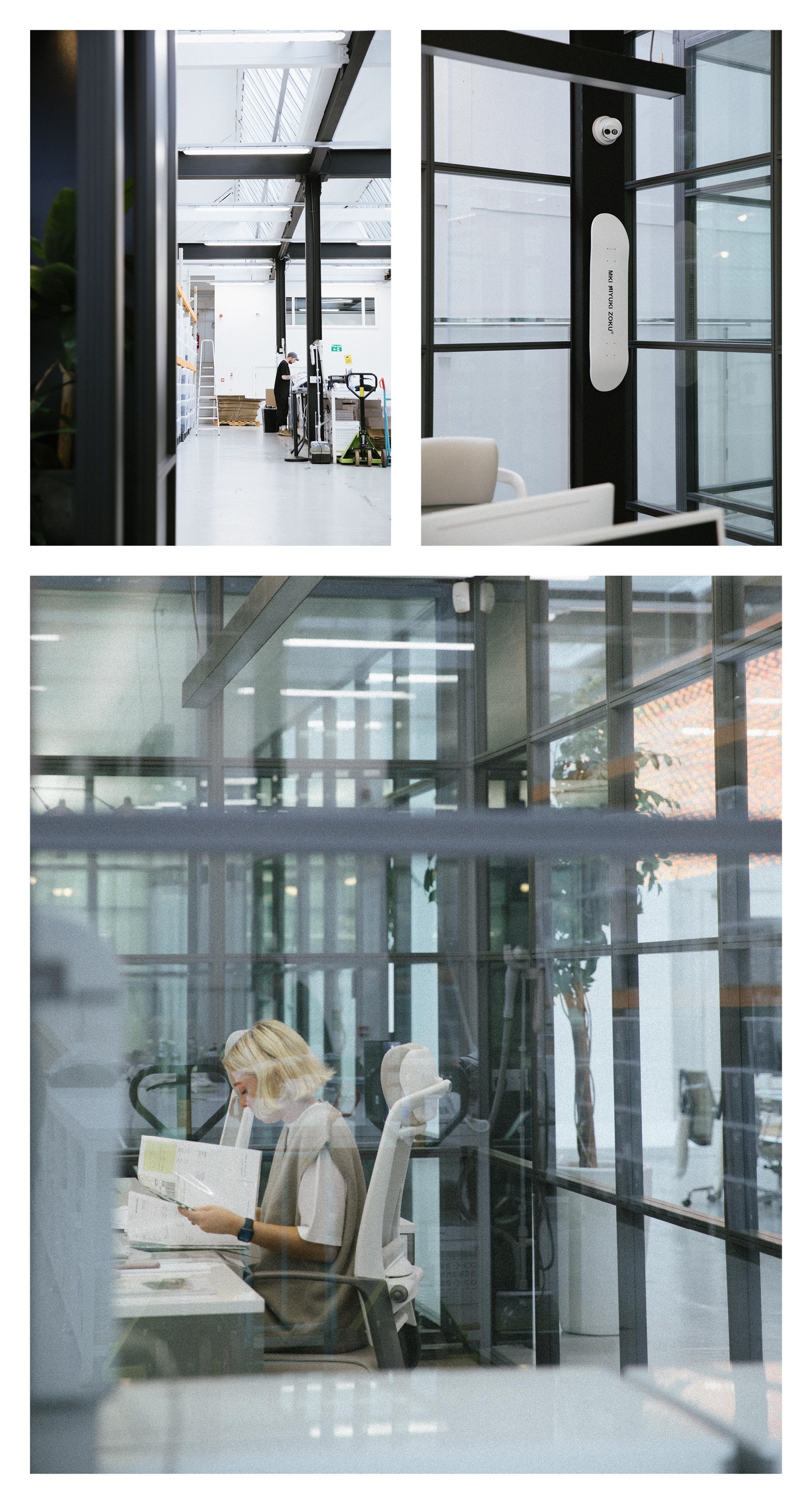 Leading the brand into existence in the North of England is MKI's Founder, Vik Tailor. Vik oversees all areas of the company, from design and implementation to communications and logistics. Although his first fashion venture, Vik's experience of fashion came from those closest to him, "I come from quite a design orientated family. Both generations above me were and are in the creative industries, so it was always in my DNA to be in the arts". But it wasn't until a number of hurdles in architecture until Vik "turned towards my other passion in life, which was menswear". From working the bottom up, retail at the age of 16, starting at high street stores to small independents, then onto big departments stores, Vik laid the framework and experience for what was to be MKI.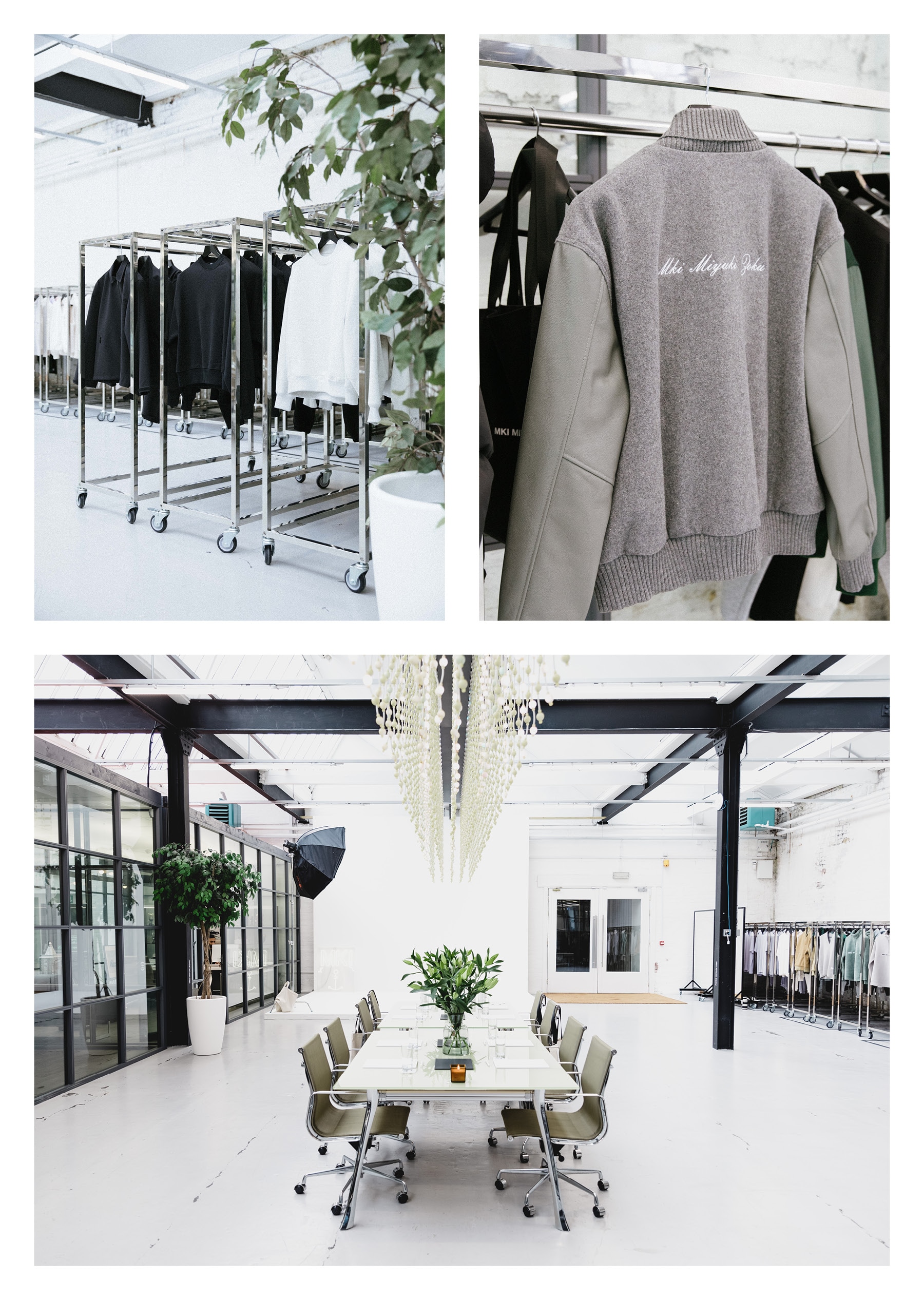 Nestled in Leeds Corn Exchange – 'A historic centre of commerce, reimagined for a new century', MKI opened their first space in 2010. A symbiotic statement from the foundations of the MKI name, and its first retail setting, Vik felt that "this concept was just as relevant then as it is now." Bringing forward eras of the past, MKI is the result of, "Fusing experiences in London with independent Korean and Japanese labels and bringing that experience to my city," just like the original Miyuki Zoku brought Ivy league from America to Japan in 1964, Vik and his team brought Japan to Leeds in 2010.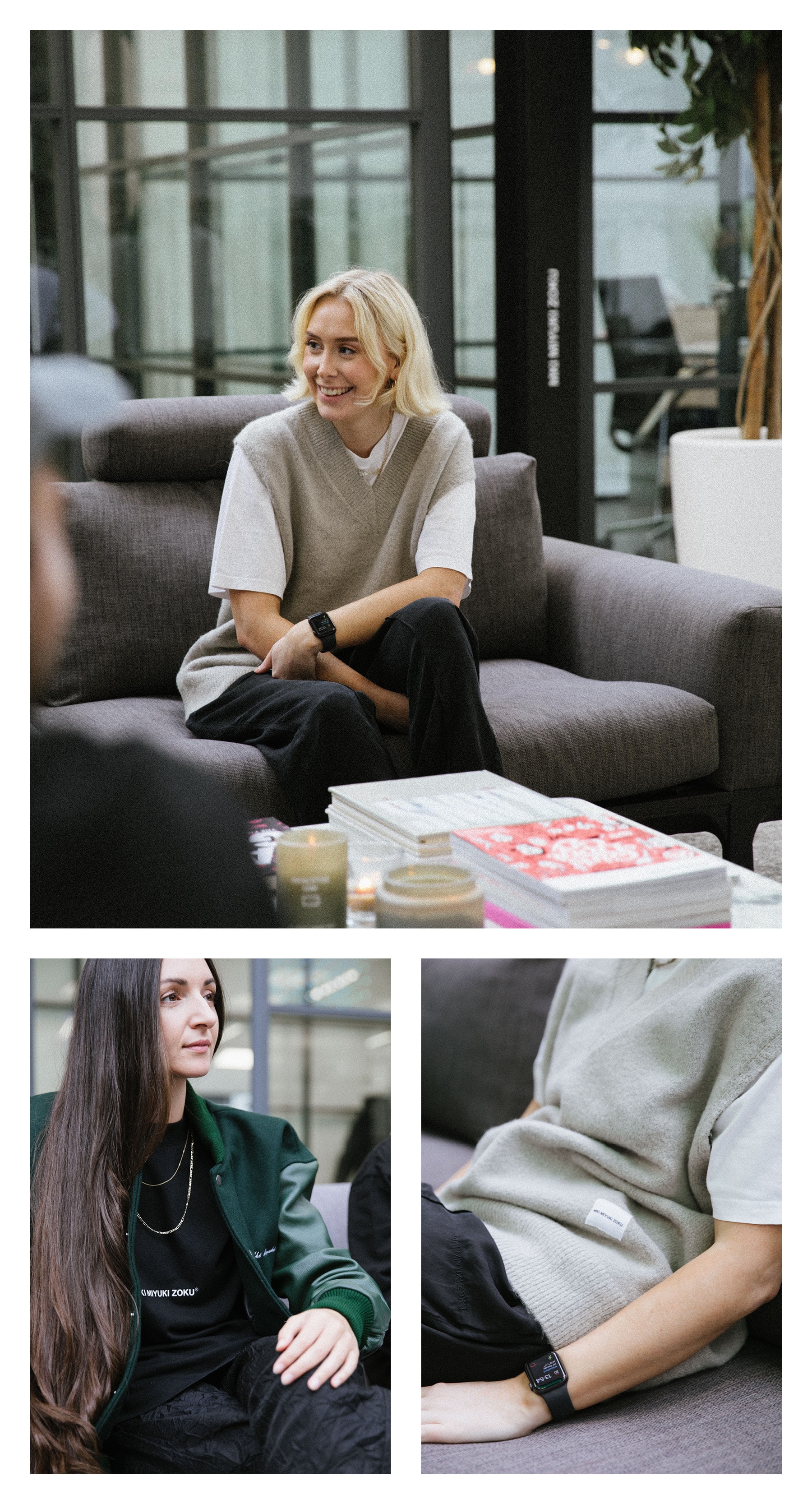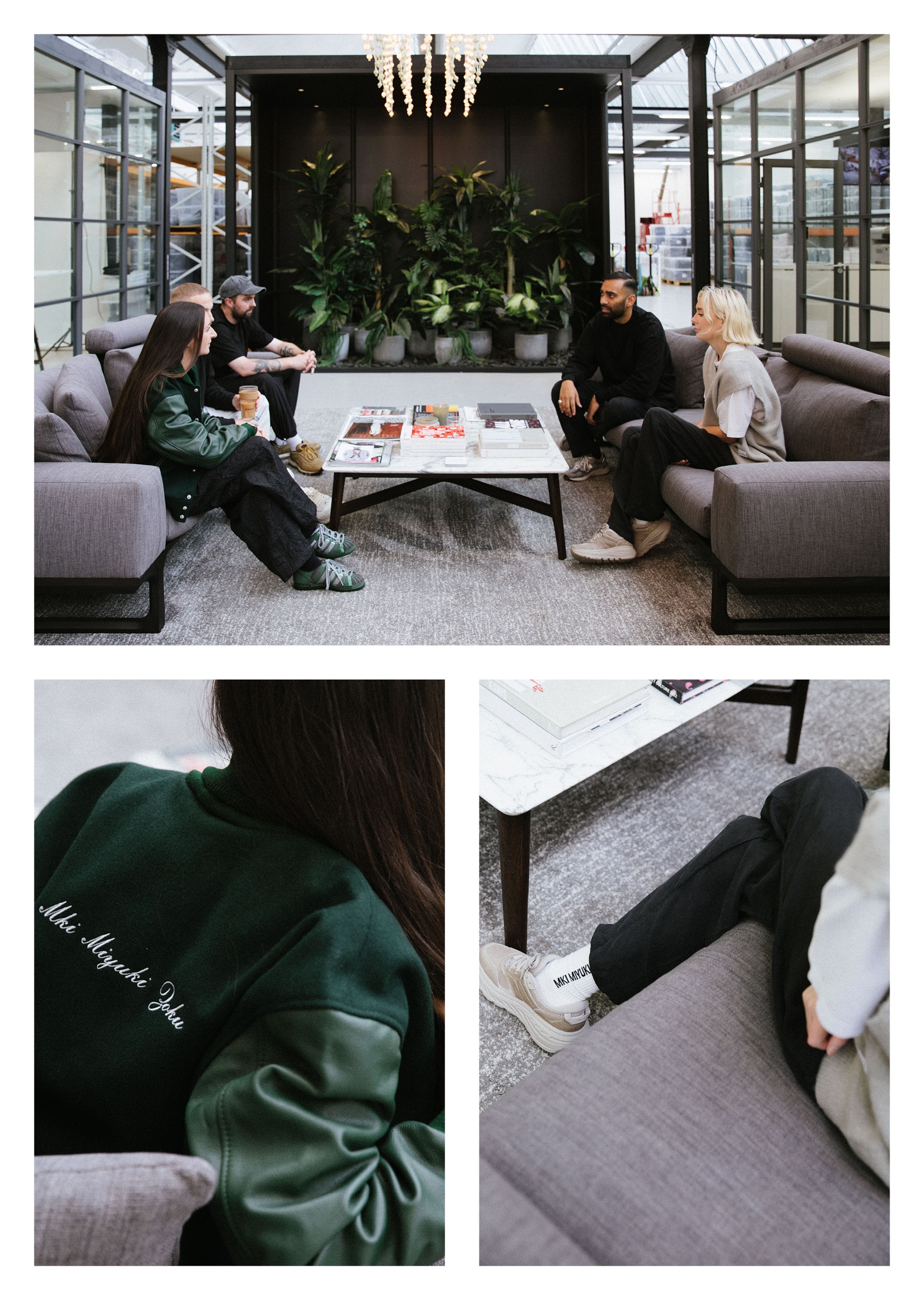 The undertones of the Miyuki Zoku play as a reference point for Vik and his team. Where consideration in his design is helped along the way with cherry picked nuances of the famed Ivy league-Japanese era. "Connotations of dress code and style always point back to elements of the way they dressed. From wide legged, cropped trousers to varsity jackets…design cues can always be synonymous with this concept." Experimenting in his first ever design foray, which was a diamond quilted leather jacket, MKI have come a long way, from being an independent multi-brand store to an in-house label, to then having over 50 premium doors globally.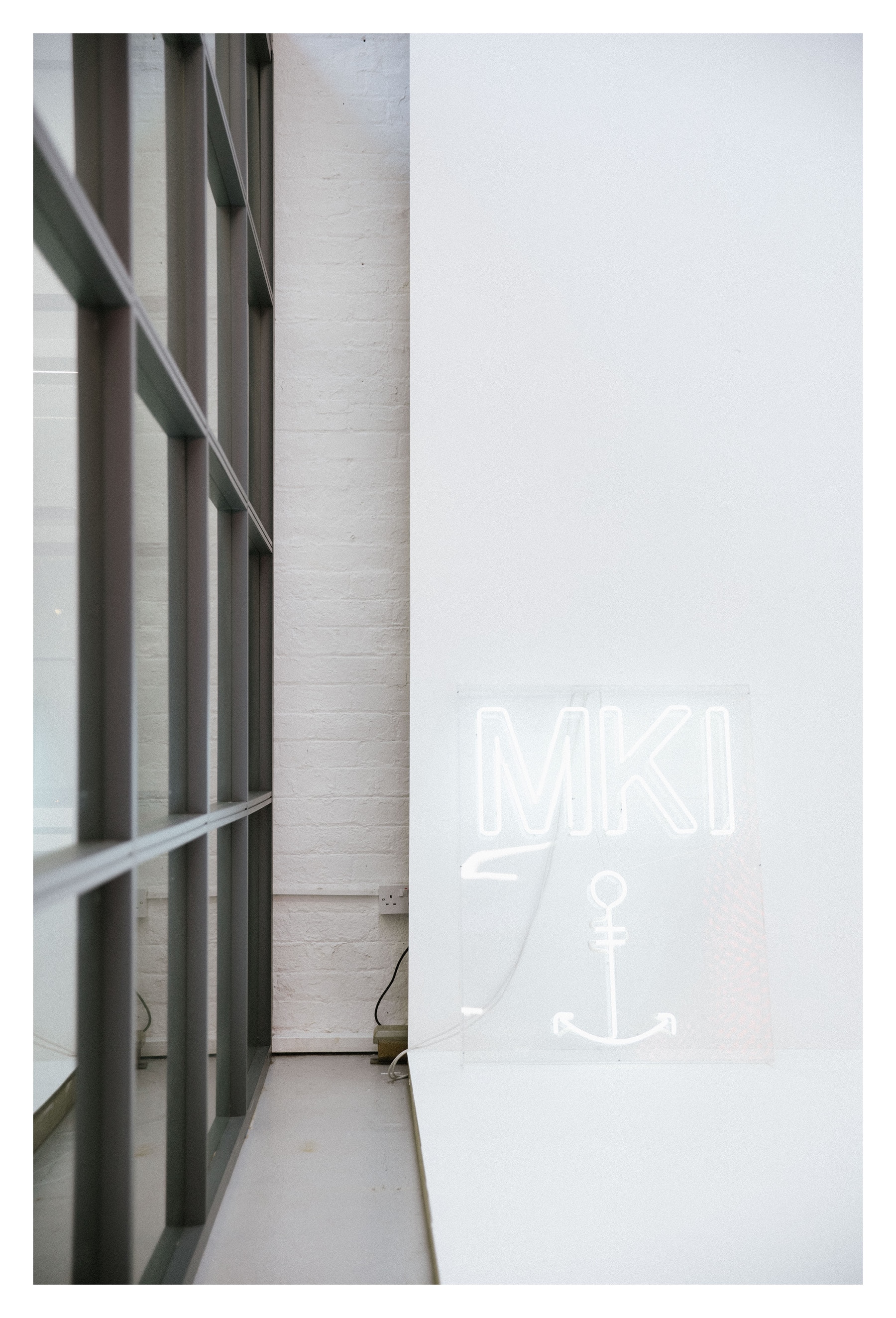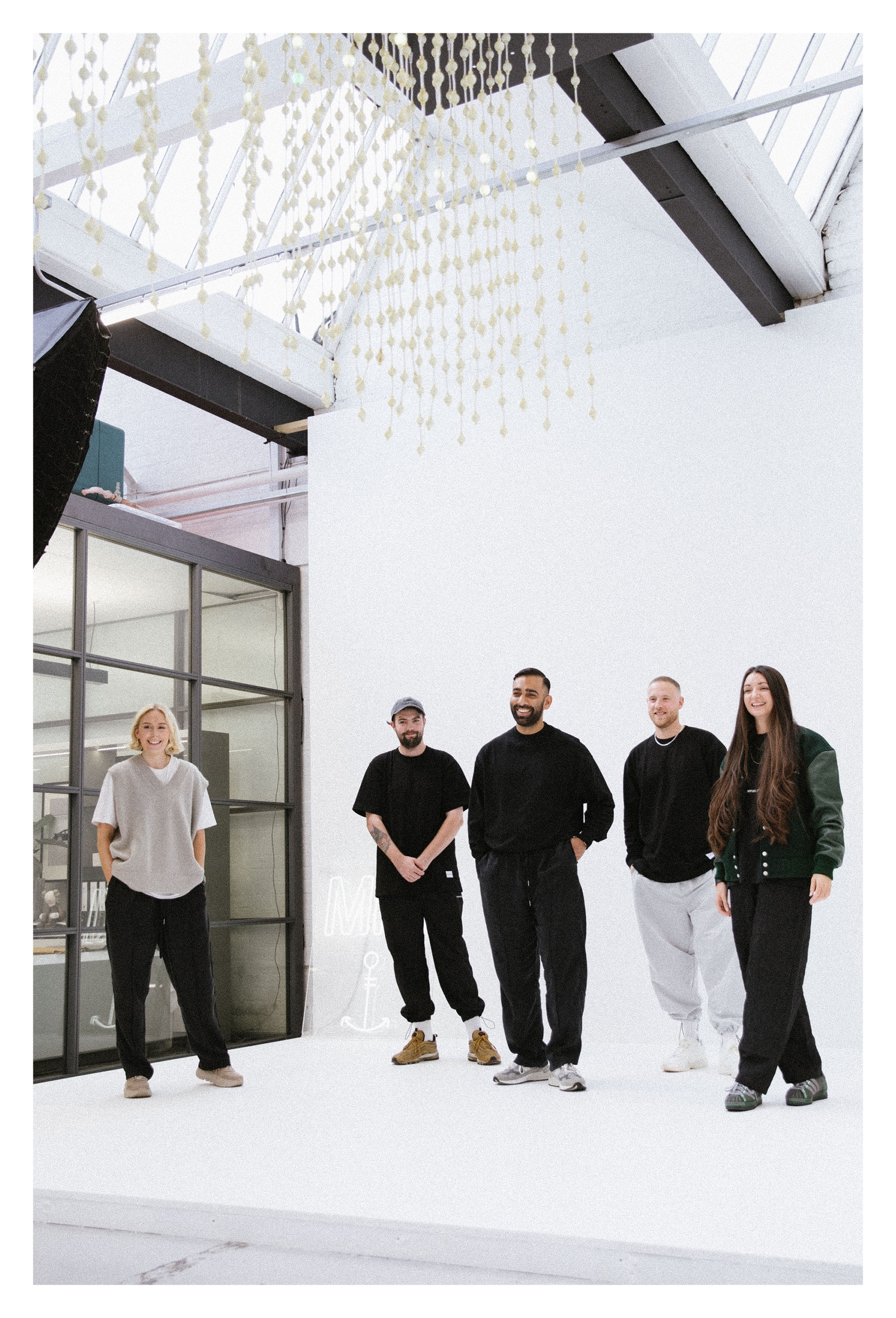 From that one leather jacket, that is how the brand began. The continual growth of MKI has prospered into casualwear, sherpa collections, accessories and more. A prolific growth, but a one that may have swayed them from their original Ivy league roots. Vik's considered design approach shows, "We always try to nod to our roots and original concept. Of course, not all our collections have deep rooted connotations of Ivy league style, but we try to look back where we can. The lines get slightly blurred when we start designing fully technical outerwear with taped seams and hydrophobic fabrics. Not something they wore back in the 60's, but building collections that are all interchangeable and wearable as sets is something we can take from our MKI heritage." With this comes a striking of balance between heritage, their Ivy league roots and a sense of modernity to the table. It is not always about looking back, but what is happening in the present, as well as the future, and MKI epitomise this notion.
The turn of the year led the MKI to take stock of what they have achieved and what was their next step. With an air of nostalgia, MKI launched their Varsity College collection – a 20-piece capsule comprising of heavyweight jersey, premium melton wool and leather varsity jackets, finished with matching New Era collaborative headwear. Embedded in classic drops of Ivy league nuance, was it a coincidence or a forethought to go back to the initial concepts of the brand? Vik states, "This was considered when designing the college collection. Previous drops had perhaps lost our nod to the original concept (of MKI), so we wanted to bring it back with updated versions of products and styles from the archive." It is almost as if the idea of American cues of the brand's initial conception has come full circle. 11 years on from the beginning, Vik and his team have took note, gone back to their roots and celebrated this amalgam of east-meets-west design.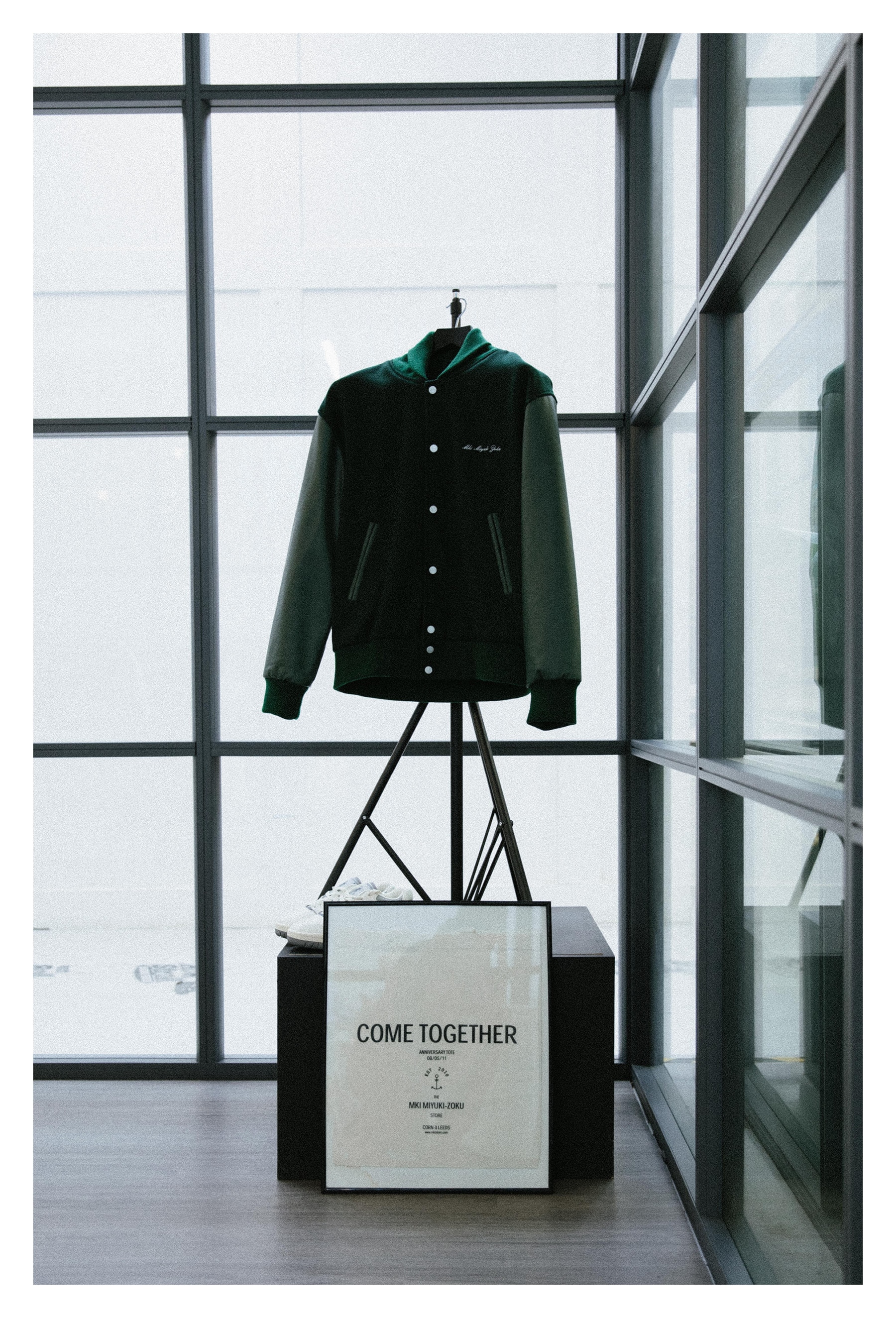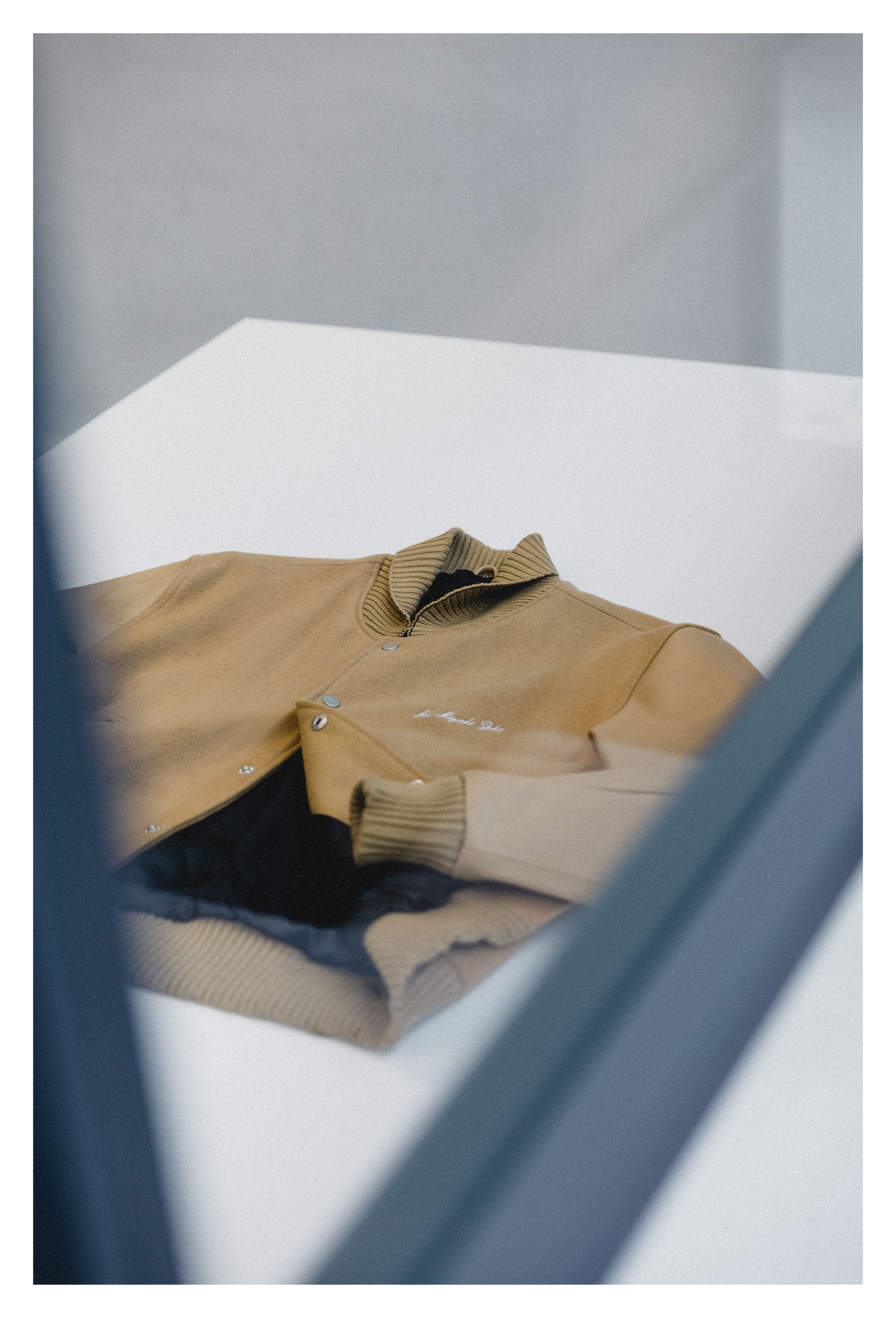 The MKI team is still relatively small, however this comes as an advantage, "the capacity to continually learn in all areas of the business is huge. We're constantly growing and evolving the brand so we're naturally learning as we go along", says Vik. The small operation is a personal affair, presenting a unique intrinsic value to the brand with an 'all hands-on deck' approach. With that approach, his summary is simple, "The initial ideas for garments and collections are usually stemmed from the needs and wants of our team. We all live in the brand, and we only move forward with collections if we know we would personally wear them. We try to steer clear from full trend led products, although at times this is unavoidable."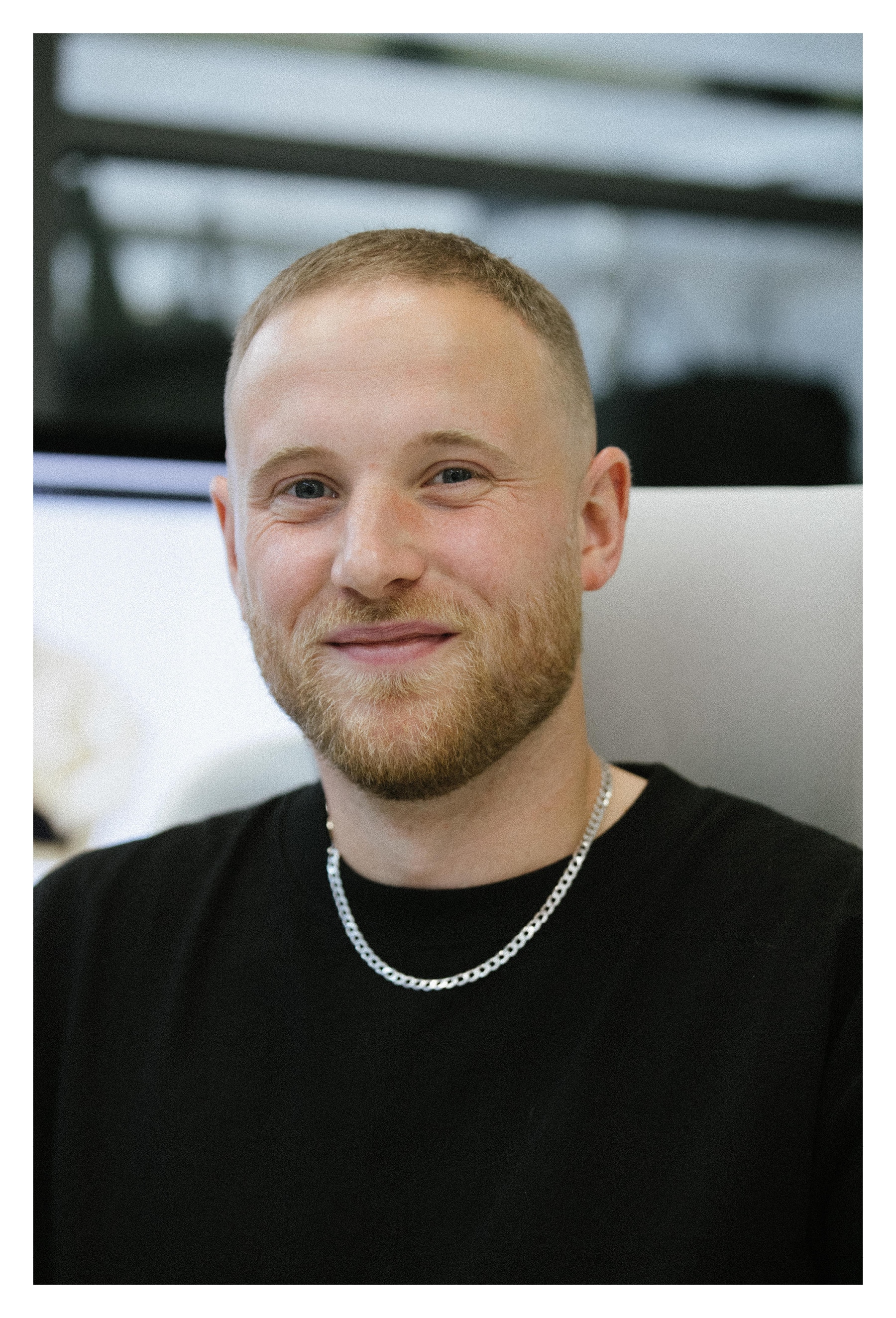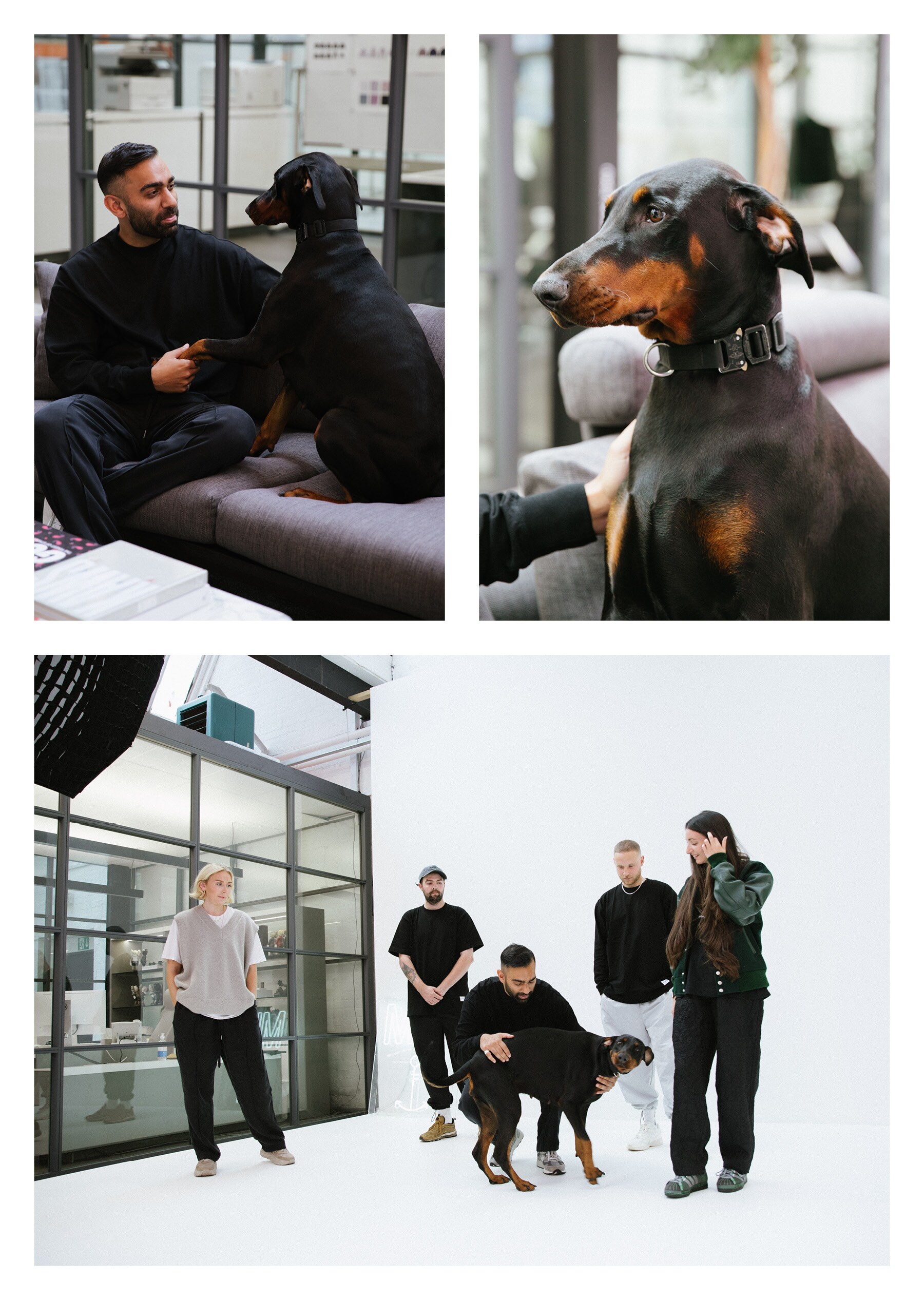 It's noted that MKI have exceeded their own expectations. Although still deemed as an independent offering, Vik and his team have created a contemporary streetwear brand with global attraction. Their ethos, matched with design spirit, and an inherent internal creative culture has allowed them to tap into relevant genres, trends and subcultures, while still looking back and making a nod to their roots, Miyuki Zoku.
The latest collection of
MKI Miyuki Zoku
is available in-store and
online now.