SUMUYYA KHADER IS PRINTING A CREATIVE COMMUNITY
Sumuyya
is in her studio when we arrive, poking our heads around the entrance of Aspen Yard – a sun trap just off the main road in residential Toxteth. Her richly coloured, layered prints hang on the walls and sit on each surface, with works-in-progress on the desk and poking out of drawers. They're the product of her love for visual arts, Liverpool, and the risograph machine in the left-hand corner.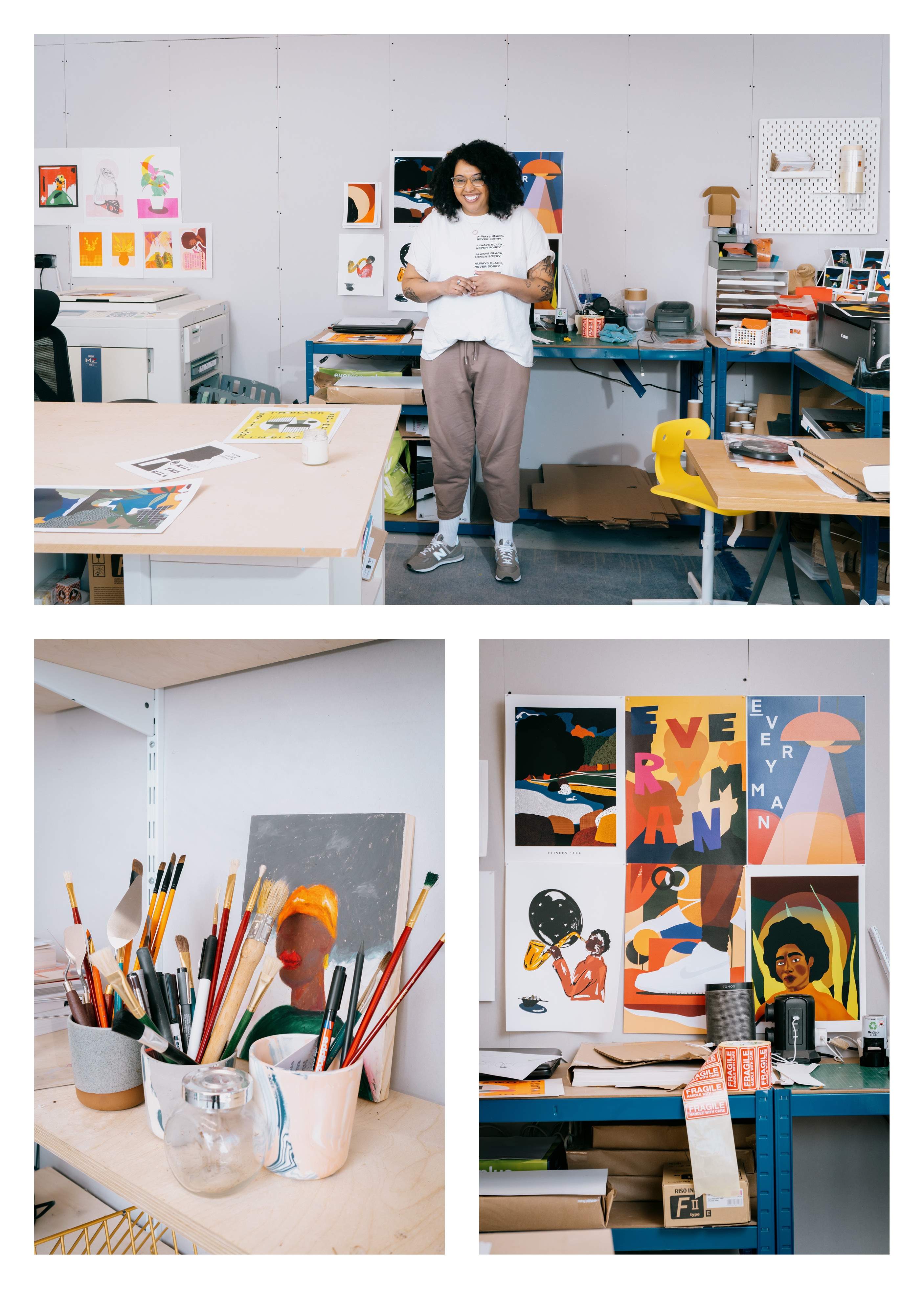 "It's only my lunchbreak don't worry about it" she says as we apologise for being 10 minutes late, welcomed by a sun-drenched courtyard and her wry smile. Granby Press, a print studio founded and run by Khader, is tucked in the back corner of Aspen Yard, a series of creative spaces rented out by Granby Workshop.
Sumuyya's Granby Press represents the success of creative community in the area. "My idea for it is to be a form of open access – anyone can learn about how to communicate visually. That's my big picture idea. Right now, it's starting conversations with people who want to explore print, and want to find out about what is possible. I have an idea, what can you offer me to get it printed, and get it out to a wider reach. Down the line the plan is to hold workshops, get some self-publishing and stuff going for people." It's helped creatives make an environment in which they can keep creating.
It's community resource and opportunity that is needed across the city, too. "North Liverpool has the same problems – being left to dereliction and then 'rebranded' as a regeneration zone. No one knows what that means? What actually are you regenerating?"
Sumuyya's day job is at Granby Workshop, as Operations Manager. The Workshop was the engine room of Granby Four Streets, its craftspeople create architectural ceramics – designer-led manufacturing of unique tiles, homeware and fireplaces that were originally used in the Granby Four Streets renovation, and are now shipped worldwide. Local artists running - and growing – a business that in turn trains and employs more local creatives. That feels like the start of genuine regeneration, a practice of rebuilding through investing in people rather than in bricks and mortar.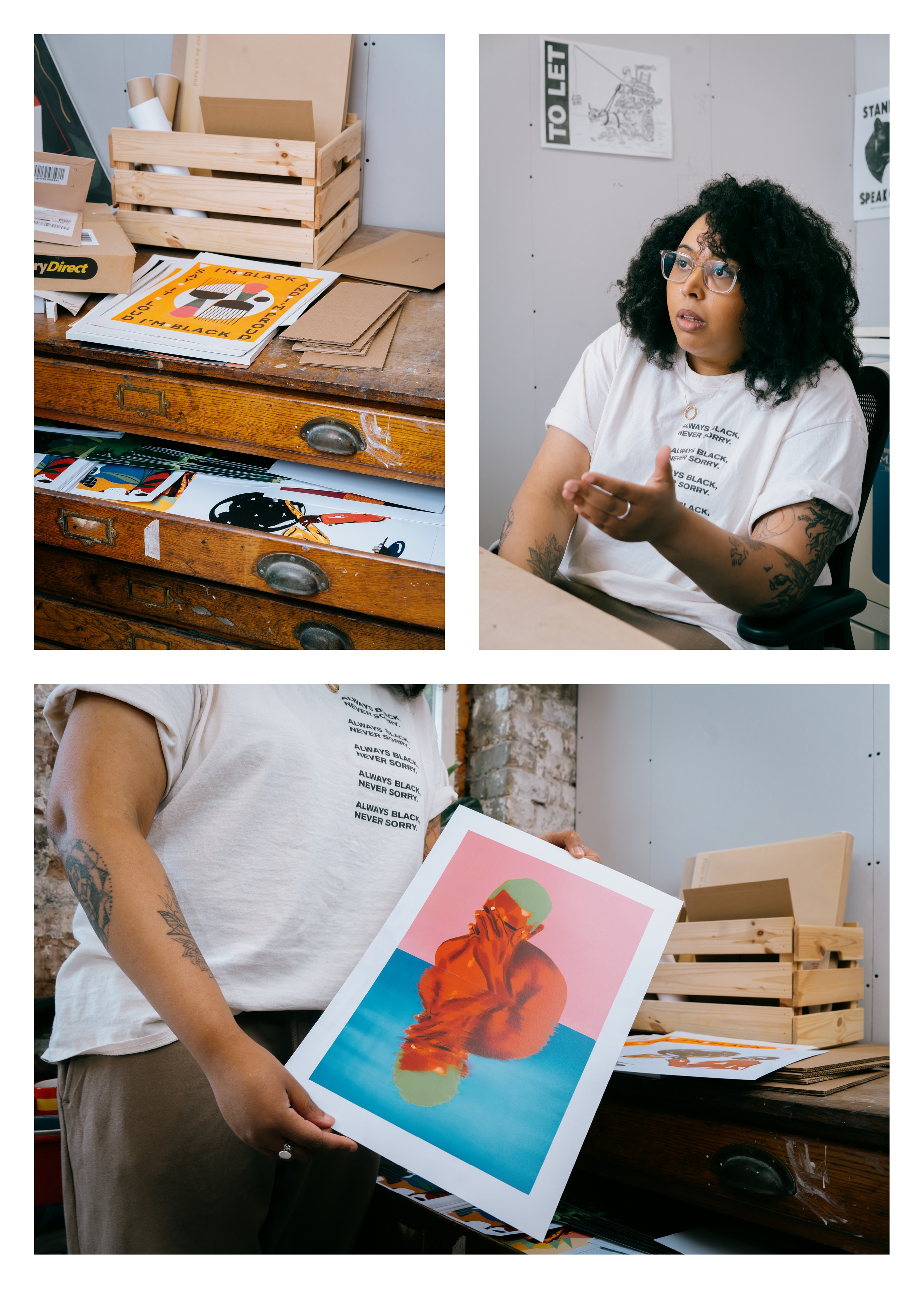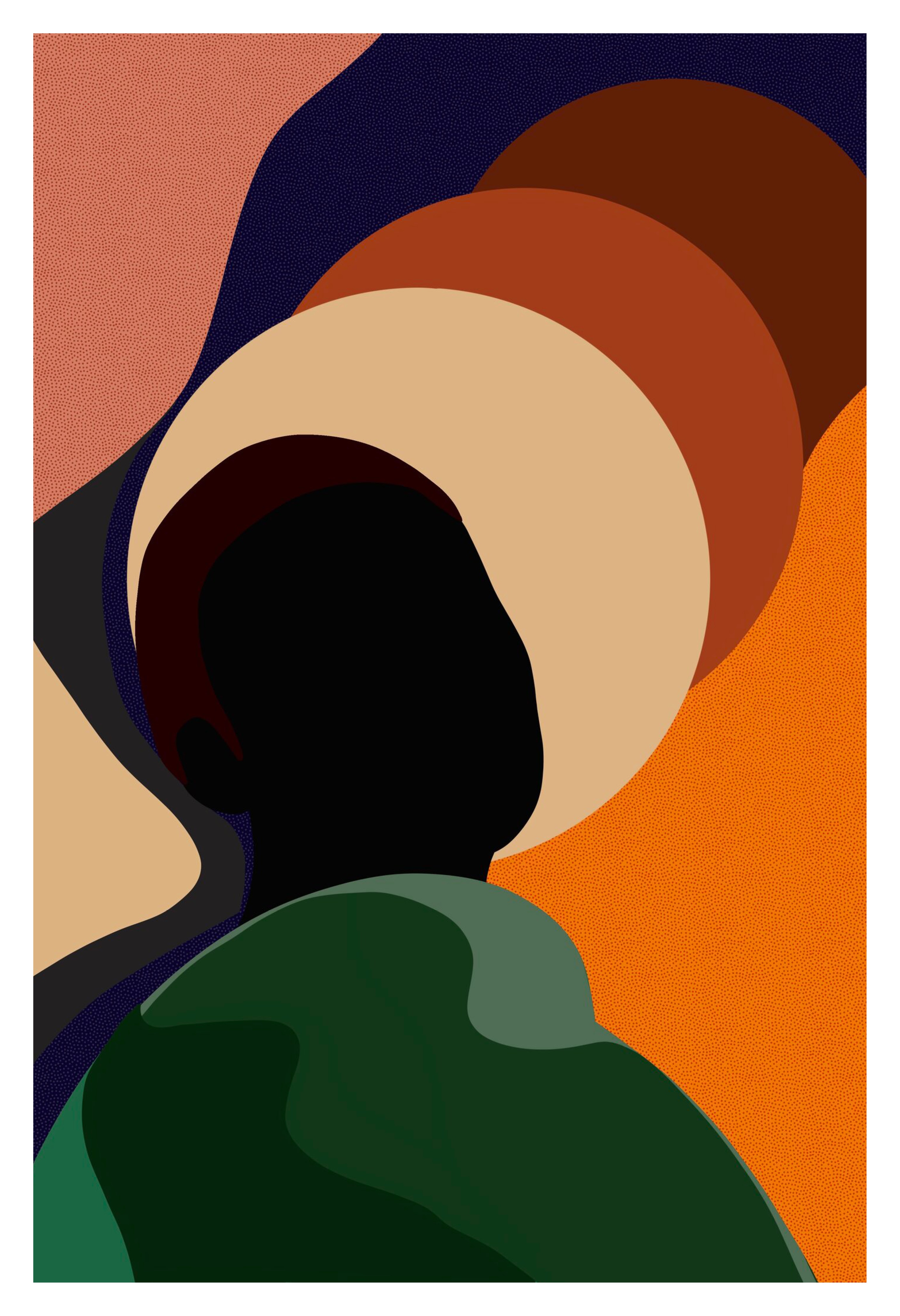 "When I was very young, I grew up in the area for a period of time, and for as long as I remember its always been community, and people, and energy – the Caribbean centre was open and it had fairs on… and that was the energy that I remember. That was like, early '90s. It's not the high street, it's a different vibe." That was viewed through the rose-tinted lens of a care-free child, sure, but when we get talking about the Liverpool creative community, there are definitely parallels. "Liverpool right now for me, is just like you see people buzzing and just doing things, it amps you up – makes you want to do the same - that's how creativity should be fostered. You see someone do something cool. And you try to do something better. It might not work, so you try it again. It doesn't work so you try it again. That's the vibe and that's the energy. Creativity should always be connected. It doesn't have to be down in the dumps."
And whether she see herself in this light or not, Khader plays a huge part in this creative domino effect. In 2020, she created a series of billboard-style artworks in collaboration with five Liverpool artists. Shining a light on Liverpool's Black community and on creatives rarely getting a platform to display their work in a large public forum, 'Without Walls' was a project spearheaded by Sumuyya, funded by Arts Council England and Culture Liverpool. For such a powerful exhibition, "the Without Walls thing was a one-page form." For artists with something to say, but no funding (so, everyone), it's worth pitching for whatever schemes are available, however flawed the process feels: "You're asking visual artists to write full pitches. If people are applying for funding, start local, and ask people. Find people who have done it before – it's such a niche world."
With Granby Press, Khader gives local people the opportunity to use the risograph machine bought off the back of a successful GoFundMe campaign:
I'm currently trying to set up Granby Press - a community-based printing service. I need your help to invest in a risograph machine & drums to get printing!
"I had a machine, it broke, it was sitting broken for years, and then that's how the idea of Granby press came about." The idea raised more than double its target – a demonstration of how in touch Sumuyya is with the area as it is vindication for a good idea.
"Visually it's really interesting, you can be as precise as you want and t just might not work. Or it'll be a bit off but create something new. It's also relatively quick process, which for me – someone who works a day job – I can sit at home and set all the files up, then come in on a Saturday morning and just print."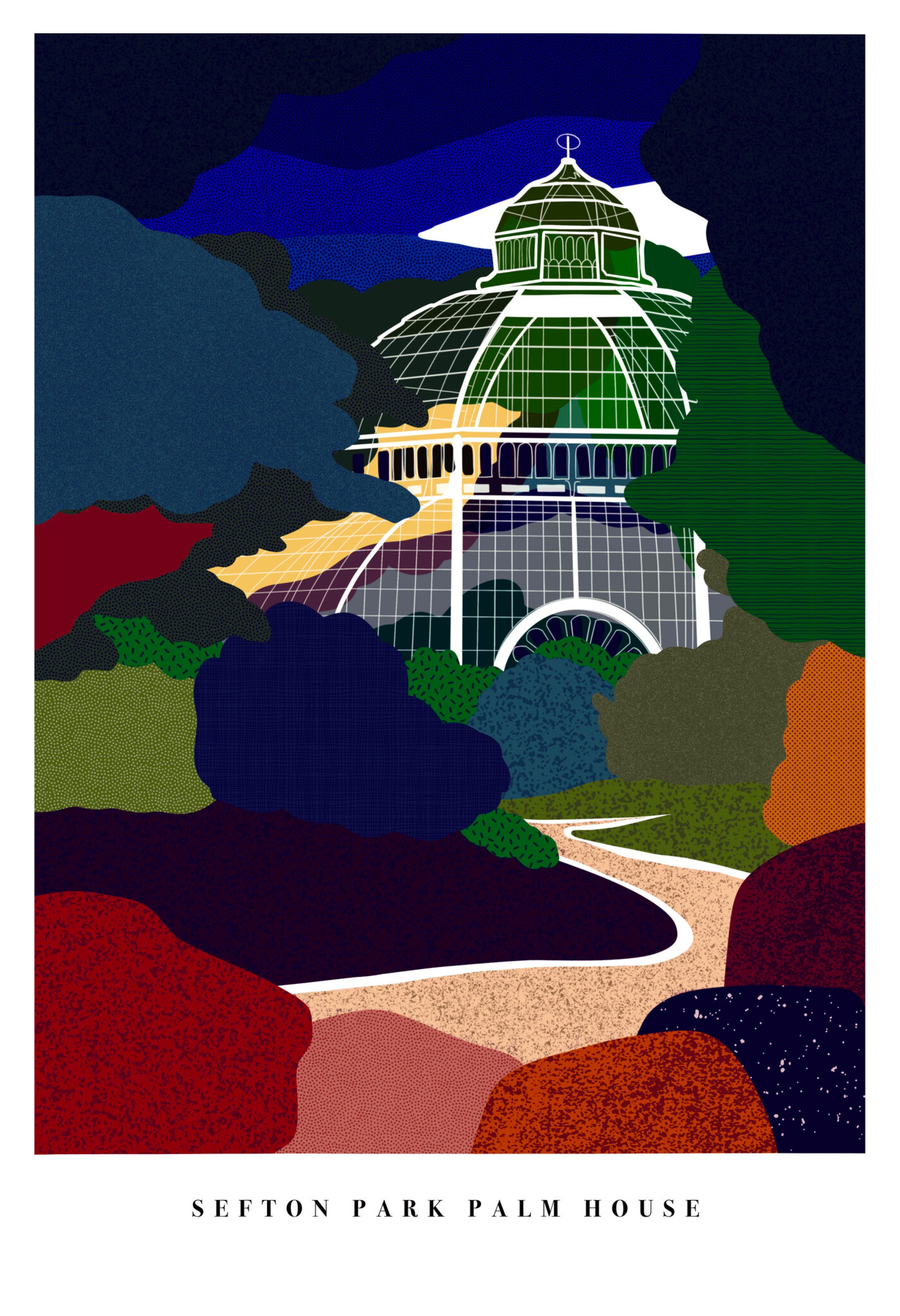 "For me my communication has always been visual. Black visual art is the thing for me, and I know that Liverpool has a strong history of self-publishing. It's important for people to remember that it's possible to write something down, and share it. If you want to do a poetry anthology, it doesn't have to be a big thing published by penguin, you can just give it to a handful of friends, and you're a writer still, a poet. That's always been my view."
But what about when your art gains traction, and commerciality comes knocking? It's a stumbling block for pretty much every creative when your first commissions start coming in. Khader has worked with the likes of Penguin Random House and the FA, and knows the industry's pitfalls. "Learn your worth and stick to it. I've said no to so many things, even in Liverpool – stuff that I'd absolutely love to do - but I'm not painting a mural for you for free because you've now realised that black lives matter and that Liverpool is full of black people, so let's get a black woman to paint something. You get asked to do something for free, or something for exposure, or something for a really low fee. The tricky thing is saying, ok, well this is what I want [to be paid] to do that work, and these are the reasons why. It's a whole shit show, any visual artist, any musician struggles with it."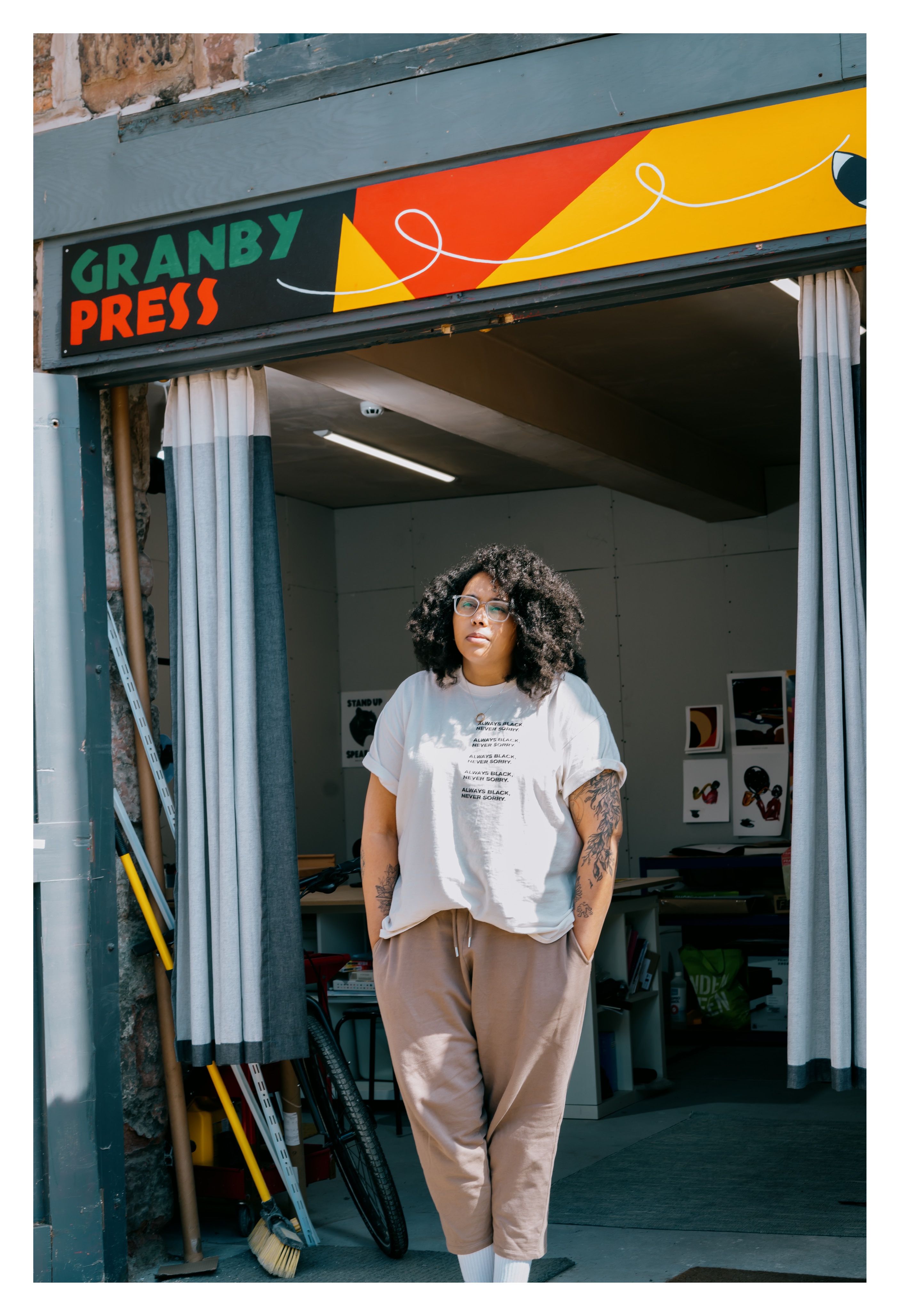 Sumuyya's experiences securing funding, getting commissioned, and working on her own and with corporates is invaluable info for any creative, and is the sort of thing that makes creative communities so valuable – the ability to pass on experiences and insider knowledge to other artists wrestling with organisations who don't understand the value of their work. Post-pandemic, she hopes Granby Press can become something of a creative hub.
"I'm just one person, and one person can't be a community. At some point we'll build it into a community, a collective or whatever it may be, but it won't happen overnight. I really don't want it to, to be honest."
We nearly break her studio door pulling it out of shot to get a few more pictures before we leave, and that scouse wit comes out again: it's sound lads, wreck the place then leave, yeah' - makes us sound like a failed community regeneration project.
Special thanks to
Sumuyya Khader
Photography by
Jonathan Turton