STEPH F MORRIS' HYPERREALISTIC APPROACH
Fashion doesn't just sit on its own terms, it is an industry that cross pollinates through the wider society becoming hugely influential on art, music and culture. That being said, it has formed unique collaborations between people of all these sectors to create unique and inspiring work that has forged the way for new, exciting ideas.
Manchester artist Steph Morris has tapped into this. Her love of art and fashion come together in her work through her use of the traditional combination of pencil on paper she creates hyper-realistic iterations of her favourite sneakers. This intricate, detailed approach has attracted global attention from brands such as Nike, Reebok and New Balance and her work has been showcased in New York, Los Angeles and at her own solo exhibition in Tokyo.

SEVENSTORE sat down with Steph to talk about her favourite sneakers, her inspiring life changes and her career highlights so far.
SEVENSTORE: Can you introduce yourself and what you do?

Steph: I'm Steph Morris, an artist from the UK and living in Spain. I draw fashion related pieces using the traditional method of pencil on paper.

SEVENSTORE: How did you initially get into art?

Steph: I've always been creative as it's a natural interest for me but it wasn't always the plan to do this full time. I originally wanted to pursue a career in sports but several injuries later and I had to go for plan B. I picked up the pencils when I created some artwork for my own wall. I had a very small following on Instagram at the time and the piece went down really well there, so I did another piece and then another. I've never looked back since. The enjoyment and love for what I do means this makes perfect sense to me. Sounds cliché but I know this is what I was always meant to do.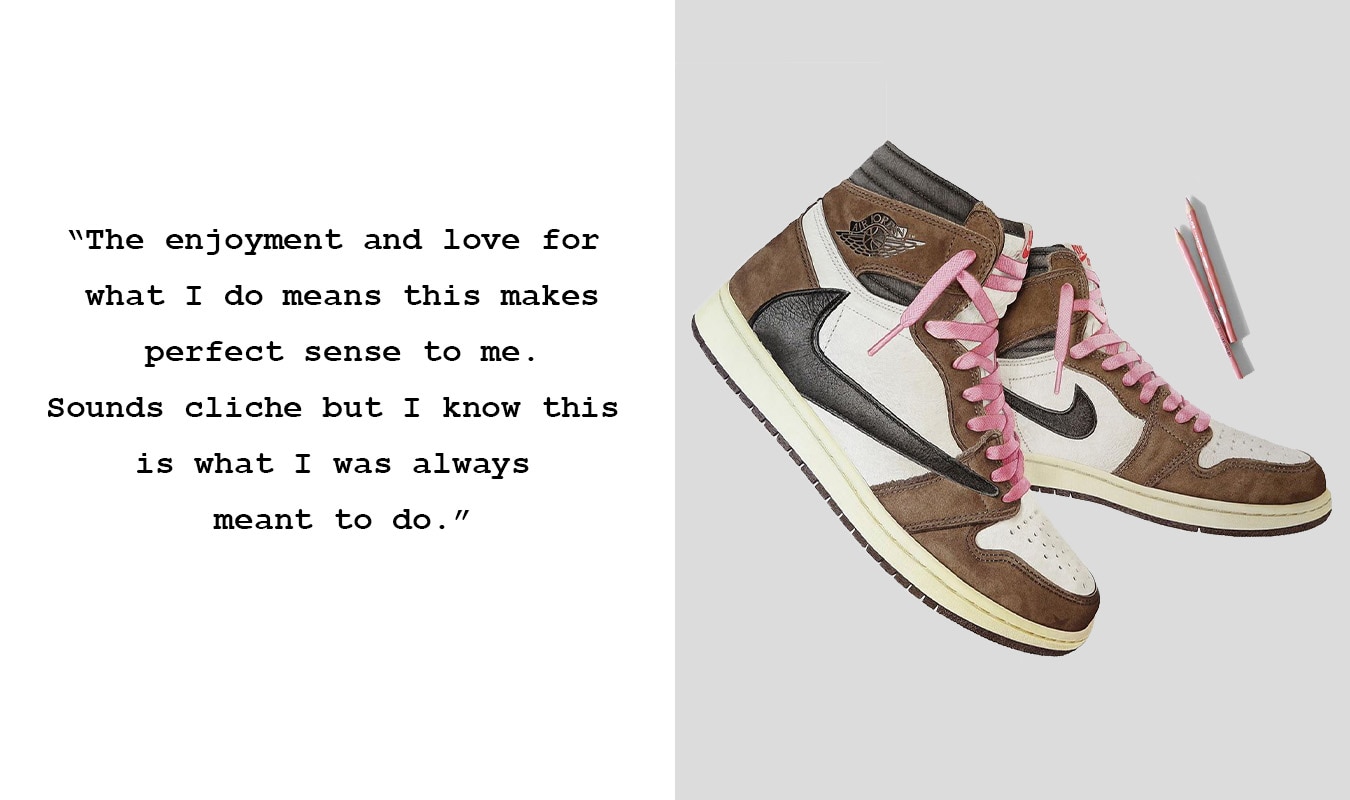 SEVENSTORE: People in the industry have a deep connection with sneakers throughout their early life, was there something that specifically made you want to draw sneakers?

Steph: I've always loved sneakers from being a kid so exploring that in my work is very natural. It was actually a Nike Cortez that I drew to hang on my wall that got me here in the first place. It's one of my favourite sneakers, and I collected many pairs growing up.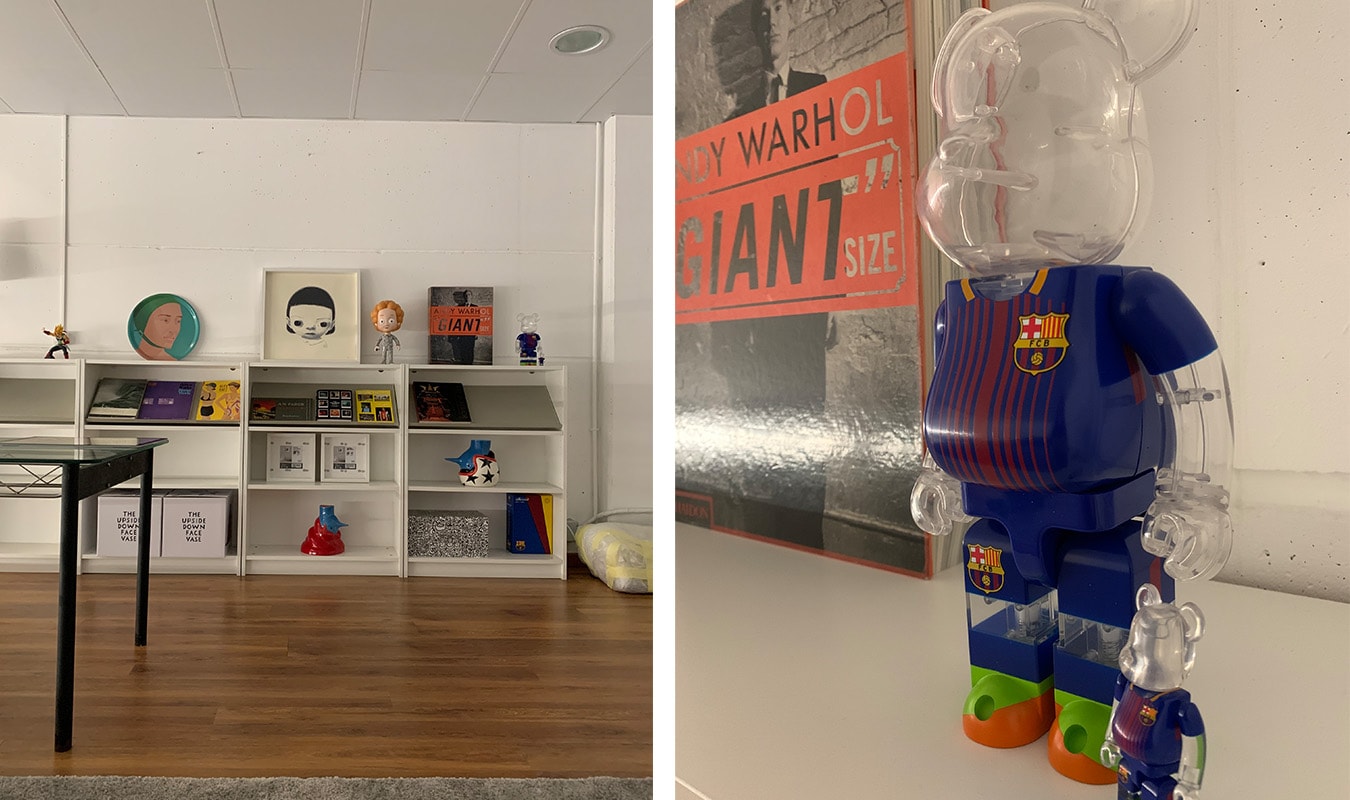 SEVENSTORE: What was the real turning point in your life that made you want to pursue art as a full-time career?

Steph: I was working full time as a graphic designer from 2014-2016 and when I got home I would draw until I went to sleep. I was committed to achieving my goal of drawing for a living. I got a call one day from Reebok who wanted to fly me out to New York to draw live at a Future x Reebok event. I couldn't get the time off work so it was a choice between my 9-5 or taking a leap and pursuing drawing full time. I'm not one for having regrets so I quit and put everything into my passion. It was the best thing I ever did.




SEVENSTORE: Do you have a sneaker illustration that you have done that you are most fond of? As well as a one that you aren't so keen on?

Steph: There are so many favourite pieces that it's really hard to choose just one. I'd say the SW Rainbow, the Cactus Jack and the Dior x Jordan. I think those pieces pushed me technically in different ways and made me better at what I do. I'm a lover of texture and composition, so I like to combine to two as best as possible. I don't really have any pieces I'm not keen on. Don't get me wrong there have been pieces which have been a nightmare to finish (such as the React 87!) but the outcome is always the same, a positive one.




SEVENSTORE: How did it feel to showcase your work in an exhibition in Tokyo? As opposed to showing friends or posting on Instagram. It's a huge achievement.

Steph: It felt amazing. Exhibiting in Tokyo is one of my highlights so far and will be for a long time. It was my first solo exhibition so to see my work in a beautiful setting and to meet collectors in person was a magical moment for me. Tokyo is one of my favourite cities and the people are amazing. I can't wait to go back!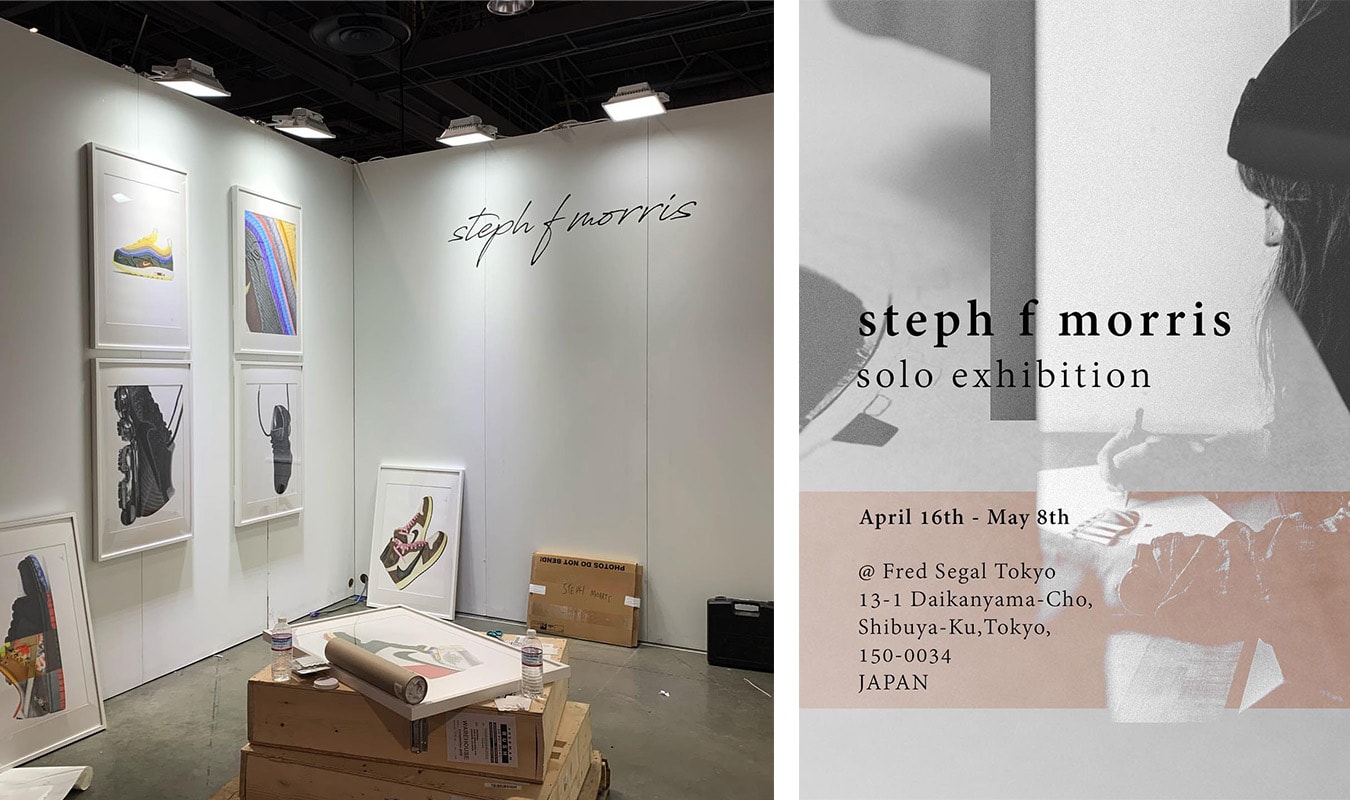 SEVENSTORE: How do you choose which sneakers to are best to illustrate? Do you focus on certain brands, materials, popularity or just tour own personal interest?

Steph: It always has to be a sneaker that I like and that can come down to the design, texture or the history of the shoe. For me personally, texture is my favourite thing to draw so most of my pieces incorporate that.





SEVENSTORE: What has been your highlight so far?

Steph: Travelling is a huge highlight and something I feel incredibly lucky to be able to do. I've visited New York, LA and Tokyo as well as some amazing cities in Europe. I acquired a dream studio space at the start of this year so that is something I feel very proud of. Since I started working for myself, I have worked with brands I could only dream of many years ago. I still have many goals going forward too.

SEVENSTORE: Is there a brand/person you'd love to collaborate with and why?

Steph: I find collaborations a great way to connect and develop so I'm always open to them. I'd love to work with Ronnie Fieg, I think creatively he is a genius.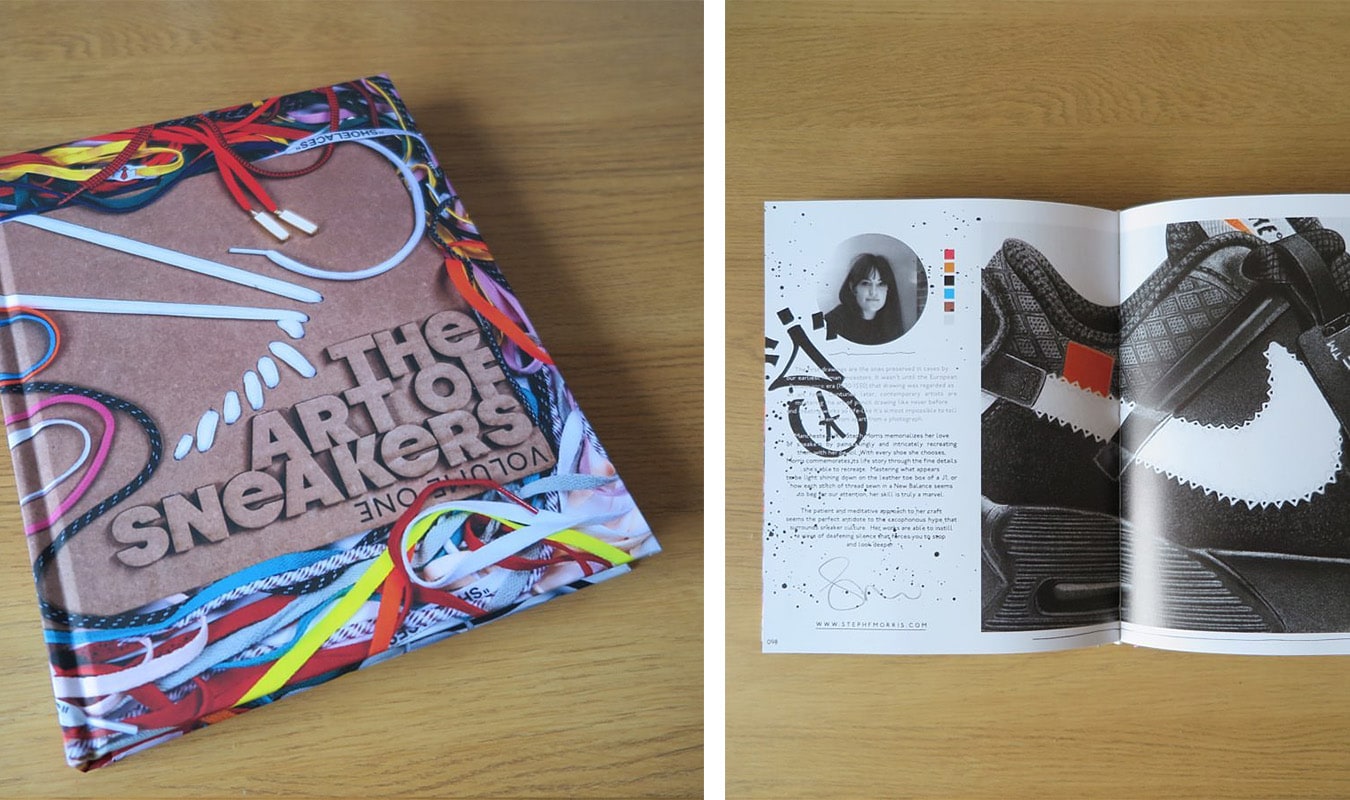 SEVENSTORE: Aside from more illustrations, do you have any other plans in the future?

Steph: Me and my partner are currently in the process of building our dream house here in Spain so that is taking up any time that isn't spent working. I plan to do more exhibits of my work in the next year or so too. I want to travel and see more of the world. I'm a pretty simple gal so I'm pretty content right now.