SEVENSTORE: Launching a new chapter
Working tirelessly until the final moments running up to the launch, the minds behind Sevenstore could be seen through the pristine window panes preparing the store to a perfection. 18 months in the works; planning, building and organising countless garments and sneakers, had bubbled down to this. An emotional end to a great project, but just the beginning of a new, exciting journey for Seven.
Embedded in the heart of the rugged and culturally rich Baltic Triangle, Sevenstore stood ready to invite guests to celebrate its launch on Thursday. As the doors opened, an overwhelming scent of fresh paint and all things new overcame guests. Crisp and new, like opening a new box of sneakers from its tissue paper.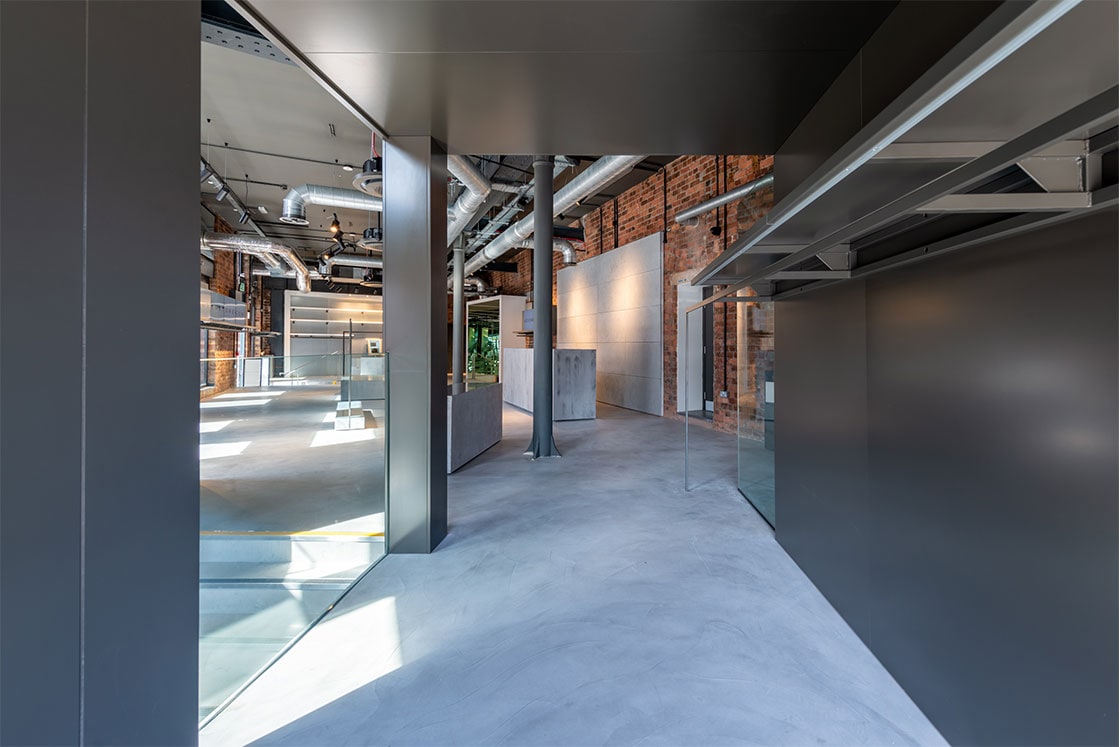 A multi-level shopping emporium where every minute detail of the store's aesthetic honed in on Seven's identity; luxury, forward thinking and community driven. The industrial backdrop from the nearby warehouses was encapsulated within the interior, as exposed brick and metal pipes flowed fluidly through the doors and into the store. Long digital panels stretched around the room, sparking with motion graphics and brand names which were stocked in the store. Under the panels, colour co-ordinated clothes hung, from both smaller independent brands alongside the 'avant-garde' heralded streetwear labels. Shoppers can find the likes of Dries Van Noten, Liam Hodges and Alyx- all of which are exclusively sold at Sevenstore in Liverpool. Down the mirrored staircase, we were led to an underground cave of plush sneakers and an extended collection of clothing.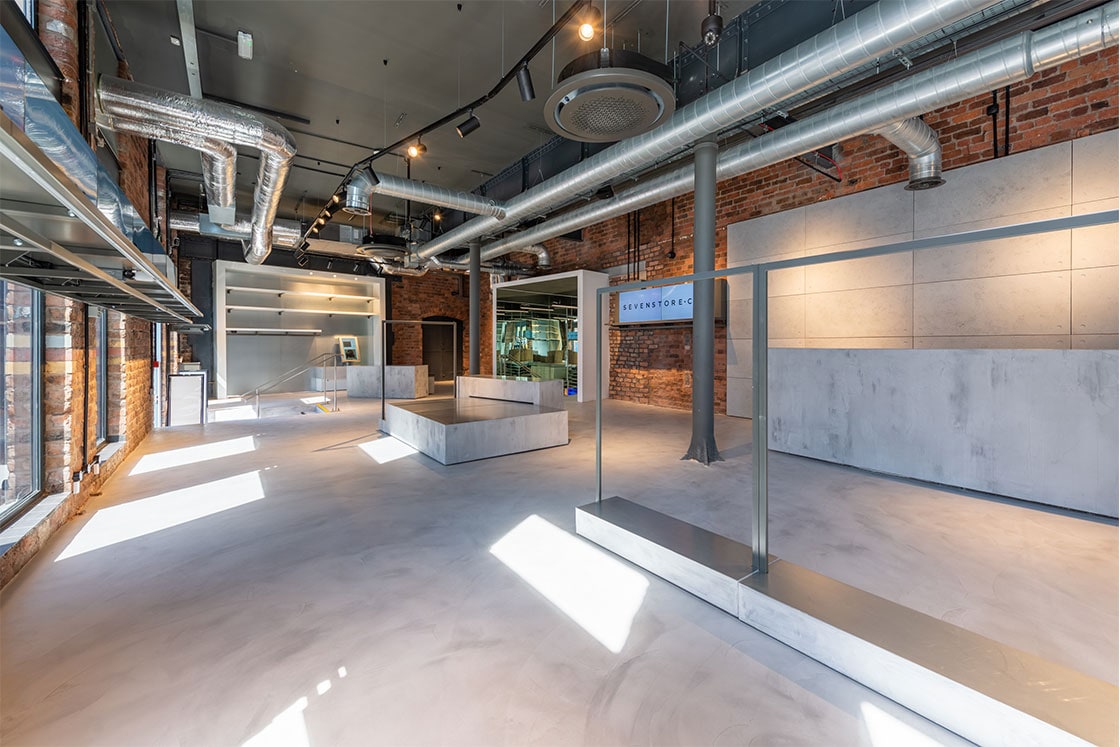 For the launch party, the open space in the basement was filled with the thumping electronic sounds spun by the Jasper James and supporting DJ, James Organ. Drinks were flowing throughout the night, as eagle-eyed guests browsed collections and schmoozed amongst themselves. A corner gave guests a teaser of the Club Together: Light Night visual exhibition ahead of the event on following day. Weaving in the local artistic and cultural community, it's apparent that Sevenstore acts as more than a premium shopping destination but a cultural hub too. While Liverpool is home to artistic talent of many kinds, it yearns for a place to bring together this community, where they can be inspired by the clothing as well as the cultural happenings.