SCOUSERS HERE, SCOUSERS THERE, SCOUSERS EVERYWHERE: MACCA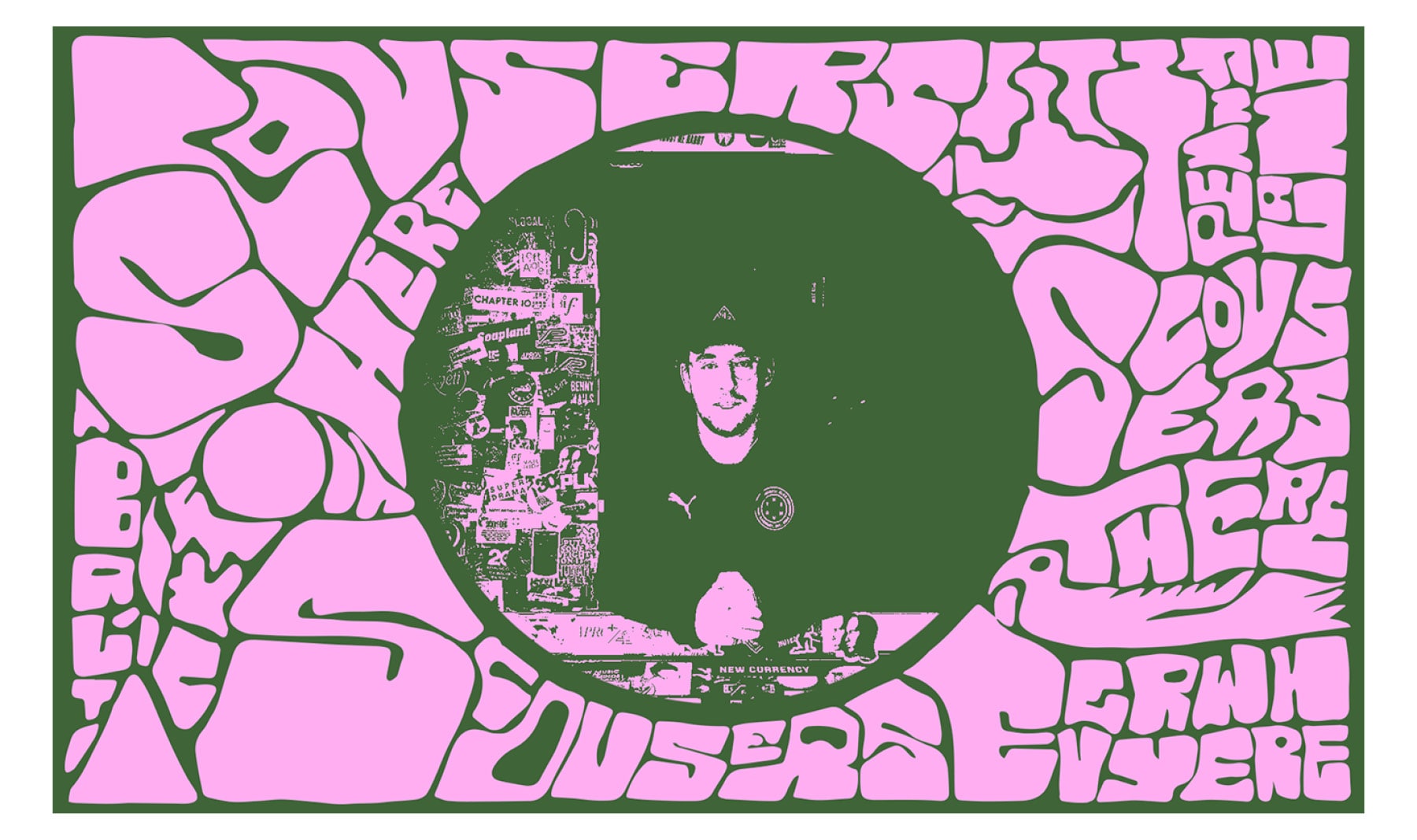 They say wherever you go in the world, you'll bump into a Scouser. SEVENSTORE's latest feature, 'Scousers Here, Scousers There, Scousers Everywhere', not only puts that theory to the test, but seeks out our city's most exceptional figures living in places you mightn't expect.
Being from a sea-facing port settlement, the people of Liverpool have always been more concerned with what's beyond the Atlantic, than what's inland. From the Merchant Seaman of Liverpool who boarded Cunard Ships throughout the centuries, to our football fans of the 70s and 80s that traversed Europe in search of new experiences (and trainers): travel is in our DNA. In this series we'll be interviewing the sons and daughters of our city, who've gone national and international with their talents, exporting the Liverpool brand to pastures new. Or to steal and refine a quote from John Lennon about bandmate George, we're in search of "Scousers of Distinction". Let's start in our nation's capital, shall we?
DJ, radio host and Sunday League legend of Hackney Marshes, Adam McAleavey who was recently described as the third most famous Macca from Liverpool. Impressive, considering the city produced Paul McCartney and Steve McManaman.
In his four and a half years since arriving in London, Macca has bagged himself a show on the world's most listened to online radio station,
NTS
, a DJ residency at Soho House, and cemented a place in London's trendiest amateur football club, The Gun. Not bad going for a kid from West Derby.
We spent a Friday afternoon with Adam to see what he gets up to down there, and investigate what it's actually like being a Scouser in That London…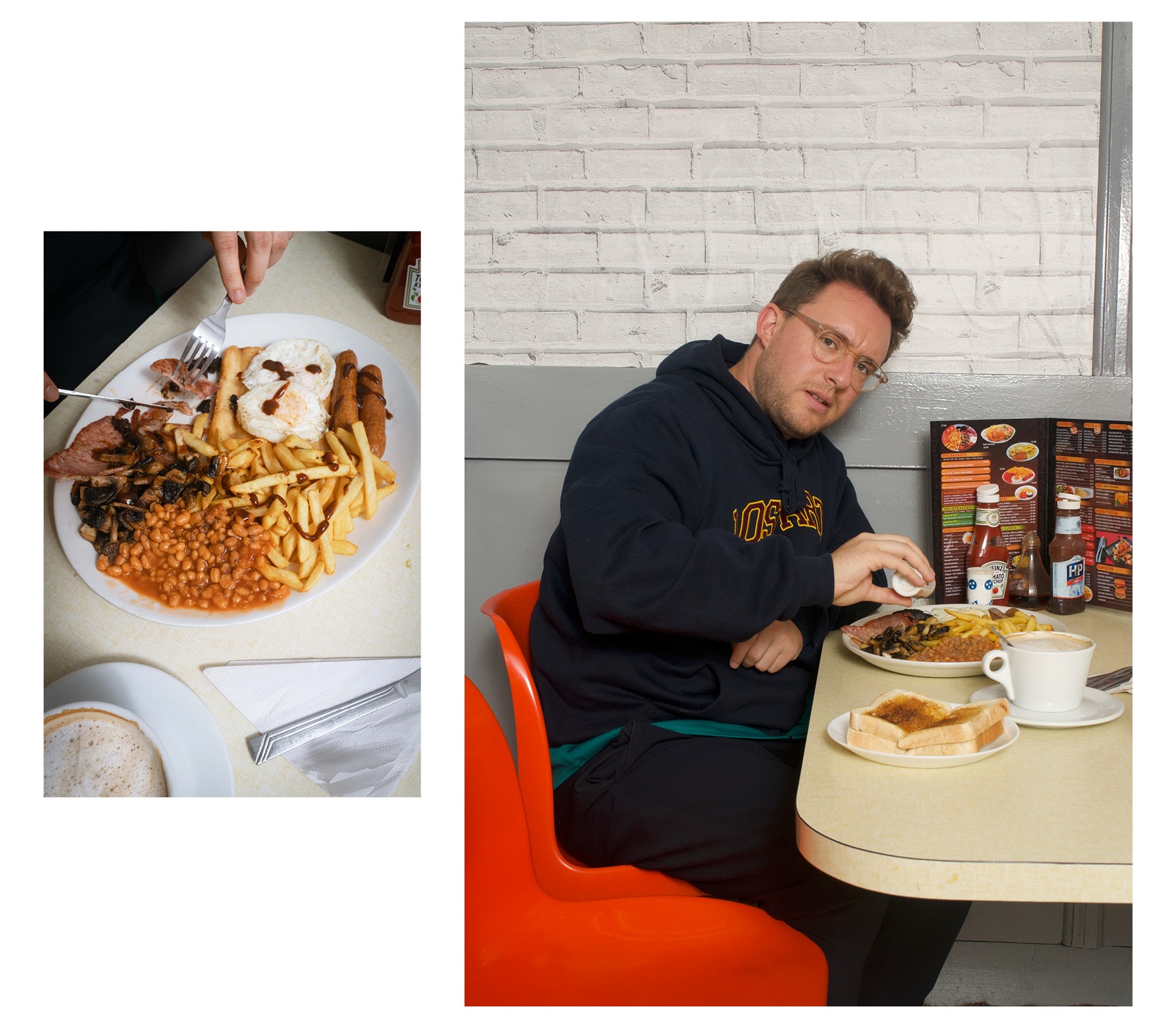 SEVENSTORE: How do people respond to the Scouse tones, then? Old stereotypes die hard? Or are perceptions better down there these days?
Adam:
85% of the time it's nothing but respect. It's heart-warming and overwhelmingly positive. You get a nod of approval and there's a lot of 'oh, my uncle's, auntie's boyfriend was from Liverpool, and he was the best'. I have people stop me on the street, because they hear the accent. It's embarrassing sometimes! In a good way!
The 15% is very rare, but when it comes out it's weird. It's like the last form of accepted discrimination. I've learned to shoot it down quickly though. "Mimicking my voice or asking me to say 'Chicken' isn't funny mate". Time has moved on.
But generally, there's a lot of love for us.
SEVENSTORE: What attributes, in your opinion, define scousers?
Adam:
All of the obvious cliches exist, but the cliches are there for a reason to be honest. And it goes deeper than that.
One… We're a laugh. We don't take ourselves too seriously. We're just funnier, aren't we!? My girlfriend, who's from Oxford, conceded this recently. Like, look at the Beatles, they were just wittier and sharper than anything or anyone that's gone before. It's like me and you have just come into this brekkie gaffe and said to the Turkish owner 'Alright mate, mind if we do a photoshoot in here?' I don't think a lot of people could do that.
Sometimes it gets a bit edgy down here, but I know my wit and pride can get me out of most situations. Liverpool's got this love-hate thing going on in England, but when people find out you're a Scouser in London, whether they like that or not, they respect it. But yeah, big things for a Scouser are wit and pride, which equals strength.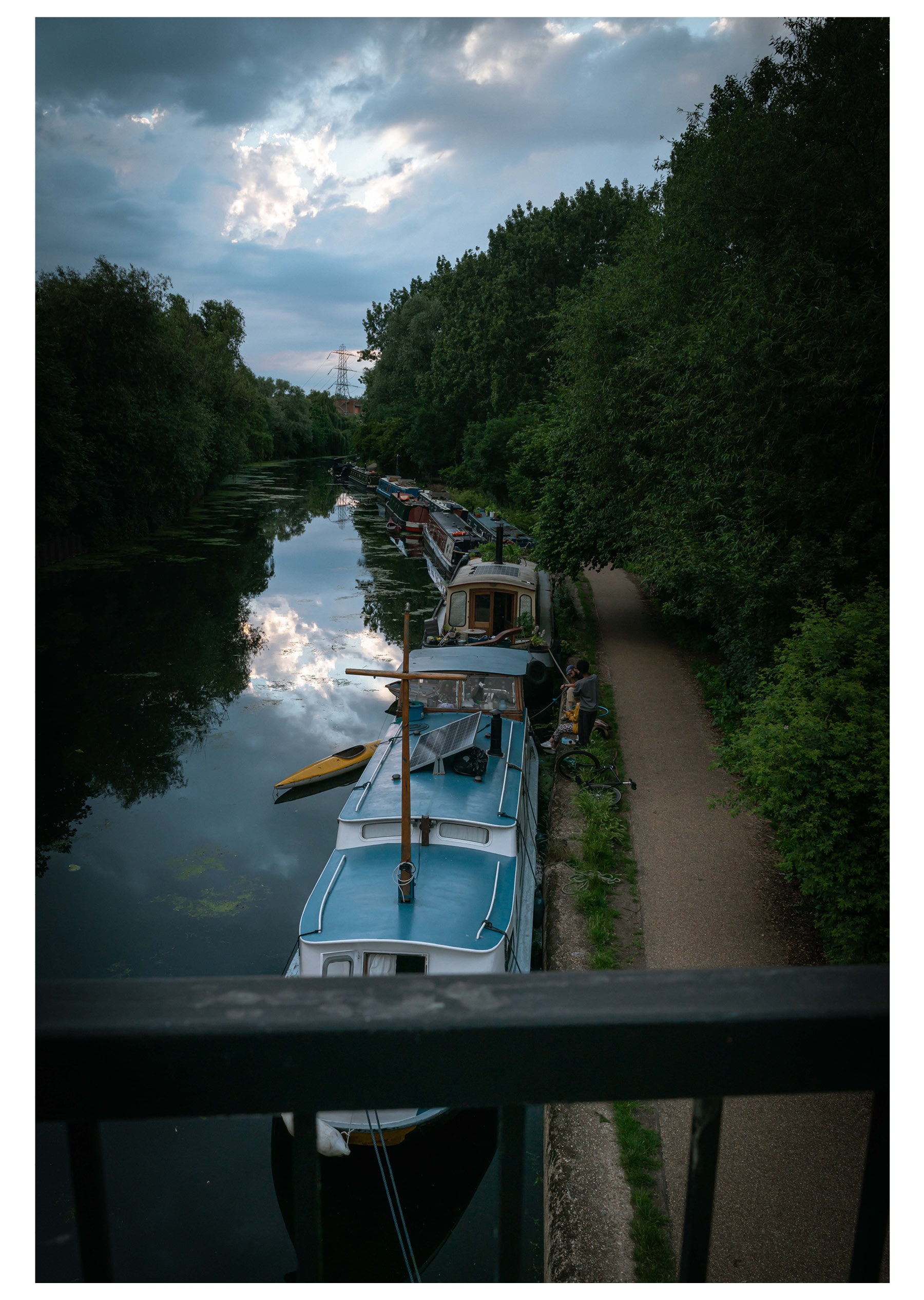 SEVENSTORE: What do you miss most about home?
Adam:
My best mates, even though they call me a London divvy. I went back recently with my girlfriend, and you see the place differently. I did have to stop and take a moment, down by the docks. The city is actually beautiful. Another thing I miss though is water. Even if you can't see it, you can feel it. Or not feel it.
SEVENSTORE: Is it fair to say that wherever you go in the world, you'll bump into a Scouser?
Adam:
I think the simple answer is yes! I'll be honest, I don't go looking for it here. I didn't come to London to find a Liverpool crew. When you bump into someone from Liverpool here though, you're filled with so much warmth. As much as I don't go looking for it, I think we gravitate towards each other, and will always look out for each other.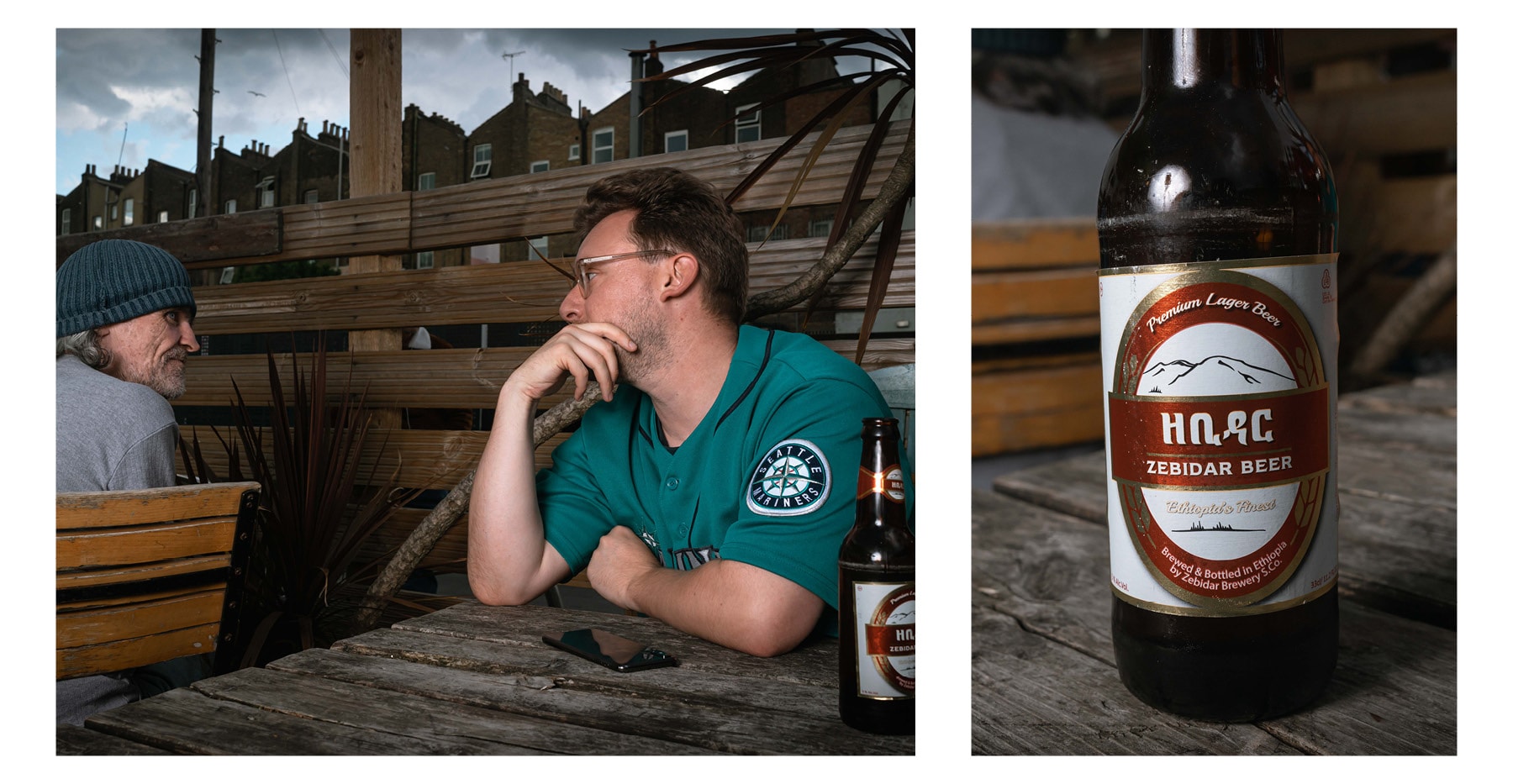 SEVENSTORE: What made you want to fly the nest?
Adam:
When I was seventeen or eighteen and started working on Bold Street- getting into my trainees and music on a different level- I went to New York and it just blew my head off. I knew then, that at some point, I'd have to go and be in a mega city, at least for a while. I've been to New York ten times since and I think all those visits were about me getting a taste of something I couldn't get in Liverpool. I applied for a VISA for Canada, got it, then fell in love and followed a girl to London. The relationship didn't work out, but at that point I'd got a feel for London, and I liked coming down here as a person from Liverpool. I just thought, 'let's have it'! I just wanted to see what was out there, really.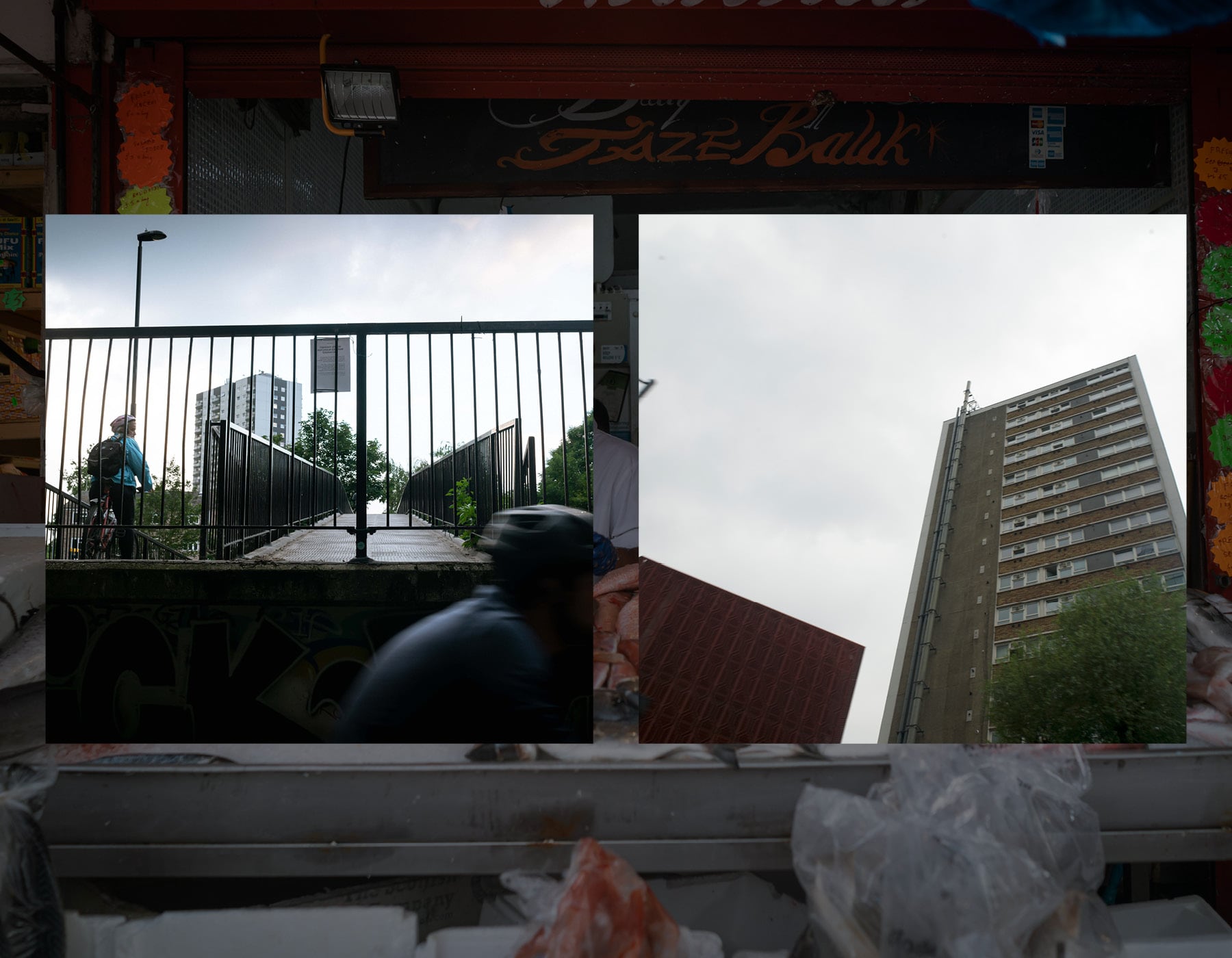 SEVENSTORE: You've established yourself as a staple of NTS, London's hippest radio station. How did that happen?
Adam:
It started in Liverpool to be honest, but it's been five years of graft, really. One of my mate's had booked Charlie Bones to play The Kazimier Garden in Liverpool, who does the breakfast show on NTS. It was 2015, I didn't know Charlie at this point, but I used to put gigs on with Paddy Quinn- who I owe a lot of my musical knowledge to by the way- so a friend asked if I could look after his act over that weekend. Usually, the DJ's come in, do the gig, get paid and fuck off on the first train home in the morning. But the day after the gig, I was sat in my flat on Rodney Street and this guy Charlie phones me and says 'alright, are you Macca? Do you know anywhere decent for brekkie?' The rest is history, as they say.
At that time, putting parties on in Liverpool, NTS felt like a world away. Everest. Like, how do I get there? I went on Charlie's show a couple of times after that, which translated as good radio, and I ended up covering him when he was off on holiday or sick. People started asking me, 'when are you getting your own show, Macca?' Eventually I got the courage to ask for that, and we set up the One Glove show in 2020. The best thing is they just let me be myself. I can switch from Bone, Thugs and Harmony to Simply Red. It's the best radio station in the world. Every day I'm on, I'm honoured.
SEVENSTORE: Would it be a stretch to describe a Scouser as exotic once they leave Liverpool?
Adam:
Mate, I can only say how I feel in London, and trips to NY, but 100%. I've said it before and I'll say it again, I'm more exotic than foreign nationals in London. Remember that time when we were in New York? And a waitress in Bushwick asked us what language we were speaking? It doesn't get more exotic than that! Getting asked what language you're speaking when you're speaking English!
SEVENSTORE: Tell us about some of your favourite spots in London? Where should we go if we head down?
Adam:
I'm probably not the man to tell you where to eat in Soho or Shoreditch. I live in Lower Clapton, have done since I moved down here, so I endorse coming to these local areas that aren't on that influencers Instagram. There's only so many £7 avocados on toast you can have.
Where I'm living now is like 50/50 between gentrification and the old school. It's about balance isn't it. I'd say let's go and get a cocktail at Behind This Wall, where you'll get the best liquor you've ever had, but then let's go and get a four quid pint at that old boozer, The Flynn up the road. You're getting two different worlds, and I'm happy in both. So, there are two recommendations for you.
The energy is still in this area. The same can be said for Gillett Square, Dalston, where NTS' station is. Although it's a disgrace what developers are trying to do around those ways. Shout out to Marcous at Kaffa Coffee, The Vegan Ethiopian Cafe there, where you'll get lovely coffee and beer and a warm welcome. Save Gillett Square. Save Ridley Road Market.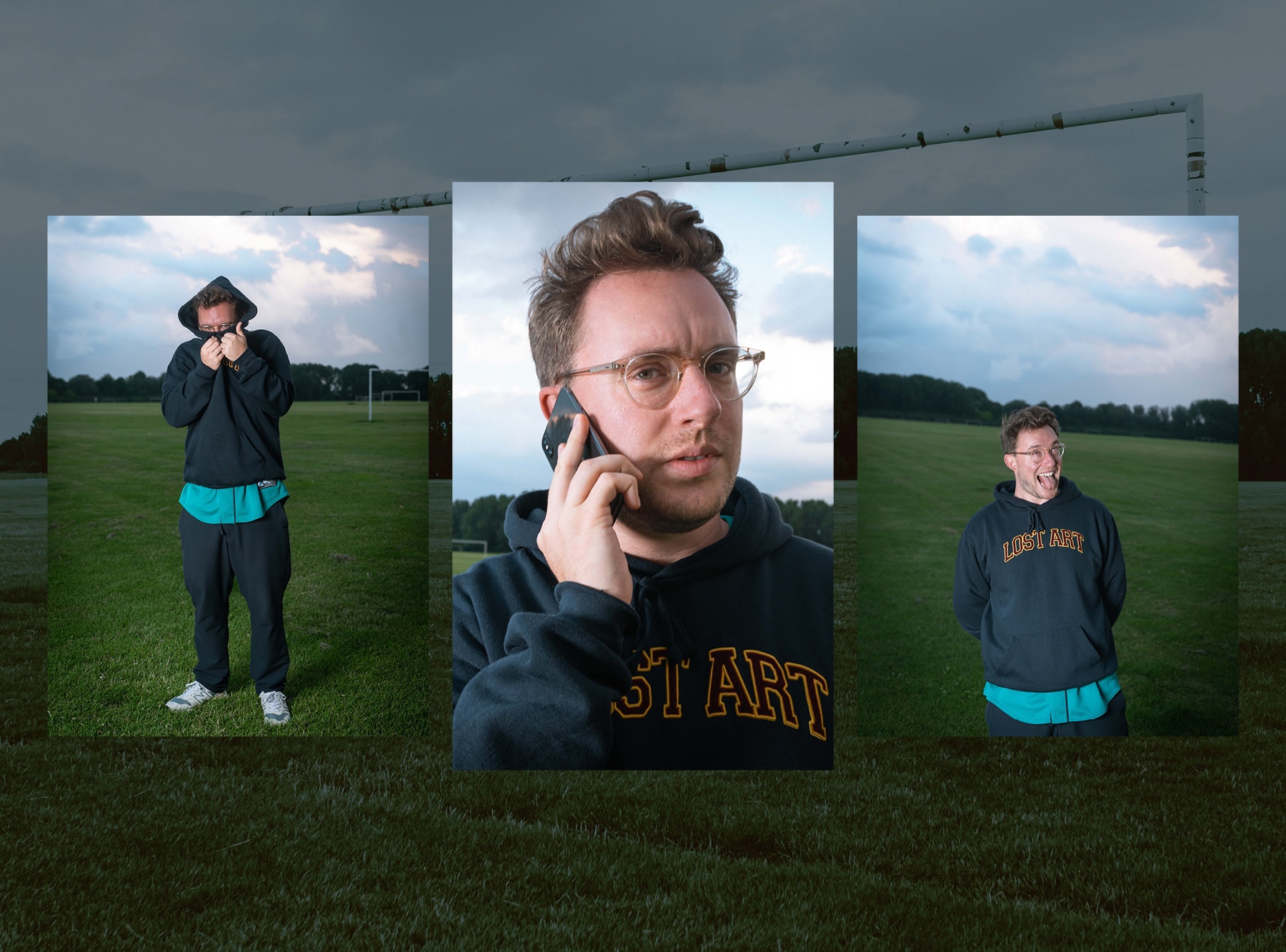 SEVENSTORE: What are the biggest assets of being a Scouser in a new city?
Adam:
Through my experiences in Liverpool, I never once felt overawed or intimidated by London. We get enough exposure to things in Liverpool, so that by the time you get to London, it shouldn't worry you in any way. I think the main benefit is that when you open your mouth here, you're a talking point. The Scouse accent gets you into, and gets you out of, situations. You offer something unique that 99.9% of people in London can't. I've always considered my accent and where I'm from as being something that's helped me, not hindered me. And I always wonder why people lose their accents when they move to new cities? It's definitely a choice.
SEVENSTORE: How do the lads at Hipster football team The Gun feel about having a Scouser in the ranks?
Adam:
They love it mate! They couldn't be happier! The thing is, going into the new season, there's going to be three or four more of us. They've welcomed me with open arms to be fair, they've let me be myself and they've let me bring my own thing to the club as well. I'm the mouth, they know I can take a ribbing on the chin, but I'll give it back. My girlfriend came to watch a game once and afterwards she was like, "You're a gobshite, aren't you?"
But I think that's just how we've been taught to play in Liverpool. You fight fair, but you fight, and level the playing field where you can. I've managed to get myself a good role, helping run the team now, so hopefully after a difficult few seasons, we can get back to winning ways.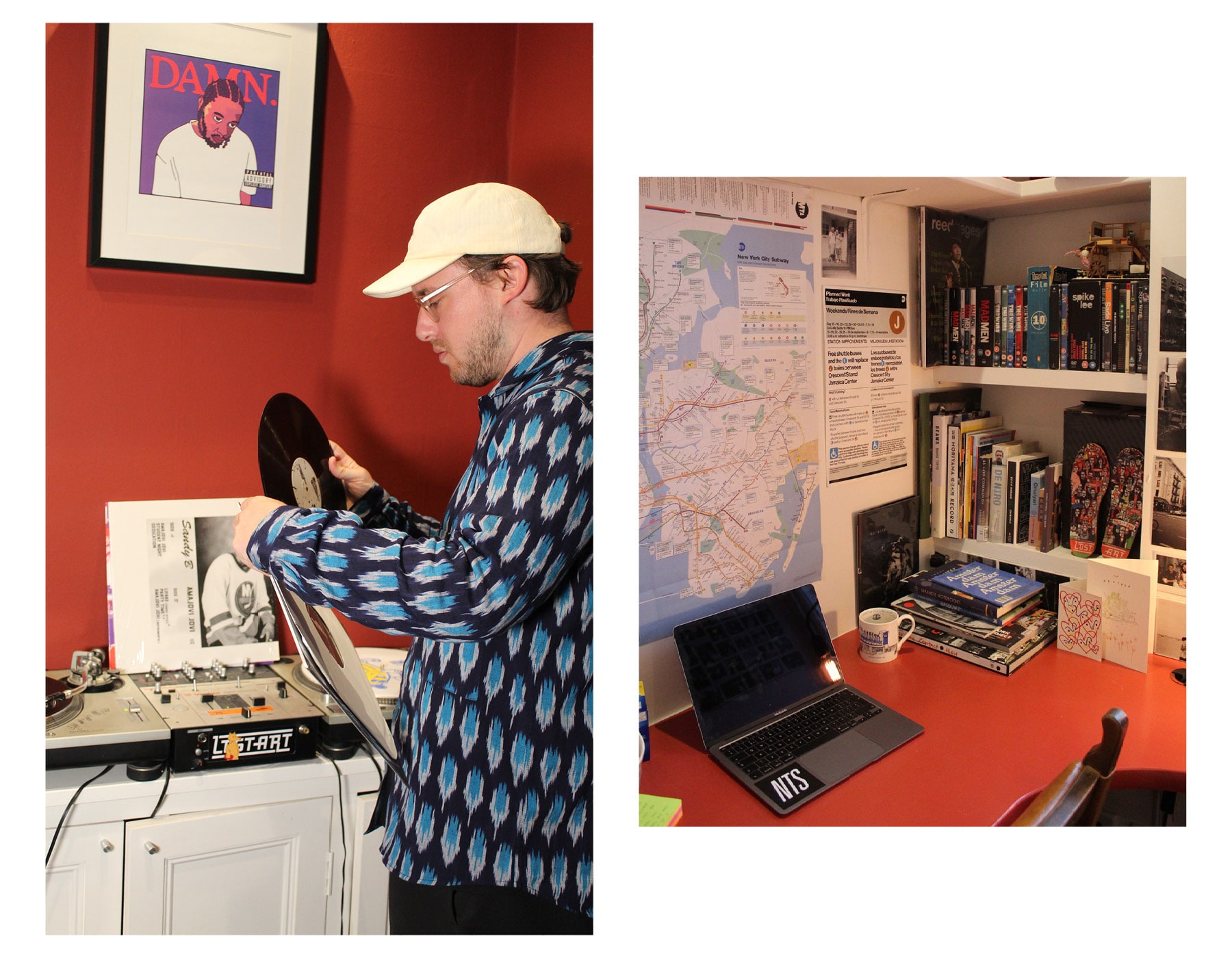 SEVENSTORE: Keeping with the football theme, we hear you're a massive Blue. What are your expectations for Everton next season?
Adam:
No comment. Pass. I'm crestfallen. The thing is I've grown up as an Evertonian all my life, so I don't know any better. But what's happened with Carlo in the last few months has really hit me quite hard. To be honest, I try not to let the football bother me, I've got to a point where I'd rather play, and a major part of that is because I can't fucking be arsed watching Everton anymore. But I'll be watching when the season starts.
Carlo leaving undermines the whole project. So, expectations? None. It's the hope that kills you.
You know me lad, I'm as level-headed an Evertonian as they come. I'm OK with the Rafa appointment. The guy's a proven pro, he takes no shit and is a top tier tactician. Anyway, why are we getting all emotional? Surely getting binned by Carlo is enough to remind us there's no loyalty in football, it's a business.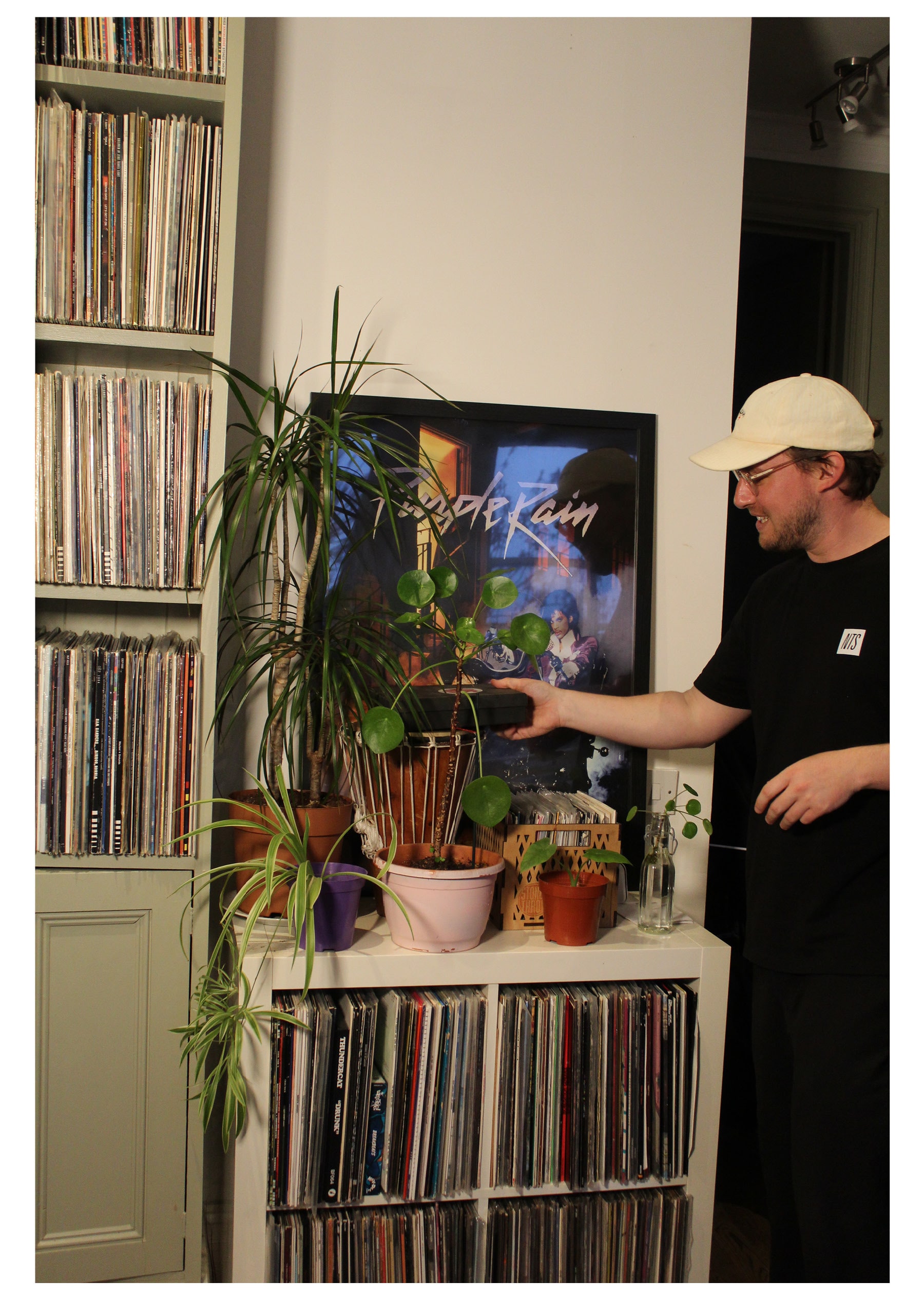 SEVENSTORE: What can we expect from Macca in the next few years?
Adam:
More of the same! I'd like to do more radio and play more gigs abroad and across the country, trying to get the party started. But my main love is radio. I'd take a daily show over a live performance at Glastonbury.
I've nearly done five years in London now, and I'm only getting started. That's how I feel. I'll be checking in on Liverpool all the time, like. It's always a pleasure to come home.
Words by
Jon Turton
Photography by
Jon Turton
&
Beth Morrison
Special thanks to
Adam McAleavey