RICK OWENS DRKSHDW SS20 TAKES ON THE CULTURAL DIVIDE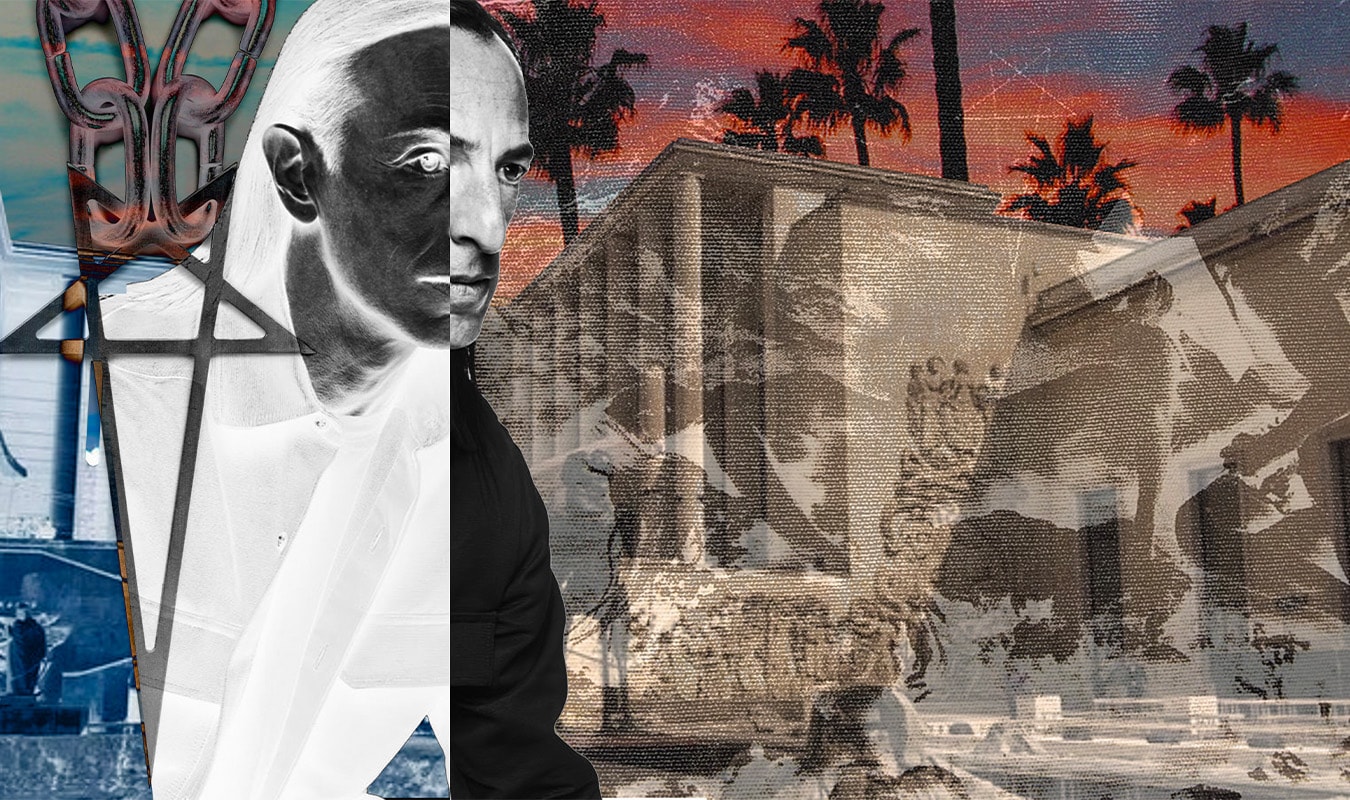 In recent times, a
Rick Owens
show has been built around an ancient myth, something with a dark moral that gives sharp wit to the forms walking the Parisian runway.
FW18's Sisyphus pulls from Greek legend to question if there's fallacy in repetition, SS19's Babel gave an apocalyptic vision of the future from biblical scripture, but SS20's Tecuatl hits much closer to home - diving into Owen's familial roots: its name the Mixtec translation of Rick's mother's maiden name.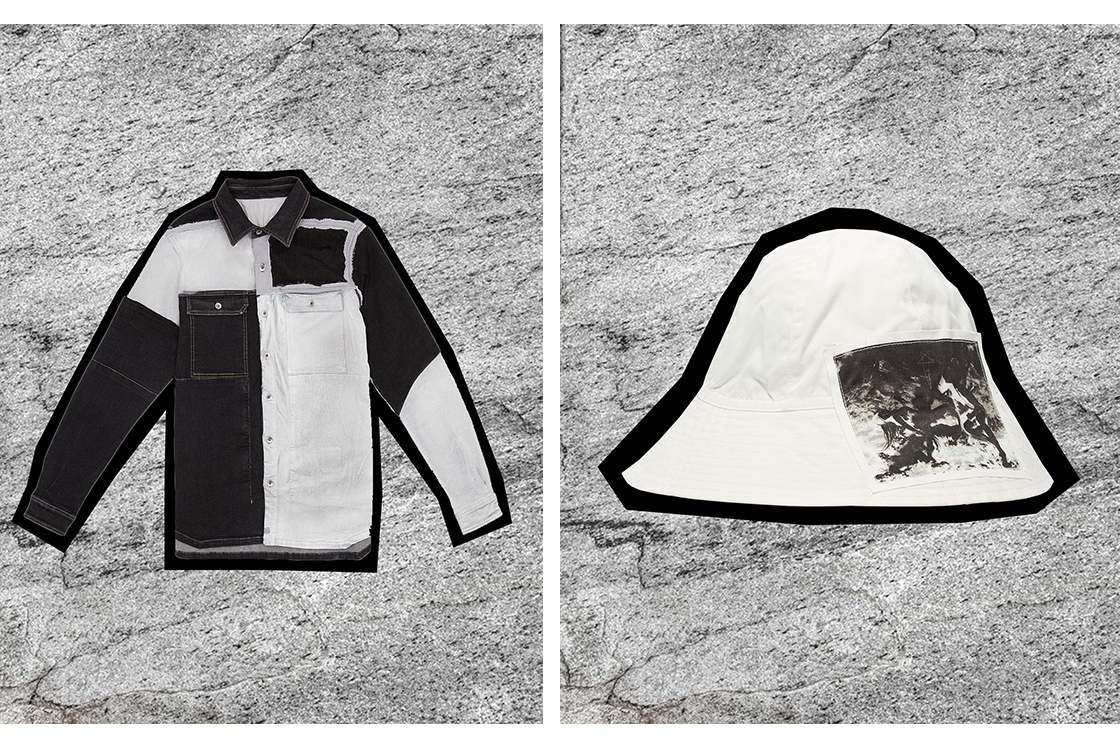 Where the tower of Babel represents the point in which mankind's singular language was dissolved and scattered into disparate tongues, Tecuatl deals with its fallout. At a time in which casual mob politics are being taken literally ('build a wall!') - Owens responds to this division with collaboration.
Raised in California, Owens is the product of an American Father and a Native Mexican Mother. His life is the antithesis of what his government's border wall represents. In the show's notes, he recounts this cultural tapestry: "My mother and I learned English together when she started taking me to nursery school, and my father worked in the Porterville Public Court System as a translator for the Mexican migrant farm workers that were a major part of the San Joaquin agricultural industry".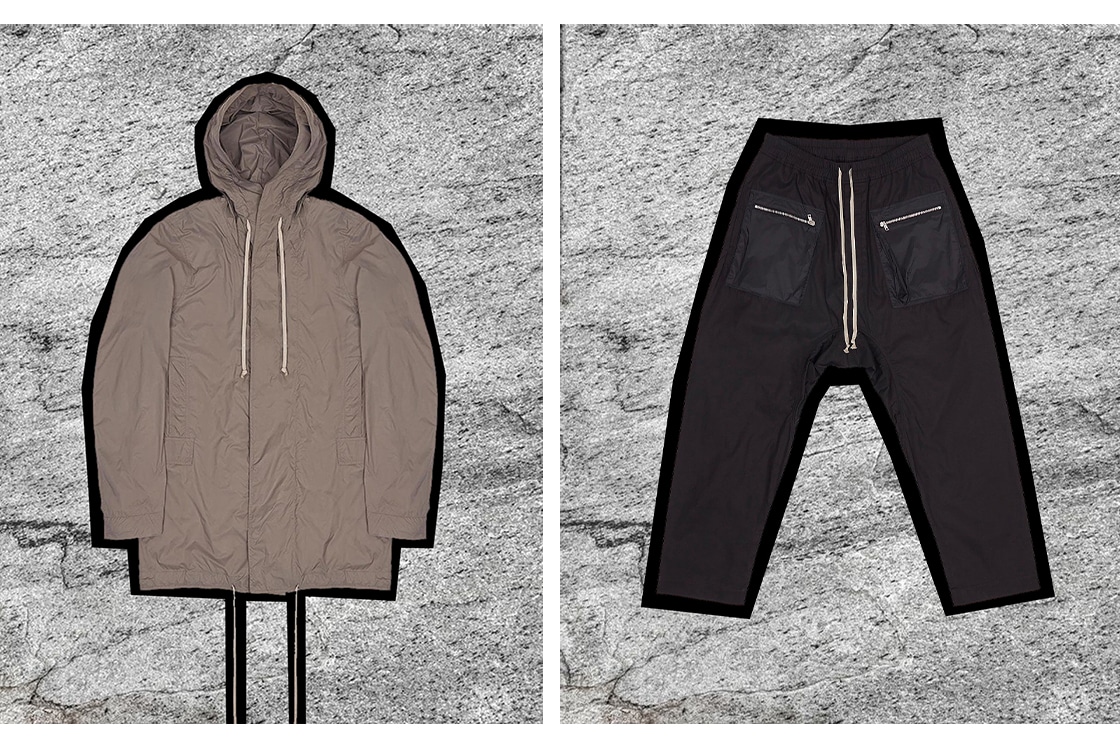 The indigenous Mexican tongue is Owen's ladder to Trump's wall, scaling the walls of physical division with the staircase of collaboration. SS20 sees Owens' towering aesthetic vision supplemented with the United Farm Workers' Aztec eagle logo, in turn supplementing their cause with proceeds from the collection. Elsewhere, hieroglyphs created by Owens take inspiration from Aztec artworks and feature across shirting, t shirts and jackets.
Where the mainline collection includes pops of iridescent cropped blazers and hits of yellow, DRKSHDOW largely eschews glam for its established dusk-in-the-cemetery palette, with occasional pops of safety orange.
Signature dropped crotch pants and jumbo tees anchor the collection in timeless Owens sensibility, with patchworked denim shirts calling back to the show's themes of reconstruction. Pentagram motifs play on the label's association with darkness, but the five-pointed star's meaning in Taoism (representing the 5 elements) simultaneously nods to the collection's sustainable element, including the labels ongoing collaboration with Veja.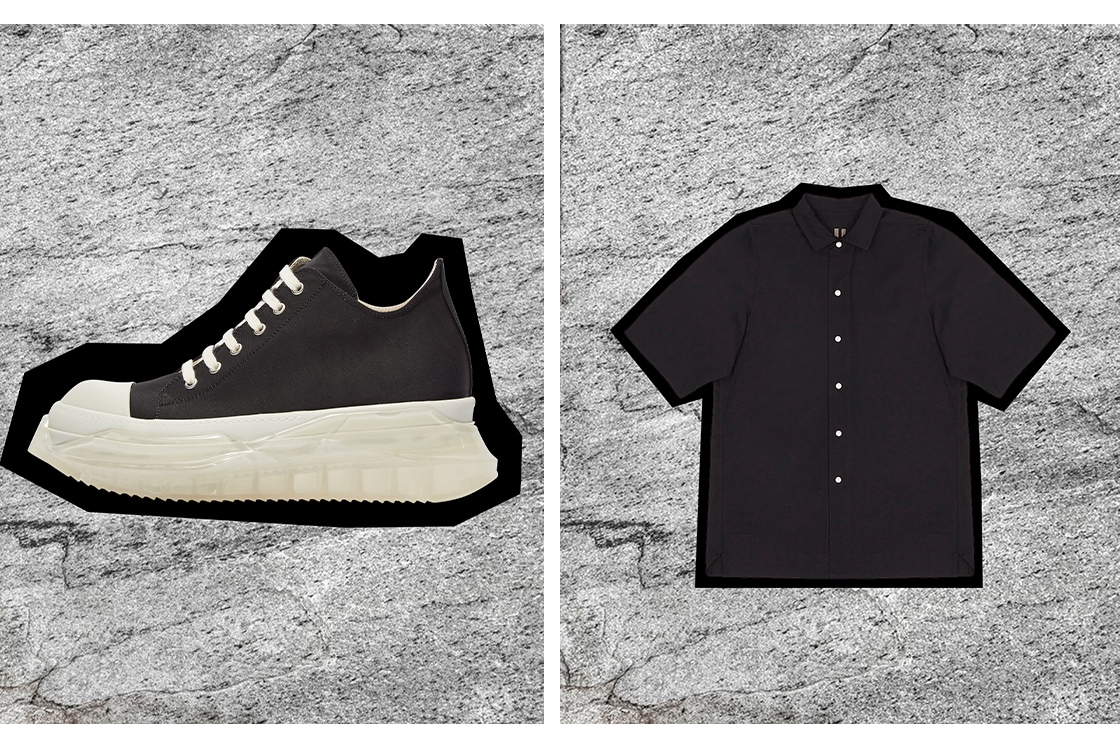 The clay strewn about the Palais de Tokyo gave both an under-construction feel, but also the idea of remodeling, of fresh potential. The clay, shipped In from artist and collaborator
Thomas Houseago
's studio in California, was sent to École des Beaux-Arts (Paris' school of fine arts) when the curtain closed to be given new life by its sculpting students – a fitting cross-border fable of expression and unity.
Rick Owens DRKSHDW is available
online now.