RAF SIMONS: INNOVATION, MODERNITY AND INDIVIDUALITY
Having spent a large majority of the last 15 years under the guise of some of the world's most prestigious fashion houses;
Raf Simons
enters 2020 with a rebellious perspective on his namesake label as well as a new-found freedom working on his own terms.
Launched in 1995,
Raf Simons'
namesake brand began as a youth culture line built on the fundamentals of 'Innovation, modernity and individuality'. Having graduated in Industrial and Furniture design four years prior, Simons was encouraged to take the step into clothing design by Linda Loppa, head of the fashion department at Antwerp Royal Academy.
10 years on saw Simons step out of his comfort zone into womenswear as the creative director at Jil Sander in 2005. Forging a success from cutting new shapes season after season, he was central in persevering the brands reputation for streamlined minimalism. After seven years at Jil Sander, Simons moved into Dior – establishing his own elegant, modern outtakes on their archive of classic silhouettes before finally moving to Calvin Klein, a position which he left in December 2018.
Fuelled by his love for both rebellious youth cultures and traditional menswear. Simons' emergence in the '90s reflected a different image of masculinity and menswear, his craft was dedicated to confident outsiders, focused on the individual's attitudes and moods. From his very first collection, creative fusions of arts played a huge part in the designer's creative process with music, art, photography and performance all having a substantial role in clarifying the world Raf Simons wanted to project, whether that be in his own brand the number of fashion houses he has headed up in his formative years.
Throughout the years it has been important for
Raf Simons
to stay innovative, evolving his research of fabrics and textures interplaying with new construction and shapes of the contemporary man. Since the birth of his brand there has always been a devotion to youth culture and that is still present to this day. The Raf Simons SS20 collection underlines the designers counter-culture roots with slogans, 'How to Text Your Teen' embellished across fabrics and textures. It is also worth noting reference to place in this collection, Antwerp and America are both mentioned, along with 'Stoned America' slogans and smiley face ecstasy pill motifs – a look back to drug references made in past collections. Stand-out pieces come in the from of tailored shorts, horizontal denims and RS-LAB logo lab coats. A true expression of Raf Simons' innovation working on his own accord with no strict schedule to succeed.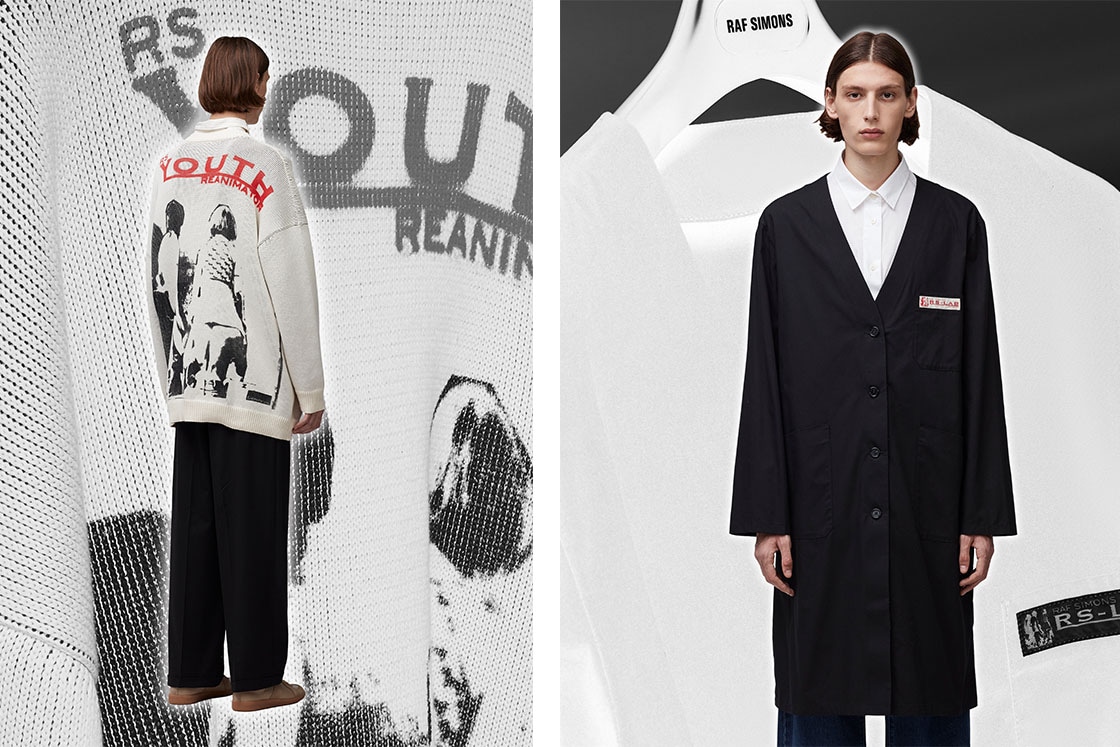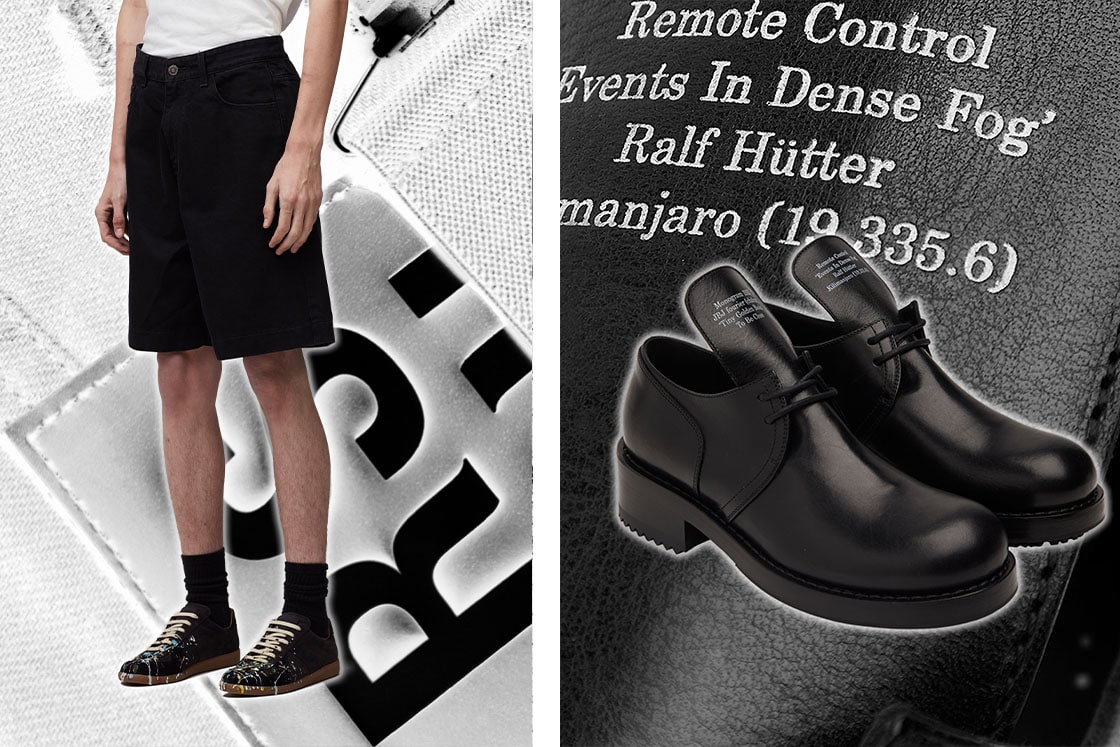 Shop the Raf Simons SS20 collection in-store and
online
now.