"At a dinner party, they will look perfect, but if it's a promise they can't fulfil in everyday life, it's really sad." – a touching statement from Jean Touitou and a one that resonates into the ethos behind his Parisian brand -
A.P.C.
Founded in 1987, A.P.C. or Atelier de production et Creation (French for "Studio of Production and Creation") is a French ready-to-wear brand led by Tunisian designer, Jean Touitou. The initial idea of the brand was set when Jean lost his luggage en route to Barcelona, wanting to buy new underwear and jeans but everything was so badly washed. He then decided to make jeans, a central focus to the A.P.C. collection.
Raised to appreciate the simple, well-made things, Touitou's upbringing inspired his minimalistic aesthetic. As an adult he quickly learned about fashion and business working as a designer for a number of brands but after the Barcelona ordeal, he tracked down some fine Raw Japanese denim and set his own path.
A.P.C. was a title that came later, it was firstly introduced into the market under 'HIVER 1987' and was solely focused for males. It soon became apparent that it was not only males attracted to the minimal, simple designs the brand possessed and soon after, collections turned unisex with a focus on both, men and women. This didn't differ focus away from functional, quality garments that have been so prevalent from the start.
Originally the focus went on
denim
, particularly for their use of Japanese selvedge denim. A range of different shades and fits bring this raw denim to light – rigid and dry, it's designed to be broken in, making it personal to the individual. To complete the fit, A.P.C. doesn't look to trends, keeping an emphasis on what is essential for today with high quality basics that will stand the test of time or simple aesthetics that will stay close forever. It is about minimalistic, ageless fits that are deeply considered through the importance of both, production and creation.
A.P.C. isn't luxury fashion, nor does it attempt to be. It is served as a strong contrast to the bold and outspoken streetwear sector and a mainstay of a wardrobe through time and function. Firmly cemented into understated design, A.P.C. have dipped their toes into different aspects of design and further into collaborations. Before Yeezy, there was a Kanye West collaboration, broadening Kanye's first designs for the fashion world and a progressive outlook on the core designs behind the brand. This collaboration was just one in a long history of projects orchestrated by A.P.C., as they have since moved forward working with Kid Cudi, Brain Dead and
Carhartt
to name a few.
Where high-end fashion tends to plod on investigating new trends, taking steps in every direction, A.P.C. stay adrift of the limelight and keep a persistent focus on what is true to them; functionality, consistency and quality.
Shop the latest A.P.C. collection
online now.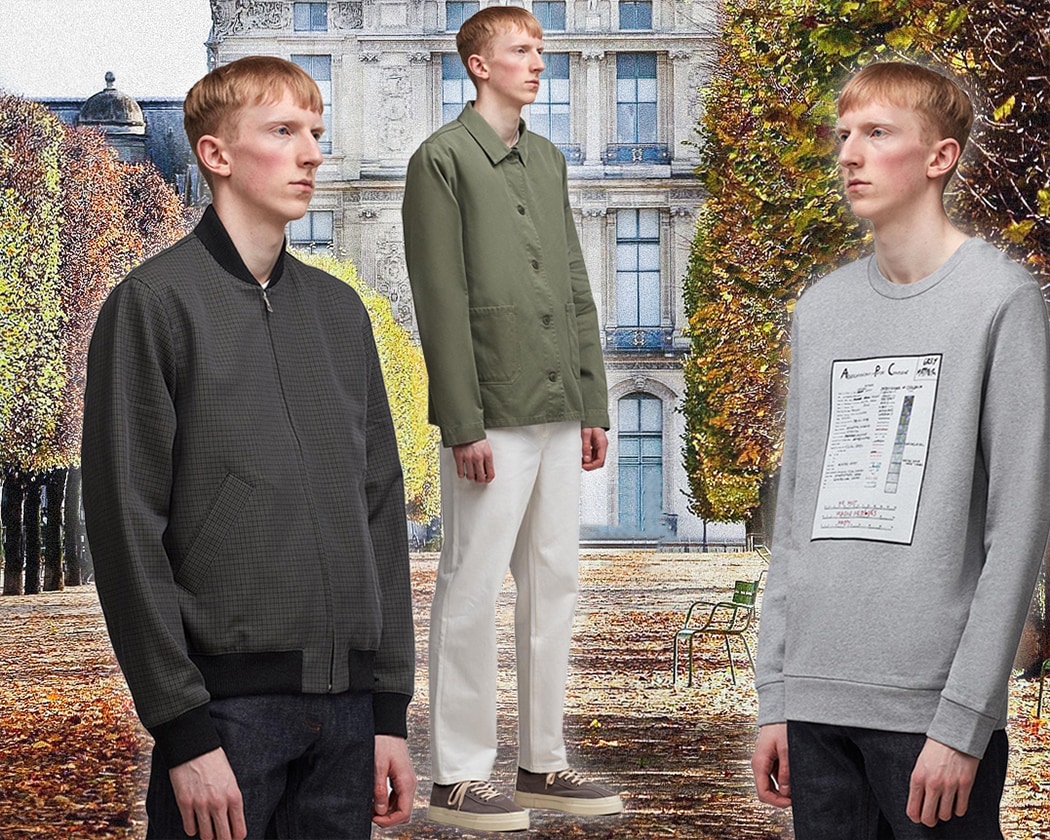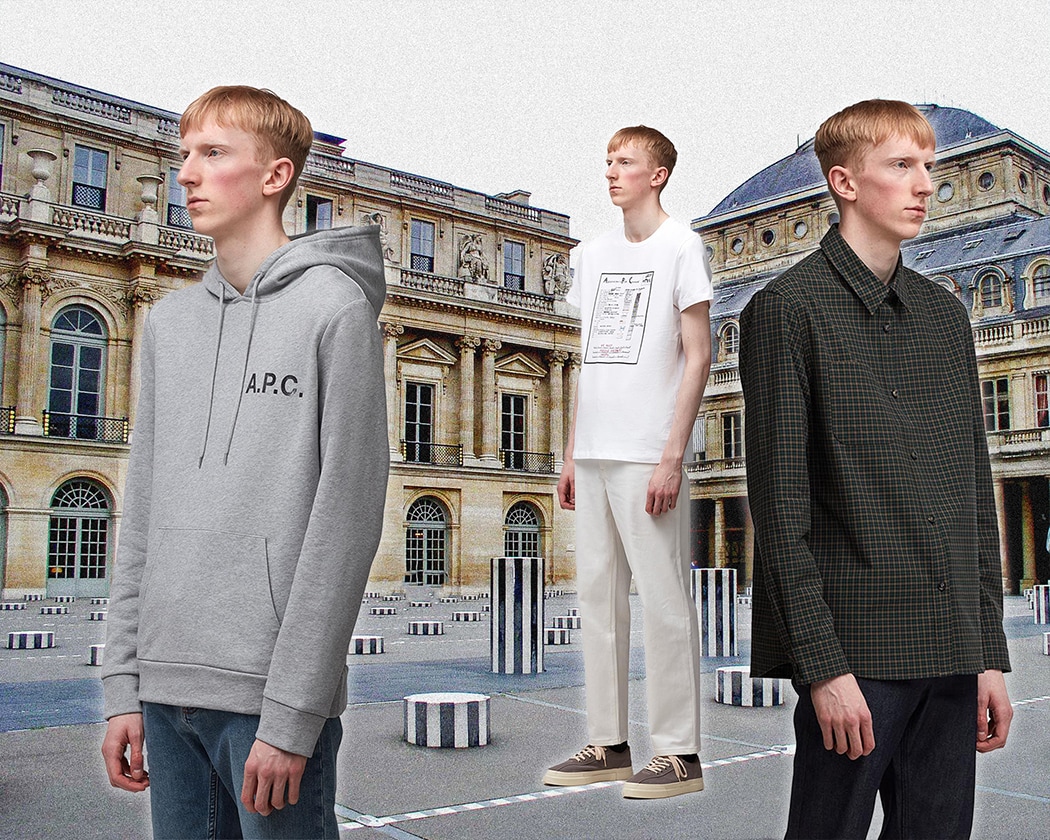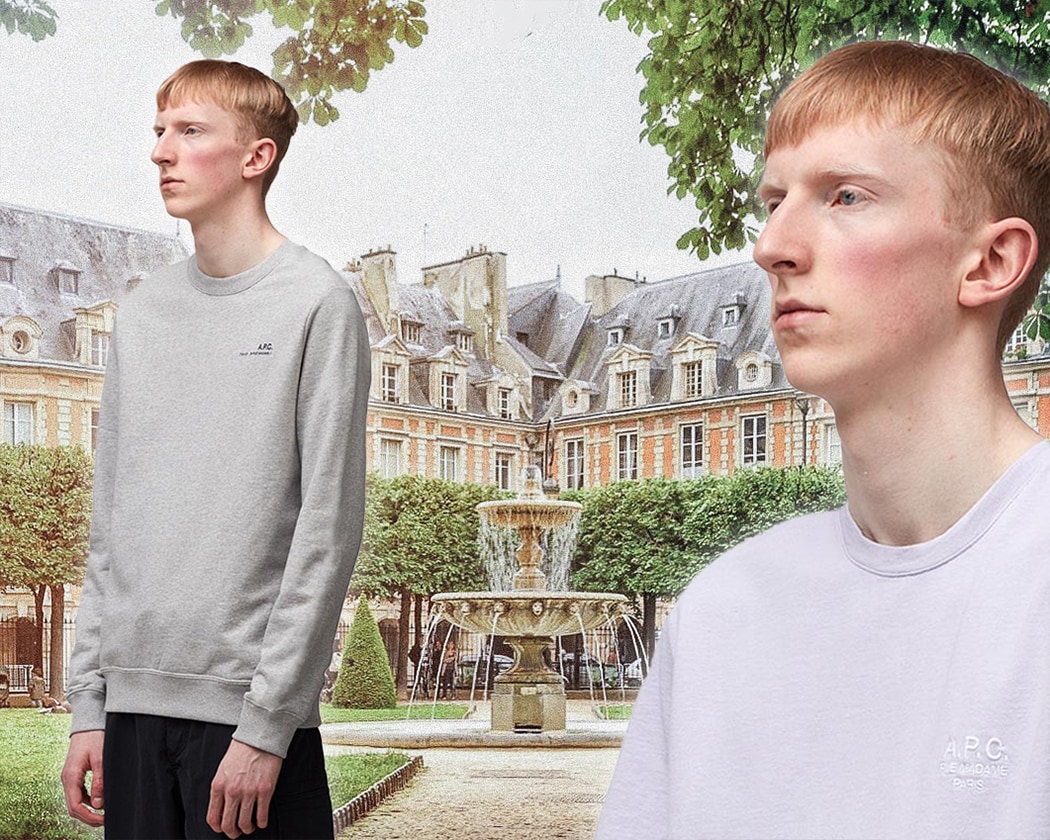 Shop the latest A.P.C. collection
online now.