NEW BALANCE M1300JP: MORTGAGE THE HOUSE
The
New Balance
M1300JP returns in its next iteration after a five-year hiatus.
This finely crafted profile, first introduced in 1985, was and still is regarded as one of the most coveted
New Balance
silhouettes to date. Taking a nod to the premium running sneaker, the combination of high-quality nubuck leather and mesh show why the sneaker "costs more than any other running shoe you've probably ever owned", according to New Balance.
The M1300JP made headlines in a punchy advert introducing the silhouette as "revolutionary". A wedge of EVA married within an outer shell of polyurethane is what deemed a hit for the innovation of the sneaker back in its OG days – a stand out from any other running shoe and a justification to the price it was given. Striking a cord with the Japanese consumer in 1985, the sneaker was pricey, being equivalent to $400 at the time, but how much would it that cost in the modern day? This is why people had high admiration for it, but only a very few owned the shoe.
Playing on the satirical nature, SEVENSTORE delve into the sharp dark side of Patrick Bateman (Christian Bale) and Wall Street banker Gordon Gekko (Michael Douglas) to set a vision of dark comedy and psychotic breakdowns. Think back to the late '80s – a wealthy, greedy banker lavished in a materialistic world drawn to the luxury of this shoe.
2020 brings the return of the sneaker. Manufactured in Skowhegan, Maine, this New Balance favourite boasts quality. Textured mesh and stately grey suede overlays dominate the sneakers upper, a white leather heel trim and tongue tab add to the first-class nature. This modern outtake still features the revolutionary EVA foam for luxurious comfort inside a durable Vibram upper. Materials ever so consistently true to the original 1985 release.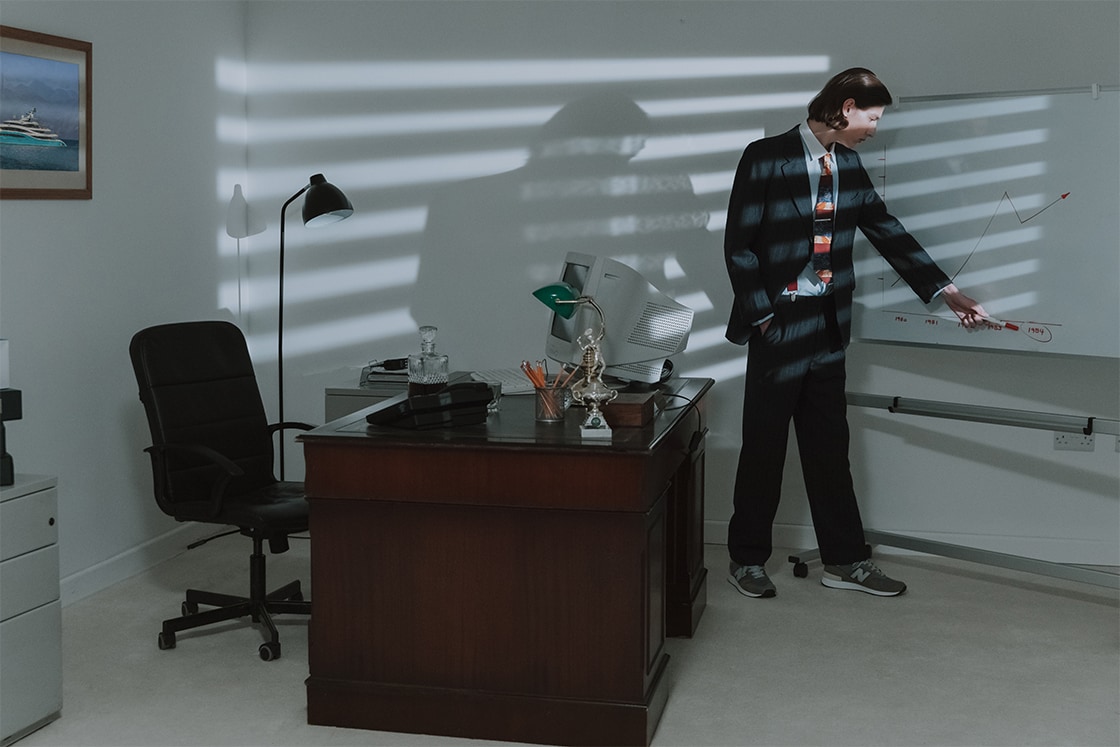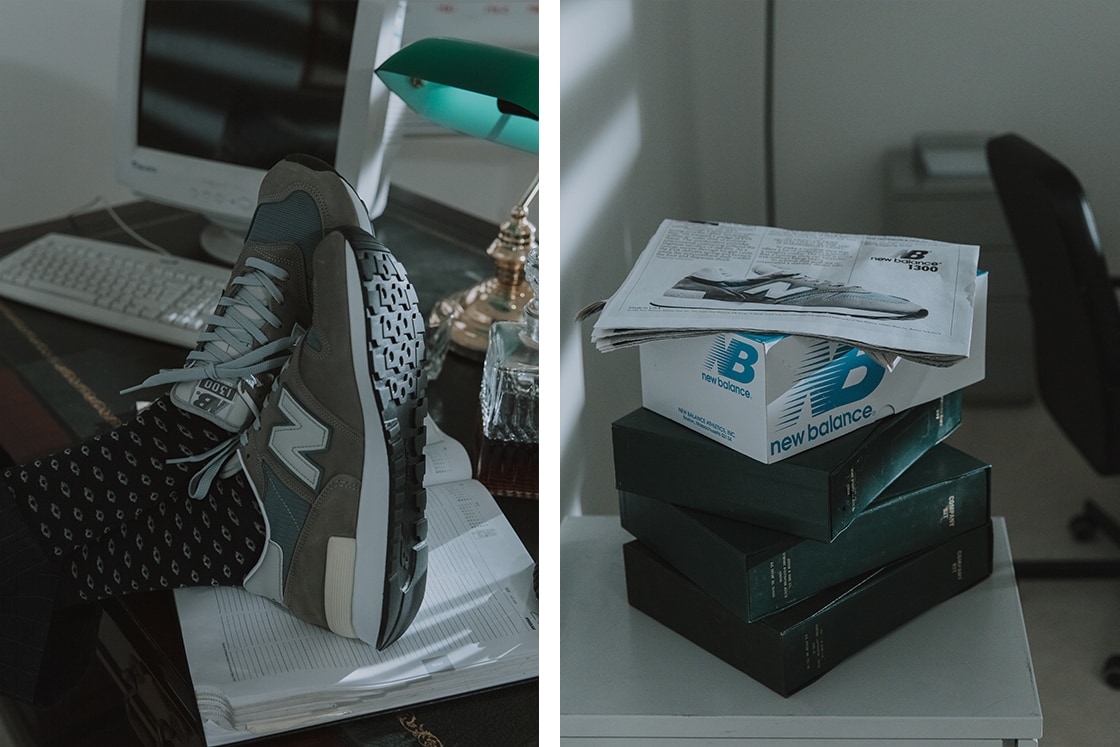 Register to purchase
the New Balance M1300JP online and or purchase in-store from 22 FEB 20.