London Fashion Week Men's SS20
London Fashion Week Men's has enjoyed somewhat of a rise and fall since its inception: from a burgeoning menswear scene with a bright future to designers skipping shows (or moving to Paris), attendance falling and the event being called into question as an essential part of the menswear calendar. We're not here to give answers to the importance of LFW:Men's as an overall event, but rather to be aware of the context as we review SS20 collections. Either way, it's undeniable that London still houses some of the most exiting designers globally, and some genuinely unmissable shows.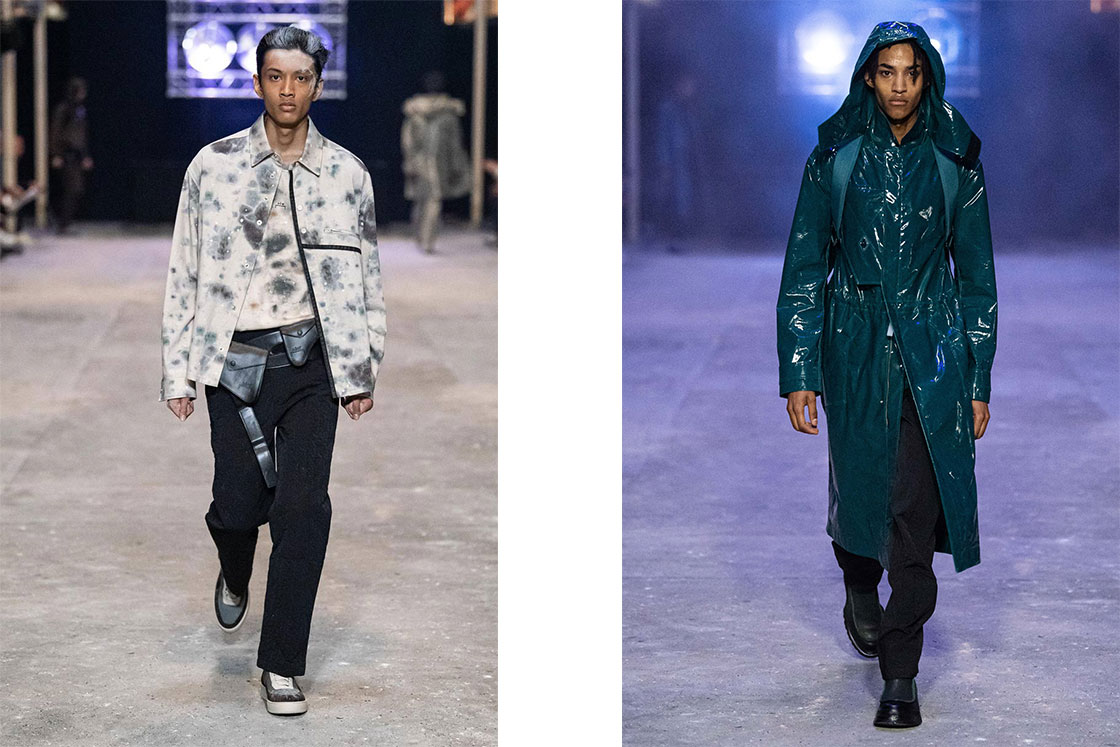 A-Cold-Wall*
Samuel Ross continued his rise to the top of the world calendar with 'Material study for social architecture'
There was a a feeling of graduation for A-Cold-Wall*, at once showing the industry's gradual lean towards tailoring while cementing Ross' vision of subverting perception of the working classes. If the looks weren't enough, rising water and the barks of a Rottweiler contextualised the current state of Britain – amid crisis of climate and leadership, the real people leading the country live in much more textured dwellings than Downing Street's Ivory towers.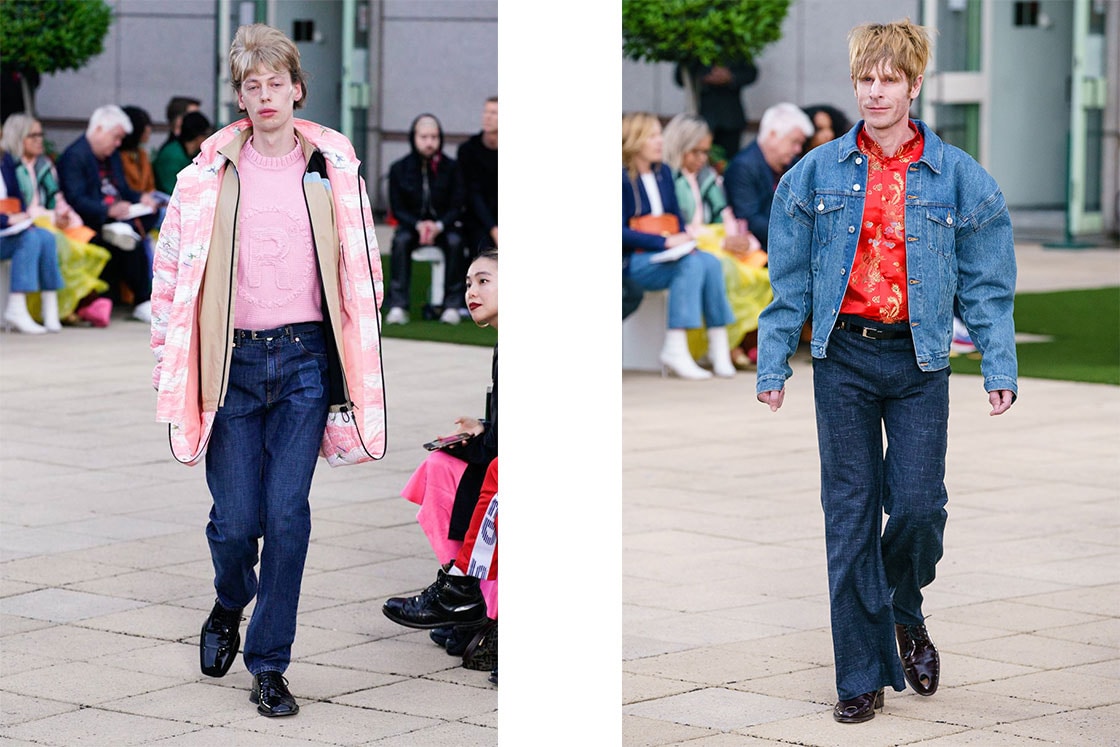 Martine Rose SS20
Furthering her exploration of British subcultures, SS20 sees Martine turn her gaze to the early 80s – COEXIST dealing primarily with the duality within the population. A self-described 'critique of contemporary British politics'; T shirts with double necks, and fitted-but-flared trousers, exaggerated-shouldered blazers over mandarin-collared oriental printed jackets –a nod to the 'wild alter-ego' of the 80s youth, a time when politicians didn't feel the need to fess up to their recreational drug use in misguided attempts to humanise themselves.While Martine's warped proportions and mismatched textiles will always keep us engaged, the collection felt like business as usual - the brand may not be moving on, but, for now, we're ok with more of the same.
Studio ALCH
Reconstruction is a mantra banded around a lot in the current climate, but few brands can confess to doing this as purely as Studio ALCH – the label created as a progression from the home-made charm of Alexandra miniswoosh Hackett's stitching together of Nike caps into shorts, and full tracksuits made out of socks. This sounds cute, but the evolution to full creative outfit is anything but. Reference and nuance are still there, as are garments reconstructed from duffle bags and packaging otherwise thrown away.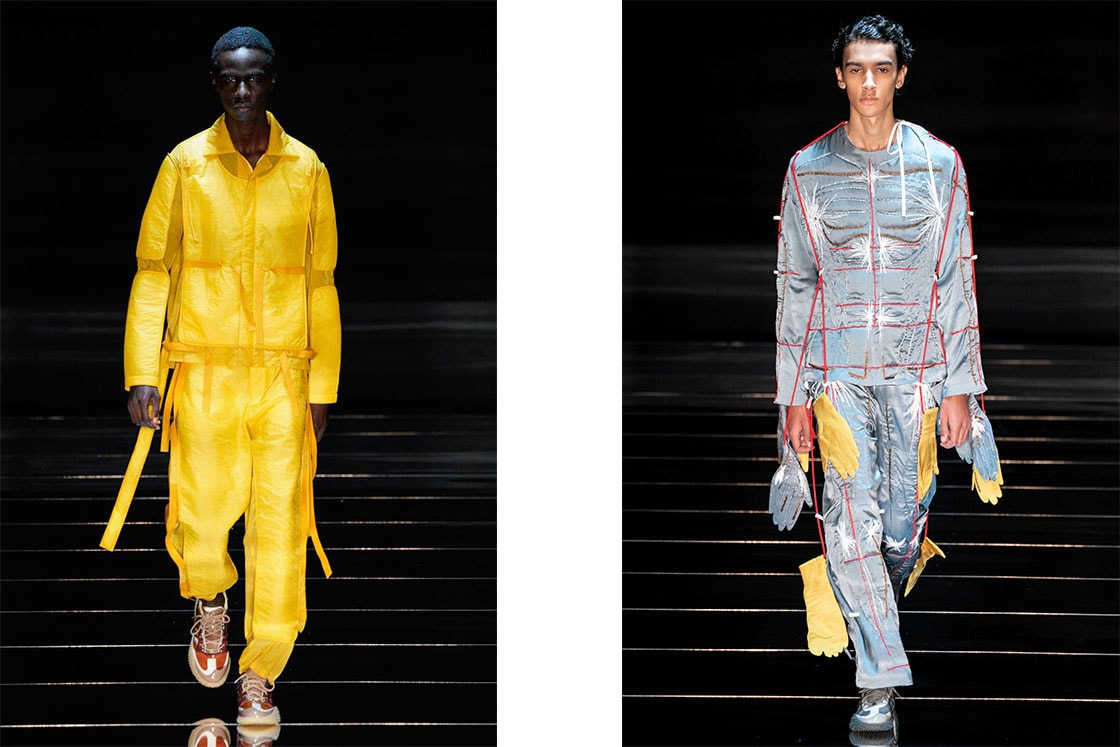 Craig Green SS20
Craig Green's exploration was into strength, fragility, and masculinity, only where last season he had been thinking of 'a man made of glass' – which represented an individual who had reached the perfect balance of fragility and strength and assumed his final form – this time around, his man was looking inside himself, a study of self and flesh and bone. Notably, we saw a reworked, transulscent adidas Kamanda, the first steps into a collaboration to breathe much-needed new life into adidas' special projects - left, ironically, much darker after the departure of Rick Owens.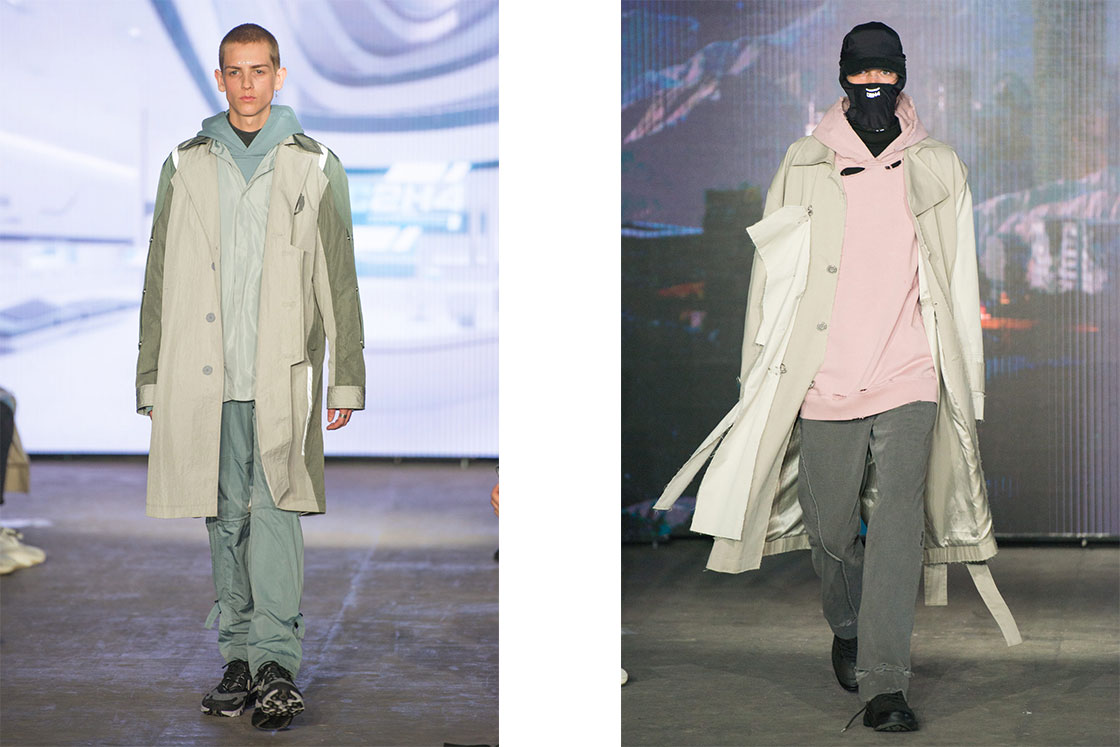 C2H4
Focussed on the 'post-human era' (one that may be coming sooner than we think), SS20 brought with it muted palettes highlighted with metallics and iridescents, and the modular, punk-chemist aesthetic we've come to expect from Yixi Chen's Los Angeles based label.Perhaps more impressive than creating collections that are strong enough to stand next to Samuel Ross's A-Cold-Wall (while distinct enough to stand on their own two feet), is the world-building that informs each one.