Liverpool, Culture City
Christopher Torpey on music, momentum and the weight of history
"Welcome to the third Golden Age of Merseyside music."
These aren't my words but those of Queen Zee – the Liverpool punks beloved of Iggy Pop – who tweeted this statement on 13th October 2018. You may think it's hyperbole, but I'd say it's merely a fair reflection of the state Merseyside music in 2018. It has, once again, been a remarkable year for our region's musicians. Stand-out albums from Bill Ryder-Jones, She Drew The Gun, The Vryll Society and Mark Peters will make many critics' end-of-year lists, with plenty more artists waiting in the wings to continue a Scouse music domination (check out Xam Volo, Zuzu, MC Nelson and Sub Blue if you haven't already). But it's on the ground, in the city's great mix of venues and clubs, that you'll witness exactly the kind of camaraderie and energy that Zee's original tweet alludes to. The city is alive with DIY creativity. It's infectious, dynamic and hard to ignore. The Beatles? Nah, mate. Old news.
There can't be many other cities in the world that can support and nurture the number of musicians and events that Liverpool does. Scores of musicians are out their plying their trade every week, and they do so in a supportive community where collaboration and cross-pollination are not merely buzz words, they're a way of life. It's a state of the rude health of a music community when you can point to a genuine buzz in the air and scenes-within-scenes; nights where the bands are promoters, performers and fans, where everyone mucks in; where you see support acts singing the words of the headline act's obscure songs and losing their shit. It's a self-supporting network –and it's fucking exciting. You should take note of Queen Zee's words, because they may well turn out to be prophetic.
There's no doubt that the region's cultural renaissance has been on an upwards trajectory since the 2008 Capital Of Culture year, taking the positivity in our collective spirit skyrocketing upwards. Liverpool has been a city in constant flux since the turn of the millennium, and is visually and emotionally a very different place to the one that signed off the 20th Century. This upwards turn has perhaps come a decade or so too late after years of stagnation (both forced and self-inflicted), but you can't doubt that it's a city on the up. Consider a visitor to the city, seeing a place that seethes with civic pride, one which celebrates the achievements of its own, makes museums dedicated to telling their stories and welcomes in others who want to come and embrace that energy and use it to create new stories; they're going to want to come and sample that atmosphere – a blend of pride and acceptance, mixed with a 'can-do' attitude – and be enriched by the personalities and stories that it's all built on.
Re-purposing former industries and turning our history into new forms of culture has been a defining narrative of the city's 2008 boom. Both the Baltic Triangle and Ropewalks areas have become desirable locations for visitors in recent years, as living embodiments of Liverpool as a city on the rise. Where once the clank and grind of industry dominated, driving prosperity, culture now leads. The warehouses and factories left behind as the city's docking operations have moved gradually northwards have been taken over by new industries; digital, disruptive and with the same kind of daring that made the city a global leader.
Certain chapters in this region's history loom large over us, especially when it comes to music and culture. Being respectful of this past, yet not weighed down by it is a tricky course to navigate – especially when some elements of that past are uncomfortable. But, the Merseyside region has always been at its best when it's looking forwards and embracing change, which is exactly what culture-led regeneration does when it is executed properly. There's always room for a respectful repackaging of heritage within such plans, but we must also make sure that we don't overlook the strength of communities who are living with and reinterpreting these stories on a daily basis. Accessible forms of culture like music, art, theatre, poetry and comedy are universal forms of mass communication, and they can help us to understand these deep-seated motivations. As well as being a salve and a spark, music is also a powerful vehicle with which to have difficult conversations, and question our preconceived notions.
It never ceases to amaze me how perfect a backdrop Liverpool is, not just visually, but in the context of it being a great place for creativity to flourish. There's a mass of energy to be drawn from walking the city and noticing its (seemingly) random points of convergence, where buildings cluster and the layers of myth and legend run deep. There are also a plethora of stories and connections tied up in the city's dense historical web, most of which we're not even aware of. These gaps in our knowledge are cavities where conjecture, folklore and character flood in. These are the things a city is built on.
A whole history is out there on the walls of this cultural melting pot, and between those walls the future is being written by artists working fervently in bedrooms, box rooms and makeshift rehearsal spaces. The city is a canvas, the most richly detailed backdrop against which people document their lives in the most vivid ways. Its features, craggy surfaces and buildings are full of so much colour and character. Whether it's artists coming to the Biennial from across the globe to interpret what they find here, or our own homegrown musicians documenting their relationship with home, the city and its people are an endless source of inspiration.
Our walls are witnesses: there is so much information around us just waiting to be discovered, and so much energy to tap into. We're all constantly adding to the already dense narrative, layering on top of the memories that are already there. Every one of our actions seeps in to our surroundings, becomes folklore, ready for the generations coming after us to discover, learn from, twist and fashion into inspiration for their own new memories. And the cycle never stops, it keeps getting denser – and that's why it's important for us to keep adding to the strata of stories in the bedrock, so that the work of today's artists isn't forgotten.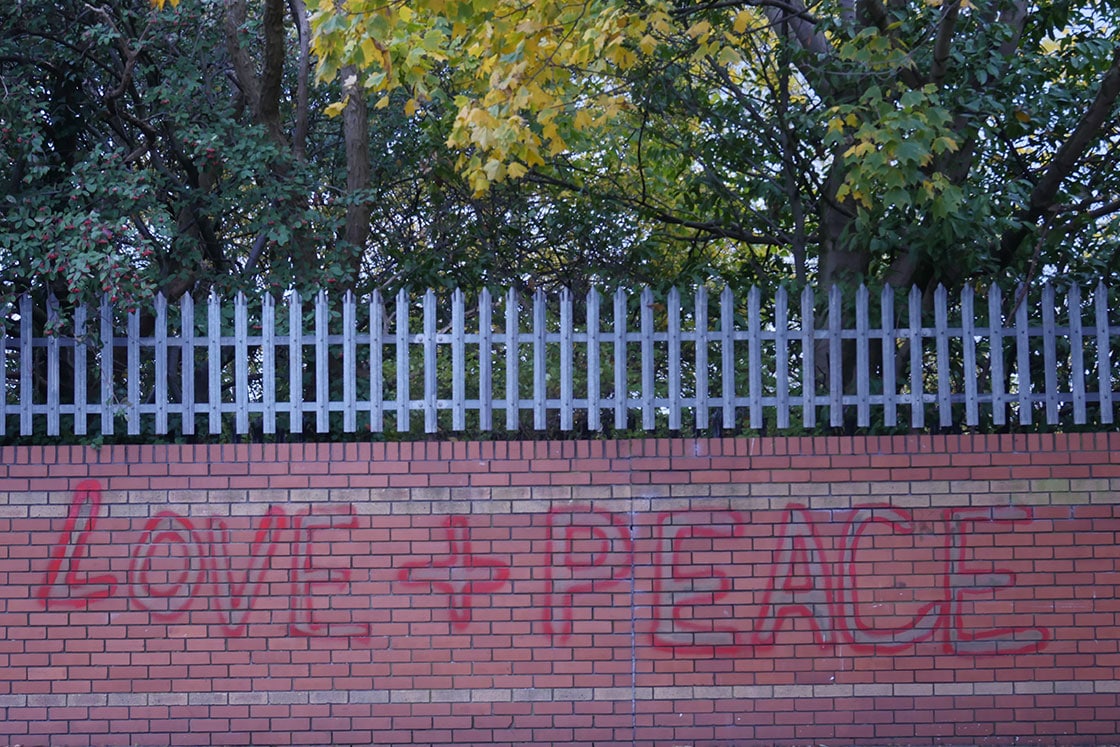 The power of great art is that it has the capacity to make us connect deeply with the emotions of others, and it improves our ability to see things from another person's perspective. The same can be said for nurturing a strong sense community spirit and togetherness; art, and its attendant culture, is a vitally constructive aspect in the development of strong communities. And if you're connected with the society in which you live, through art or broader cultural community activities, you're more likely to care about it and do something to protect it.
So, you see, we need music, and art, and the ability to create – as much as we need the venues and institutions to showcase and consume these creations. Art is not an indulgence, it's part of our makeup – as a form of expression and as a way for us to understand the deepest motivations and feelings of others. And you don't need to have a university degree or a love of DIY garage music to see that; you just need the ability to feel.
In Liverpool, feelings run deeper and emotions are stronger. Because a proud sense of culture is buried deep in the bedrock of our collective identity. And when the memories of giants, Stevie G and four lads who shook the world are long since faded, that is what will still be powering this city's incessant forward motion.
Christopher Torpey is Editor-in-Chief of Bido Lito!, a monthly print magazine documenting Merseyside's new music and creative culture.