POSTAL - Dundee c/o Nel Roy
SEVENSTORE exclusive
Dundee isn't top of anyone's list for birthing sell-out collections, but that's exactly what Nel Roy's POSTAL is doing, growing from a passion project to a tight collection of embroidered slogans and graphics in collaboration with fellow Scot Jasper James – tees inspired by a conversation with the house DJ that sold out in hours when launched exclusively at SEVENSTORE last month.
There's something uniquely personal about the graphic t-shirt. Whatever the designer is trying to get across, be it a take on branding, a social message or an emotional connection, it gets buy-in to a much wider audience than avant-garde runway pieces, conceptual video or selling prints in a gallery gift shop. For consumers - for fans – it's a badge of insider knowledge and a show of support, a chance to nail your colours to your chest/back/sleeves. Or, you just like the print.
In the ruthless proving grounds for young brands, it's the graphic tee that acts as the scout, the foot soldier and the standard-bearer: the literal representation of collection-wide concepts; the affordable membership for lower incomes; the volume pieces that keep you afloat when your £2k coats aren't selling.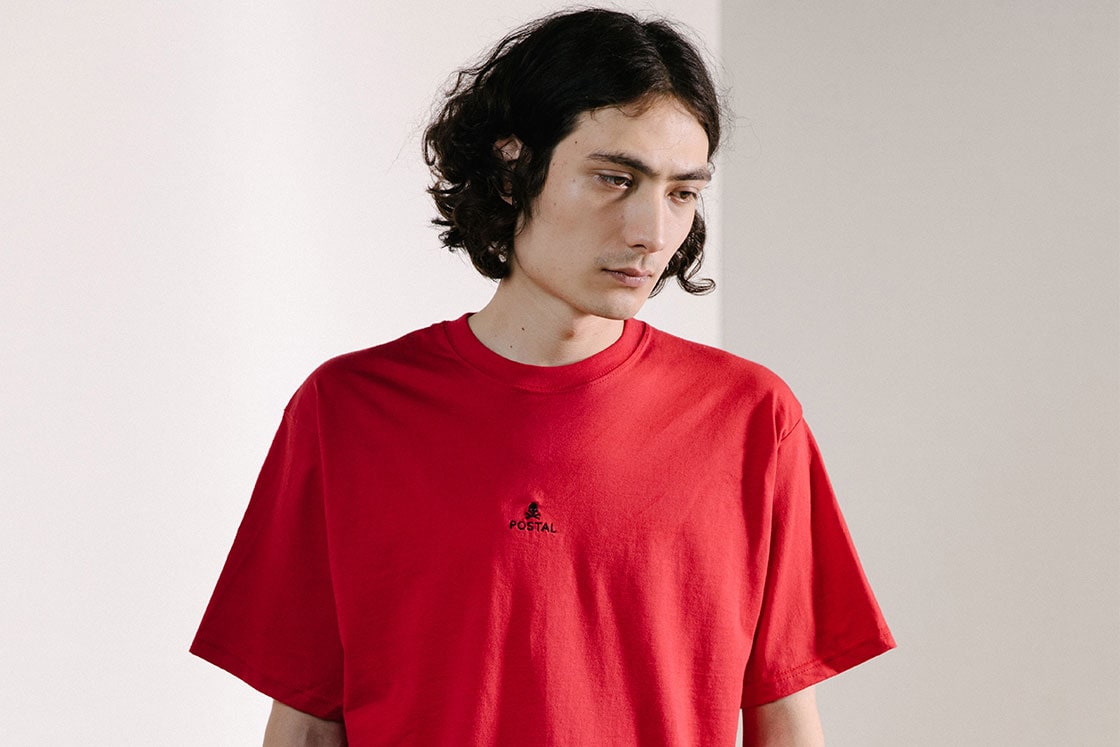 For POSTAL, their collection of Abloh-approved graphics have placed both feet firmly on the stairway to greatness. In a climate where the new luxury is dictated by the early adopters and purchased at a 100% increase by the aftermarket casuals, the best time to invest in POSTAL was yesterday.
New season
Postal
launches, including exclusive styles, are now available on SEVENSTORE.COM.