Moncler
is world-renowned leader in outerwear garments, forward-thinking collaborations and a powerhouse of the new generation. Through a change in direction, the Moncler brand is at the top of trends for the new age.
Their continuation into developing fundamental styles has brought about new fabrication and innovative techniques sitting the brand at the top. From the mountains to the streets, Moncler have taken a path through outerwear into a world of streamlined casual fits for everyday looks.
As the mainline of Moncler has transcended from the harshest of climates through the fashion sphere, divisions of the brand have emerged. One of these divisions is
Moncler
Grenoble. This collection is a progressive outlook into new high-performance wear catered for the bridge between sportswear enthusiasts and fashion natives of today. The diffusion line is aptly names after the Grenoble Winter Olympics in 1968, when the brand landed themselves on the map by providing skiwear to the French Alpine team.
Shop the latest collection of Moncler in-store and
online now.
ECRINS NYLON DOWN JACKET
Moncler protects in the toughest of climates. The Ecrins Nylon Down Jacket features Moncler's premium down fabrication to give out that extra bit of warmth.
DOUBLE LOGO T-SHIRT
Whereas Moncler may be known for their outerwear product, their diversion into casual offers a touch of smartness and layering for the full Moncler look.
VANCOUVER ANKLE BOOT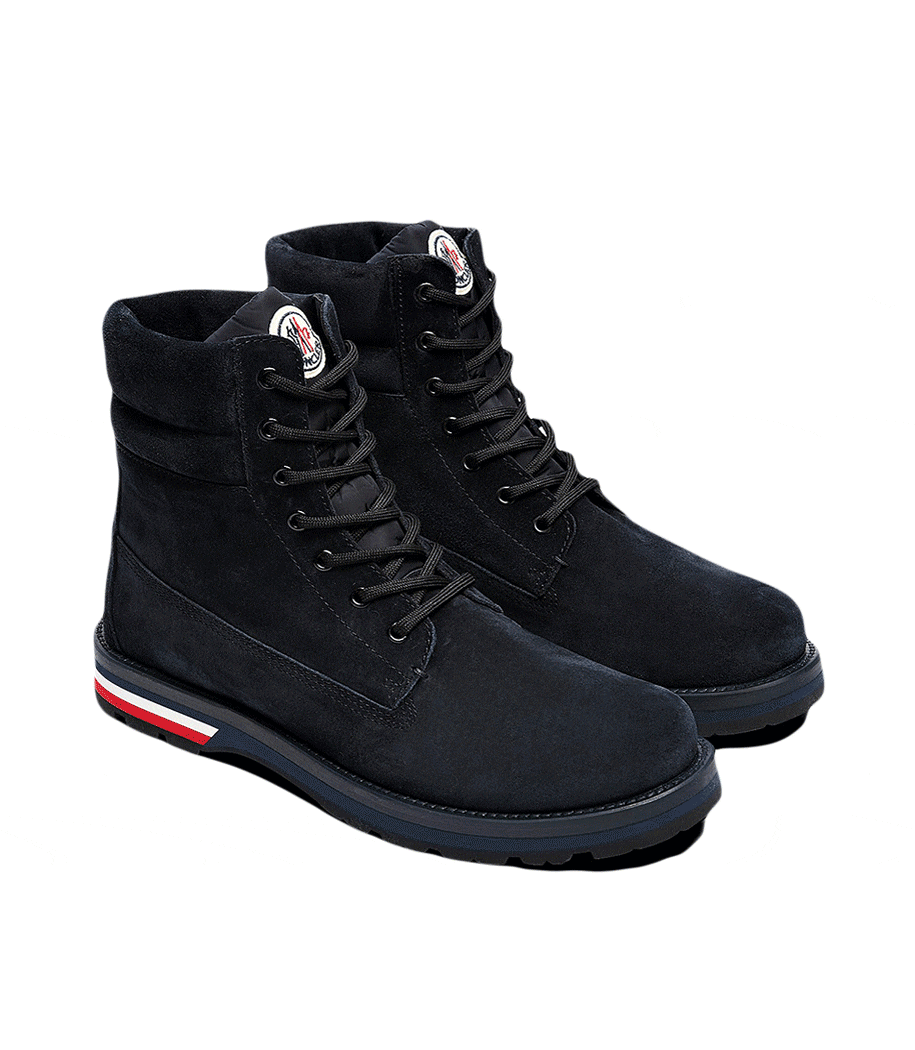 Moncler equips for every climate. The Vancouver Ankle Boot elevates functional footwear with suede/leather fabrication that sits on the comfort of a Vibram sole unit. Complete with the iconic Tricolour detailing.
GRENOBLE CAMURAC JACKET – BLACK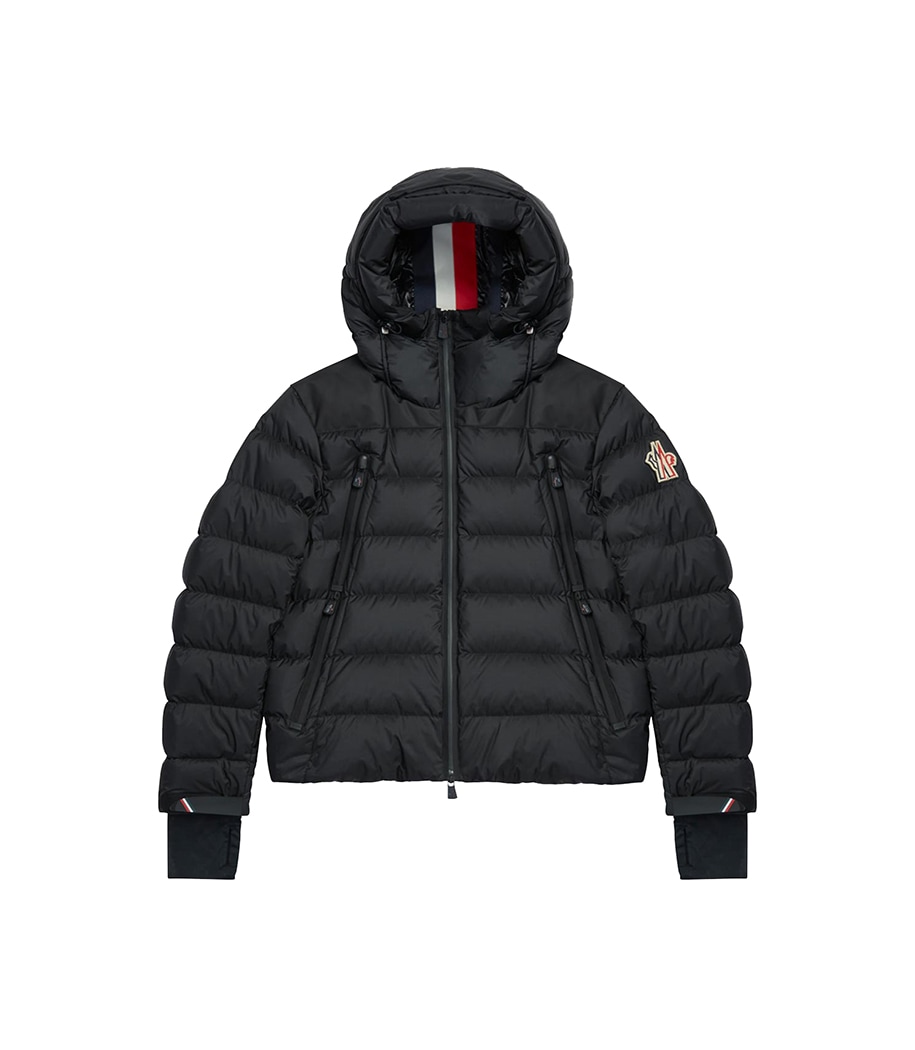 The Grenoble line incorporates the fusion between sportswear and forward-thinking outerwear design. The Grenoble Camurac Jacket caters for the contemporary fashion consumers ready to take a step on the slopes.
LOGO TRACK PANT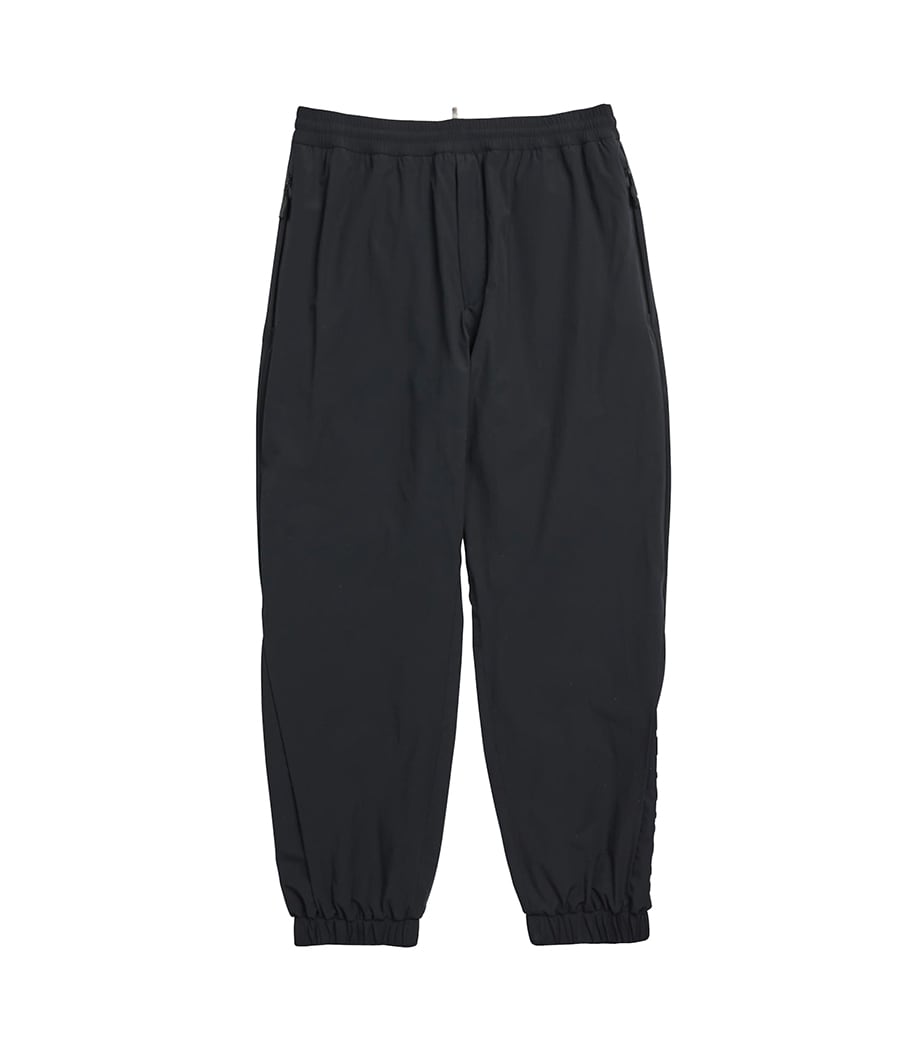 Moncler serves up a technical Track Pant embossed with their logo and complete with neat materiality for free-flowing movement for any activity. Mindfully designed outerwear.
NEW MONACO SNEAKER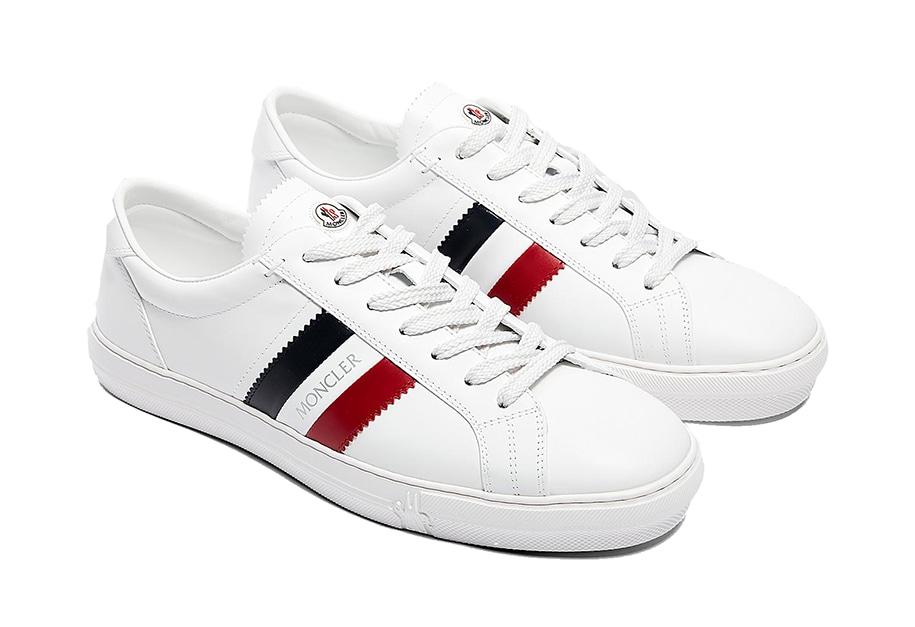 The New Monaco Sneaker presents a subtle touch of class to the Moncler ranks, complete with ever-present Tricolour branding and the finest leather fabrication.
GRENOBLE FLEECE JACKET
The Grenoble Fleece Jacket incorporates a technical stretch fleece fabrication with a padded funnel neck feature. A streamlined layering piece for the colder months.
GRENOBLE BEANIE
A mainstay of the collection is the Grenoble Beanie. Suited for a day on the slopes, it comes with the diffusion line's iconic brand patch to complete the look.