KEITH HARING AT TATE LIVERPOOL
Until 10th November, experience the animated lifetime works of artist, Keith Haring at Tate Liverpool.
At the forefront of contemporary art, Keith Haring's vibrant and fun work is recognisable to anyone. Whether you have seen his doodle-like art on TV, on the back of skateboards, or on t-shirt prints, his work has shrouded modern-day culture.
This year all heads turn to Tate Liverpool as they host the first ever major UK showing of Keith Haring's work. The eponymous exhibition is made up of 85 complete pieces of art, spanning large scale pieces to videos of his live art. With most art works unseen on UK soil, the retrospective gives art lovers and Haring fans a complete look at his lifetime work.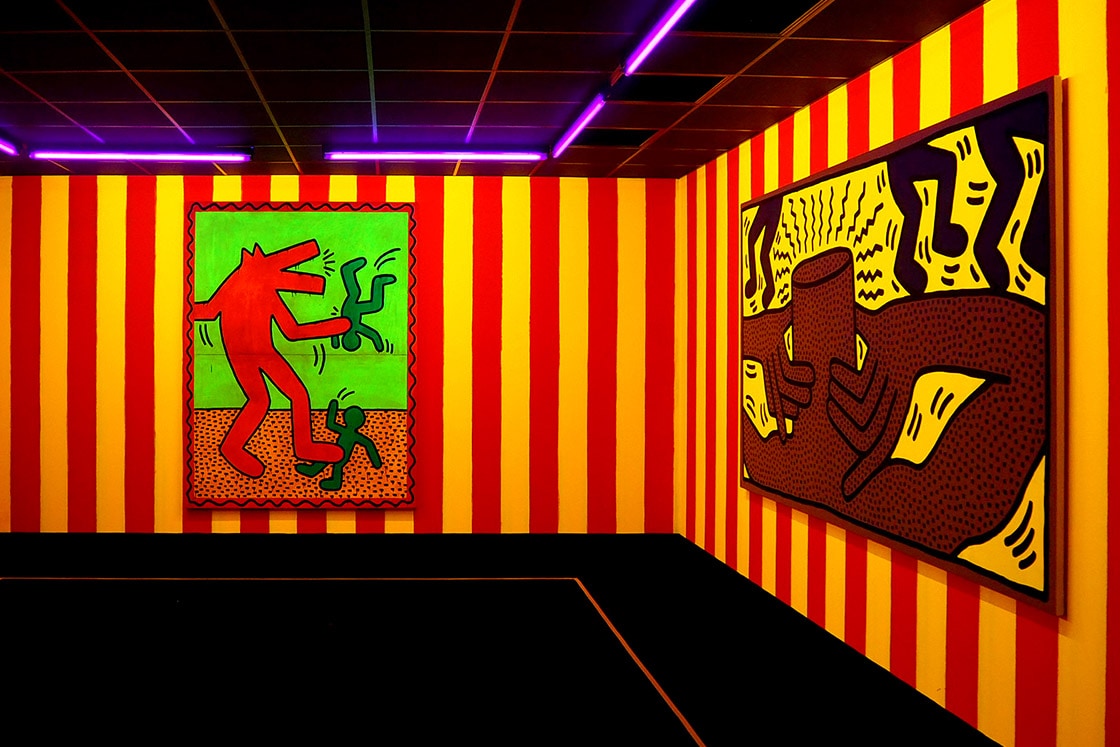 Left to right: Untitled - 1982. Untitled - 1984 © Keith Haring Foundation
The artist famously quoted, "See, when I paint, it is an experience that, at its best, is transcending reality." And, this exhibition is just that. Journeying through the gallery, Haring's work hangs like modern day parietal art. Instead of ancient etched markings, his immense hand drawn murals tell tales of the world and the serious issues we face. As a prominent AIDS activist with strong views supporting the LGBT community, his liberal social and political values moulded his career and guided the focus of his work, making him a real sign-of-the-times artist.
Left: Pieces of the Same Thing - 1980, Tribute to Gloria Vanderbilt - 1980 © Keith Haring Foundation. Right: all artworks © Keith Haring Foundation. Right Untitled.
While his artwork doesn't necessarily strike you with serious matters at first glance, it's the simple icons and fun figures that entice people to engage with his art. Haring always valued the power of art. In his youth he was inspired by Walt Disney and other cartoonists. It wasn't until Haring moved to New York in the 1980's that his iconic doodle style was truly developed. Surrounded by graffiti, tags and hip-hop culture, he noticed that it was this streetwise art that spoke to vast audiences more than outdated fine art. After an overwhelming wave of success from his first art show, Haring rose to the epicentre of art, along with other pop artists.
Chiming in on Haring's 1980's New York roots, a special immersive installation named Black Light features among the exhibition. As it bursts with bright colours and neon light, a selection of Haring's most radiant art hangs within the beating noise of 80s hip hop- an intricately constructed scene of underground New York through the eyes of young Keith Haring.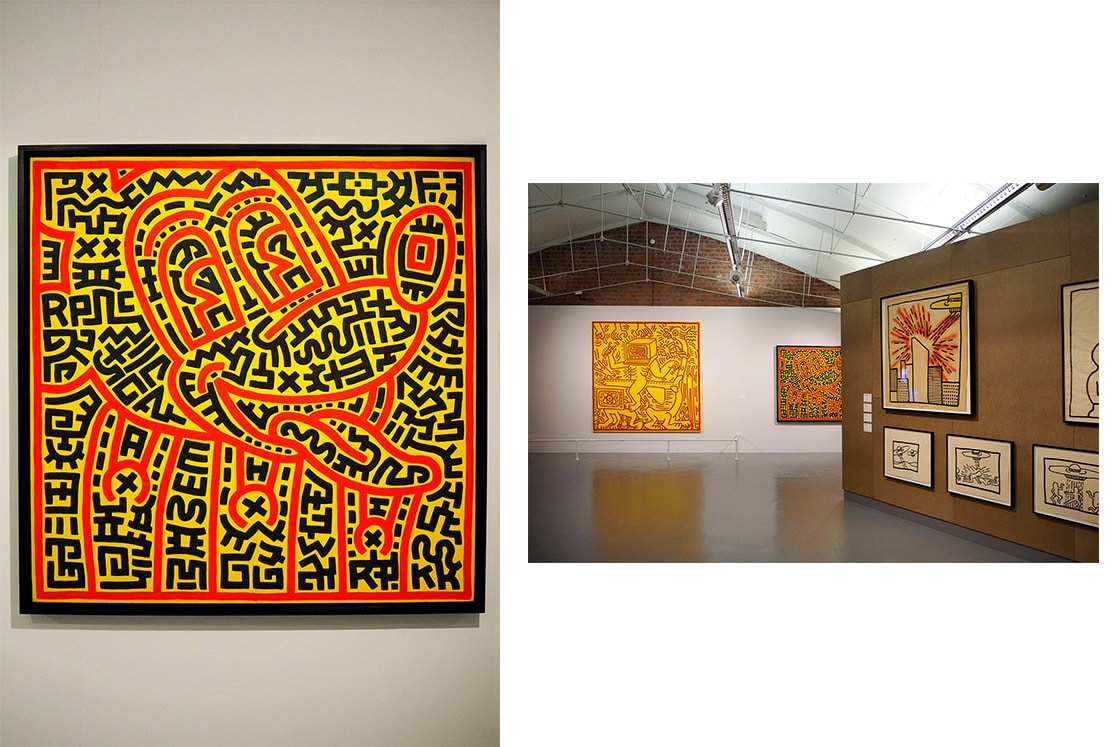 Left:
Untitled - 1983 © Keith Haring Foundation. Right: a
ll artworks © Keith Haring Foundation
For young Liverpudlians, this exhibition brings together an inspiring story of Keith Haring's ambition and grit to promote important causes through art. From his daring days graffitiing subway stations, to his globally recognised activist art. The show is more than just an exhibition but a homage to Haring's legacy.
Supported by Liverpool John Moores University, The Keith Haring Exhibition Supporters Group and Tate Members
Public Programme and Artist Residency supported by The Keith Haring Foundation
Open daily 10.00 – 18.00
For public information call +44(0)151 702 7400, visit
tate.org.uk
/liverpool or follow @tateliverpool #KeithHaring