Issey Miyake Homme Plisse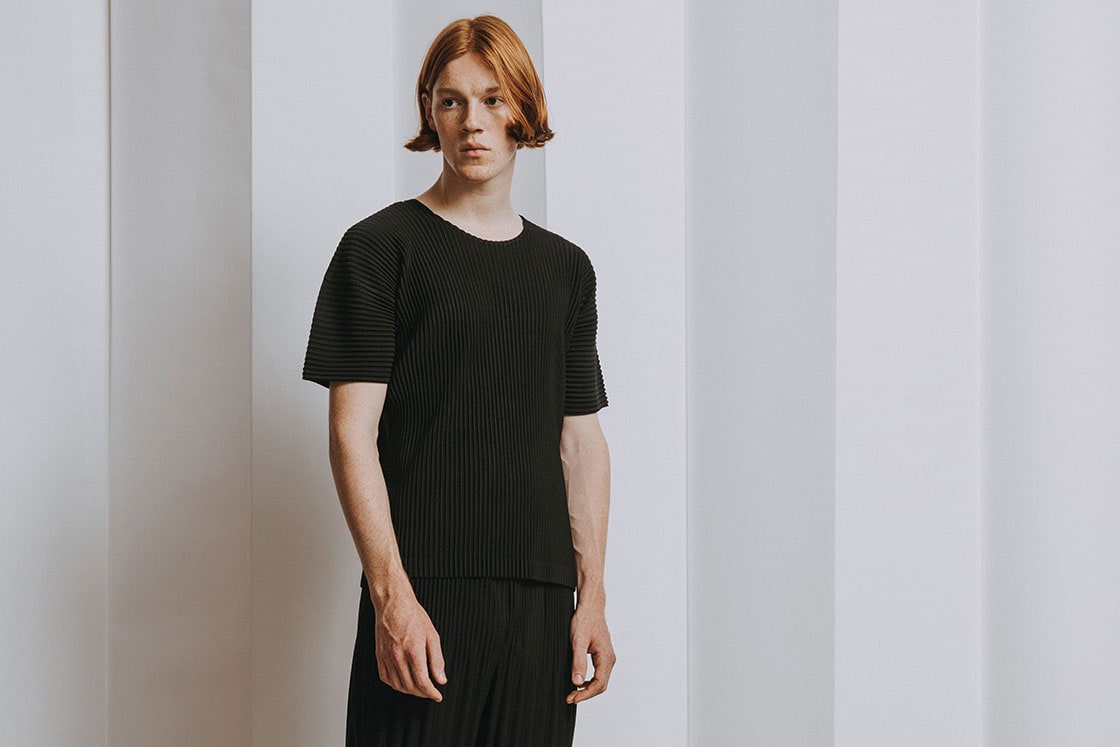 Debuting at Sevenstore this month is Issey Miyake's sporty diffusion label; Homme Plisse. The male equivalent of Miyake's Pleats Please, female line, came about as a result of an overwhelming reception of Pleats Please by the male consumer. After a successful launch in 2014, Homme Plisse has seen seasons of repurposing his trademark pleats into various forms of contemporary garments.
When Issey Miyake creatied his namesake label in 1971, it was his primary focus to harmoniously bring together eastern fabric manipulation to western forms and garments. Unlike his Japanese design contemporaries Rei Kawakubo and Yohji Yamamoto, it was Miyake's aim to put functionality at the forefront instead of the desire to evoke controversy. Needless to say, his designs still conjure a great deal of intrigue. Basing his collections on the Japanese art of Origami, Miyake designs by the meticulous process of choosing suitable fabrics, applying heat, sewing and sculpting onto the body.
Homme Plisse does not compromise on these processes. Instead, the label extracts the same techniques and applies it to more casual and sporty silhouettes. Created for the active man, quality and longevity are the most important considerations at Homme Plisse. Earlier this year, Homme Plisse debuted their first artistic presentation in Paris. Collections were modelled on dancers and gymnasts, who sprung and bounced across the floors of Centre Pompidou. The show proved that if the trousers can move with the fluidity of a gynmast, and stretched without a single tear on a dangling tightrope walker, they can easily withstand the demands of everyday life.
Alongside the other athleisure focussed brands on the market today, Homme Plisse takes a refined approach, less of an urban streetwear aesthetic championed by the hype community, more reinvented menswear classics - a contemporary look which will remain crisp and look just as beautiful years from now.