INVISIBLE MEN: AN INSIGHT INTO THE WESTMINSTER MENSWEAR ARCHIVE
Marking the largest menswear collection to date –
Invisible Men
is an anthology of menswear artefacts drawn from the expansive Westminster Menswear Archive.
Arranged into twelve sections, it represents designer garments alongside military, functional, and utilitarian outfits. By doing so, the exhibition explores the designer language of menswear, focusing on the replication of functional garments intended for specific industrial, technical or military use.
Set in Westminster University's Ambika P3 space and put together by their very own Professor Andrew Groves. The collection is a representation and education into menswear; a teaching tool for students to support their design practice and to inspire knowledge around the subject, its history, materiality and social meaning.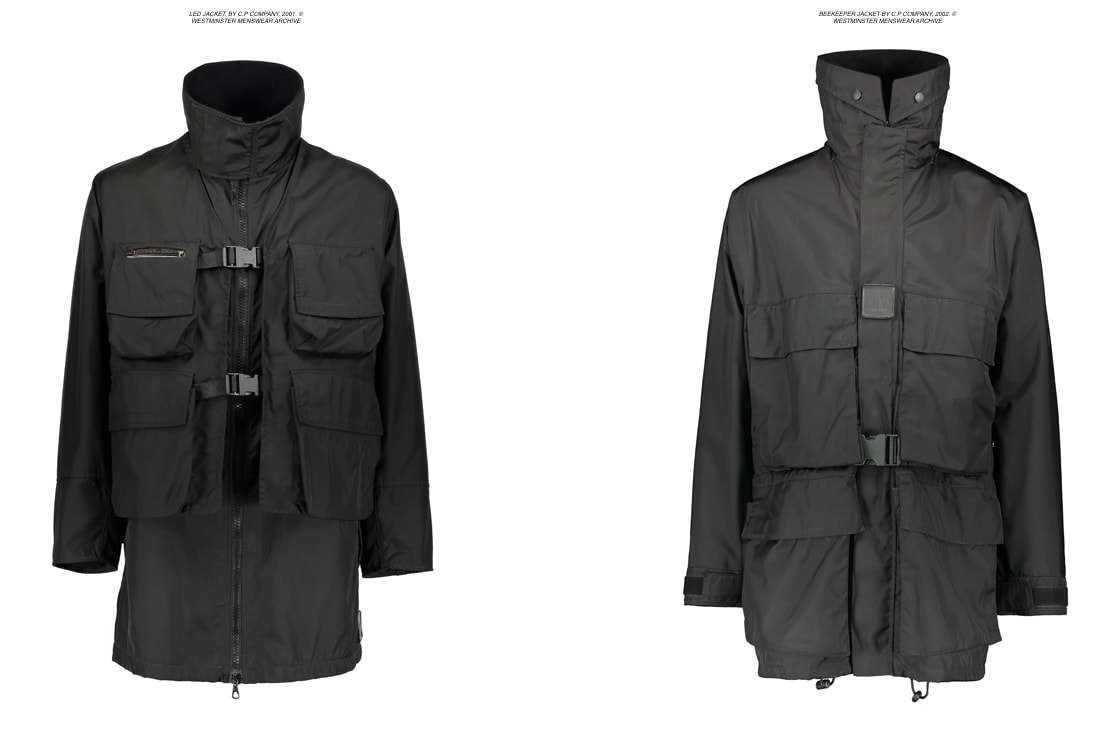 Once a design assistant for Alexander McQueen, Professor Andrew Groves says, "We are beginning to now tell the untold story of menswear", a view that is cemented in his position of Professor of Fashion Design and has been since the beginning of his days scouring eBay for items that would eventually make up this archive.
Starting the Westminster Menswear Archive in 2016 was born out of frustration. Students and designers in the industry were unable to see historically important examples of menswear, an idea which saw the marginalisation of menswear and how it is significantly underrepresented in comparison to its female counterpart.
Opening up to the public for four weeks, Invisible Men exhibits over 170 pieces from an archive made up of 1700 artefacts. This is only a snapshot of the archive and a belief that people will leave the exhibition having seen something unexpected. It is not a portrayal of the best designs from the archive - but an equally valid reminder that the curators have communicated that menswear shouldn't be put on a pedestal, but somewhat celebrate the diverse mix of designer and non-designer garments that are on offer.
Groves and his fellow curator Dr Danielle Sprecher have selected garments that illustrate how menswear designers use practical uniforms as points of reference for their own designs. A key piece from the collection is a reinterpretation of a railway worker's high-vis utility coat which appeared in a runway collection for Burberry. "The Burberry-embossed poppers and the signature jacquard lining – that transform it into high fashion." Within the exhibit, Comme des Garçons Print Overalls and a CP Company LED Jacket are displayed alongside labouring, military and police uniforms, presenting relations and influences between the two.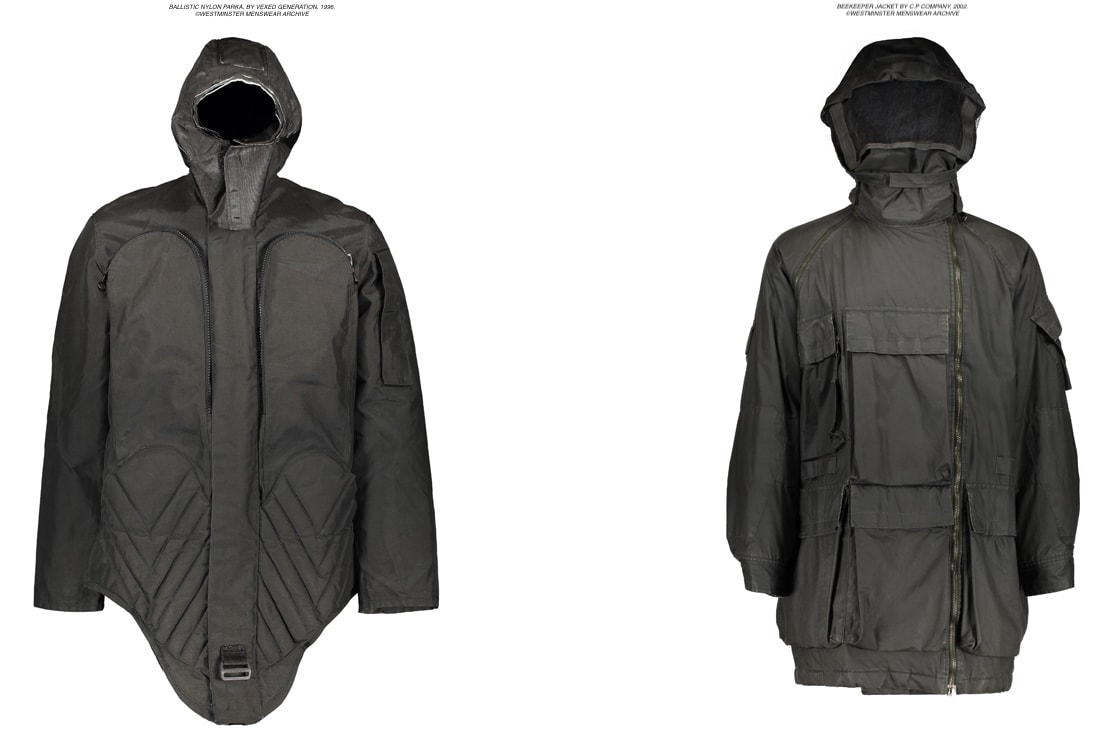 Noting the influence that uniform informs a designer's mind, the exhibition holds a special section devoted to the C.P Company Urban Protection range that was launched in 1998. "Designer Moreno Ferrari created garments that featured gas detectors, microcomputers, lights, torches, inflatable cushions, scooters and even a cape that transformed into a hammock," explains Groves. Ferrari's approach has been vital in prioritising utility, transcending it into seasonal trends today.
One of the biggest sections of the exhibition was dedicated to the former colleague of Professor Groves; renowned British designer Alexander McQueen, covering his early menswear designs from 1997 to 1999. But up until now his early collections have remained almost invisible, no examples have been presented at relevant exhibitions meaning the connection between his menswear training in tailoring and his future visions for womenswear remained unexplored. Being a prominent figure in British fashion, the inclusion of such collections from Alexander McQueen can finally shape a different scope of learning for future designers.
As far as trend setting goes today, Stone Island are always at the forefront of innovative design and materiality. A symbol of this collection is a special 1982 Zeltbahn Cape made by the Italian brand. This item acts under the umbrella of concealment and invisibility, somewhat touching on the overall of concept of the Invisible Men archive.
Ultimately, Professor Groves is doing it for the students and future designers of the next generation. He is hopeful that his guidance will contribute to influencing other institutions and museums in addressing the history of menswear and how it can be a meaningful aspect to learning.
I
nvisible Men
is open at Ambika P3, University of Westminster until 24 November 2019.