Introducing Maison Margiela
Uniform: unchanging in form or character.



The

blousons

blanche

are the uniform of the Maison Margiela team, who adhere to the definition of the word more than most. The white lab coats instil a collective identity and are worn by all employees, from the head designer to the interns.




The Maison founded by Belgian designer Martin Margiela, although bearing his name, was never about him. The elusive designer's fashion house is famed for its use of deconstructed details, unbranded collections and radical concepts on and off the runway. Throughout the 90's, as celebrity culture grew into an all-encompassing behemoth, Martin Margiela's invisibility was completely at odds to his environment – and all the more intriguing for it. Even during the height of his time at his eponymous house, Martin Margiela was very much the ghost of the fashion industry. With only a few images of the designer online it has always been much more than a publicity stunt; it's an earned anonymity that has been largely maintained since his departure.

The creative director's silence, while it turned into a large part of the brands DNA, wasn't as much a rejection of the status quo as it was a simple decision. After giving an interview in the very early days of his business, Margiela reportedly turned to his press officer, Pierre Rougier, and said: 'I don't think I'm going to do interviews anymore'. That was it. He spoke only through his clothes – with commentators, journalists and peers inferring silent meaning from each collection, made more fascinating still by the creative and often unconventional staging of his collections. His first catwalk show saw models doused in red paint so their footprints were left on the runway – indelible split-toe tracks still prominent today.

The rumours were circulating prior to the Maison Martin Margiela 20th anniversary show in 2008, but the man behind the house didn't make an appearance for his last hurrah. Just as the models wore white masks to obscure their features as they paraded the 40th collection, the final days of fashions silent designer went by unannounced. In typical Margiela fashion, the vacancy was not followed up by a high-profile appointment either. Instead, the resident design team took the reins and continued creating collections in the spirit of the house. It wasn't until 2014 that John Galliano was appointed creative director and told by Margiela himself to 'take what you will from the DNA of the house, protect yourself, and make it your own'.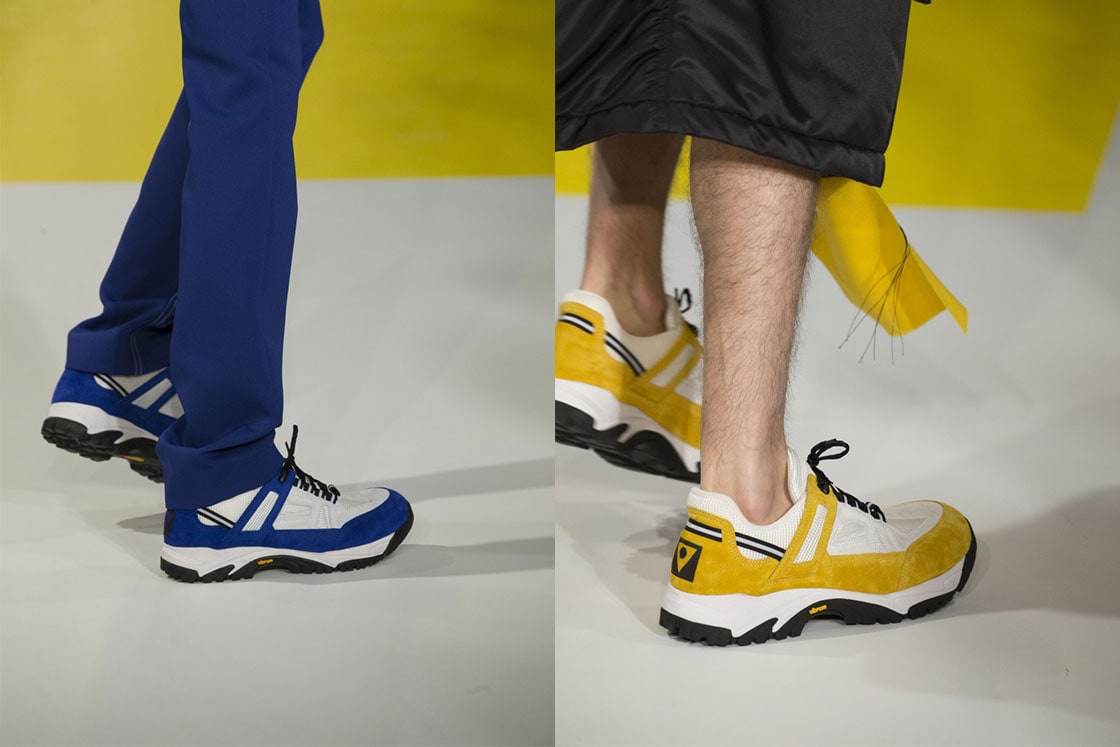 Despite his departure from fashion, Margiela's influence on the industry is as prominent now as ever. In his famed '00 Oversize collection, pieces were designed at an Italian size 78 (that's XXXXL) – a direct contrast to the slim silhouettes of the moment. Raf Simons had revived slim suiting a few years previous – but Margiela was never concerned with jumping on trends, in fashion or otherwise. Creating a nameless calling card was a distillation of this subversive outlook; his blank, white label stitched onto garments with four exposed stitches reframed the idea of a' designer' piece. Rather than status and prestige emanating from the label, the collections could only be judged as they appeared - without the crutch of an in vogue name.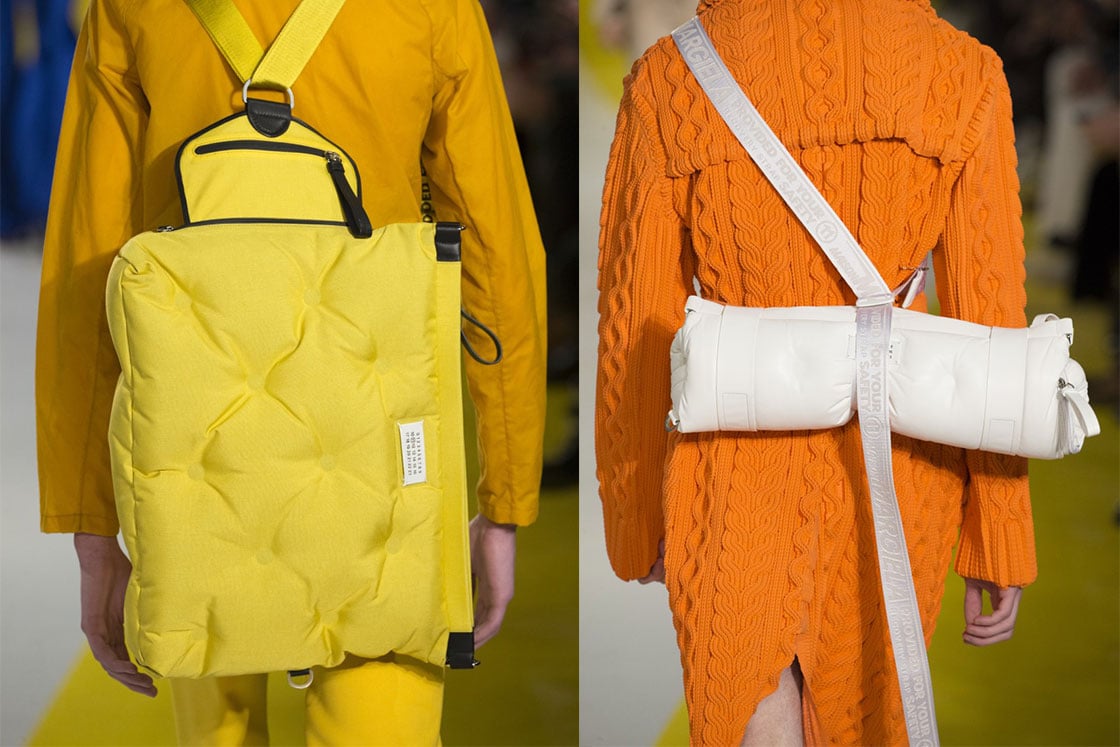 Signatures of the house are many and much imitated, inspiring trends and arguably a new design language. Demna Gvasalia spent several years at Margiela, the influence of which is clear in his work steering Balenciaga as it is in his own project, Vetements. Oversize proportions, calculated self-awareness and the upcycling of old garments are all calling cards of Margiela, but it was the Vetements split toe boot for the AW18 collection that got tongues wagging. Charting the line between homage and plagiarism is a question for another article, but Gvasalia's comments on recreating an untouchable piece of his former employer's archive provide somewhat of an empirical formula for the genius of Margiela:


"I wanted to show what Margiela means for me, and for Vetements. It's an approach, it's not a person. It's a way of loving clothes, breaking the rules with those clothes. And that's what we did."



Iconic footwear like the Tabi boot and Replica Trainer are heavily influenced by the traditional Japanese tabi sock and the German army trainer respectively, and both are beloved parts of the label's oeuvre. Both are love letters to the cultures they draw from, signed by an artisan and addressed to a new demographic.

Undoubtedly one of the most influential fashion houses of the modern era, Margiela brings a unique blend of creative minimalism and signature deconstruction to each collection, building on the same ideas that broke new ground and bled into the very DNA of the fashion industry. Despite keeping the
blousons blanches

exclusively in-house, you'll struggle to find a corner of contemporary fashion that isn't draped in some form of Margiela's uniform.

AW18 Footwear and Accessories from Maison Margiela launch June 2018.