HOW CARHARTT BUILT THE OUTSIDER'S TRADE UNION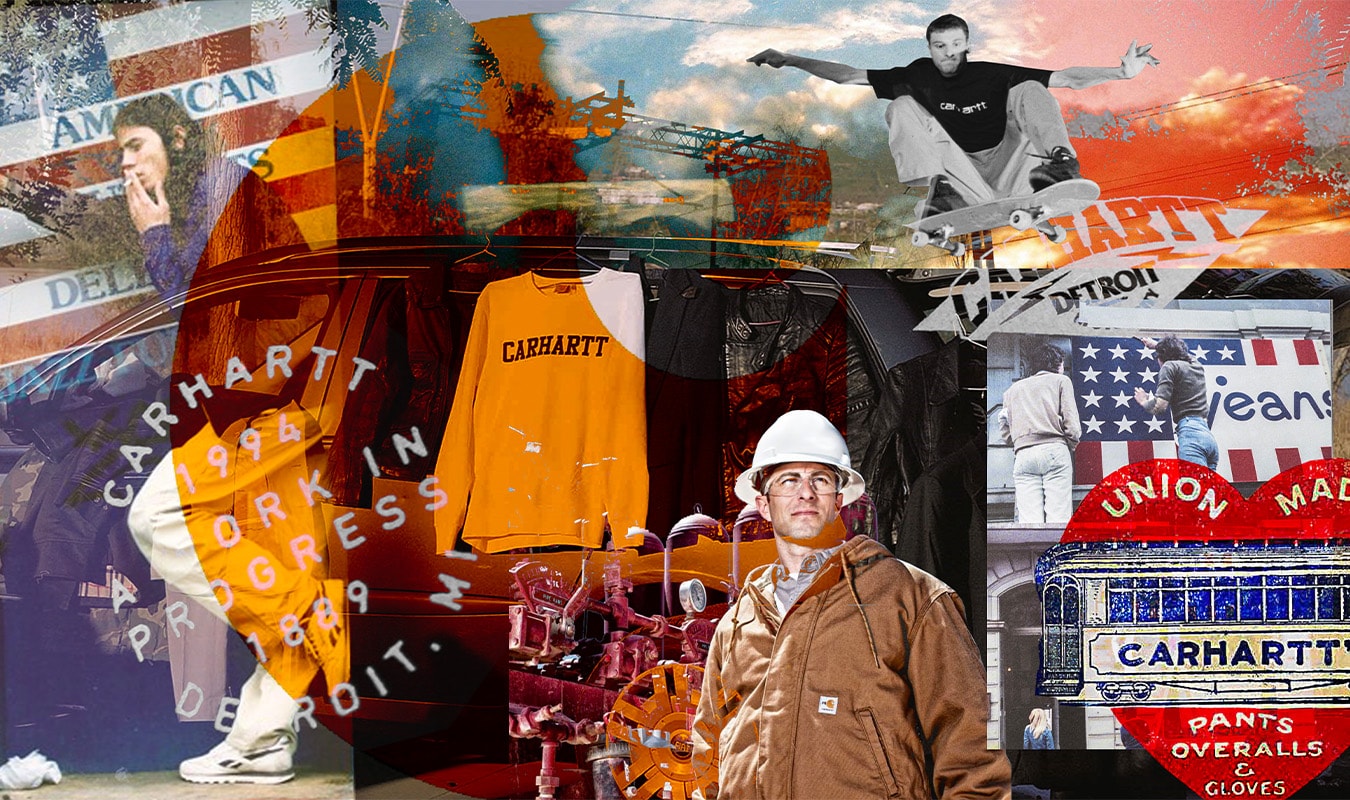 It's true of workwear that form follows function – and it's this authenticity of design that makes these work clothes transcend their hardworking roots and become pillars of casual wear riffed on by countless designers impacted by their ubiquitousness.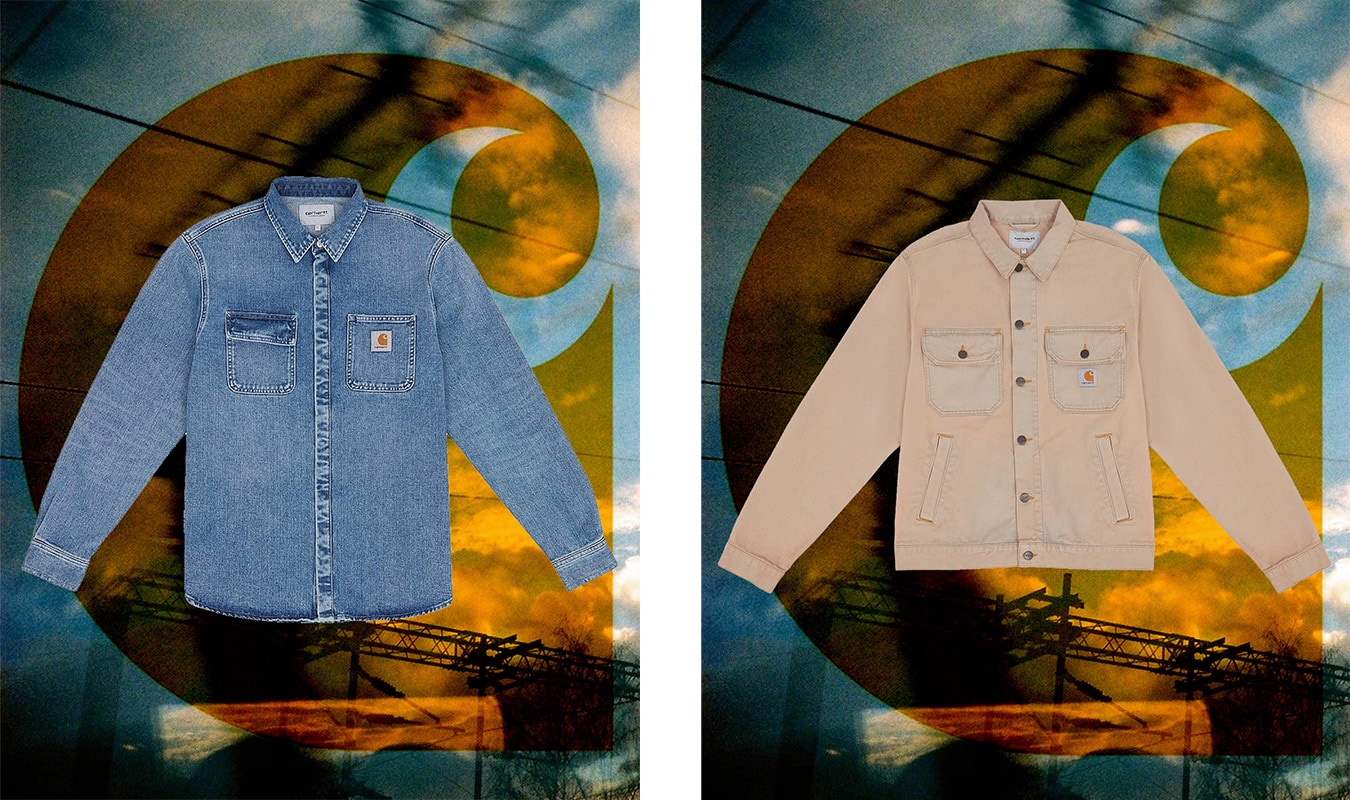 Brands like Levi's (who hold the almost inconceivable claim of
inventing
jeans) are a huge part of fashion's deep relationship with workwear – but you could argue their product has become so ingrained in the fashion landscape that the original purpose only lives on in the rich brand story, not in the denim going out to work (in offices, restaurants and stores) each day. Of course, the hard-wearing nature of denim means a 501 can still take the rigours of manual labour to a point, but the brand's 2018 introduction of a dedicated 'Levi's Workwear' line – made with heavier fabrics, reinforced seams and practical pockets – is an admission of the main line's deviation. None of this is a bad thing: Levi's has only achieved genuine icon status because of the brand's evolution with the consumers who've adopted them, and the quality product that underpins the whole operation.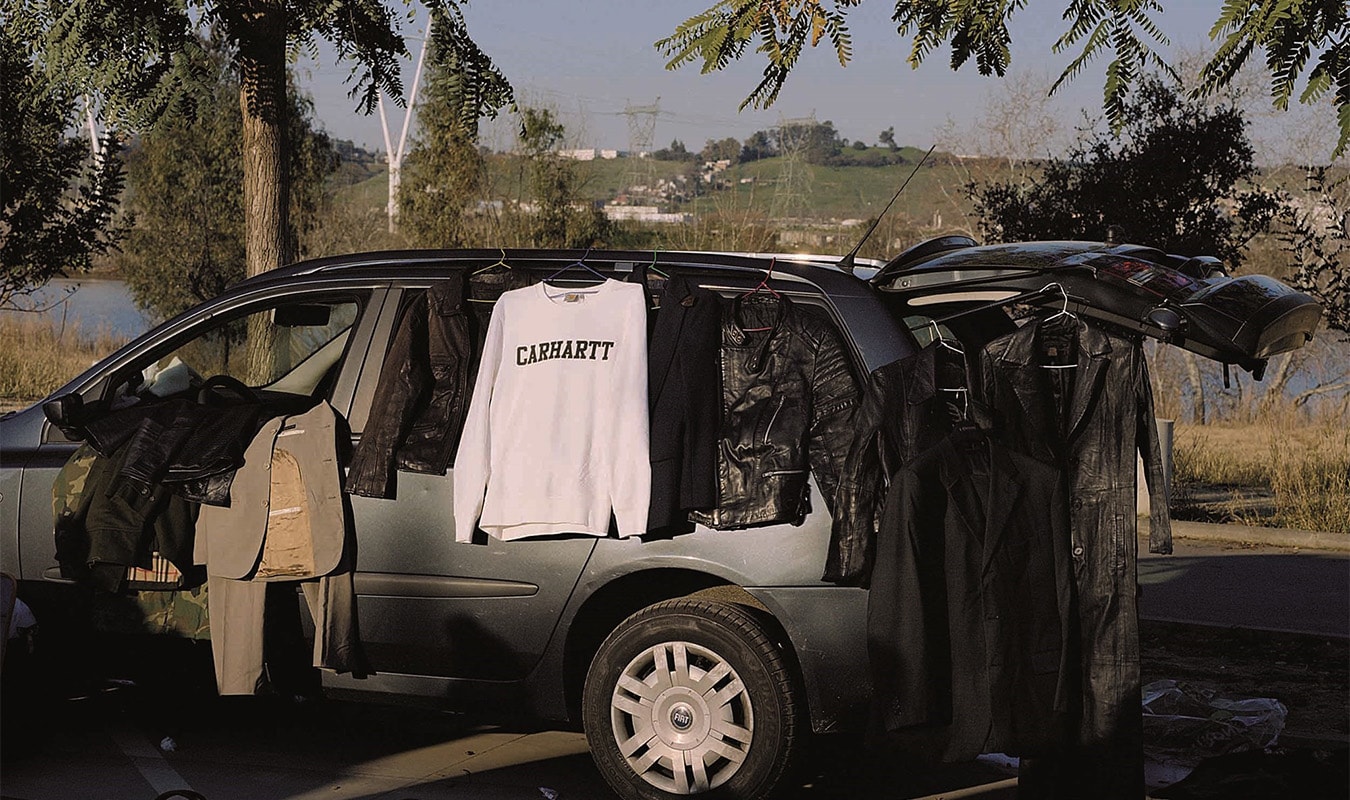 Carhartt
is a slightly different story. Another American workwear yarn, Hamilton Carhartt started making overalls armed with a couple of sewing machines and market research. After some early mishaps, speaking to railroad workers directly was the defining factor in the success of his bib overalls – still a key product category for the brand over 130 years later. By 1910, the 2 sewing machine operation had gone global; by the '70s the brand had supplied 2 World Wars, survived the worst stock market crash in American history, and bounced back to supply private label products for the likes of JC Penney and Sears.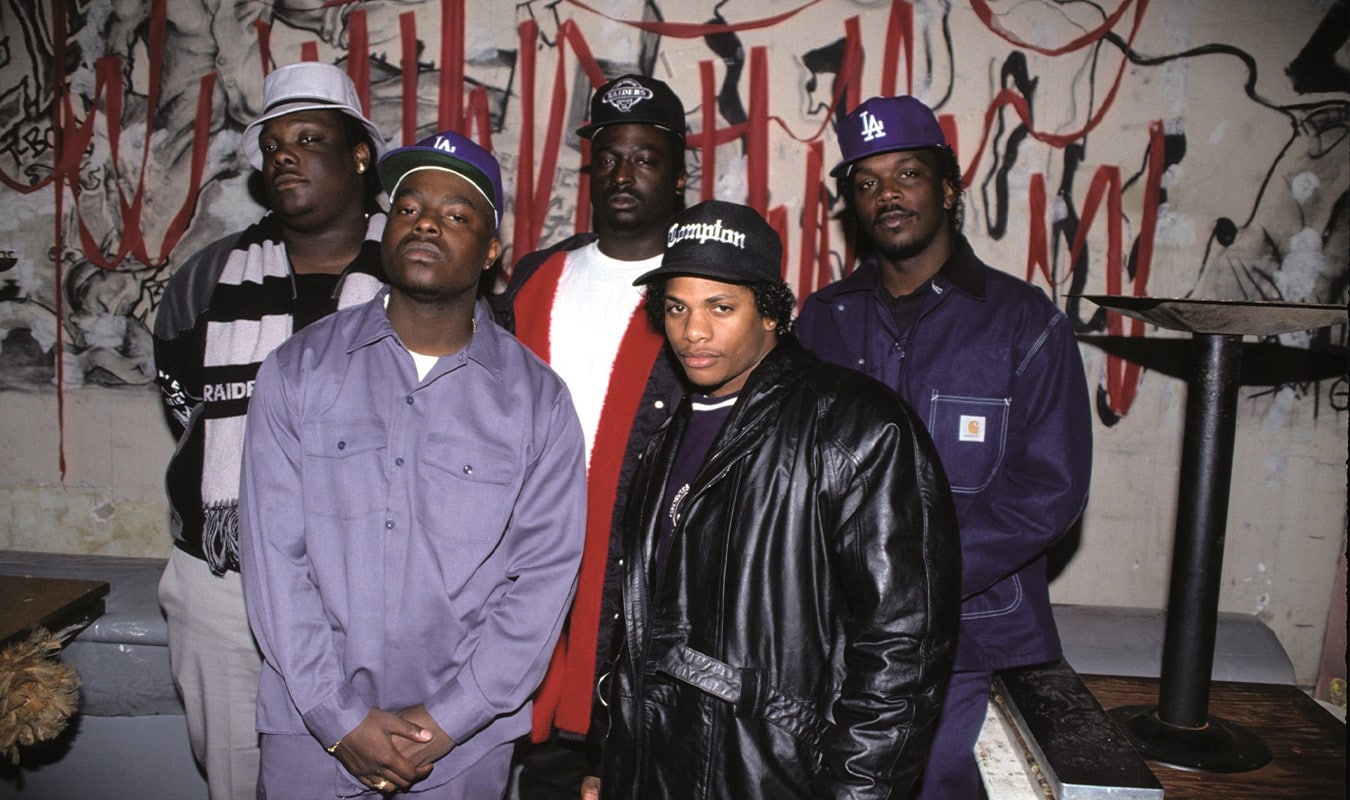 Today, it's still the heart of blue-collar America - but it's also uniform for the grungiest skaters and the brightest-burning Hip-Hop stars. Where the tight weave of the bib overalls' double-layered duck canvas tells the tale of an unflinching dedication to utilitarianism, the big C patch has come to symbolise much more than 'honest value for an honest dollar': it found a new home in independence - in subculture.
The 80's was a point of divergence for the brand, where some of its most popular (and largely unchanged since the early 1900's) pieces would inspire art, skate culture, and ultimately land the Carhartt C on everyone from your Dad to Rihanna.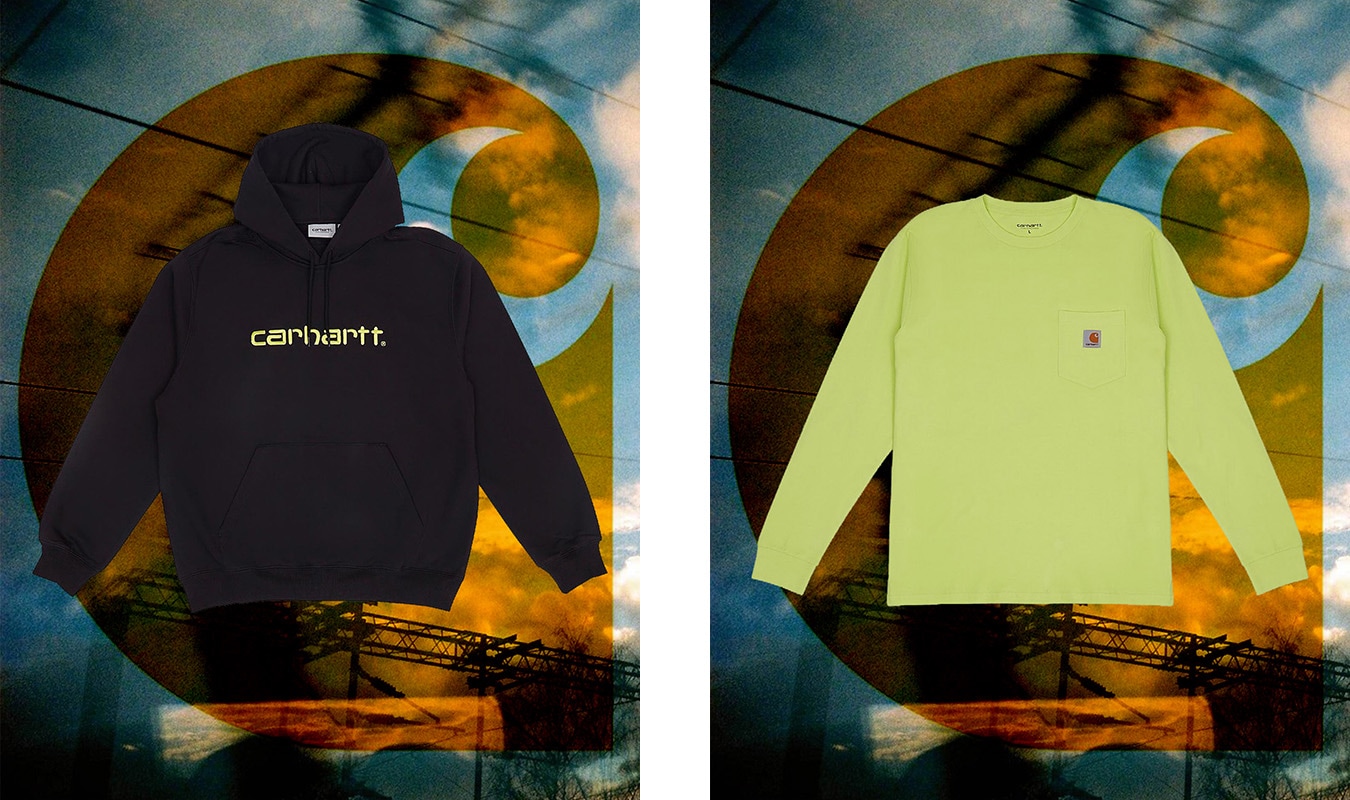 A 1992
New York Times
article profiled the brand as it was stocked everywhere from army and navy stores to independent boutiques, and outlined how the brand turned down a multi-million-dollar order with Kmart because they 'don't sell to discount stores'. Carhartt had broken through into the fashion market in a big way, and this re-appropriation came bottom up:
For generations, the Carhartt jacket was "strictly utilitarian," said Jonathan Van Meter, the editor in chief of Vibe, a hip-hop magazine. "It's basically a barn jacket. I grew up around barns and horses, and Carhartt was part of my childhood."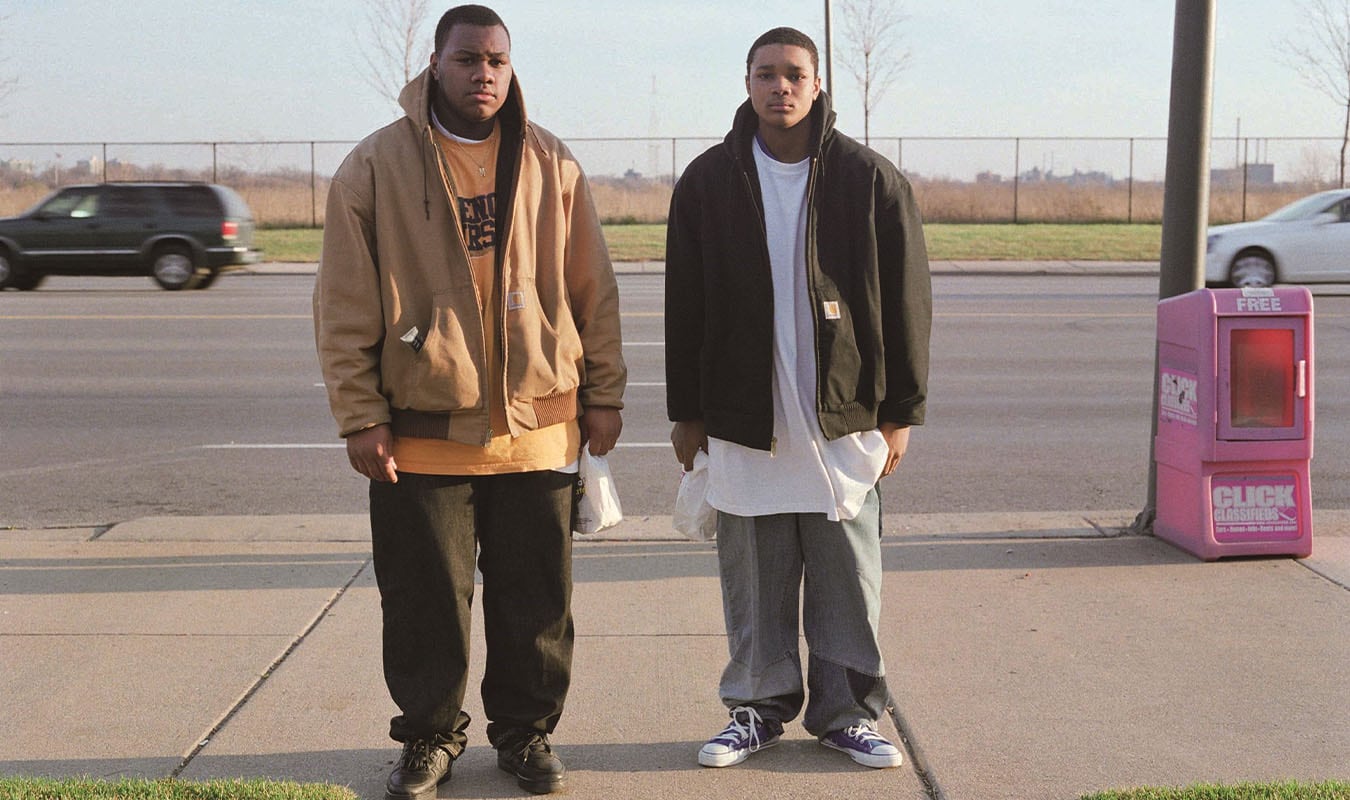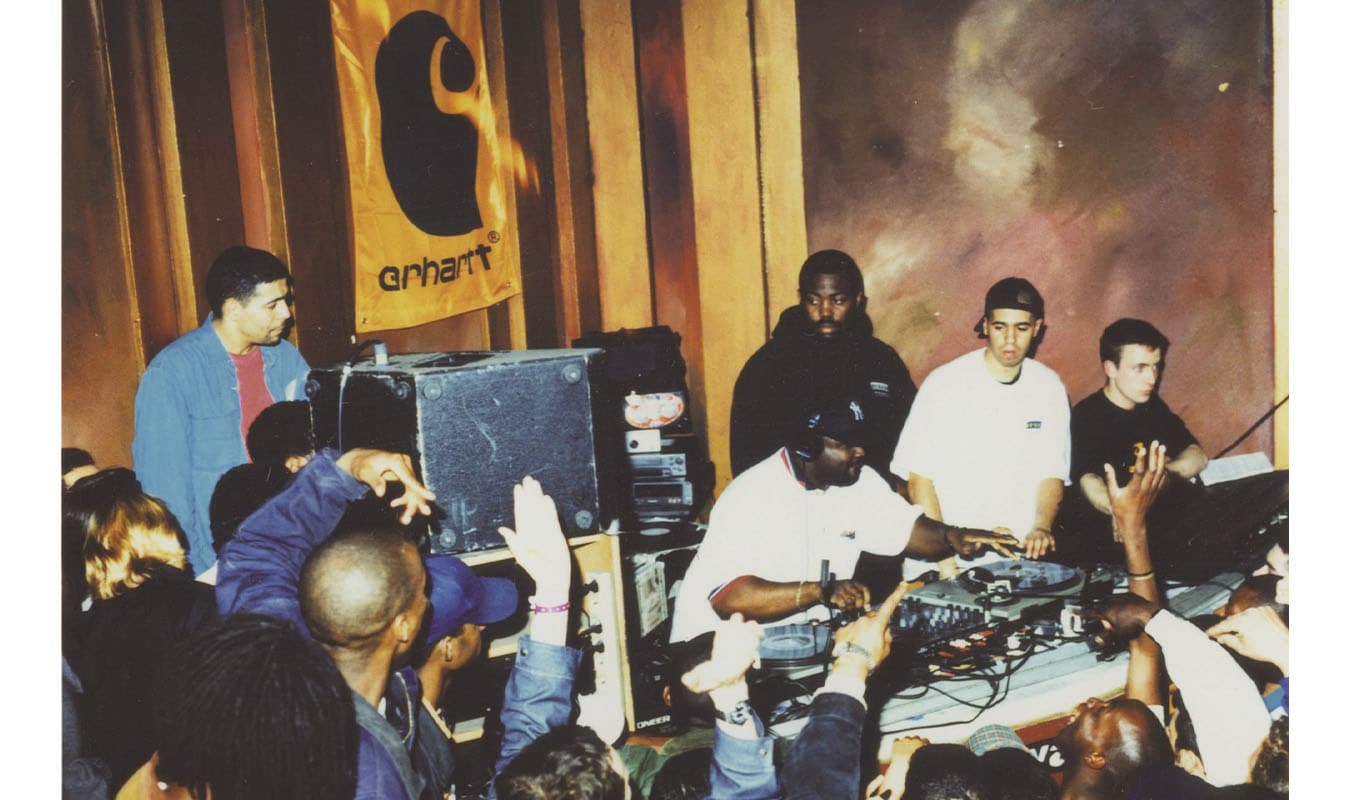 In the late 1980's, crack dealers, who also spend a lot of time outdoors, discovered the Carhartt. "They needed to keep warm and they needed to carry a lot of stuff," said Steven J. Rapiel, the New York City salesman for Carhartt. "Then the kids saw these guys on the street, and it became the hip thing to wear."
Around the same time the Detroit jacket was featured in House of Pain's
Jump Around
video embroidered with Tommy Boy records, part of a marketing stunt that saw the label buy some 800 Detroits to seed out to tastemakers. Before you had time to blow out the crotch of their canvas work pants, the brand was everywhere from Tupac to Nas.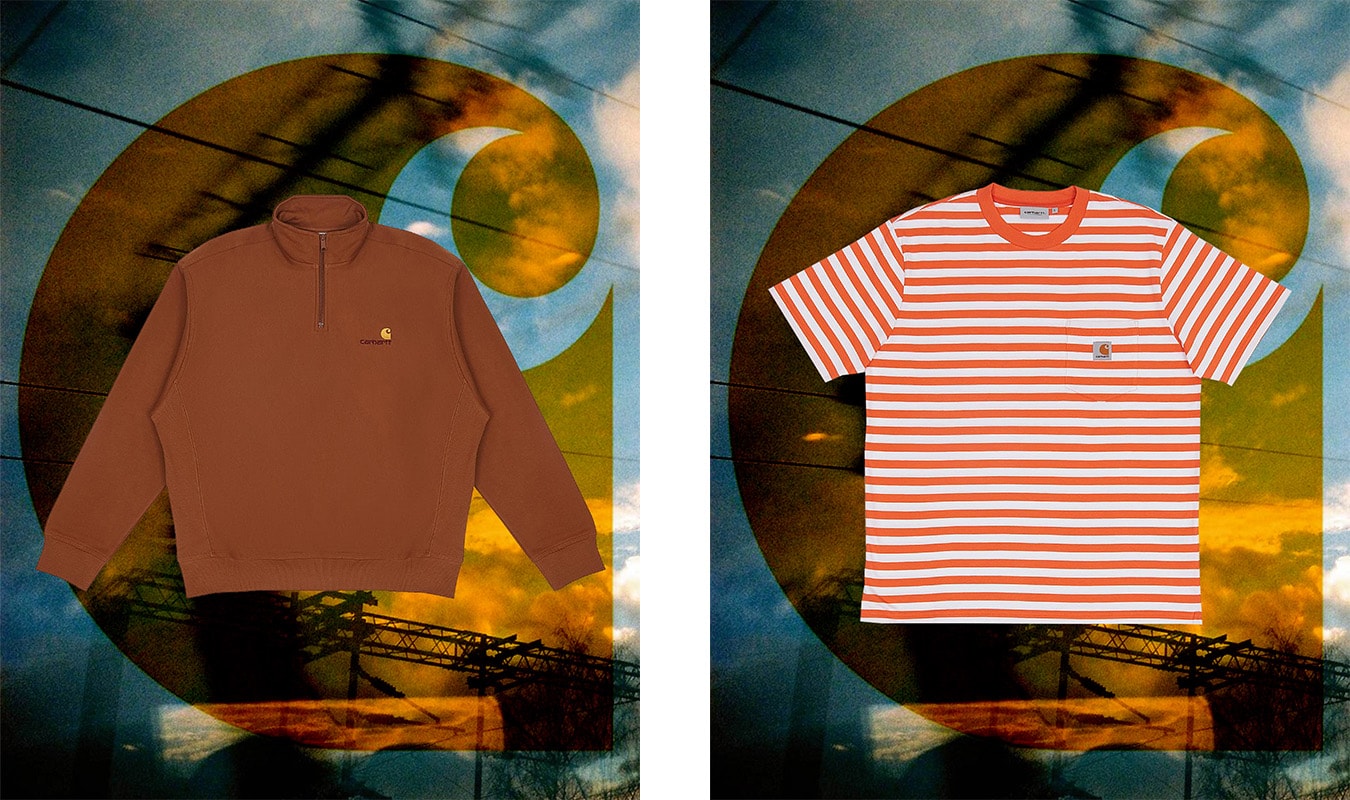 The inherent grit of Carhartt's garments spoke to the rappers and urban youth of the time; stiff, hard-wearing garments with lines that accentuate masculine shapes, and whose durability echo the grind woven into the genre. They represented the backbone of America, the people building the Free World with their own hands, be that the Alaska pipeline or a Hip-Hop legacy. Simple colour blocking and minimal branding means the garments become whoever you are, a blank (duck) canvas that moulds to the individual with each experience.
In New York, hip-hoppers prefer their Carhartt's mustard brown and hunter green with baggy corduroy pants stuffed into Timberland boots. In Los Angeles, the look is more "chain gang": Carhartt's in darker colours with shirts worn underneath and buttoned to the neck.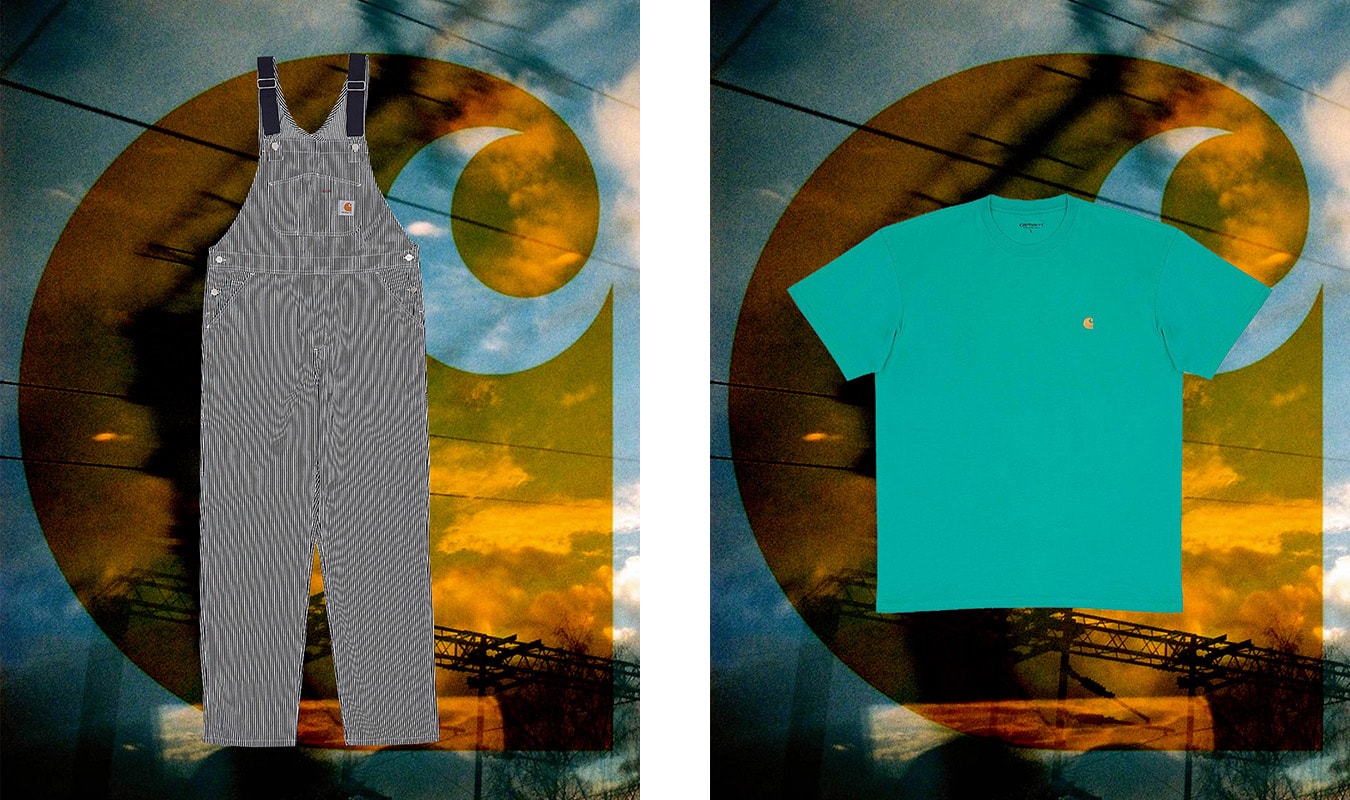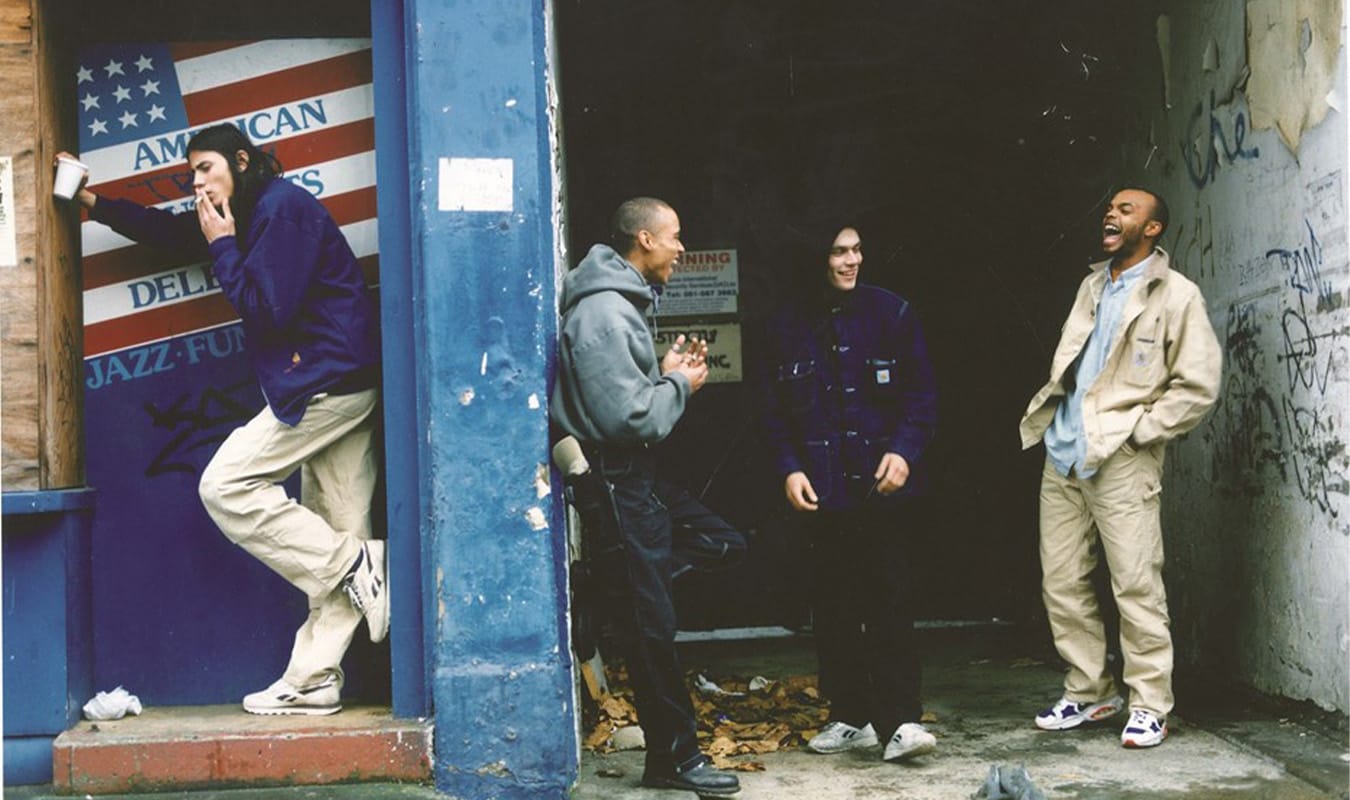 In Carhartt, Hip-Hop, a genre rooted in defiance, found the enduring essence of America: the strength and freedom to make it on your own terms.
Across the pond, 100 years after Hamilton opened his bib overall sewing shop, Swiss Denim specialists Edwin and Salomee Faeh struck a licensing deal with his thriving workwear brand to sell it in Europe – first having a wider selection of garments to import, but growing into the Carhartt WIP we know today, a separate company under the same brand, tailoring heritage classics to suit the global urban youth market.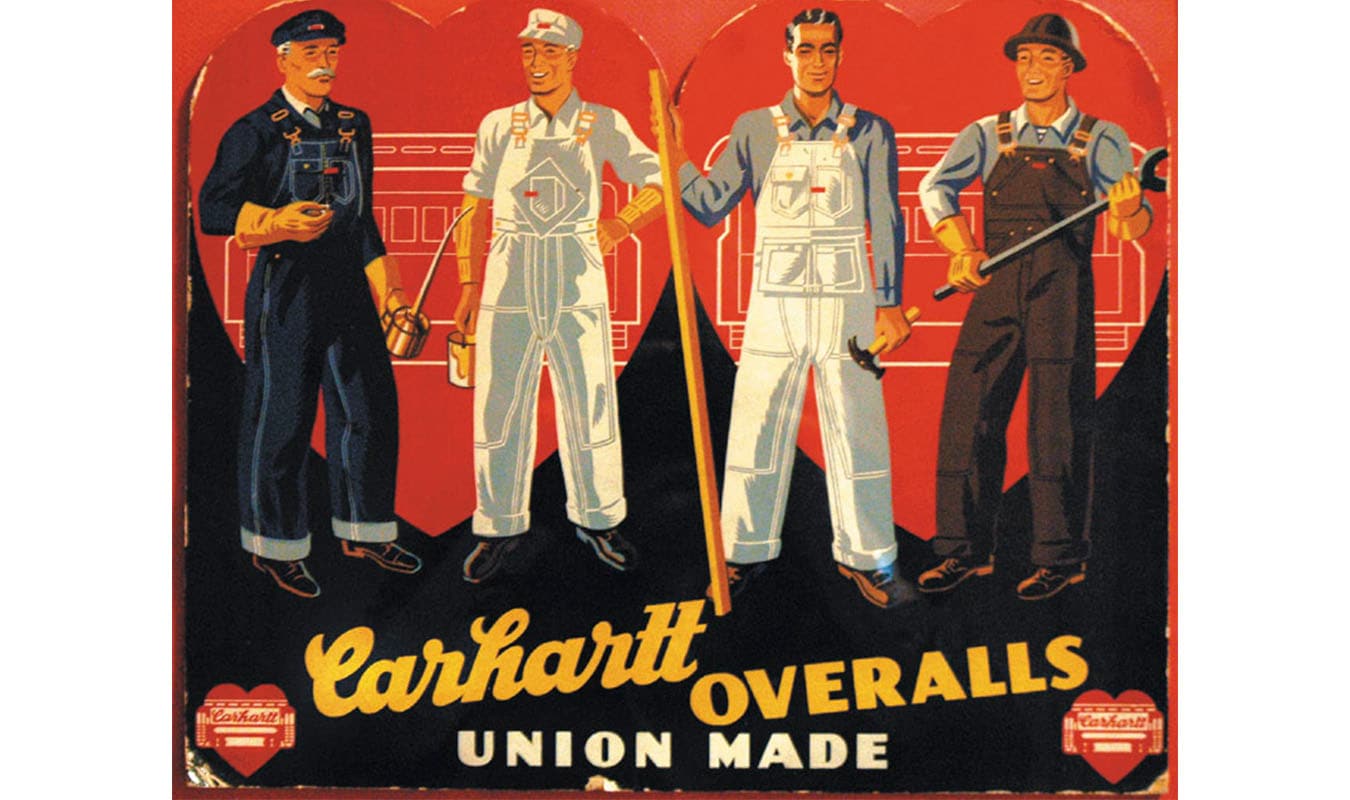 Carhartt jackets are not designed for women or especially tall men. They are cut wide around the middle to accommodate a hearty man's heft.
In the early days, WIP was (just) the European branch of Carhartt – but as the brand gained momentum with skaters and musicians, Work In Progress became what every heritage brand hopes for: a conduit to a new generation, globally. The revised fits, graphics and uptake by the exploding skate culture meant it was a natural fit for the pages of fashion and culture magazines – perfectly aligned with the subcultures shaping the zeitgeist of the 90s. And while collaborations with Junya Watanabe and A.P.C. push WIP into more elevated corners of contemporary fashion, the real rarefied air is still at street level, where the big C has been wholeheartedly adopted. On runways trends will wax and wane, but there's a stiffness to established subcultures akin to a fresh Chore Jacket – and WIP's consistent presence in skate culture, and Hip Hop, means that it never has to shout for attention in what is becoming a saturated space (read: streetwear).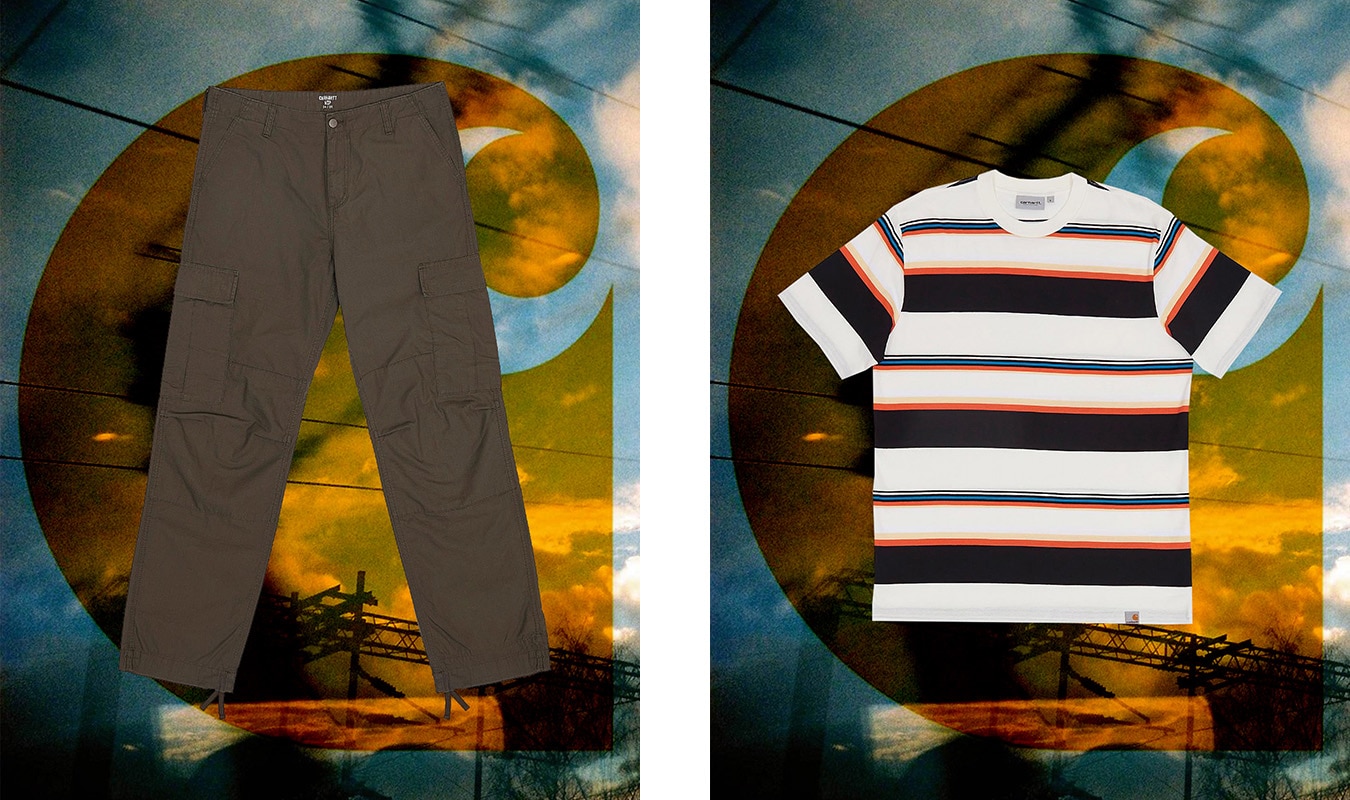 WIP has a Skate team, and Carhartt's jackets don the shoulders of Kanye West and Travis Scott – proof, if it was needed, that the brand is as deeply rooted in urban youth culture as it has ever been - which will stand the brand in good stead where it's early collaborators JC Penney and Sears have fallen short. Whether it's a neon beanie on Rihanna, a student with a thrifted, faded Detroit jacket, today, Carhartt WIP's unshakable appeal comes from its confluence of traditional masculinity with the idea it's a blank canvas for outsiders– and there's as much authenticity in that as in a faded pair of overalls.
Carhartt is available
online now.
Images from
The Carhartt WIP Archives