GRAMM STUDIO: COMMUNITY IS EVERYTHING
Manchester is a city built on industry, spirit and community. Famous for unearthing two successful football clubs either side of the city, the birth place of some of the most culturally innovative musicians and a central hub for the inner-city youth of today.
Born out of the community spirit that Manchester so much prides itself on is clothing brand -
Gramm.
Described as a portrait of ups and downs, for the youth, by the yutes, Gramm is formed from the mannerisms and mentality of the inner-city youth culture in Manchester.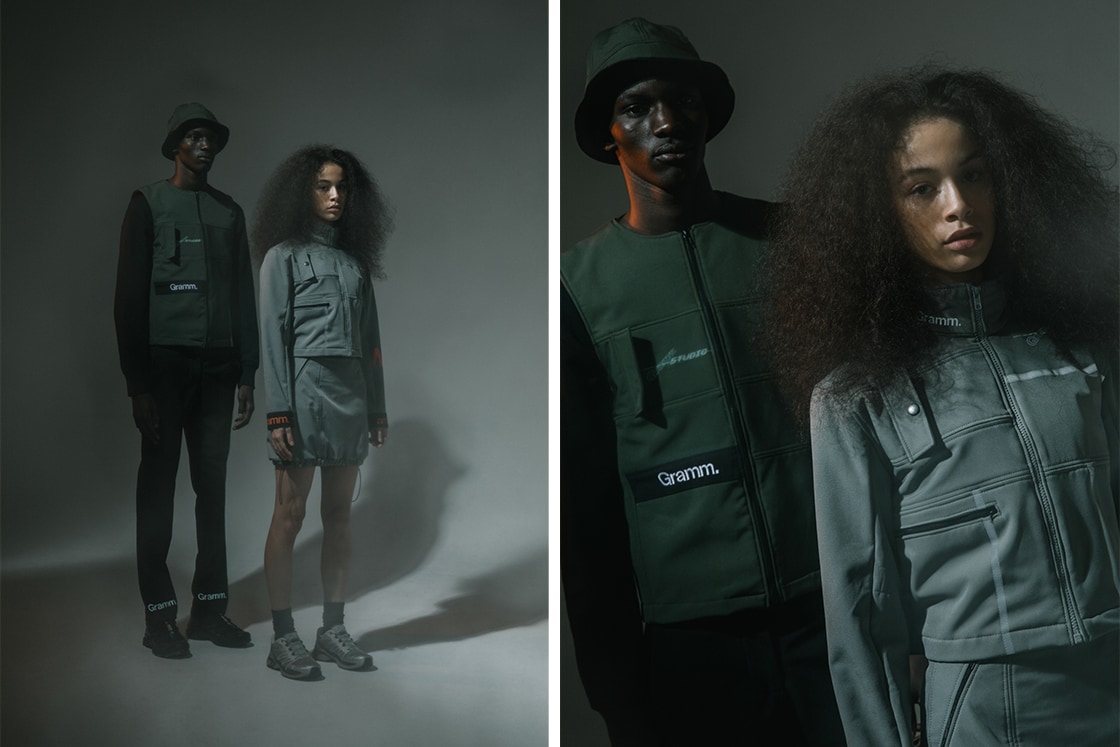 Headed up by founder and creative – AK, the brand is now taking huge steps into different, innovative territories extending the platform for people in the city without forgetting the roots of himself or the brand. "Manchester is integral to the Gramm story because without Manchester there wouldn't be Gramm. The same things that make the city what it is also make
Gramm
what it is. Manchester's mentality, its way of thinking, its people. They have different attitudes to certain parts of the UK, or the rest of the world." The city and the feeling of this community has shaped the way the brand has been built, on the terms of AK and his aim to bring people together through his brand, not only through clothing but through events, music, creative outlets and photography.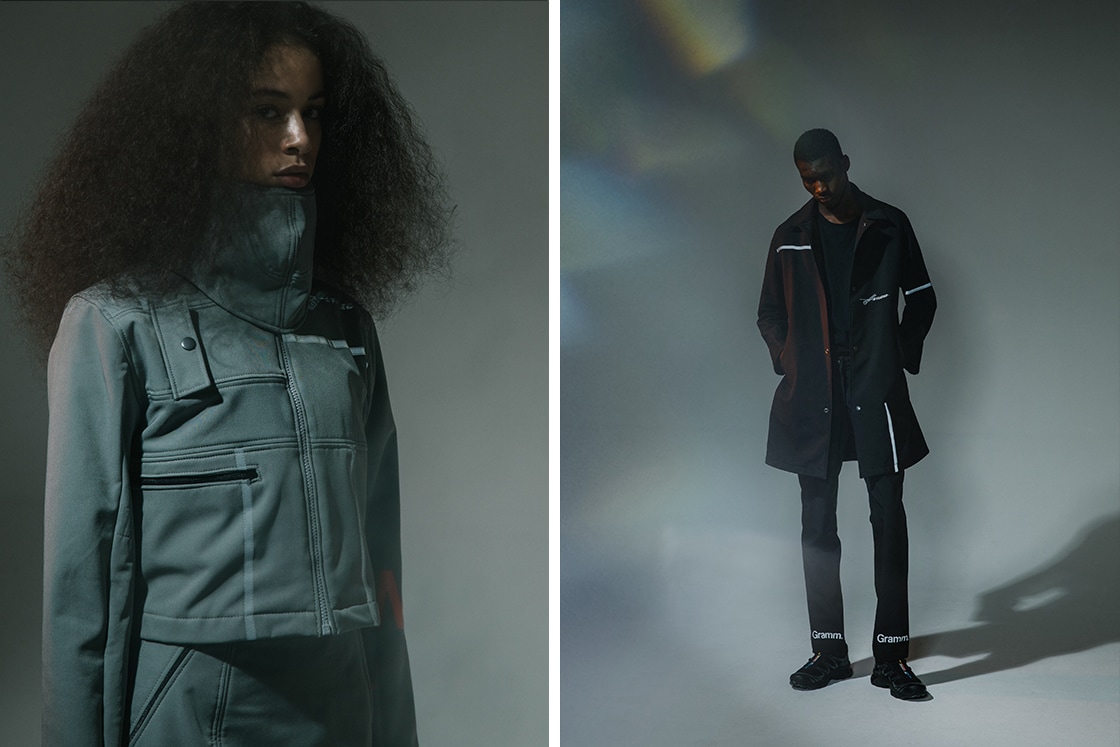 AK's initial goal was to bring community and creatives together, "There is too much segregation in life I think, there is always a hierarchy, there is a top and a bottom and it doesn't have to be like that. We can all get along if we put our minds to it. If I can provide something that brings people together then why not, community is everything. If you see what I do and get along with it and you can relate to it then why not come and join this community." The realisation of the lack of opportunity in the city for him and his peers and nothing they could relate to.
It was this idea that made AK want to create Gramm, not wanting to work for someone else – which he did so for a year designing clothing for the high-street retailer. It started from "Just having all these ideas for clothes and designs or anything that I could manipulate. I got a sketch book, threw a few things in there over time and then I ended up leaving it at a house party. Someone at the house party found it the next day, she ended up offering me job at her friend's company", AK explains. It was here that he picked up on conversations, experience and how to deal with suppliers that helped him take that next step into creating his own brand.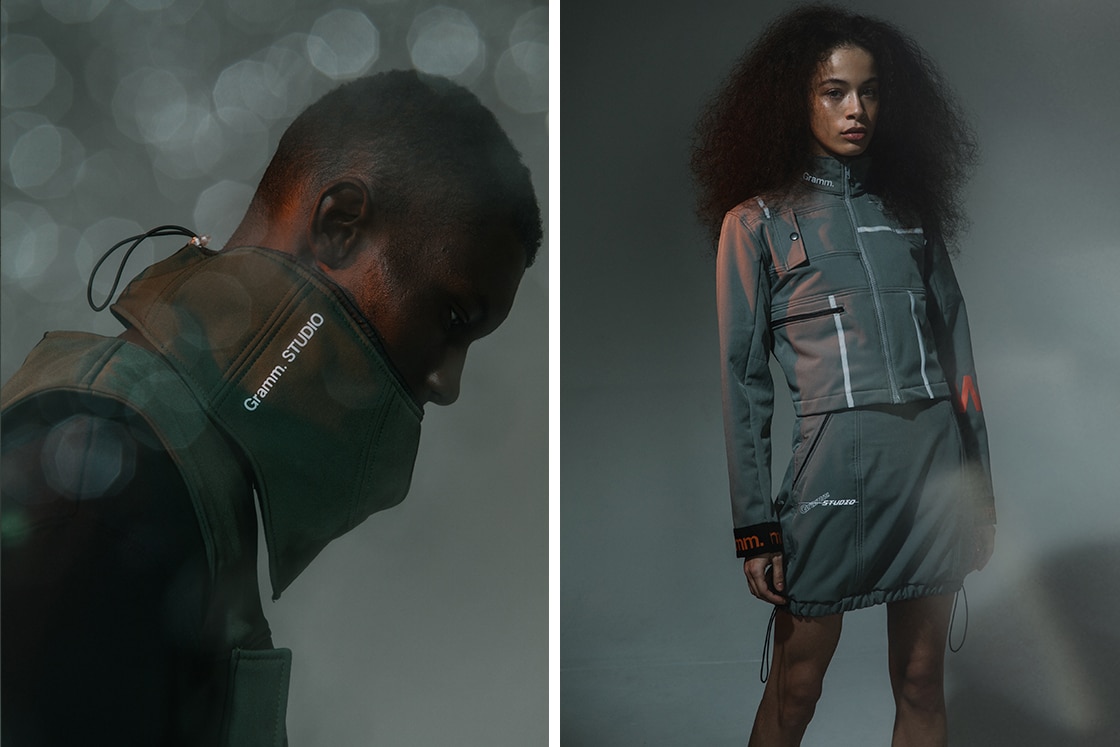 It was an all or nothing move, "if it doesn't work, then I can say to myself, you know what at least you tried it and at times I've thought it's not working. But I didn't really have a plan B, I thought all my eggs are in this basket now so I've got to go for it." A bold move, but a confident one of that. Starting out creating t-shirts, tracksuits and jackets – the brand has evolved onto the web, through creative events in the North West and beyond, adopted that sense of youth culture that was always desired for the brand.
Gramm did start out as a brand built on basics, however AK has always envisioned it to be something more. A transition into another realm was always at the forefront of his mind since day one, that is where the birth of Gramm Studio came from; a premium outtake of Gramm, constructed in the heart of Manchester. "With the fabrics that we've used it screams Manchester, it's windproof, waterproof." Protecting the youth from the elements - "Gramm Studio is what I envisioned the brand to be. The clothes I made, they are the clothes I wanted to make the day I started. So, Gramm Studio and the ideas that we are putting out aren't really new ideas. The traditional period was going to t-shirts, tracksuits and jackets, but learning about the business. How things are made, cut and sewn, learning about different fabrics. I always knew I wanted to do that, it was just I knew that I wasn't going to do that overnight. I knew I had to build the audience to do that. I couldn't just go from making a t-shirt for £25 to making a £300 coat."
This transition has taken time, a one that has garnered attention and built up a following so that
Gramm
has been able to build from this. A major talking point from the collection is the certified step up in fabrication. Re-purposed materials made from old deadstock forge their way into the silhouettes of jackets, utility trousers and a gilet. A skirt made with an inner fleece lining offers up a versatile outtake with functional materials that sit with face mask and bag accessories.
"It was a bit too expensive to just give away. So, we had to think what can we do with this to make it ethically right and also have purpose, give it a new life. It would literally have one life, why not give it a second lease of life."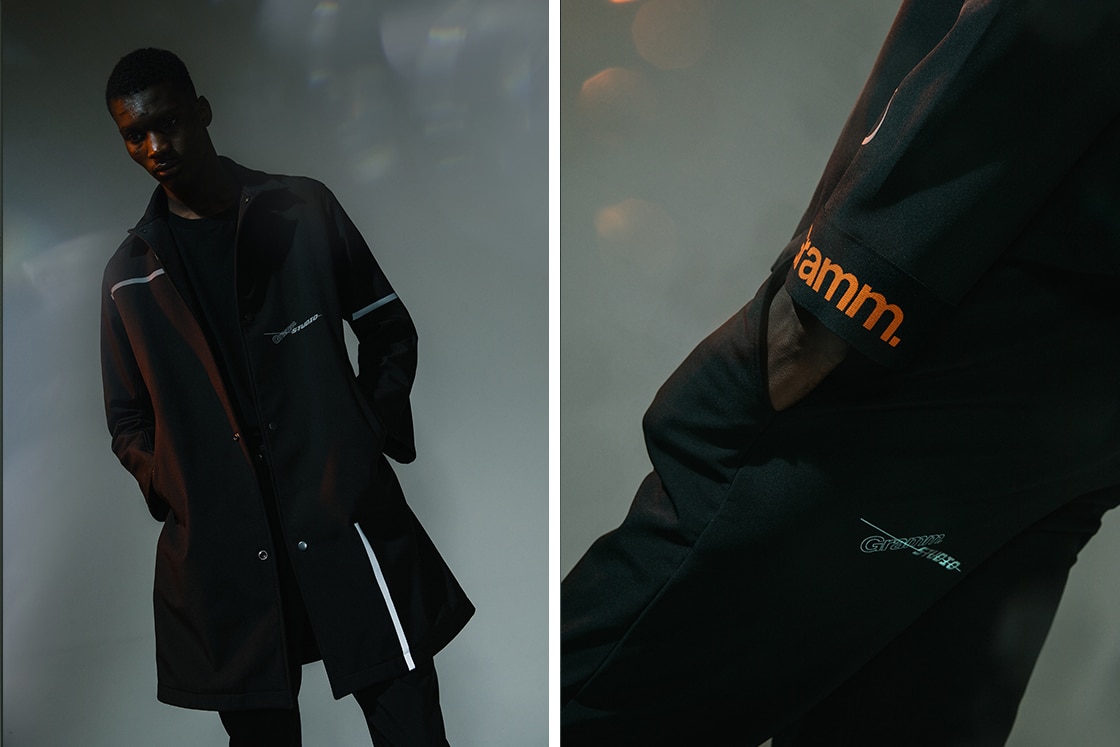 This new collection is a delve into sustainability for the brand, as trying to do so as a small brand can have its struggles, but it is always important to have any contribution. It is a representation of where Gramm is at, what they do ethically, what they want to do clothing-wise and a true catalyst in showing people where they want to end up as a brand, turning away from tracksuits and
t-shirts.
The Gramm Studio collection is exclusively available at SEVENSTORE from 29 FEB 20 at the
Gramm X SEVENSTORE Takeover
or
online
from 2 MAR 20.