First Look: Off White FW18
Since Off-White's runway debut in 2013, the dream has been taking streetwear to the very top, lending an authentic feeling of rebellion to the world of high fashion. 'Business Casual' is Abloh's most refined vision to date, and fresh off the back of the biggest collaboration of a collab-saturated year, it's no surprise that the witty deconstruction of classics has continued in Off-White's mainline.

Turning his attention to the dress code that drives corporate America, the Fall 2018 runway show turns classic tailoring inside out. Opening with double-breasted suits and pinstripes, the collection is anchored with graphic detailing and casual wear classics.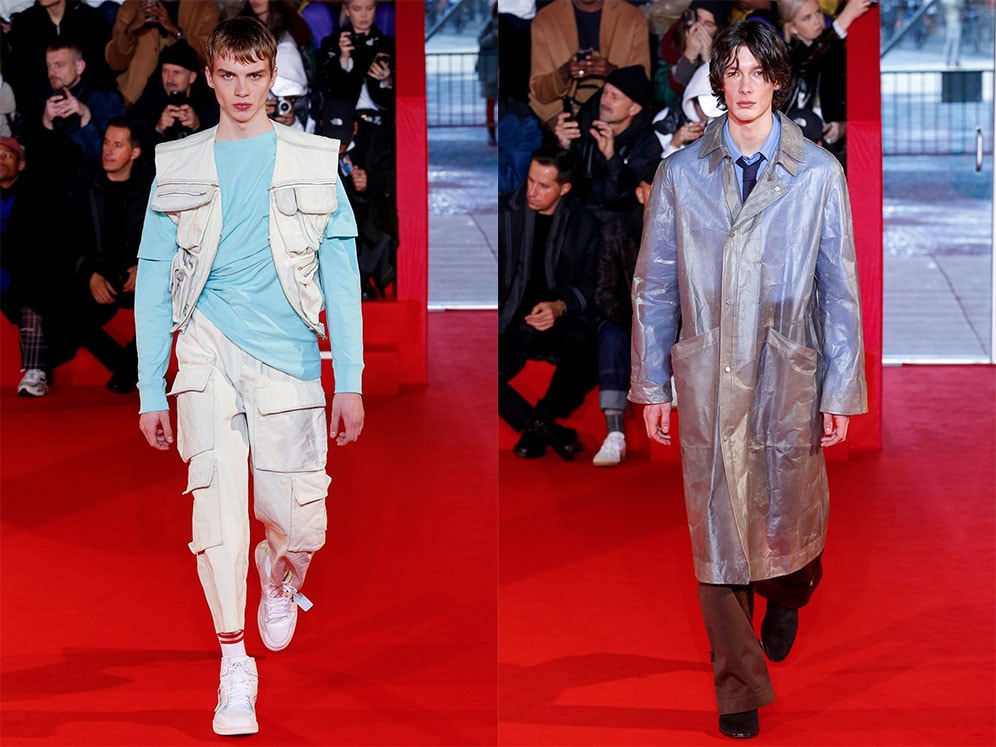 More refined than putting 'American Psycho' in quotation marks, Abloh's wit shone through a translucent mac, biting at high fashion's obsession with streetwear. Watch this space for Off-White business cards.

Beastie boys graphics are reminiscent of Raf Simons' fixation with Joy Division, New order and subculture as a whole. If Simons deemed Off-White unoriginal in the past, the irony will not be lost on him now.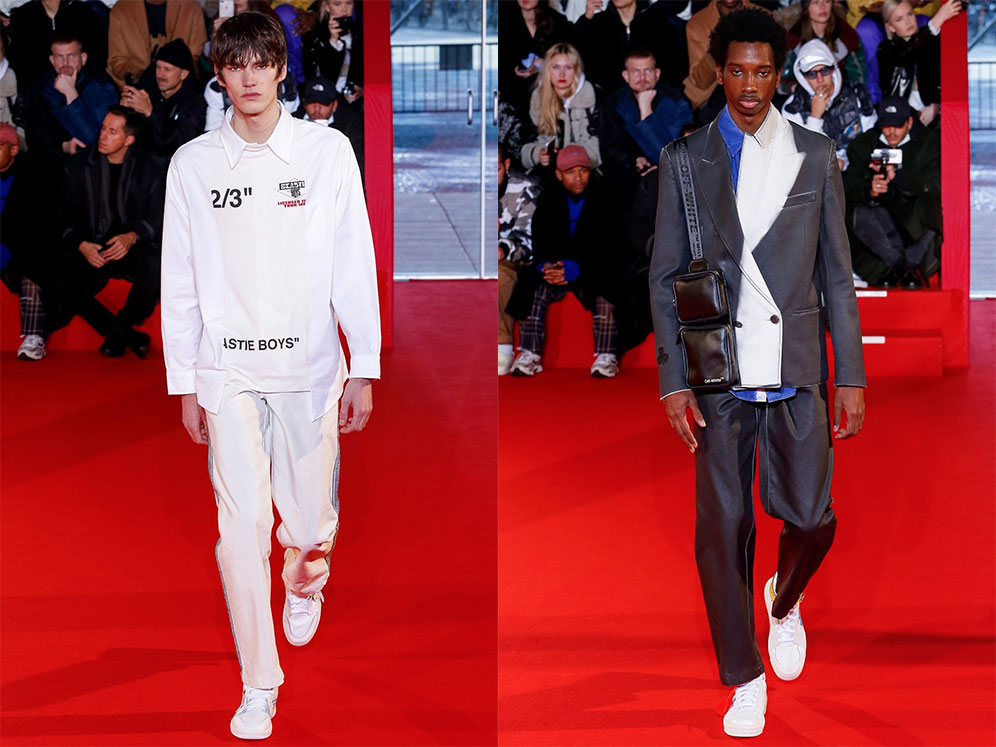 With an abundance of unconfirmed photos circulating online, fans of 'The Ten' were treated to an all-white version of the coveted Jordan 1 – confirming speculation that wherever Abloh goes, hype follows.

'Business Casual', until now, has never described anything about Virgil Abloh. The mix of deconstructed tailoring and streetwear stapes is a nod to the industry being turned on its head. Not so long ago, graphic print sweatshirts and ripped jeans would have caused a stir on the runway. Now, the inclusion of the traditional symbol of menswear – tailoring – is bound to cause a stir with Abloh's Instagram following.