COMMUNITY CULTIVATION: SNOW PEAK'S NEXT GENERATION
Born on the unforgiving terrain of Japan's Mount Tanigawa,
Snow Peak
was founded by Yukio Yamai, a Japanese mountaineer and outdoors devotee from Tsubame-Sanjo. Unsatisfied by the equipment he was using at the time, Yamai set out to change his fortunes by creating innovative mountaineering gear that would stand the test of time - sparking the flame that would go onto create a bedrock that is now known as Snow Peak.
Through its more than 60 years of history and a family tree deeply ingrained in Snow Peak, the integral mission has always remained the same; to cultivate a strong connection to the outdoors, always evolving, innovating and creating new approaches. That, in a way has always been a target met by Snow Peak. Their impeccable footprint on Japanese camping and the outdoors has shone through modern camping cookware, minimalist dining set-ups, tents, and more recently a collection of highly functional garments; suited to sit in the grounds of outdoor fashion resurgence.
That correct move into clothing came to light in 2014 when Yukio's granddaughter, Lisa Yamai – the third generation to take the helm of the brand – launched Snow Peak apparel. Designed in the same vein as Snow Peak's camping offering, priority is put on functionality of the garments, which are tested rigorously to suit the outdoor landscape, with efficient transitions into urban city life. The crossover into the outerwear garment space is a timely one considering fashion's ascending rapport with the genre – propelling outerwear brands such as
Arc'teryx
,
And Wander
and Snow Peak into the peripheral of contemporary style.
This confluence of fashion and the outdoors has brought about a new generation, consumer, and audience who have in tone adopted the outdoor lifestyle more so than ever before. Although ubiquitously known across the globe, the desirable casual camping trip which once showered the vast plains of the Lake District is now seeing a rife uprise, where
Snow Peak's
expansive Living Lodges and Hozuki Lanterns are leading the charge. While Snow Peak is built on years of heritage, their continued research and development has paved a clear path to the top, putting them ahead of the rest, looking towards camping of tomorrow.
Adopting Snow Peak's motto – 'We Are All Users' – creative communities have been given a new lease of life through outdoor exploration; inspired by the forward-thinking, eclectic offering of Snow Peak design.
Welcoming Snow Peak for Autumn/Winter 21, SEVENSTORE partnered with
Orienteer Mapazine
put to practice the brand's outdoor collection in a photo documentation of organised activities held at the brand's very own camping site in Godalming, Surrey. Framed from an amalgamation of creative individuals with an interest in the outdoor community, photography was captured by Orienteer Mapazine's
Rory Griffin
with participants; Ollie Olanipekun from birdwatching collective,
Flock Together
, Rob Boyd from
SOAR Running
, Zaineb and Olivia from
Athene Club
, Louis Holl, Erik and Filip, founders of The
Steep Learning Group
and Nick Harlow who is a Forager for Stockport restaurant,
Where The Light Gets In.
The latest collection of Snow Peak is available to purchase in-store and
online now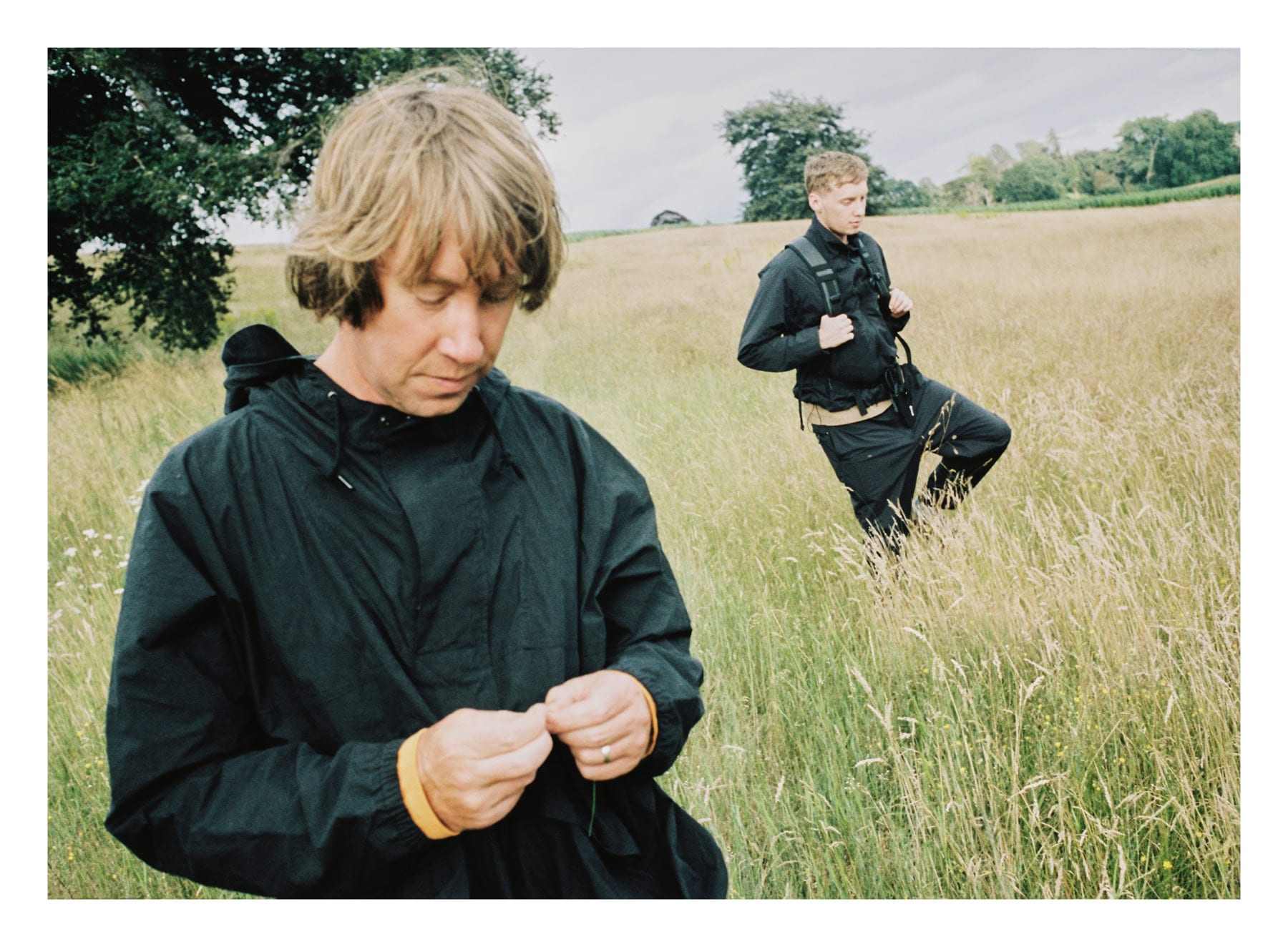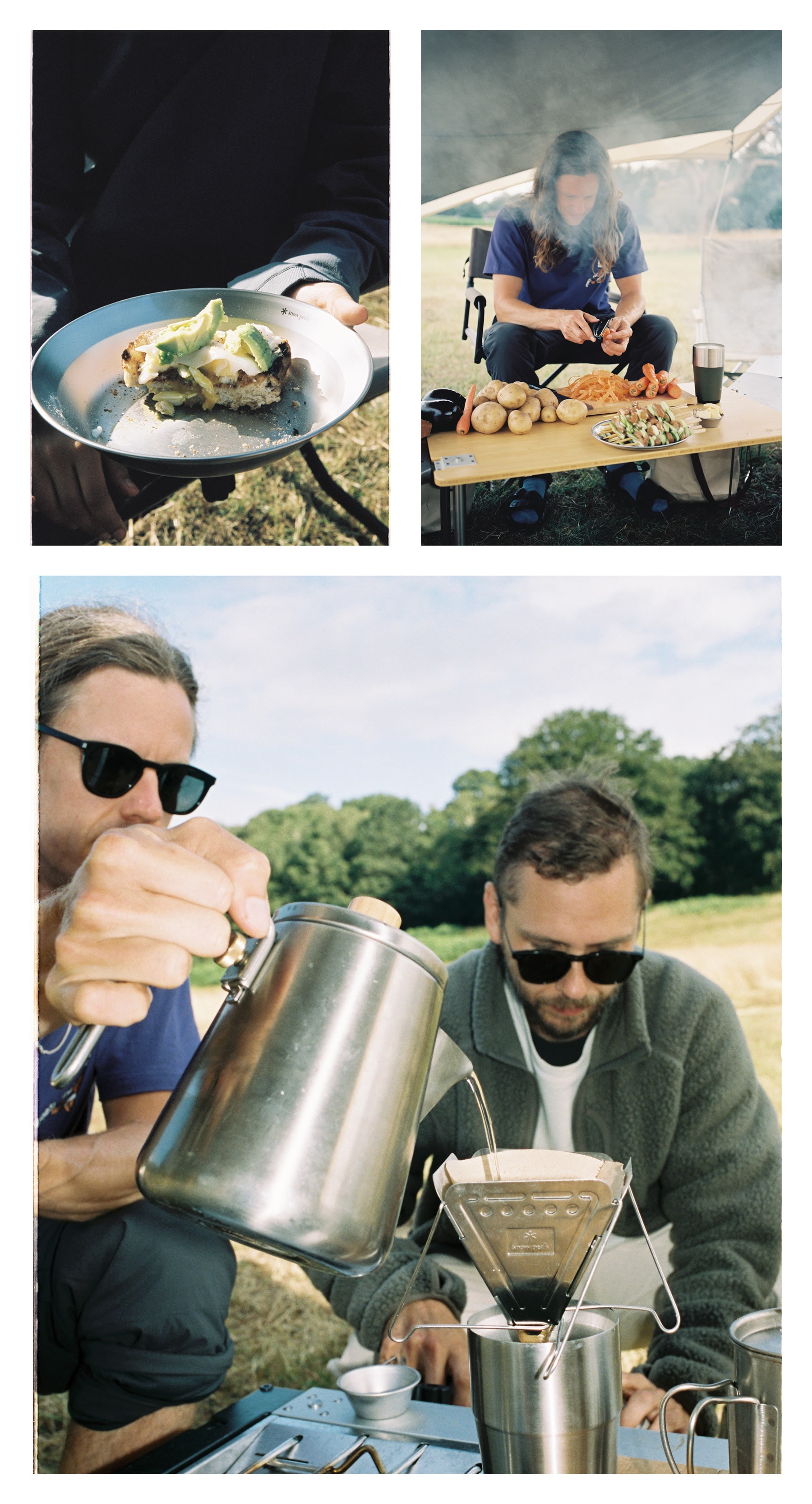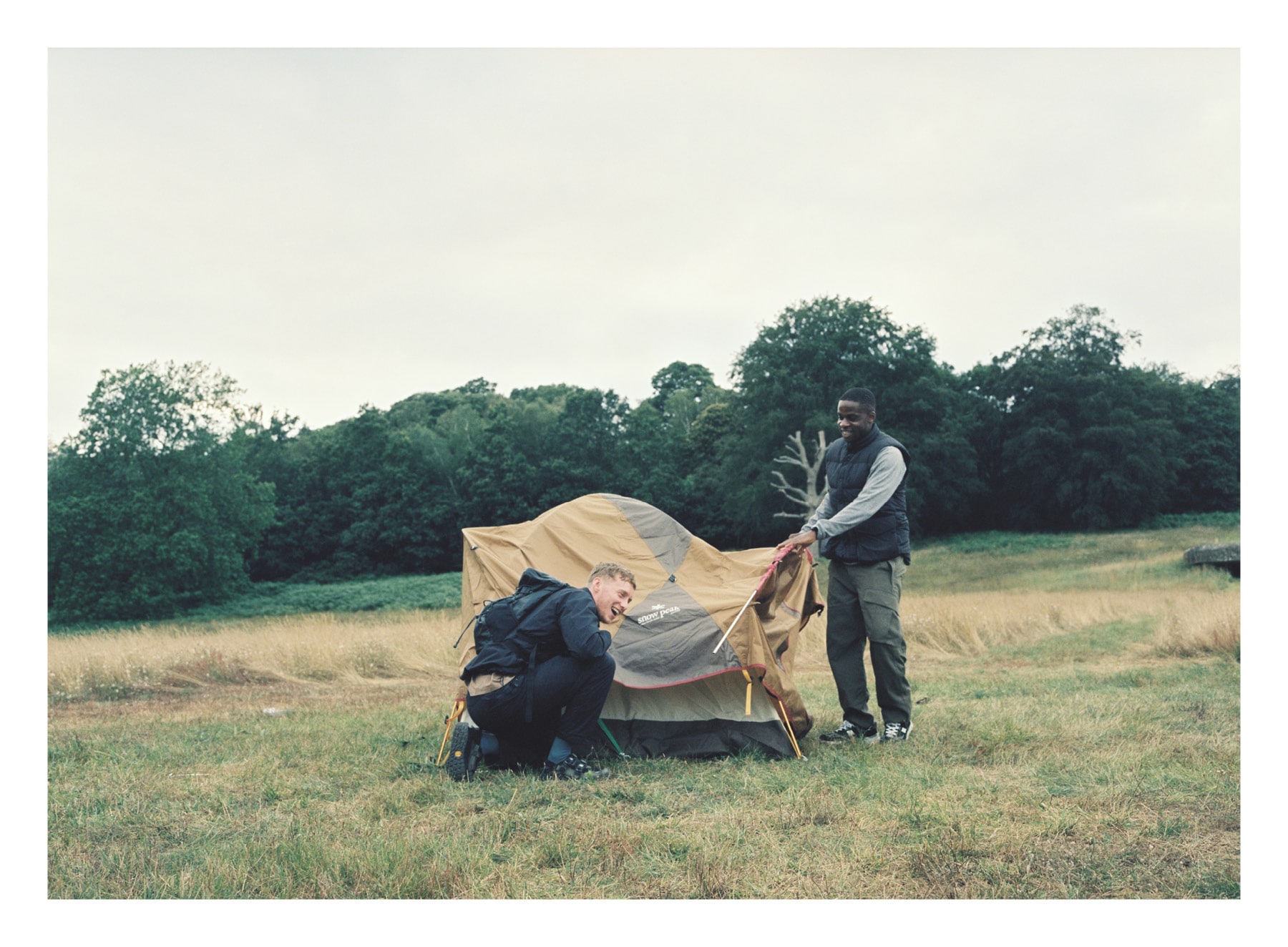 Photography:
Rory Griffin
Videographer:
James Cray
Video Editor:
Louis Hvejsel Bork
Artwork:
Henry Spiers