6 OF THE BEST COMFY PANTS TO HELP NAVIGATE YOU WORKING FROM HOME (STILL)
2021 has arrived, and yes, we are still all working from home. Dining tables turned into office spaces, team-chats over video calls and the eventual light dusting on 2020's going-out garments that have yet to see more than one or two wears.
The so-called everyday uniform has changed, trousers are now swapped for track pants, joggers and shorts. The emergence of loungewear, and 'comfy' clothes are now established wardrobe staples, who'd of thought it? Warm basic comforts may be leaders of the home wardrobe selects, but many may still prefer to take a teams call in smarter offerings.
Homme Plissé Issey Miyake
or
Aries
? After all the finer fabrics give off that extra bit of much needed comfort on a day-to-day basis.
DRÔLE DE MONSIEUR - DROLE SWEATPANT
Drôle de Monsieur
know their craft behind downtime dressing. These signature sweatpants arrive in a basic design, but with the upmost comfort. Embroidered branding uplifts the ready-to-wear offering, making it a suitable fit for that weekly shopping haul.
ARIES - NO PROBLEMO TIE-DYE HEADLIGHTS SWEATPANT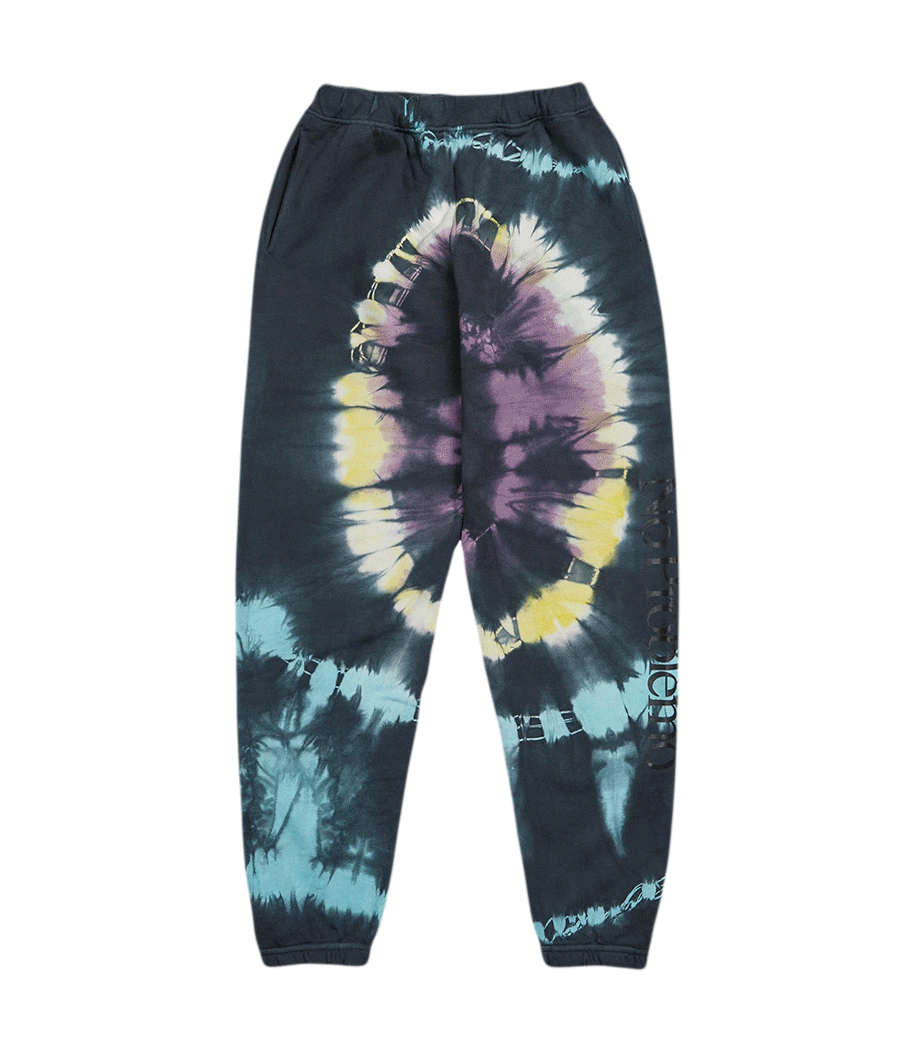 Aries
shell out on their tie-dye trajectory. Adding a lively touch to your comforting staples, the Headlights sweatpants are crafted in multicoloured spirals and a cosy cotton jersey – adding that extra bit of much needed vibrancy to the grey days of late.
1017 ALYX 9SM - VISUAL SWEATPANT
1017 ALYX 9SM
adds a sense of basic luxury to your comfy pants range. Bored of the plain old jogger bottoms? Matthew Williams' label offer elevated soft fleeceback fabrication and signature silver-toned hardware for everyday extras.
HOMME PLISSÉ ISSEY MIYAKE - PLEATS TAPERED TROUSER
Adding a touch of class to the legwear in your wardrobe,
Homme Plissé Issey Miyake
signature pleats tie down the perfect balance between comfort and luxury, taking stylish stay at home pants to new heights.
NEEDLES - POLY SMOOTH TRACKPANT
These
Needles
Poly Smooth track pants represent the east-meets-west classing of cultures, faultlessly capturing the prime Needles vision. A fitting accompaniment for your homeworking slides.
SPORTY & RICH - ATHLETIC CLUB SWEATPANT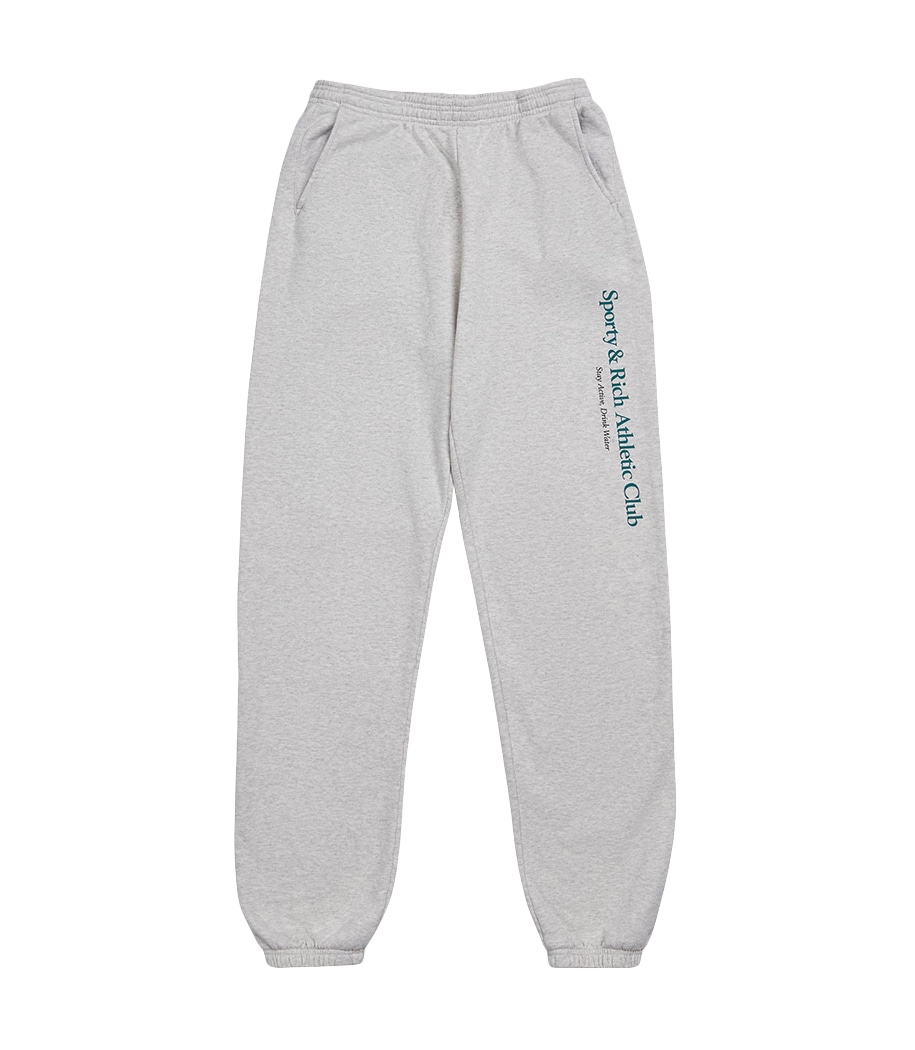 Sporty & Rich
is constructed with comfort in mind. A clever mix of sporting-casual meets the affluent design ethos that inherently runs through the core of Emily Oberg's outlook. A sequence of simple construction with the comfiest of output.