ClubTogether: Light Night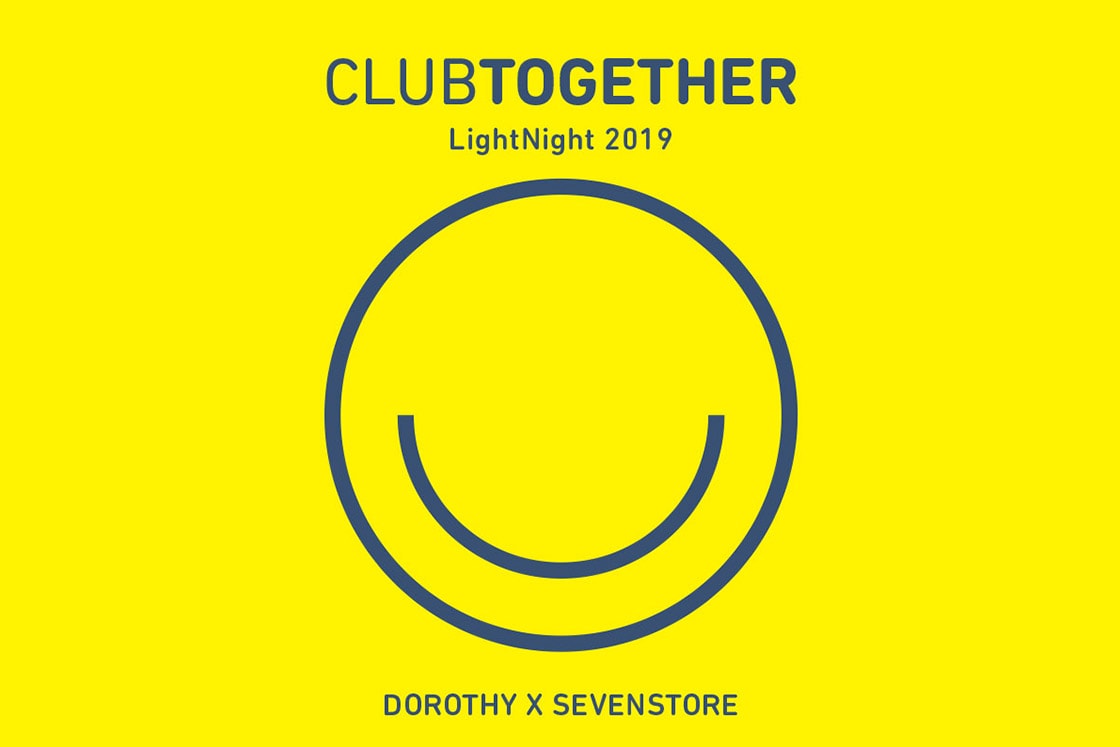 Join SEVENSTORE for the first viewing of a newly commissioned visual installation mapping rave culture
SEVENSTORE invites you to the launch a brand new commissioned visual installation created by design studio
Dorothy
. The ClubTogether installation provides a visual display of unique, user generated data input to the ClubTogeher web app – created to map clubbing and rave culture experiences across the world, both nostalgic and contemporary.
The launch of the installation will be a part of the Light Night 2019 celebrations, a city wide event of visual art in Liverpool on Friday 17
th
May, and will be displayed within the basement of the newly opened SEVENSTORE retail and creative space in the Baltic Triangle – 6pm-10pm.
Soundtrack to the evening will be provided by former Haçienda resident DJ Graeme Park and SEVENSTORE radio host Andrew PM Hunt. A further additional visual exhibition will be provided by photographer Mark McNulty, focussing on his documentation of Liverpool's early rave scene.
Dorothy's work has already had its finger on the infectious pulse of rave culture. Last August, during the 30th anniversary of the Second Summer of Love, their 'Acid House Love' Blueprint linked the sticky web of rave perspiration with its main movers and shakers. The product is a distinctive visual map of the history of dance music and rave culture based on the circuit board of a 303 synthesiser.
Building on the idea for the blueprint, ClubTogether allows users to input their own memories into the web app to create a real time, interconnected world of shared experiences, emerging from dancefloors on opposite sides of the globe.
The ClubTogether Light Night launch is a free event with limited capacity within the store.
Friday 17
th
May, 6pm-10pm,
SEVENSTORE
26 Norfolk Street
Baltic Triangle
Liverpool
L1 0BE
To contribute memories to the web app head to
clubtogether.me