CLOT: THE BRAND THAT BUILT A BRIDGE BETWEEN EAST & WEST
It's hard to research
CLOT
without coming across their 'Bridging the gap between East and West' mantra that they are rightfully proud of.
The East has a lengthy history with streetwear that dates back to Japan in the early 1990s when pioneers like Hiroshi Fujiwara, Nigo and Jun Takahashi, as well as a host of other names, began paving their own way. With a fascination for Western, but particularly American, pop culture, style and music, they interpreted this with their own identity and forged a new visual language. This cohabitation of crossing cultures brought to life the differences and few similarities East and West heritage possess, creating a bridge for the future between the two.
With that in mind, Yang Lui's East meets West infographic series shows the discrepancies of life from either end of the globe; from sleeping patterns, transportation, social activities, to attitudes on property and public space. This is an ever-changing domain, but more recently the confluence of East and West - through difference - has played an integral part in shaping designers from Tokyo to London, and New York, while establishing sartorial nuances derivative of a whirlwind of different cultures.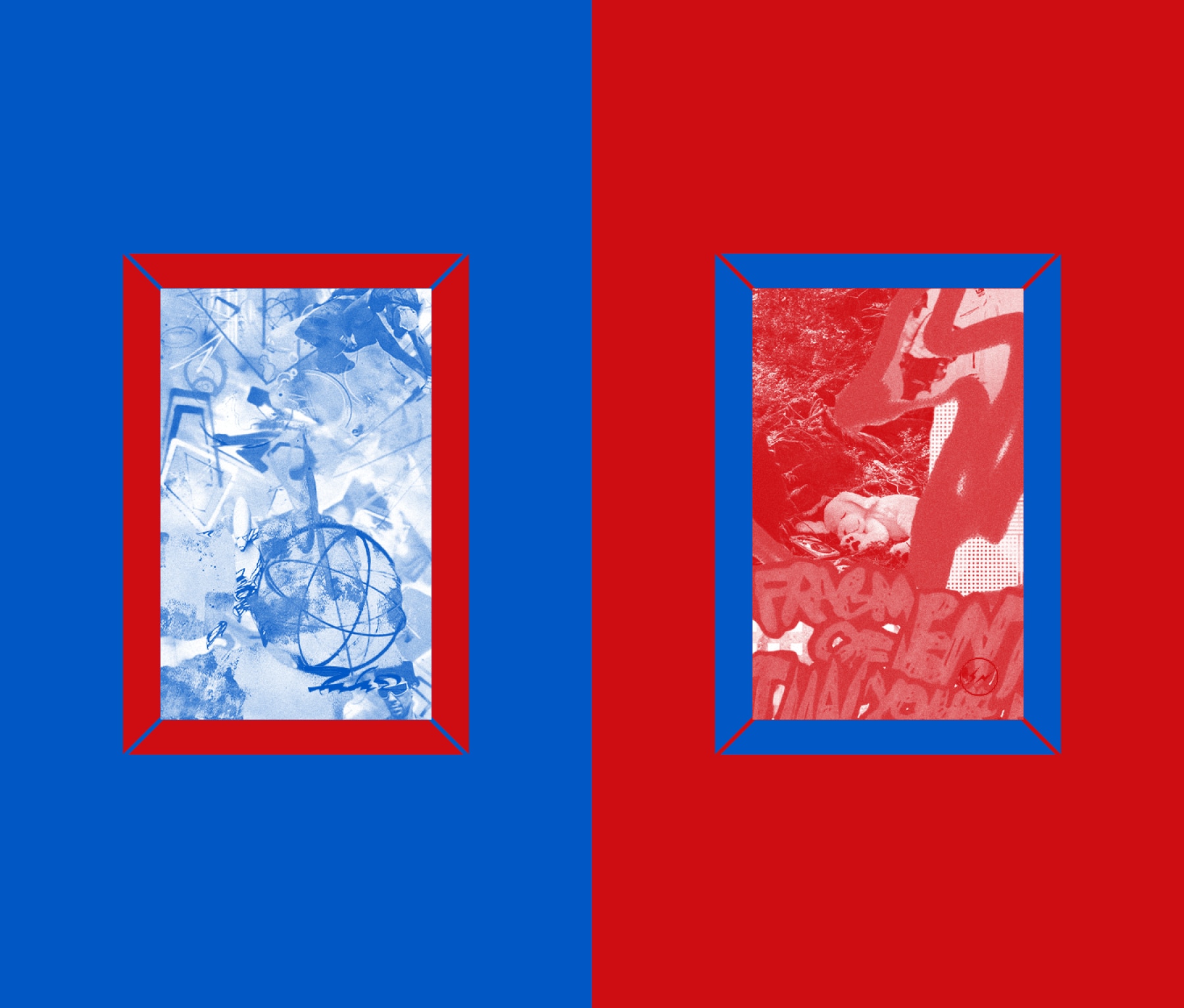 An occupant of this East meets West ascendancy and a basis for traditional identity,
CLOT
is the brainchild of both Kevin Poon and Edison Chen. Established in 2003 as a streetwear label offering carefully designed apparel and goods that honour customary uniform, but with a Western influence.
Kevin Poon was born in Hong Kong before moving to Chicago, with a back-and-forth between the two, he finally landed in Los Angeles. During this time in LA, he interned at Interscope Records - a record label that fostered the likes of Dr Dre, Snoop Dogg and Eminem. At the time of interning, Poon was also studying Finance at Pepperdine University in California. In between studying and working at Interscope, Poon was importing and exporting sneakers for his friends in the US and Hong Kong, merging both sides of the sneaker community where sneakers may not have been available in America and vice versa. Poon spent more time selling sneakers to rappers than actually doing his day job, which he was eventually fired for. This, although may not have been great at the time, lay down the foundation for Poon's foray into streetwear and ultimately tapped into CLOT's mantra of bridging the gap between East and West, before it was even a thought.
It became apparent to Poon that he did not want a desk job and he started to explore new avenues. Being educated and working in America and then going back to Hong Kong, Poon realised there wasn't really a market for street culture in his homeland. After hanging out with Edison Chen, the two together set up shop in Hong Kong, which was a success – attracting brands like A Bathing Ape, Neighborhood, as well as making the realisation that there were great brands coming out of Japan and America, but none from Hong Kong. That is how CLOT came to fruition.
As the son of a Hong Kong industry titan, Chen took a slightly different path up until co-founding CLOT; he was both an actor and music artist, two outlets which he has dabbled in alongside
CLOT.
This early crossover between two opposites in terms of tradition and culture only heightened Poon and Chen's fascination with bringing them closer together through apparel, footwear and accessories. In the years since, it has become one of the most revered names in streetwear and sportswear as well as being synonymous with high-profile footwear collaborations with Nike, Fragment Design and Visvim. But, with that aside, CLOT stands for more than that: it is a symbol of individuality, local culture and anti-establishment ideals.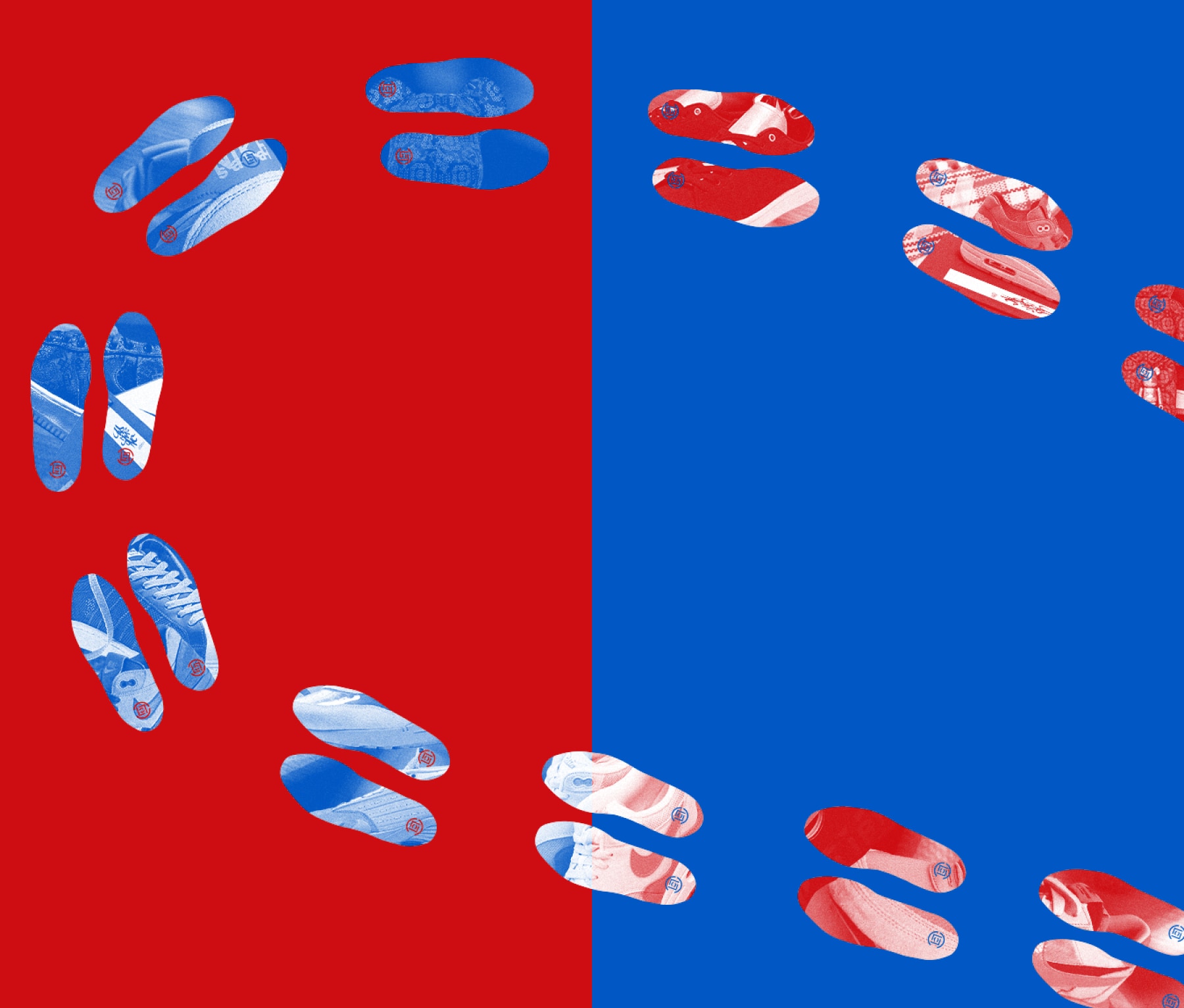 CLOT means, 'Exactly what it says. All these new ideas and trendsetters gather in one area and get clotted up; this so-called area is named CLOT Inc.' CLOT is embedded in the country's street culture and has helped shape the scene they are enamoured with by adhering to tradition and subverting the normal in a city where originally is hard to come by. In the time since, it has paid dividends and that is a reason why CLOT are collaborative powerhouses, with not many names that haven't seen the CLOT paint brush applied to them.
Expanding past just a fashion label, CLOT launched JUICE as a retail space and lifestyle store. Curated with the latest fashion brands JUICE is an extension of CLOT, celebrating individuality, helping bridge the gap between the East and the West. Opening its doors in 2004, the retail space has become a concept for book signings, events, activations and launch parties. JUICE's retail presence is astounding: in Hong Kong alone, there are four locations, as well as seven others in Taiwan, Beijing, Shanghai, Chengdu and Los Angeles.
Notable and pivotal events that have happened along the way cementing CLOT's legacy include their 2006 'collaboration' with Kanye West, which actually never saw a public release, on an Air Max 1 dubbed 'Touch The Sky' after the name of West's tour. The term collaboration is used loosely as only four pairs were made, two for Kanye and two for Edinson Chen.
To talk about CLOT's collaborative history without mentioning
Nike
would be sacrilege; it can be traced back to 2006 when the pair released their sneaker together: the 'Air Max 1 Kiss of Death'. Like mentioned, the sneaker takes inspiration from traditional Chinese acupuncture with Edison saying, 'We wanted to make a strongly Chinese flavoured shoe no matter what the base of the shoe was.' Later on, in 2013, CLOT and Nike revisited this concept and released the 'Kiss of Death 2'. This was a real stepping stone for the pair's relationship as it marked the beginning of an exploratory journey into traditional Chinese culture for both
Nike
and CLOT, marrying that ever-present East-meets-West connection.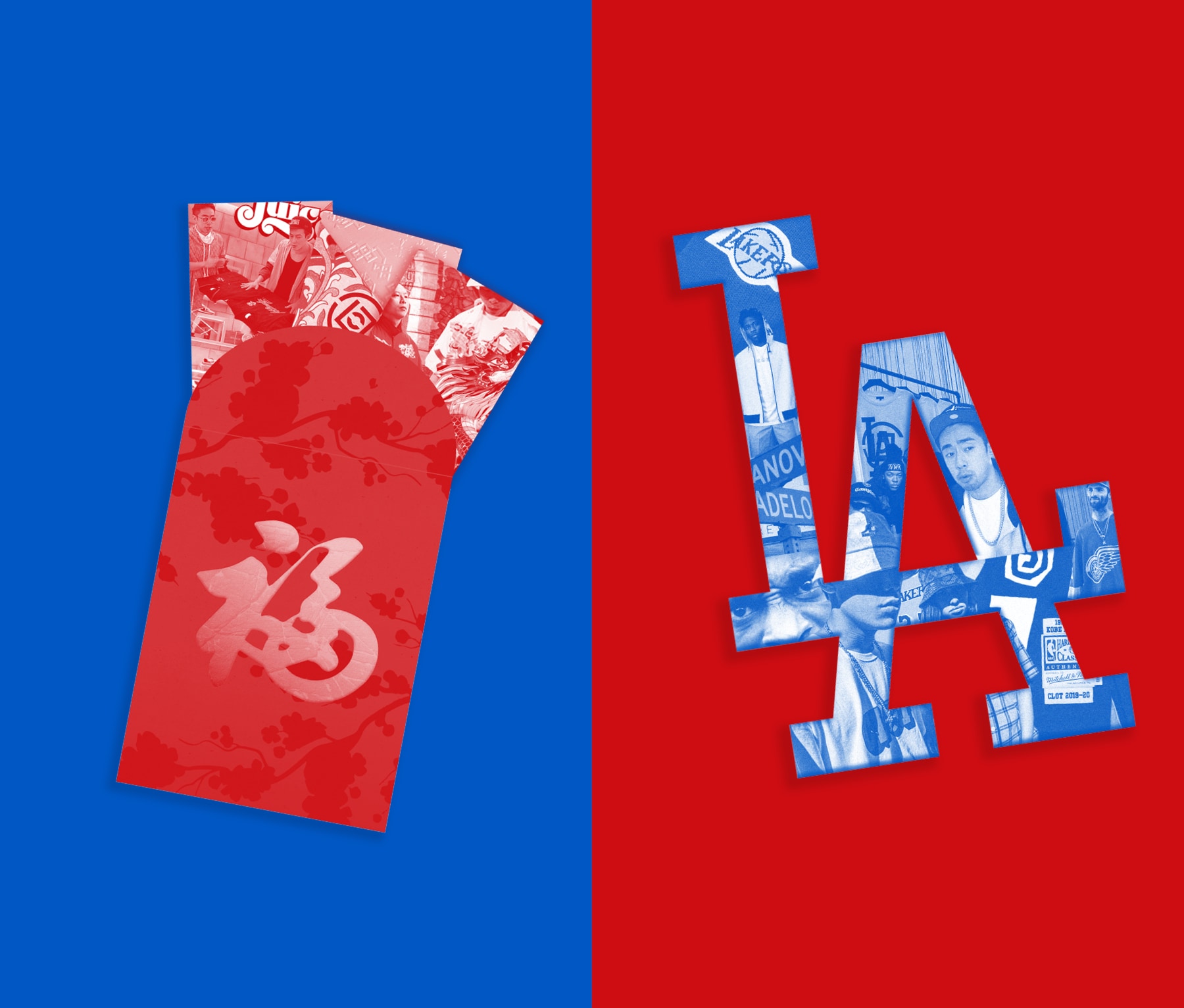 Footwear isn't the only collaborative avenue CLOT has explored; they have dabbled in contemporary art as another expressive medium. Ever since their 2004 inception, CLOT has been regularly collaborating with
MEDICOM TOY
, specifically their 'Bearbrick' figure - a bear-like collectible figure that has been the basis for projects with the likes of KAWS and Keith Haring. Notable projects between CLOT and MEDICOM TOY, specifically on Bearbricks, include the inaugural CLOT X Pepsi Bearbrick Pack from 2004, 2014's 'Valentines Day' pack that derived inspiration from traditional Chinese marriage wear and the 'Black Silk' pack developed by Nike and CLOT released in 2020. What is particularly interesting about 'Bearbrick' figures and the collaborations that come with them is the crossover between fashion and art, making art more accessible for streetwear enthusiasts and those who are familiar with CLOT.
Today, Kevin Poon and Edison Chen continue to keep CLOT on the right tracks but from a distance. Poon looks over the business end of the brand while Chen takes care of the creative side of things. That way it works so they can both explore other disciplines aside from fashion. Poon has taken his love of art from CLOT to become part of a new generation of art collectors with a vast array of emerging and established artists from Asia and the West, most of which are identified from his hip hop influenced background. As he is a collector by nature, Poon's venture in art was inevitable, firstly into his Chinese roots of contemporary art then amassing popular names such as KAWS, Futura 2000 and Daniel Arsham. On the other side of the coin, Edison Chen operates a more low-key life these days, working between CLOT and family life, keeping his finger on the pulse with the brand's expanding plethora of collaborative journeys.
CLOT remain at the helm of contemporary streetwear with the label most recently taking a step back into their Chinese heritage. Traditional textiles, silhouettes and patterns made the streetwear connoisseurs step-out of their comfort zone and cleverly shine in on modernised Asian infusions, while still tapping into the streetwear market. Their legacy is hard to dispute, especially in the collaborative sphere where you see them subverting the norm and adopting cues from their homegrown culture; it isn't very often that giants like Nike play ball like that. As 2021 draws closer to an end, CLOT's reach is growing, alongside the sartorial bridge between East-meets-West, putting a fresh perspective on everyday designs to an international audience.
The latest collection of
CLOT
is available in-store and
online now.
Artwork by
Henry Spiers