C2H4 is a brand that seems to have popped up out of nowhere, now the label is all over IG. The label has now gone global, with the LA-based streetwear brand working with the likes of A$AP Ferg, Kylie Jenner and 2 Chainz. Yixi Chen, designer and founder of C2H4 is aiming to make items for the future. Her team of designers or as she likes to refer, Chemists, recently debuted their collection at London Men's Week for Spring 2020.
The collection maintained the concept of futurism and workwear, creating a collection that was tactical, intricate and versatile - proving that C2H4 can be used in the working environment and out to show off on Instagram.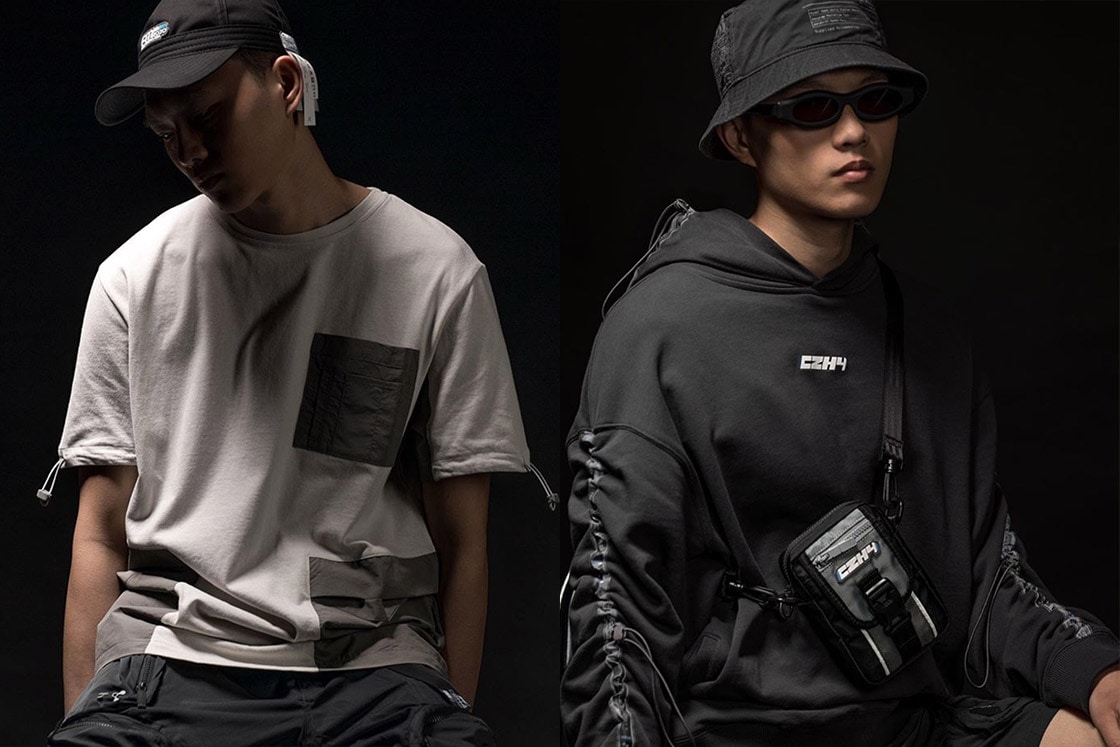 Keeping the concept of clothes that could be worn by Scientists or on the job, key pieces included reconstructed lab-coats,
tactical jackets
and
cargo trousers
. But the key is in the detail with most of the pieces including concealed pockets and straps which could help tighten the pieces – which altogether creates a collection that can be long-lasting and sustainable.
A key piece from the collection was the
Flash Drive Print Hoodie
. The "FM-2030" Disposed Hoodie includes tonal stitching and Ribbed Knit Cuffs, including the side pockets at the waist which are an additional workwear detail.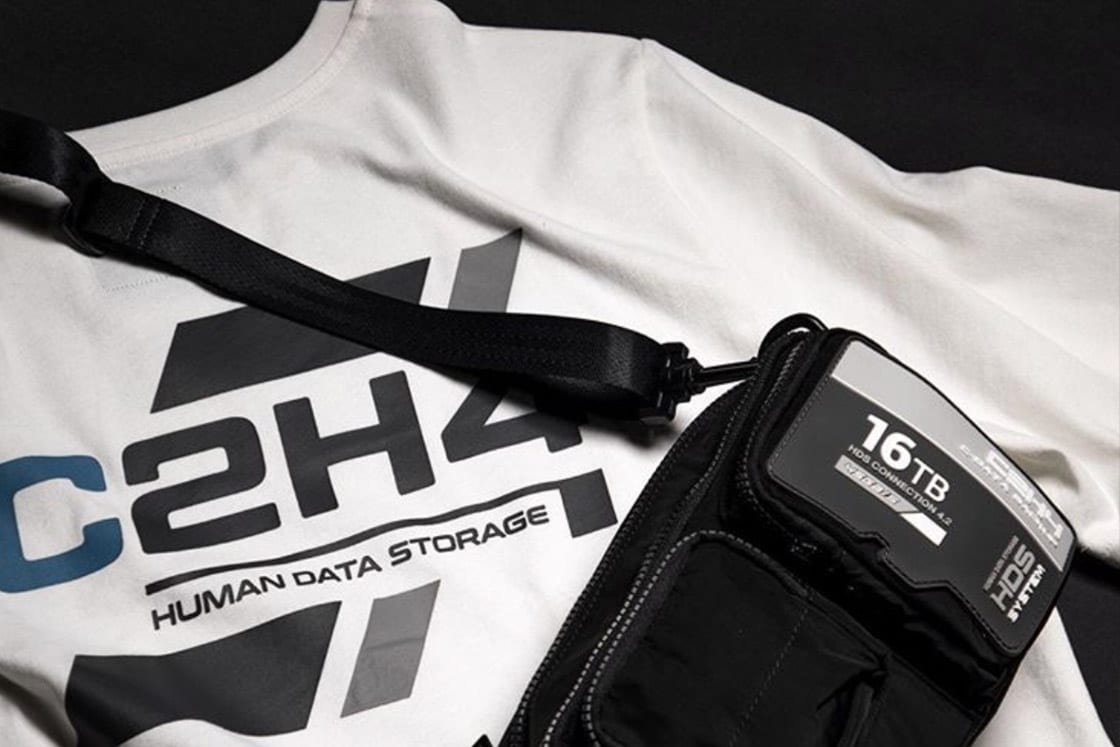 C2H4 has since moved on to work with big names like Vans and Kappa, establishing to the streetwear industry that C2H4 is here to stay and ready to become a staple to any wardrobe. However, Chen has made sure that C2H4 doesn't make fan wait for the next drop, with the label planning to release three to five new pieces each month. It's a refreshing take on drop culture, and one that keeps the brand at the top of the industries mind as we hurtle towards their functional post-apocalyptical.
Explore the C2H4 collection online
here
.