ANZ: A SYMBIOSIS BETWEEN MUSIC, FASHION AND ART
The thought of the weekend arrives in anticipation as early as Monday sometimes. As the sun sets, the working day hits the finish line and people's heads turn towards the club; pre-drink rituals, party playlists and the question on everyone's lips: what to wear for a night out?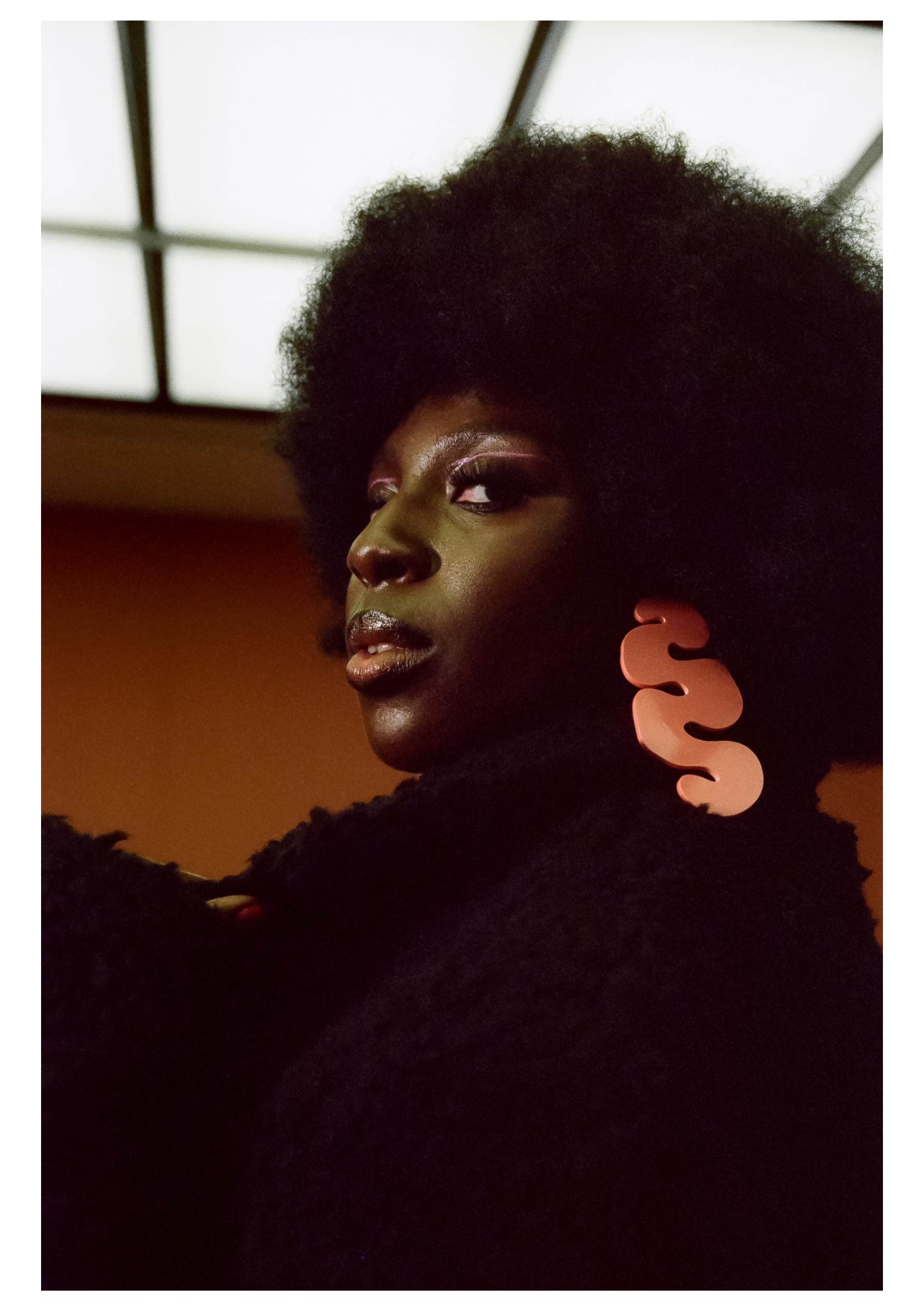 London-born, Manchester-based DJ and Producer, Anz knows this all too well. Where pre-party playlists and daytime jingles make the perfect backdrop for unearthing her genre-spanning mixes, such intricate combinations derive from a childhood brimming with Luther Vandross or Patrice Rushen, and her parents' transportation of their youthful Nigerian soundtrack to UK shores. Ringing through her household, as well as nostalgic early morning car rides; soul, funk and boogie chimed effortlessly, colouring days with a new soundscape for future Anz.
SEVENSTORE sat down with
Anz
to discuss growing up, Manchester's nightlife and her adoration for
1017 ALYX 9SM.
Fuelled from a young-age – with credit due to Anz's parents – an expansive range of tastes, genres and eclectic mixes from Afrobeat to Earth, Wind & Fire became prominent in stimulating her to take on a role behind the decks. Such venture was set in stone as Anz recalls, "I remember being really small and asking my parents for about £5k worth of Pioneer gear and rightfully getting laughed out of the room, but later in life it came from regularly volunteering to put on tracks at afters and pre's [drinks]. I think I've always been inclined to try and add to the soundtrack of whatever's going on, so I guess DJing is just that in an official capacity." Fleshed out from your typical parties, with an inclination to provide the soundtrack to any occasion, Anz really started to come into her own when she left the big city lights of London for the streets of Manchester. Her creative process is unique, left-field and distinctive – a method she refers to as "stacking" – where layers of different sounds from a polarity of genres come together, illustrating a connective piece of production.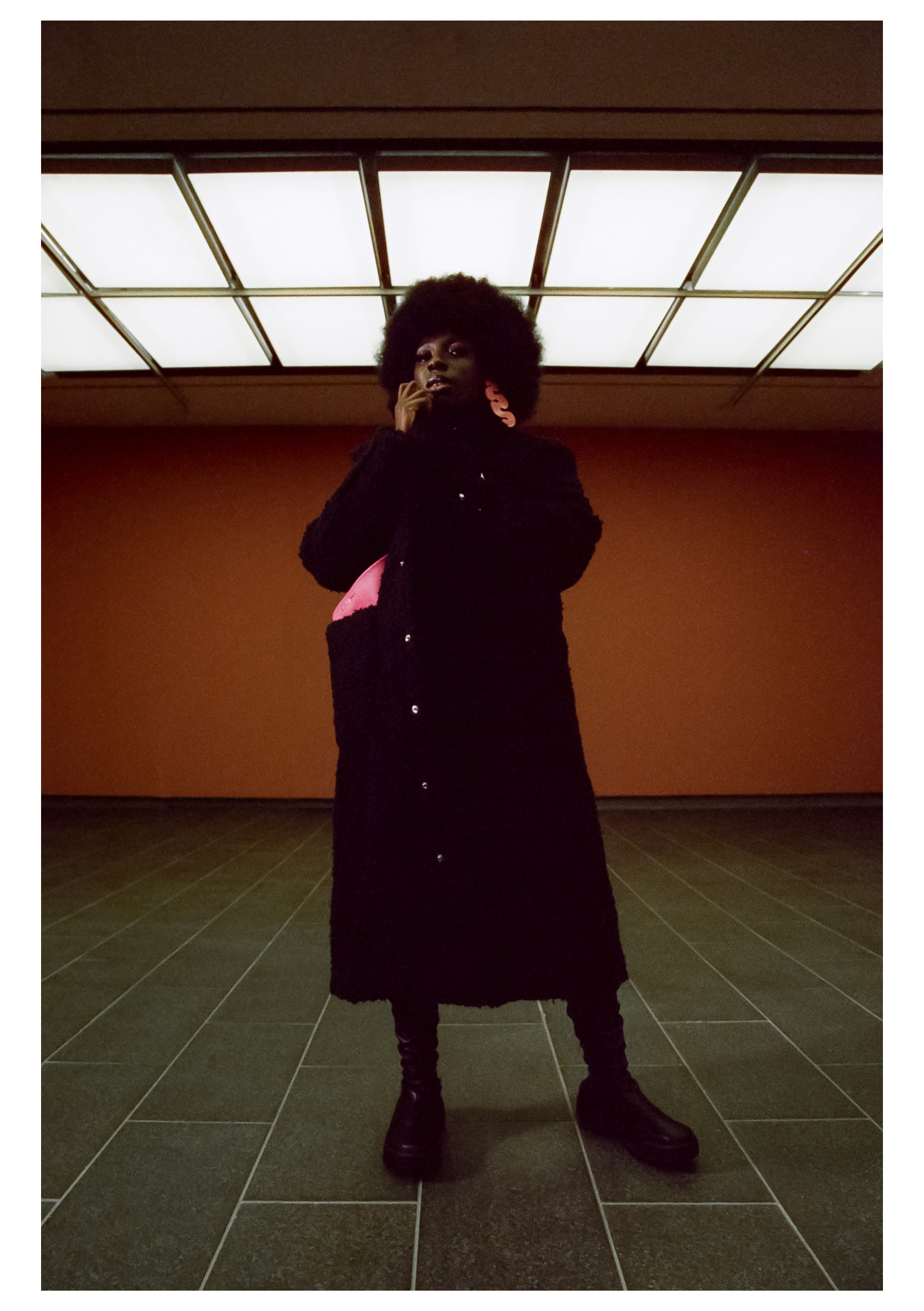 Starting a career as a DJ can be difficult enough but living in London can often help. Connections, club nights and making yourself familiar with the capital's biggest record labels can arguably give it an upper hand over other cities in the UK. Anz took the opposite route and headed out of her hometown to the North West to study an undergraduate degree in Liverpool. Building a close-knit trace to the city's rave scene with club nights and new acquaintances, it wasn't long before she took the short trip over to Manchester where an "intangible" feeling, and a comforting "togetherness" left her unable to shake off an unmissable sense of belonging that the city had placed on her. She had to move. "There's a really specific warmth. Plus, whenever I get a weekend at home, I'm absolutely spoilt for choice with things to do and nights to go to; it feels very healthy!" adds,
Anz.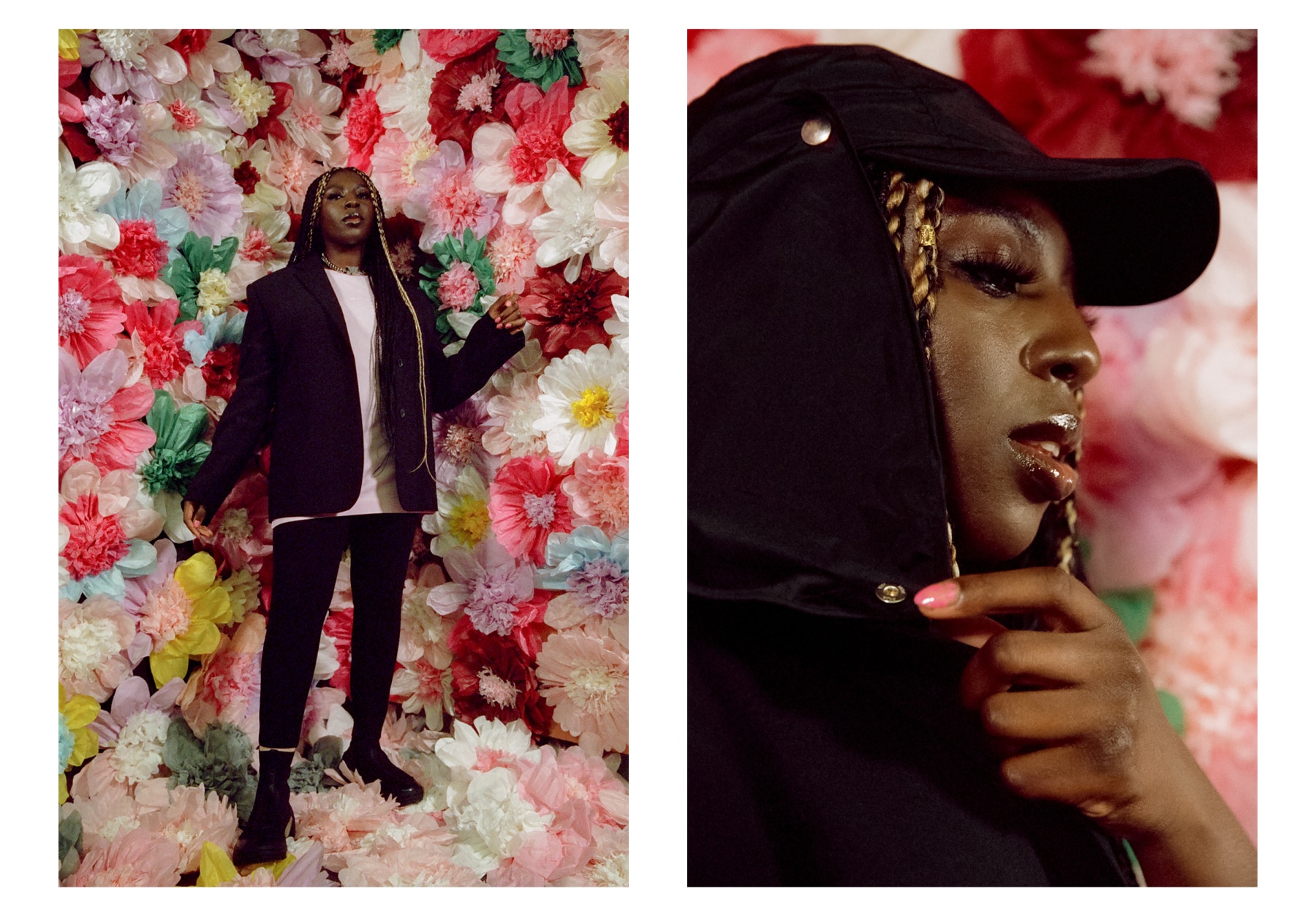 The move to the North West has proved a worthy venture for the DJ and Producer. A change that set her onto the next level and turned up the gears. Her ascendancy as a DJ has been noted, but that has also followed with a regular
NTS show
where she devotes her residency to a mirage of her own productions, blurring genres of tech, breakbeat, disco and funk. "I don't think I knew there was an NTS chatroom until about 2-3 years of being a resident! explains, Anz. As she recounts what her 4 years on the show has turned into, from finding "That balance between an hour of silently mixing tracks vs chattering away on mic and getting into the spirit of live radio. Guest hosting the Do!! You!!! Breakfast Show a few times shifted my outlook on what a show could look and feel like". Her experience from DJ to Host has opened new avenues, not only with the progression of her own tracks, but with new sectors of the industry as such.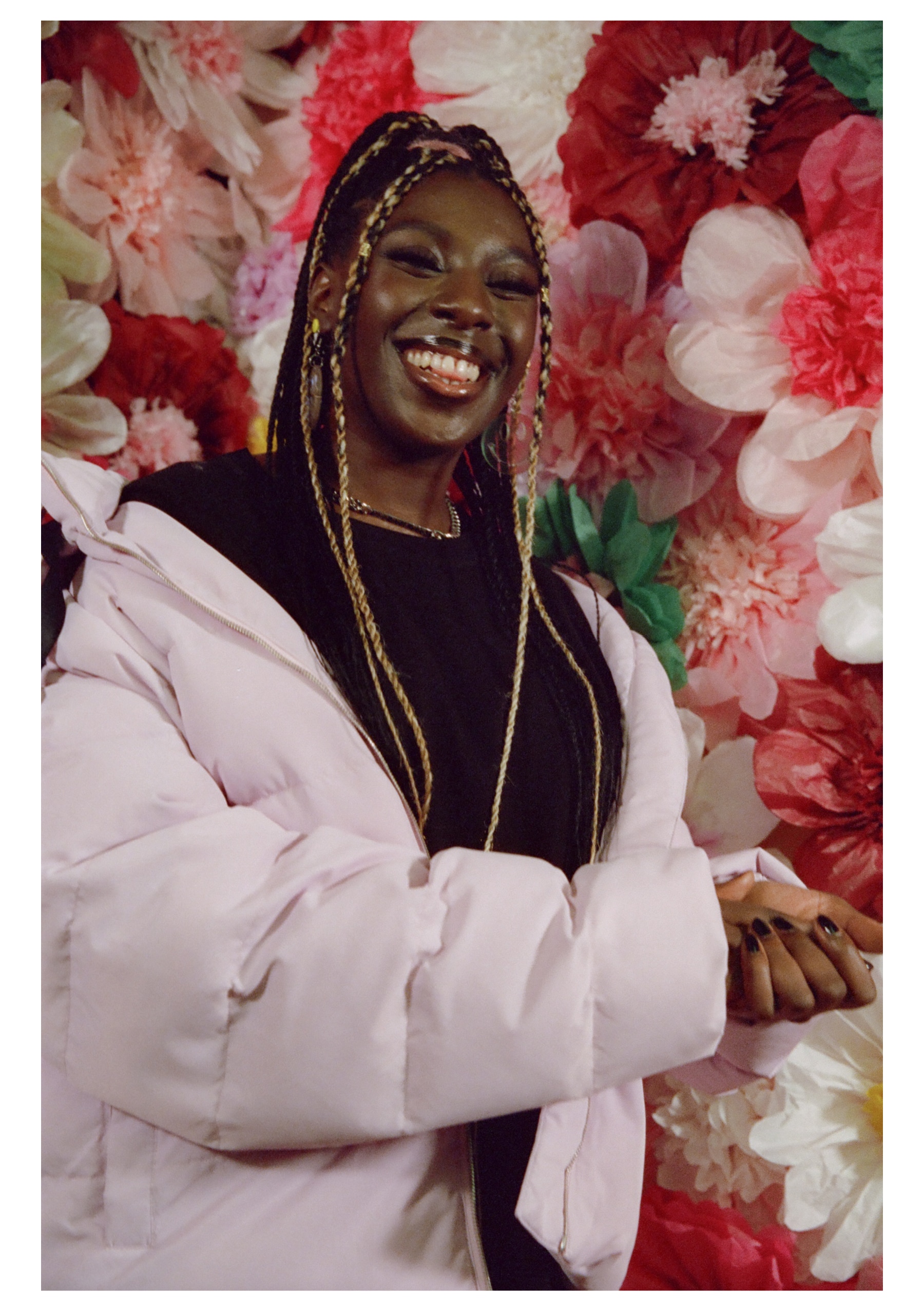 This year alone, Anz has released an EP, crowned DJ Mag's Breakthrough DJ Of the Year, wrote a countless number of tracks during lockdown periods and set up her own record label, OTMI, short for 'Otras Mitades', which is Spanish for 'other halves'. Recalling a message from her friend, Anz stresses, "My immediate visceral response was 'no way, I can't', by the next morning I'd figured out the name and concept of the label and sketched out the OTMI logo. It all happened in and around the sharp focus on BLM in 2020, and as we were all examining black equity and erasure in dance music, it was like the perfect storm." Trapping a passion project together, her label is a chance for Anz to unleash a backlog of unreleased tracks into the world with no overhanging industry input on her shoulders. It's a channel for her complete vision, control and definitive artistic integrity.
Where control and artistic aesthetic is present, Anz is always at the forefront of her look. When it comes to her style, she fuses nostalgic imitations with elements of practicality. "I also love going back through history at the aesthetics of ground-breaking movements and people, from the Williams sisters' iconic braids on tennis courts to the sanctity and impact of the Panther's uniforms", she explains, while her everyday fashion choices "are definitely curbed by the need for practicality, but I constantly look at influential brands, movements and moments, and the interplay between cultural significance and aesthetic presentation - from the evergreen styles of 90s rave fashion to Dionne from Clueless' iconic co-ords." Anz has a refined hold on her own style and where it arrives from. A merging pot of tastes that make for a true interpersonal style, adapting from subtle takes on historic nuances for everyday wear.
Much like Anz, artists are aware of the association fashion has with creativity and its representation of varying cultures, countries, genre to gender. "There is a symbiosis between art, music and fashion, but I think the shorthand for this association is presentation of culture. Art, music and fashion are like bookmarks or timestamps for human history; they show us where we're at, where we've been and where we might be heading. So, when the three link up with authenticity and find their place in the cultural canon, it's really special."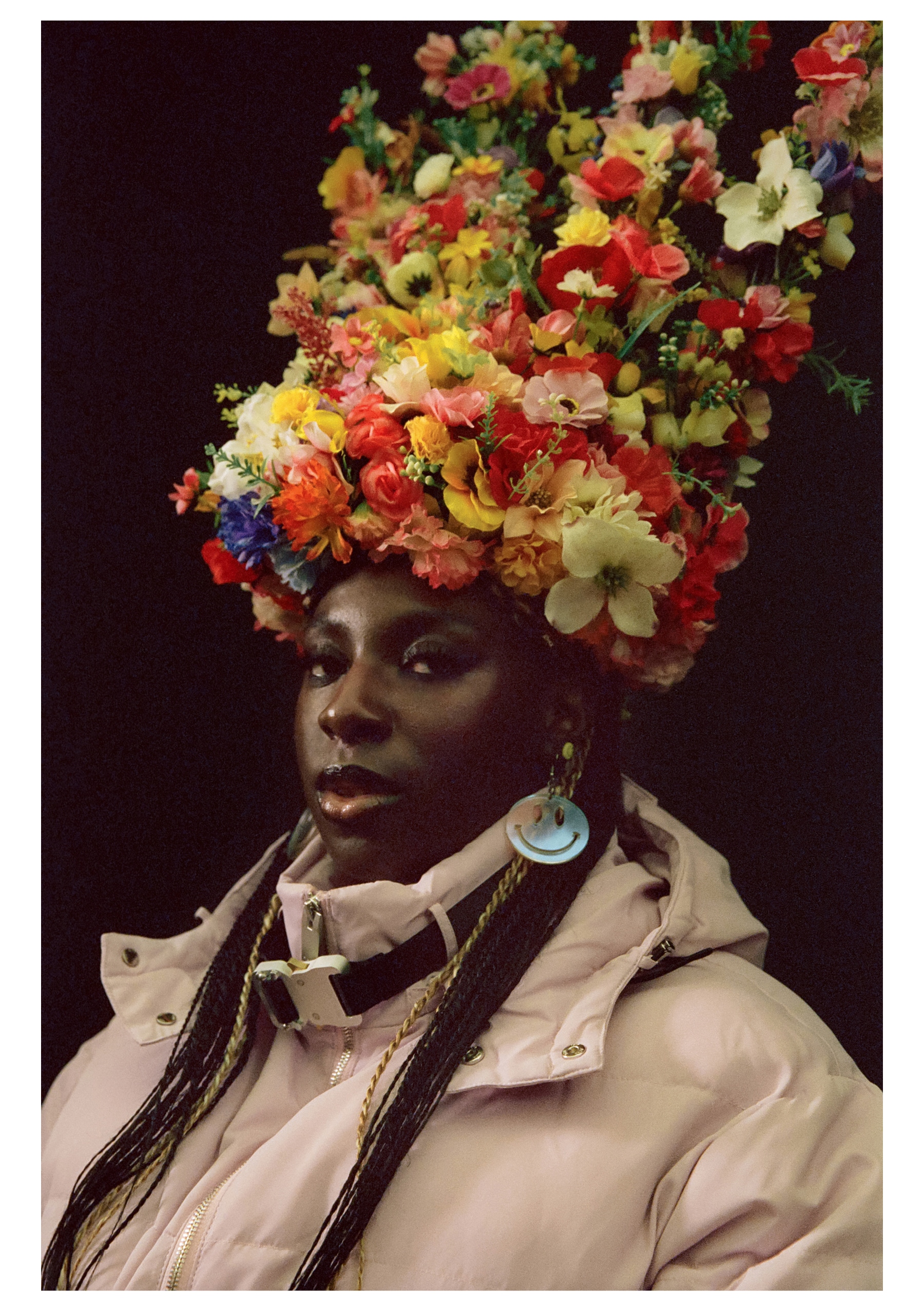 When taking up her role behind the decks, Anz likes to keep things simple and practical. "My style is 100% for the club. But while there's something very fun in introducing impractical garments to practical situations, I am super passionate about streetwear and clothes that you can move in, clothes that fit your life." Extending into practical style situations, Anz describes 1017 ALYX 9SM is a brand that she is always drawn to for its ability to remain "wearable", in both club and street settings. "None of the pieces inhibit dancing or moving to the next spot." Something which bodes well for the work of Matthew M. Williams as he is designer ingrained in DJ culture - a coincidence or a conscious design choice? That latter makes more sense.
There is no doubt people have shifted their mindset over the past couple of years – post-pandemic – whether it is the way they live there life, work or even dress. With Anz, she remains in constant competition with her past self with a forethought to her future... "As long as I work at trying to do things that'd make past-me proud, I can wrap up each year feeling positive and ready for the next."
The latest collection of
1017 ALYX 9SM
is available in-store and
online now.
Headpiece by
@sirayprolyat