SPORTSWEAR HAS BECOME A NEW MEDIUM IN ART
Historically speaking, Vienna or Wien, as the idyllic Austrian capital is called by locals, has always been a cultural stronghold. Wandering the streets of Wien, it feels as if every second house bears a plaque implying a connection to a world-famous composer or painter. But while the city is tightly associated with prodigal talents such as Mozart, Beethoven, Klimt or Hundertwasser from the past, the current art scene is more vibrant and sprawling with up and coming talent, proving to be one of Europe's art hubs for a new generation of creatives.
Commemorating the next stop of the adidas City series in Europe's arts and culture hotspot
Wien
, SEVENSTORE reached out to local artists Marija Dondovic and Anton Defant aka Toni Donau to share their perspective on the city and what it means to be a creative in the Austrian capital.
Having graduated from the renowned University of Applied Arts Vienna on top of multiple additional visual arts diplomas, Marija is a real visual arts multi-talent with a proven track record in graphic design, photography and moving image. While the city provides her with a sense of security and order, Marija particularly praises Vienna's ability to influence her work by connecting her with other artists to push the current scene forward. Seeing the world around her through an imaginary frame, Marija wants to create awareness and open up new worlds to her viewer.
Born in Germany, Anton moved to Vienna four years ago to study and has embraced the city in no time. Being an interdisciplinary artist with a focus on creating ordinary everyday objects, he crafts novelty from deconstruction. The origins of his workflow can be traced back to his beloved skateboard, which trained him to stay open-minded and his vision to be on the constant hunt for new spots, challenging and repurposing the conventional point of view. After all, the aspiring artist wants his works to function as an invitation to be intrigued by the world around you.
Shining the spotlight on the two Vienna-based artists, SEVENSTORE let Marija demonstrate her visual talent to portrait Anton as he creates in his atelier and skates the streets of Vienna, representing the city's fast and forward art scene through his lens. Using the adidas Wien as his source of inspiration, Anton reimagines the rich history of the archival silhouette in a contemporary way, underlining the timelessness and seamless fit of the sneaker to this day.
Deeply rooted in Terrace culture, the
adidas Wien
is a heritage silhouette that transcends its original casual roots to be adopted by different backgrounds, such as Vienna's thriving art movement. From classic football culture to contemporary art, there are no limitations placed on this timeless silhouette. The Wien's turn under the spotlight showcases a one-to-one of the original that was released in the '70s. The same blue suede upper, gold-foil branding and vibrant touches of orange complete its endless, casual style.
The adidas Wien is available to register to purchase on
SEVENSTORE Launches now.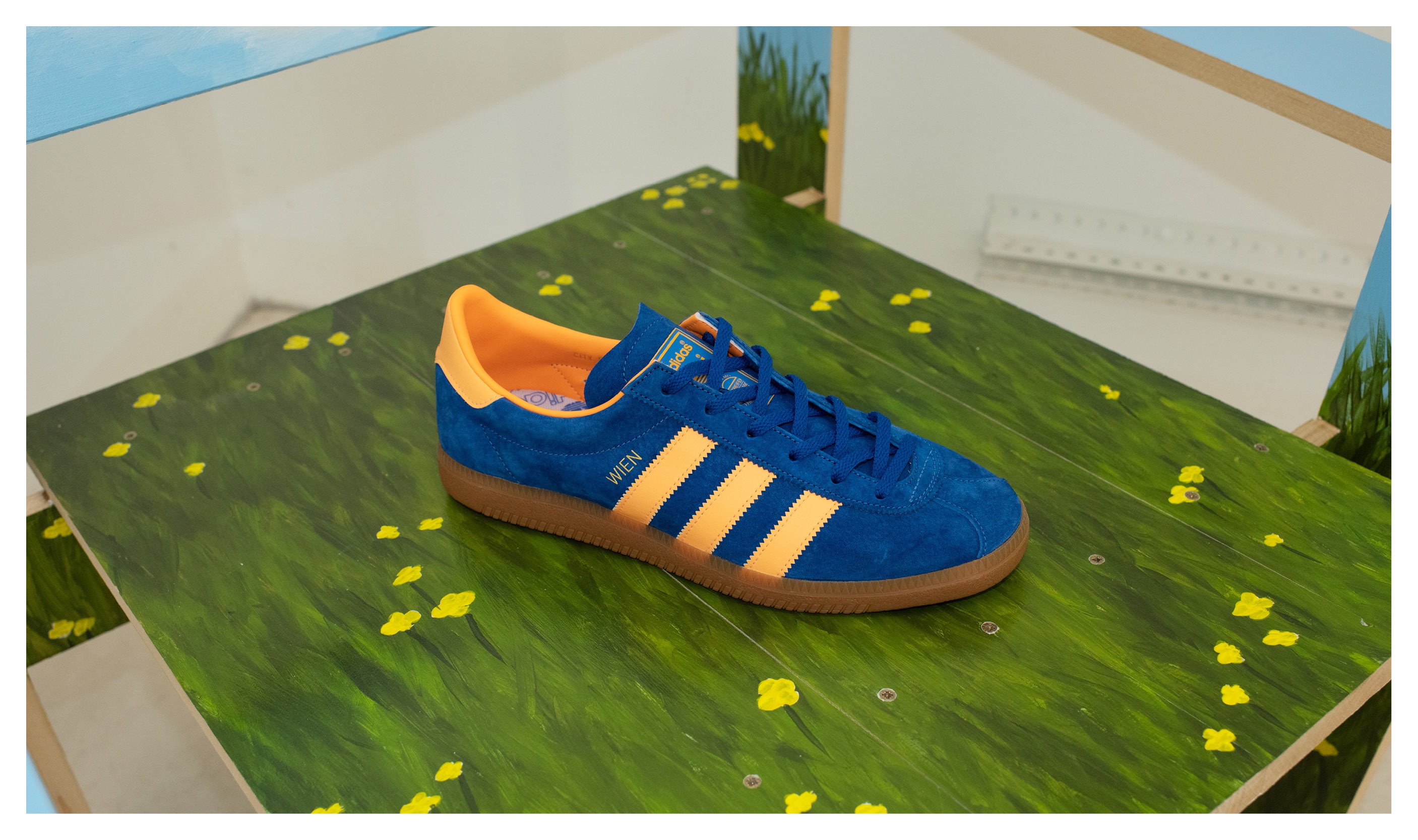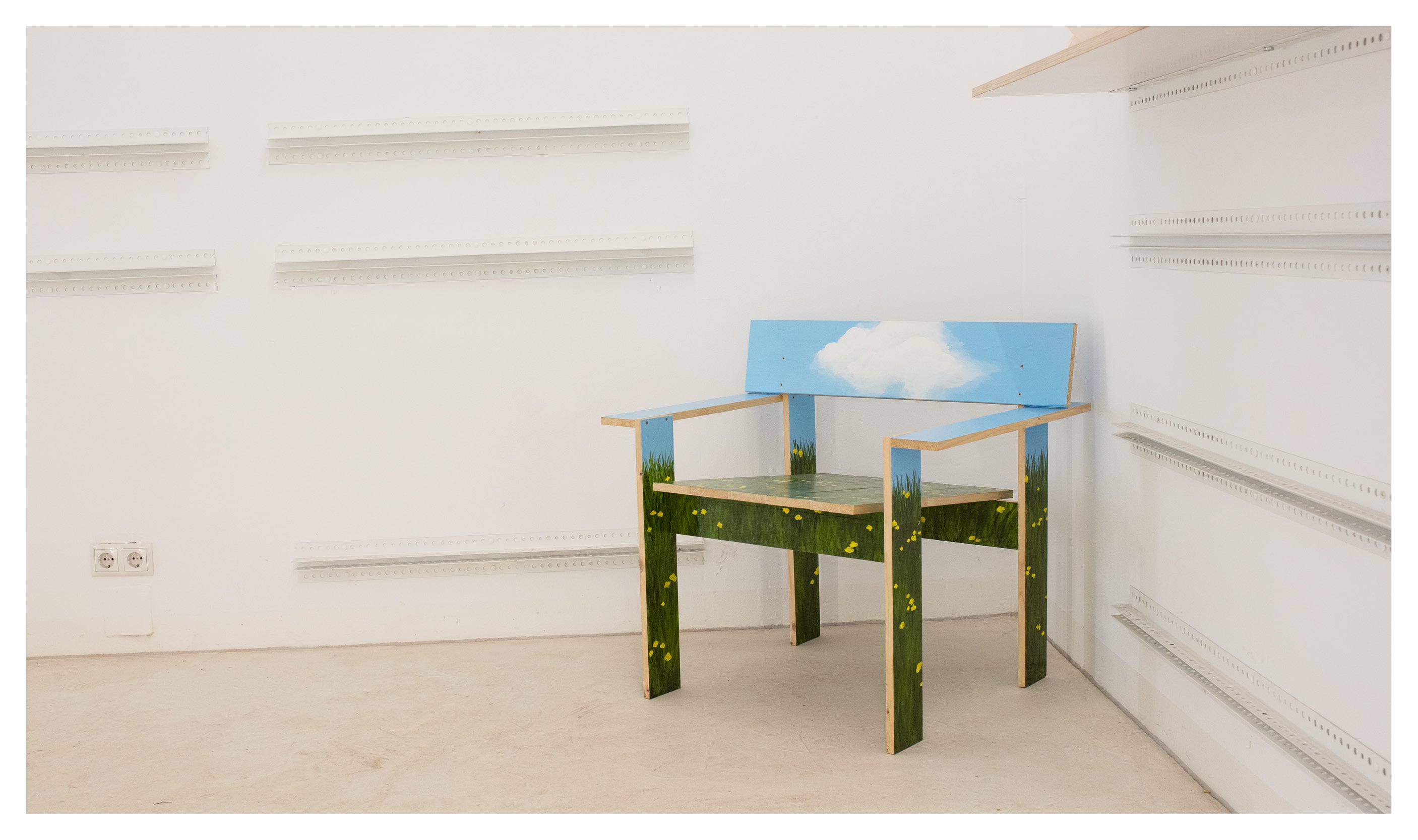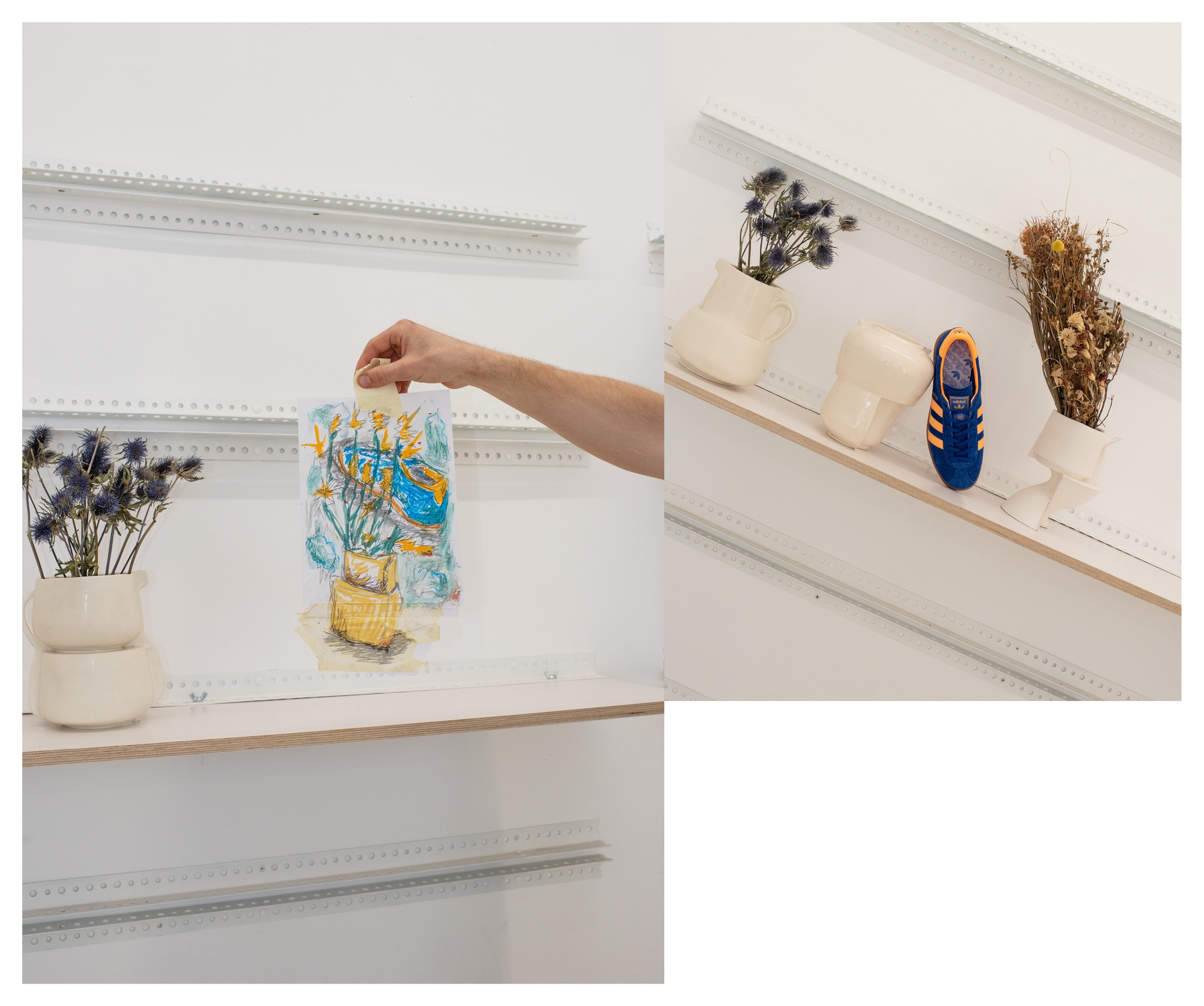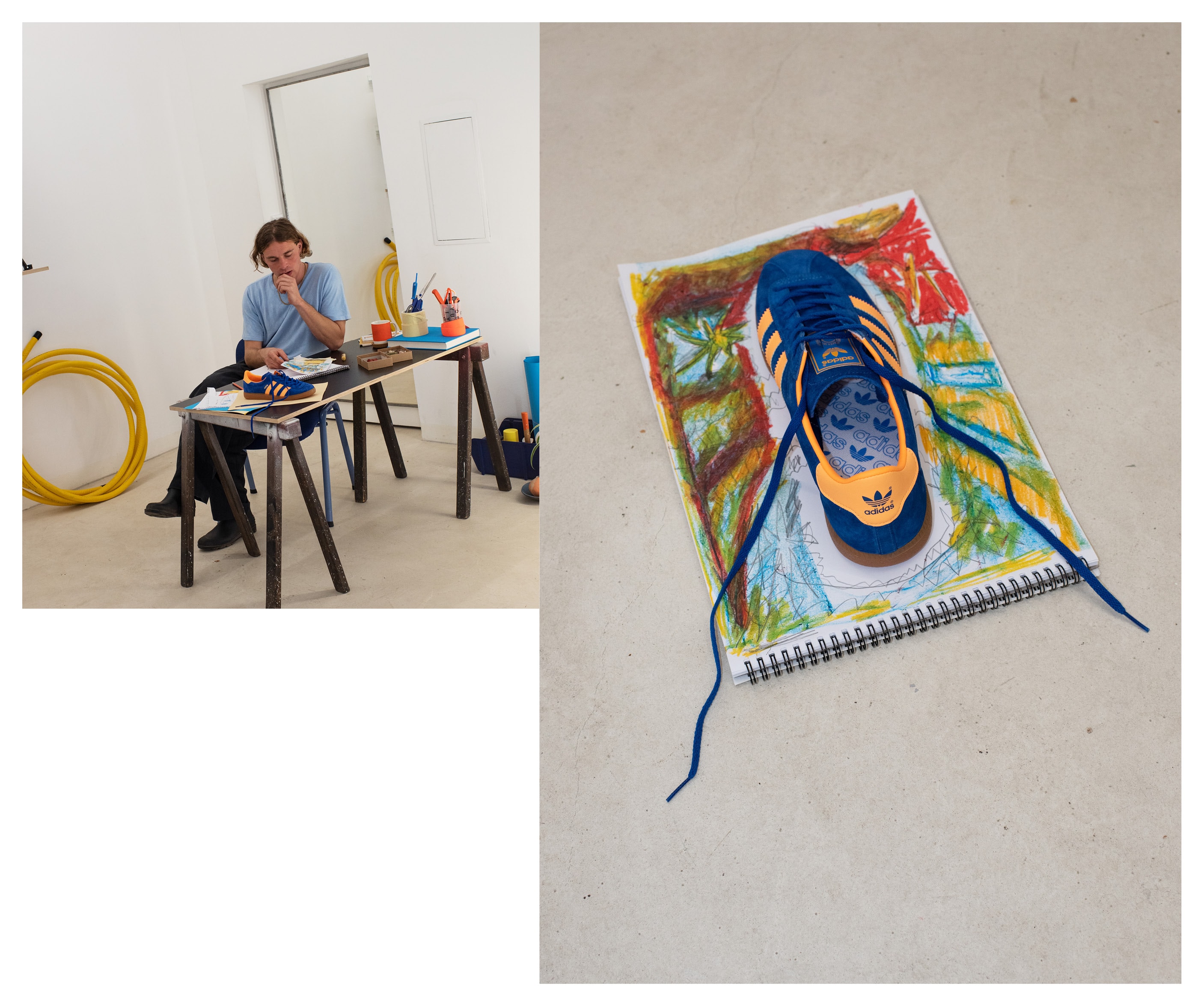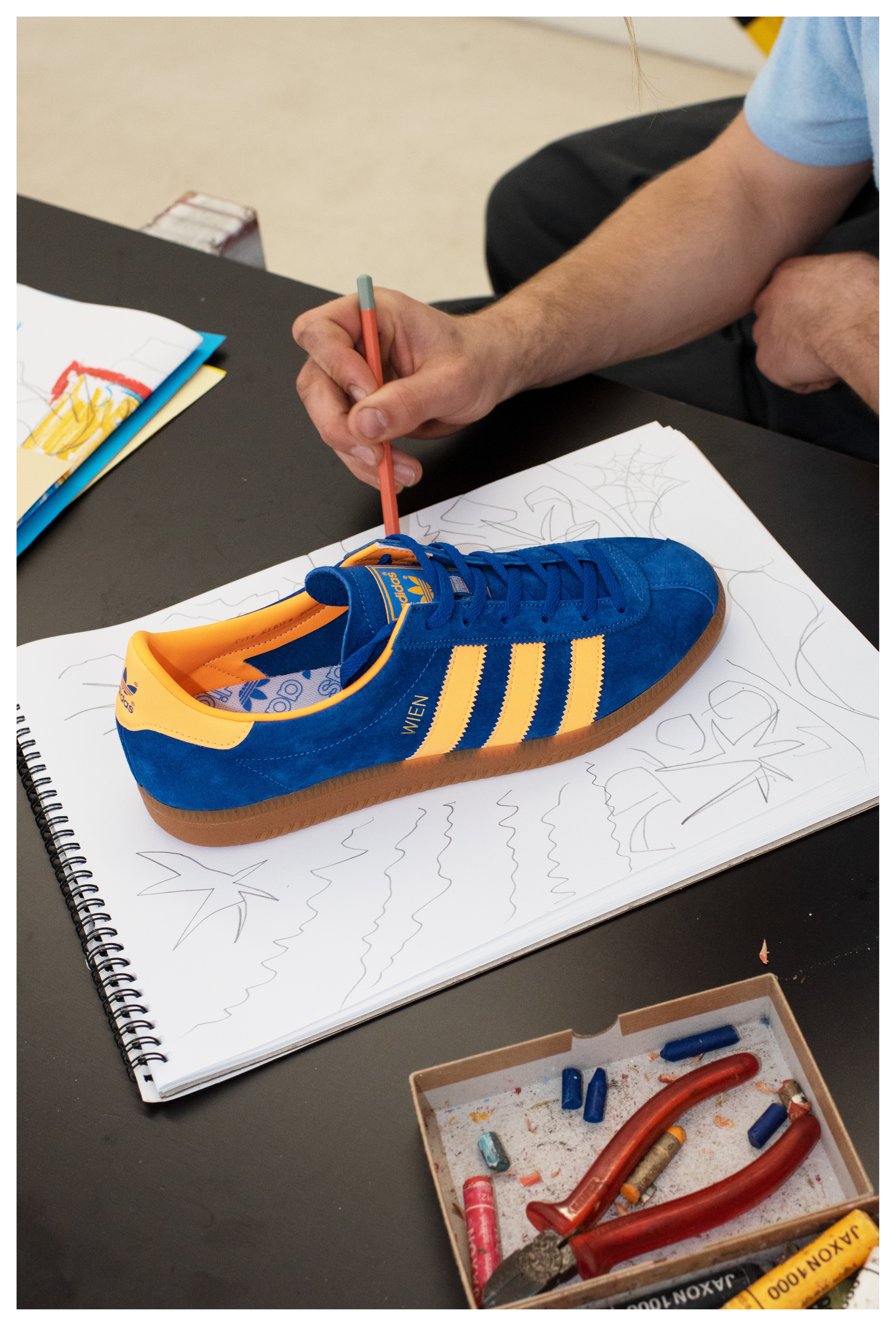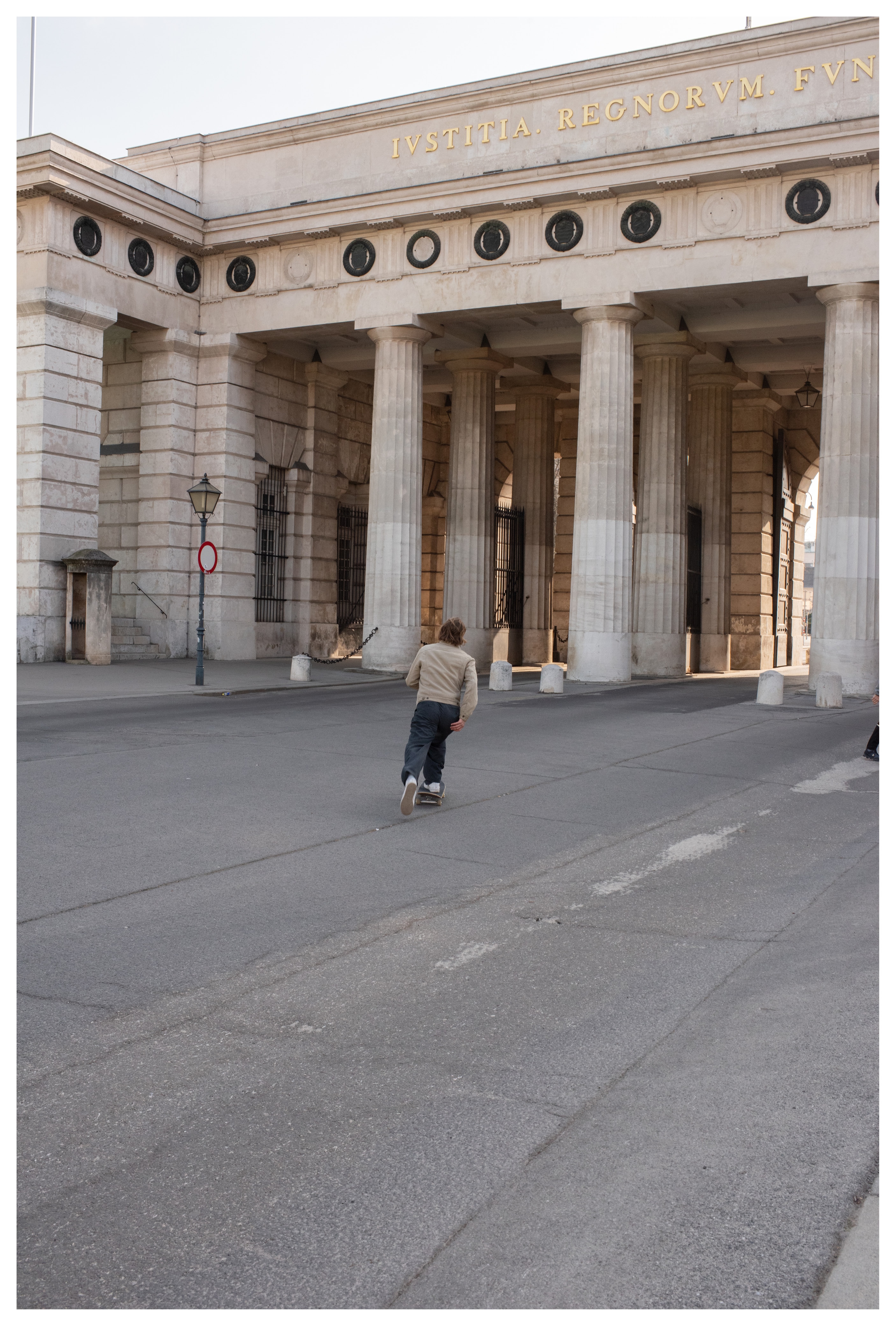 Special thanks to:
Direction & Edit: Marija Dondovic
www.marijadondovic.com
https://www.instagram.com/marijadondovic
DOP: Sebastian Weissinger
www.
carlimages.com
https://www.instagram.com/halbformat
Color grading: Boris Andrejevic
https://www.instagram.com/andrejevic.boris
Sound design: Terror Phoenix
https://www.instagram.com/igo___r__
Talent: Anton Defant
www.antondefant.com
https://www.instagram.com/toni_donau
Words: Adrian Bianco
https://www.biancobian.co/
https://www.instagram.com/mrbianco/?hl=en