adidas MÜNCHEN: WHAT IS MUNICH?
First introduced in 1976, the München is a revival of classic adidas decoration. Landing in the Bavarian capital, adidas flourish in a slice of German culture for the next edition to their sought-after City Series collection. Dressed in a royal blue suede upper, the sneaker comes with notable adidas gold-foil branding, signature three stripes and a gum sole unit.
If there is one person that symbolises what Munich is about when it comes to love for the city, art in the city, and the creative community of the city, it is Mixen. A native of Munich, Mixen was raised in the heartland and now occupies the fields of creative, skater, teacher, and graphic designer. Humbling and low-key, his influence and impact on the scenes in and around the city hasn't gone unnoticed. From being part of Munich's best and most beautiful independent skate shop SHRN, to his creative endeavours as a graphic designer and illustration hustle as #derbutter, to a long list of other crafts and activities - Mixen is Munich.
As a true connoisseur of Munich's football scene, he adds another skill and passion to his already stunning ensemble of cultural traits that connect him with the city and adidas' iconic City Series.
To celebrate the release of the
adidas München
, SEVENSTORE teamed up with the Munich-raised, Tokyo-based
Adrian Bianco
, Munich-native and creative,
Constantin Tran
and
Mixen
, to ultimately find out WHAT IS MUNICH? through the words, images and artworks that make the city.
The adidas München is available to register to purchase on
SEVENSTORE Launches now.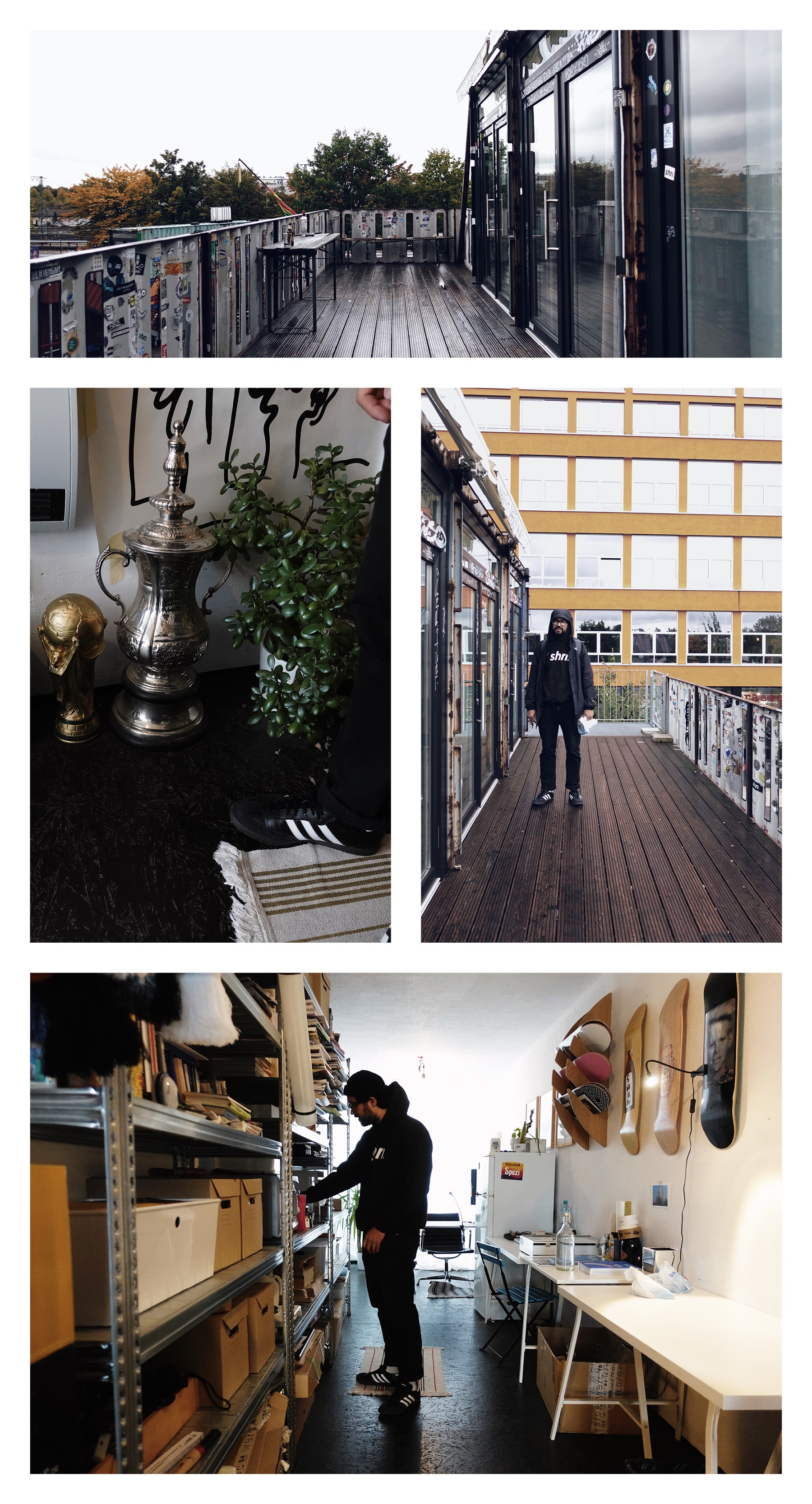 Hey Mixen, can you please introduce yourself to the SEVENSTORE? Who is Mixen, and what is he doing in Munich and Bavaria?
Servus, I am Michael, but everyone calls me Mixen. I am a graphic designer, artist and teacher, and I was born and raised in Munich and I live and work here as well.
How would you introduce Munich to us? If the town was a person, what would he/or she be like?
Munich is one of a kind. Clean, safe, green and beautiful. On the one hand, people here are kind of posh and conservative, but on the other hand, we are proud and brave, with a slice of anarchy. We are a bit grumpy, but when we like you, we are friends forever. We eat a lot, and we are famous for our beer, and we love to drink it. Munich is not a person, maybe it is a dachshund, haha.


And what makes this city so unique to you? What is the essence of Mixen in Munich?
The main thing is the river Isar. It is the vain of Munich. The water is clear, and you can have a dip when you want or go for a surf at the Eisbach. The essence of Mixen in Munich is hops, malt, yeast and water, haha! No, just kidding. I don't know, it feels like I melted together with the city over the years. It's my home, you know.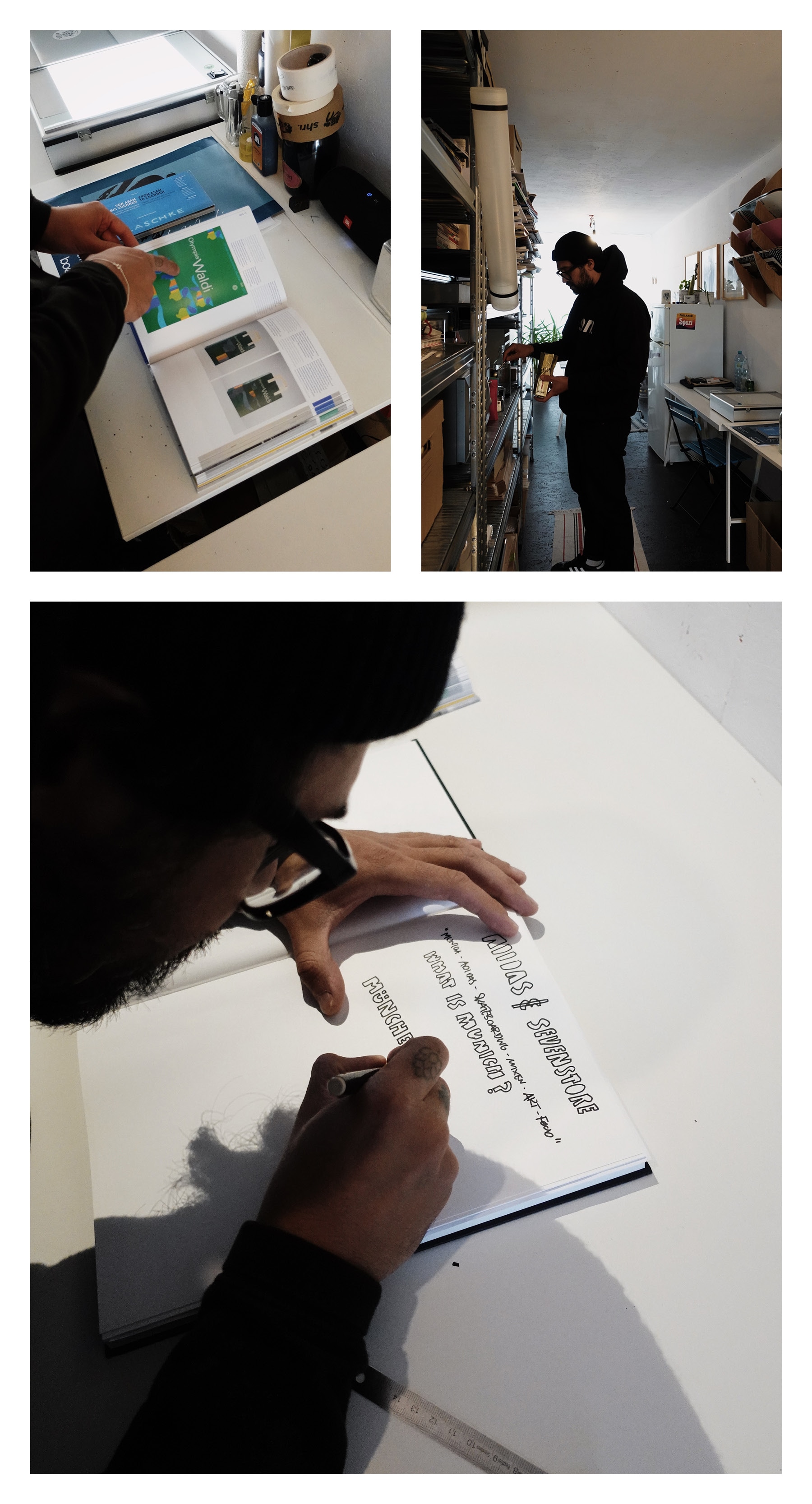 From Football, Food, Skateboarding, and Art, you have your eyes and hands on many different passions. How did all of this start, and would you say they are all connected in a way?
It started in a small town in the Munich outback, and since I am interested in Football and Skateboarding, I am deeply connected with the city because both happened there. Football was my first love and still is. Then I got introduced to skateboarding when I was a teen, then worked at a Skateshop (Goodstuff, RIP), and that opened the doors to everything. I met a lot of people and slowly started with the nightlife and so on. Food and cooking are a big part of my life as well since I moved to Munich a long time ago. All these influences formed me as a person, and I always try to put something out of that into my work because I feel really comfortable with it.
How would you describe the skate scene in Munich, and what role does SHRN play for this scene and city?
Now it is cool, I guess. I mean, there are a lot of skaters out there, young and old and more or less everyone is cool with each other. When I started skating, there were two core shops in town (Boarders and Goodstuff), and it felt like there were "Boarders-Skaters "and "Goodstuff-Skaters ". There was no beef or anything but a strange vibe. It left a big gap when both shops went out of business, but fortunately one of my best friends opened SHRN (Soo Hot Right Now) with two other friends and we had a new venue for shopping nice stuff and hanging out. I think we still are an important part of the Munich skate scene and we try our best to keep that vibe alive. The only thing missing is a skate hall.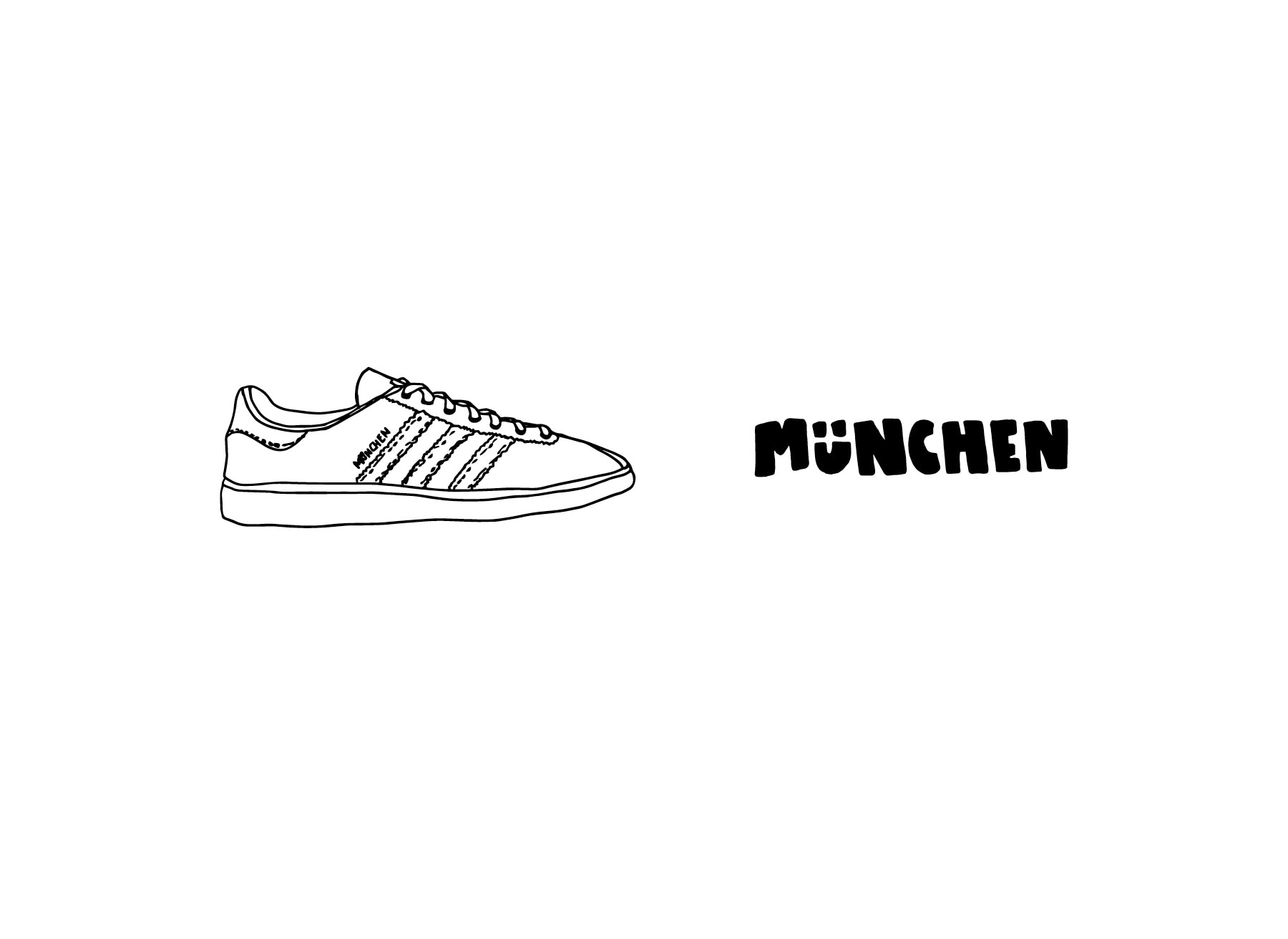 Let's talk about football, Mixen! Munich is famous for its one amazing and passionate Football team. About what team are we talking here, and how did you lose your heart for it?
We are talking about the Lions, 1860 Munich, my first love! I lost my heart in 1993 after a relegation match that 1860 dramatically won. I had no clue which league they were, but I was impressed by the passion of the fans and this old, small, inner-city stadium. They relegated from the 3rd division to the 2. Bundesliga and then straight to the Bundesliga and then I fell in love forever!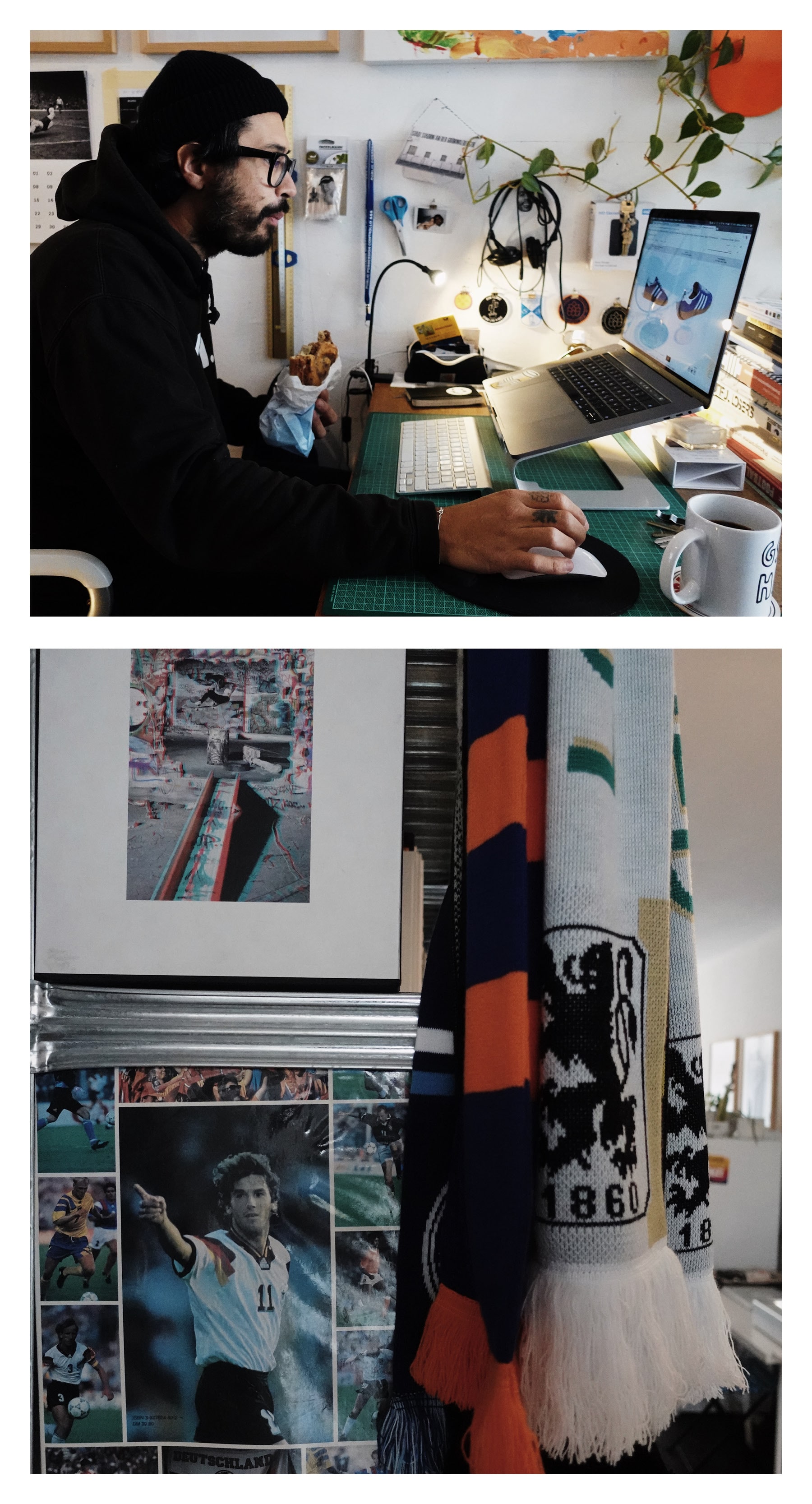 Your team plays in the 3. Bundesliga, a bit away from the oversaturated glamour and glitter of the big leagues. How much do you enjoy watching these games and what makes them different and enjoyable compared to the big stadiums and primetime games?
I don't care, man! The Bundesliga and the 2. Bundesliga was nice to have, but we were homeless through all these years playing at the Olympia Stadion and the Allianz Arena. I never believed that we would come back to the Grünwalder Stadion one day. That's our old but beautiful stadium in Giesing, in the heart of the city. There are a lot of pubs around, and it is the place where everything started for 1860 and where we won our only championship in 1966. Seeing them play there again is the best thing ever.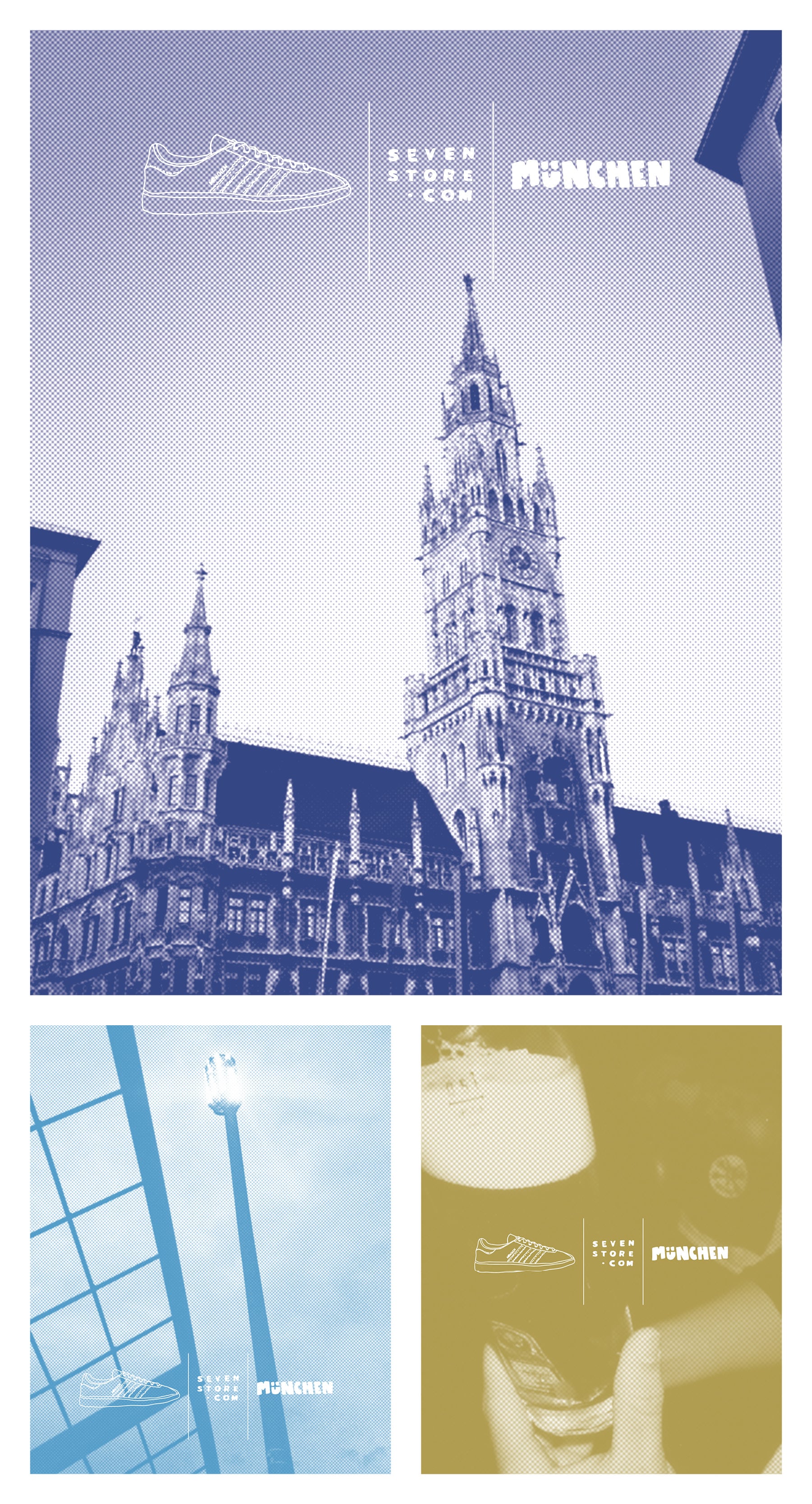 When we all were a little younger art seemed a bit detached from the young and wild, especially in a city like Munich. Now we have skateboard wilding, creative multi-talents like you and your friends riding through the city. What has changed in Munich and how hard or easy is life as an artist here?
For me nothing really changed, it was, and still is hard for artists here because everything is fucking expensive and space is limited or is just used for commercial reasons. But we never give up here, and that's what makes it cool in a strange way. You have to work hard to get shit done here. Most people have more than 2 jobs but fuck it, I've never lived anywhere else, I don't know any other way, you know. The city is small, and everybody knows each other. I think I am well connected here and that's cool because we can support each other and help
out or collaborate on projects. I like that a lot.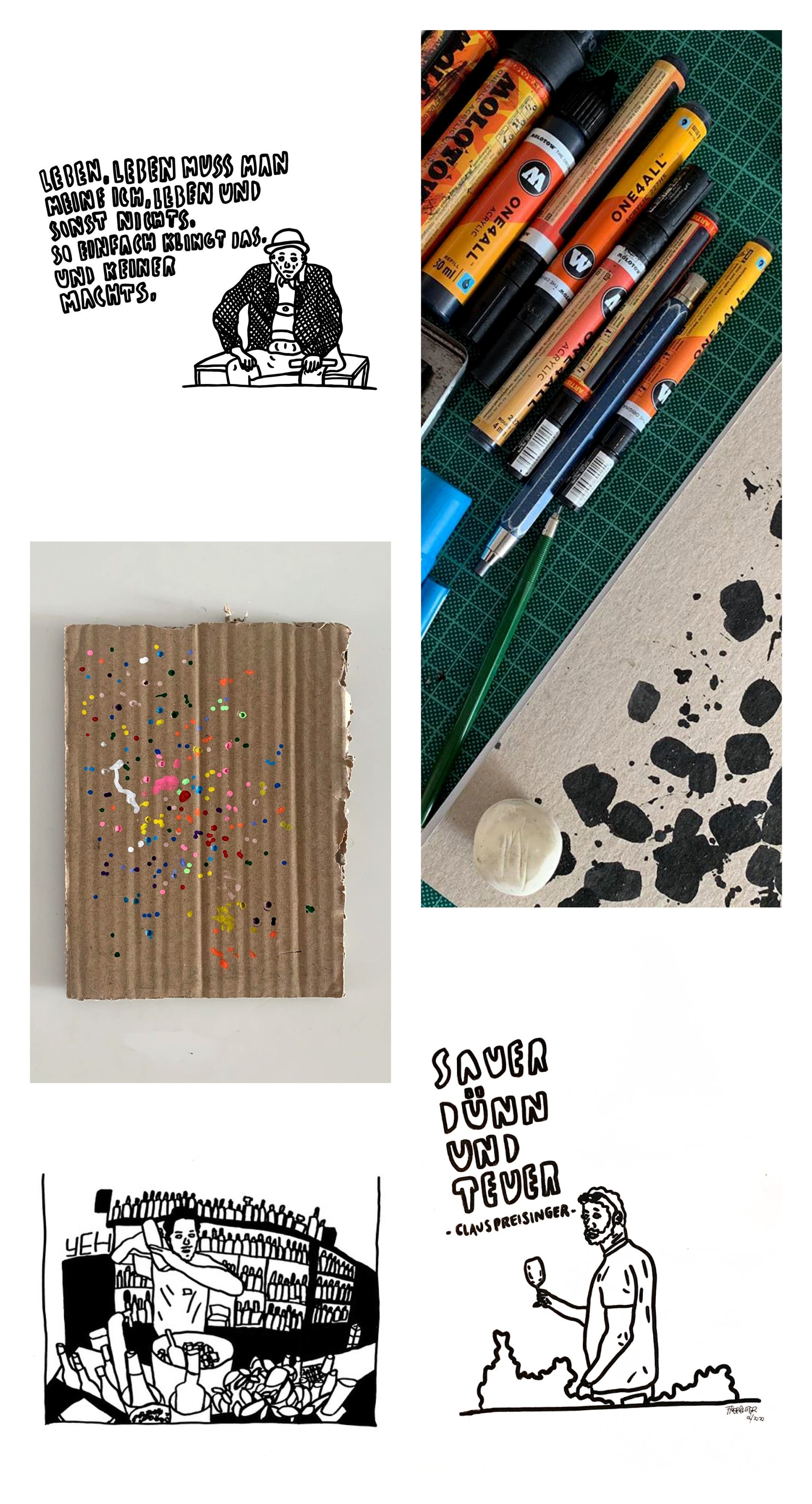 Is there such a thing as Munich dress code? And if so, what would it look like?
Obviously, it is Lederhosen and a Trachtenjanker haha! I don't think there is a dress code, but people like to wear clothing from brands based in Munich like A Kind Of Guise, Public Possession, Beastn or SHRN. 1860 fans are wearing the club's merch with pride too.
With adidas being born and raised in Bavaria, how much of an impact does the brand have in your city? What are the passion points you connect with the three stripes here?
The first thing for me is football, on and off the pitch. The second thing is that we have adidas Skateboarding at the shop and one of our team-riders (Daniel Ledermann) is doing well for them. I think a lot of people have their own connection with the three stripes like FC Bayern has being sponsored by them for ages, or your first football boot was by adidas.
And with the adidas München City Series coming out, how happy are you with this silhouette and sneaker representing your city? I can imagine you're quite happy with the sneaker's colour?
I like the adidas classics like Samba or Gazelle, and yeah, I also like the colour of this one for sure, haha! I would love to see an adidas Munich in our city colours, black and yellow too.


So tell us about the three artworks you did for the adidas City Series and the Munich release? What were your thoughts behind it, what do they express?
I love the graphic design Otl Aicher did for the Olympic Games in 1972 here in Munich. You can still see some stuff at the Olympia Stadium and Village and at some other places in Munich. For me, the whole communication and graphic design for this event is iconic. I always wanted to do a homage to the sports posters from him. As I said, I always try to put my interests into my work, so I decided to use pictures I've made from our town hall, a beer pint and a floodlight of the Grünwalder Stadion. Then I made two illustrations, one from the shoe, one with the adidas logo and did a München typography with my "derbutter "handwritten font. I am really happy with the series, and I hope you like it.
Finally, Mixen: WHAT IS MUNICH?
Munich is my home and my castle and worth a visit.
…and what is next for you?
I am a young father, so I try to hang out with my family as much as I can. I try to do more #derbutter merch (
www.derbutter.com
) and I do more stuff for SHRN and freelance illustration and graphic stuff. I hope that I can get my cookbook finished someday as well.
Thank you for your time! Servus

Thank you for having me and cheers to you and all the scousers out there!

Special thanks to Constantin Tran, Mixen and Adrian Bianco.