South Korean design collective Ader Error return with SS19, a collection with an 80's-inspired burst of playful, primary colours and oversized silhouettes in soft flexible fabrics. Entitled Arrow, the looks have embedded retro ideas with simplistic edge that will shape our future styling and ripple through the streetwear community.
Collaborations with Puma's RS-series and Maison Kitsuné already under their belt, the staple pieces cross over with every season, creating the perfect capsule wardrobe. Its nostalgic mark on fashion has captured the attention of many and this is why it's not just another Korean brand. Ader's culture communicates through each collection, moving away from gender-specific divisions – first understanding their limitations to then go on to break free of them. Seasonal embroidered elements remind us that Ader's Arrow points only to the future, towards growing globally. With only one shop in Korea, in the next year they plan to open 2 more before setting up shop in USA and Europe.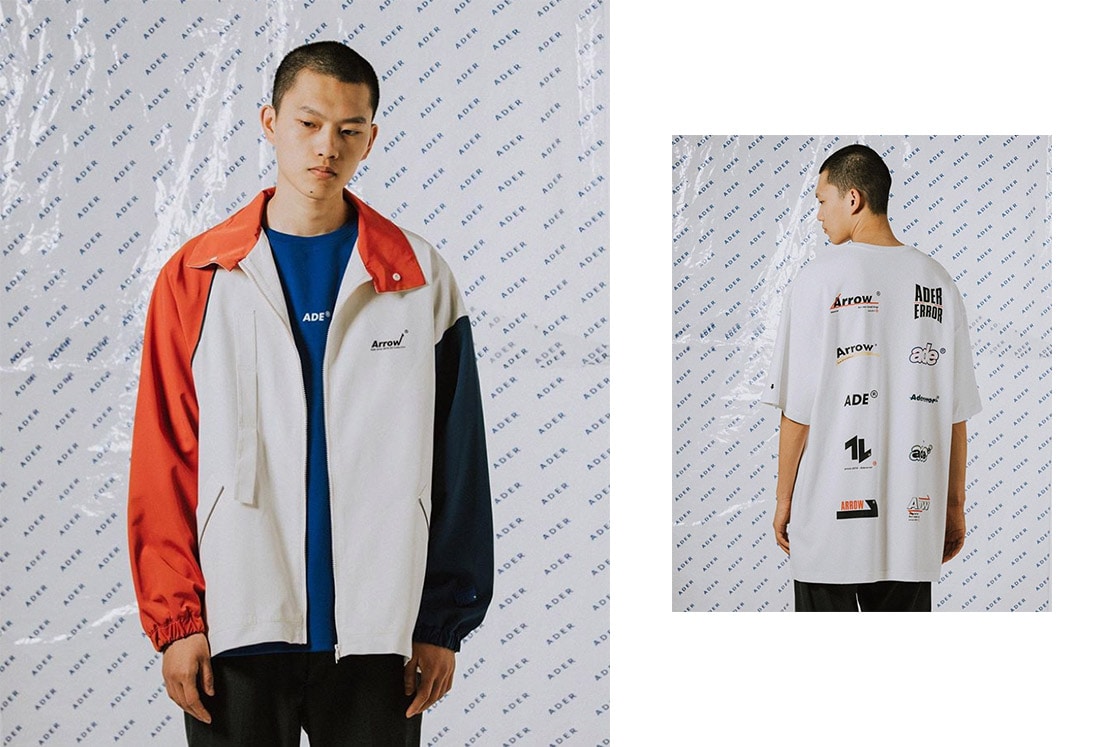 Ader has mothered collections that mix casual and formal so effortlessly, familiar is shown through a new lens. Oversized tees are worn underneath deconstructed blazers; amid the clean designs you seek unfinished edges and cheeky, offbeat elements. A narrative clearly runs through the SS19 collection and what Ader are so good at is giving the wearer options. The detachable components that feature on pieces like the back panel on the Manteau Trousers, the abstract placement of pockets on the Thunder Hoodie and the asymmetrical colour blocking on the Arrow Jumpers are the details that set this Korean outfit apart from the homogenised graphic sweatshirt crowd.
Creativity goes beyond the collections with Ader Error's online presence, running 3 different instagram accounts. They've created platforms for the customer to engage in the many layers that form this brand such as brand content, collabs and events to styling tips featuring their own editorial shoots to street style.
Ader Error's Arrow collection is available online at
SEVENSTORE.com
.