Samuel Ross is breaking into fresh ground in a refined and considered form. The 25-year old designer has built his brand -
A Cold Wall*
on a visionary of youth culture and the English working class.
Founded in the autumn of 2015, Ross spent his former years under the eye of Virgil Abloh, firstly as an intern and then as a right-hand assistant and consultant. This was seemingly a huge turning point for Ross, as he predicted that fashion was never a viable option for him when he was growing up. His time spent with Virgil undoubtedly shaped his approach and work ethic.
A Cold Wall*
focuses on traditional utilitarian fabrics and ready-to-wear silhouettes set against artistic installations. Produced in Italy, Ross heavily references working class uniforms to construction sites and a collision of cityscape textures. A certain reminder of his youth and where he grew up. Described as streetwear by fashion fans, Ross believes his brand should not be pigeonholed and his work can't simply be associated with one word, but a plethora of genre in which his work touches upon.
Offering clothing embedded in a cultural conversation, a new breed of design is reflected in the brands execution. Crafted using intelligent materials from water-resistant technical fabrics to PVC panelling, and high-tech durable polyester trousers, all of which are a showcase of the brands identity.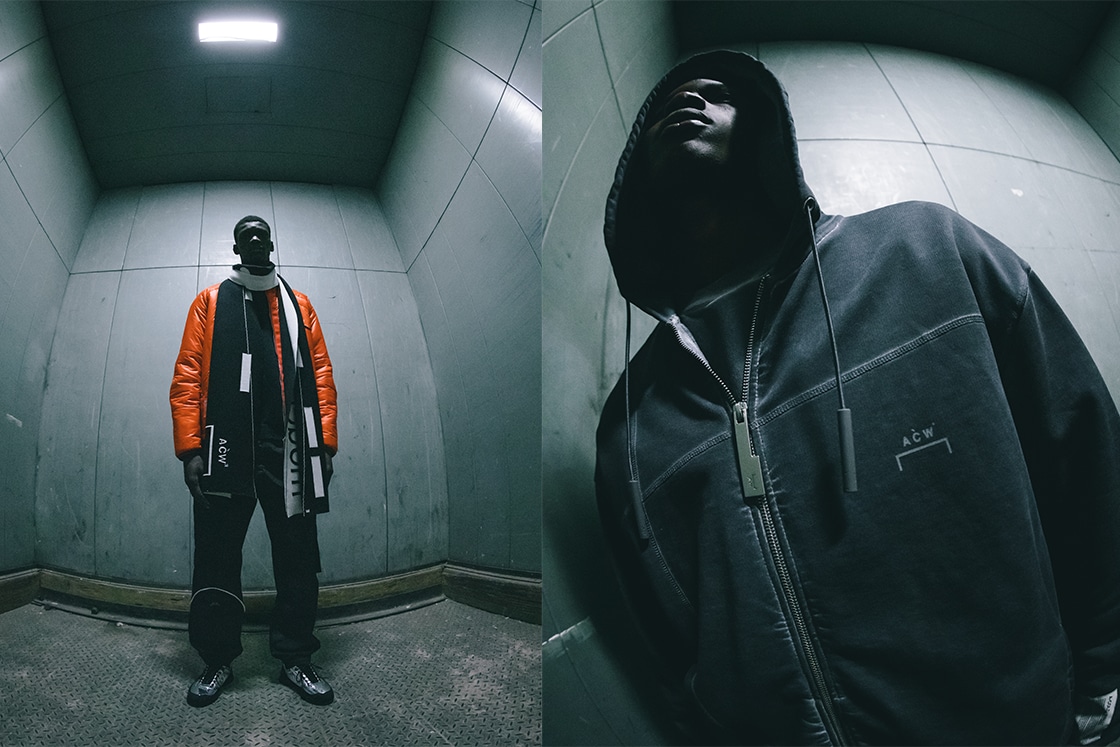 Ross is a symbol of mature design, pushing boundaries with modern day issues in the forefront of his mind. He is asking questions in a sustainable and eco-friendly way, to find a method which meets the middle ground between sustainable fashion and not losing the fundamental qualities of materials that he uses.
A Cold Wall*
has legitimised as a brand to the establishment of peers, but also kept firm grasp of Samuel Ross' roots while being the perfect ambassadors for a new wave of innovative design.
Shop the latest A Cold Wall* collection in-store and
online now.