NEW BALANCE 990v3: 3 IS THE MAGIC NUMBER
New Balance MIUS 990v3
– the perfect equation between aesthetic, function and craft. Three parts of the jigsaw that have helped shape the 990 series, bridging the gap between contemporary and sports with suede domination, advanced cushioning and distinctive greyscale execution, all of which are placed at the centrefold of this New Balance conjunction over the last decade.
The 990's aspirational status symbol aura has never changed. From 1982's 990v1 to the present-day models, a once highly rated sportswear outfit has overtaken the modern zeitgeist where running silhouettes are exhibited with droplets of sartorial injections, adopted for both, urban city dwellers and runway ready-to-wear.
Originally released in 2012, the
New Balance MIUS 990v3
has served as a base point for the future series, built from the foundations of its predecessors. ENCAP midsole cushioning combines lightweight foam with durable polyurethane to deliver all-day comfort, and where comfort is present,
New Balance's
iconic grey colour scheme follows. Drenched in pigskin suede and mesh uppers, grey by definition and design, it can only be applauded for its ability to excel over decades, dipping into an abundance of trends to maintain a domineering stance over its sneaker counterparts.
Upheld in
New Balance's
Boston-based headquarters, with worldwide appeal, the
990v3
is not just another sneaker from the US. It is a significant point in the series' story; if it doesn't work the first time, try it again, if not the second, it's always third time lucky. Three is the magic number. Past, present and future – all connected into one silhouette and the signifier for the third rendition of the seamlessly invigorating 990 series.
In conjunction with the re-release of the
New Balance MIUS 990v3
, SEVENSTORE are bringing the silhouette to the streets of the North West with Tenth Sense; a multi-hyphenated creative collective who work on everything from photography, music, clothing, design and zines. Scoping into their local, liberated culture to create authentic storytelling from the streets,
Tenth Sense
are a trio made up of Luke Pickering, Jack Parker and Ali Periam. Devised into three, making it easier to get the work done, the magic number unites the collective with each bringing a unique skillset to the table. Their own personal influences, knowledge and ideas contribute to creation with an overlaying notion "by ourselves, for ourselves" ringing through a cohesive freedom of expression.
Combining New Balance's world-wide stance on a community level, '3 is the Magic Number' typifies personality and experience from the Tenth Sense trio through fashion and culture in the North West. A representation of inner-city youth forged from a love of skating and DIY roots; the trio, three and trilogy components combine to amplify the launch of the New Balance MIUS 990v3.
The
New Balance MIUS 990v3
is available to register to purchase on
SEVENSTORE Launches now.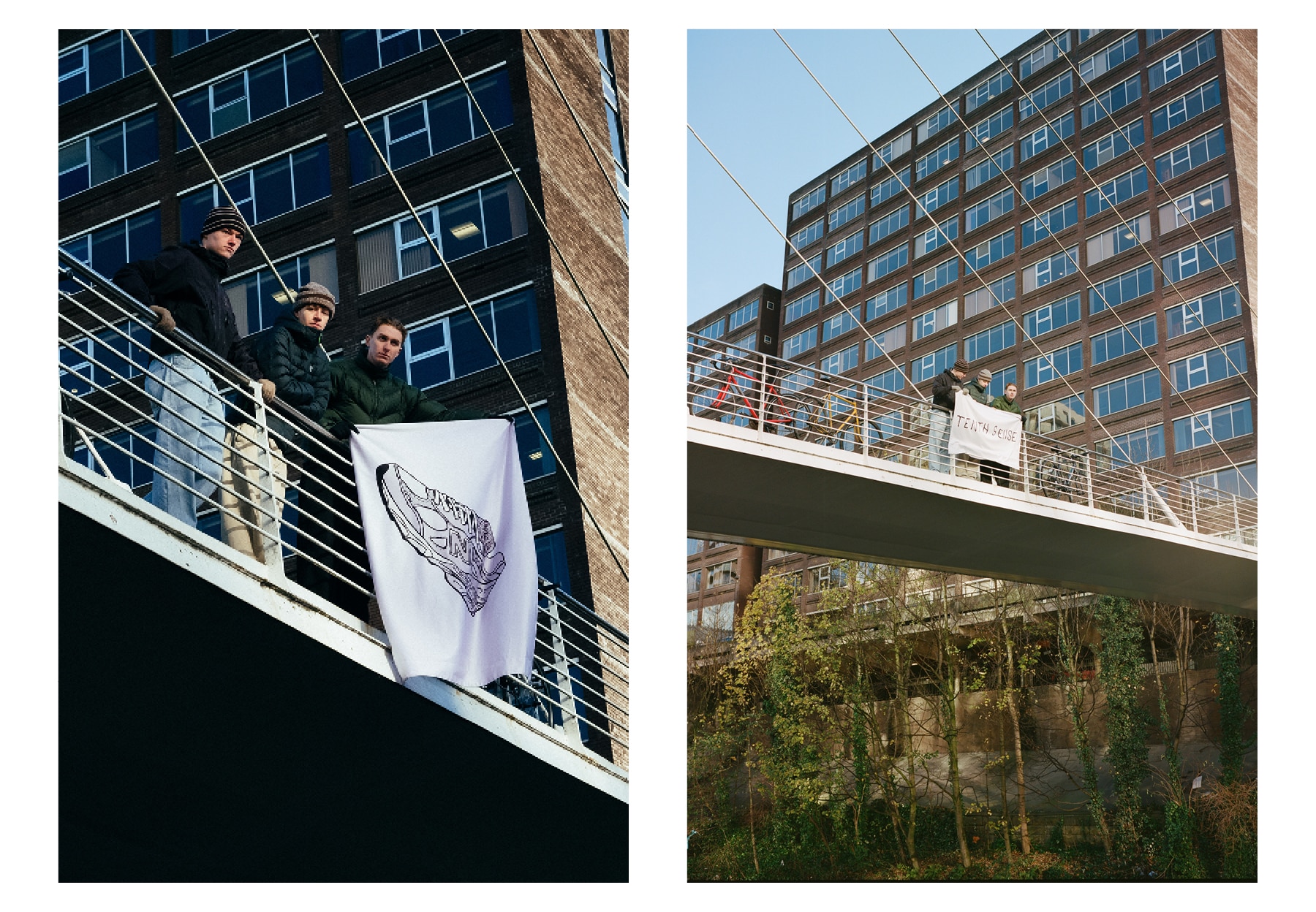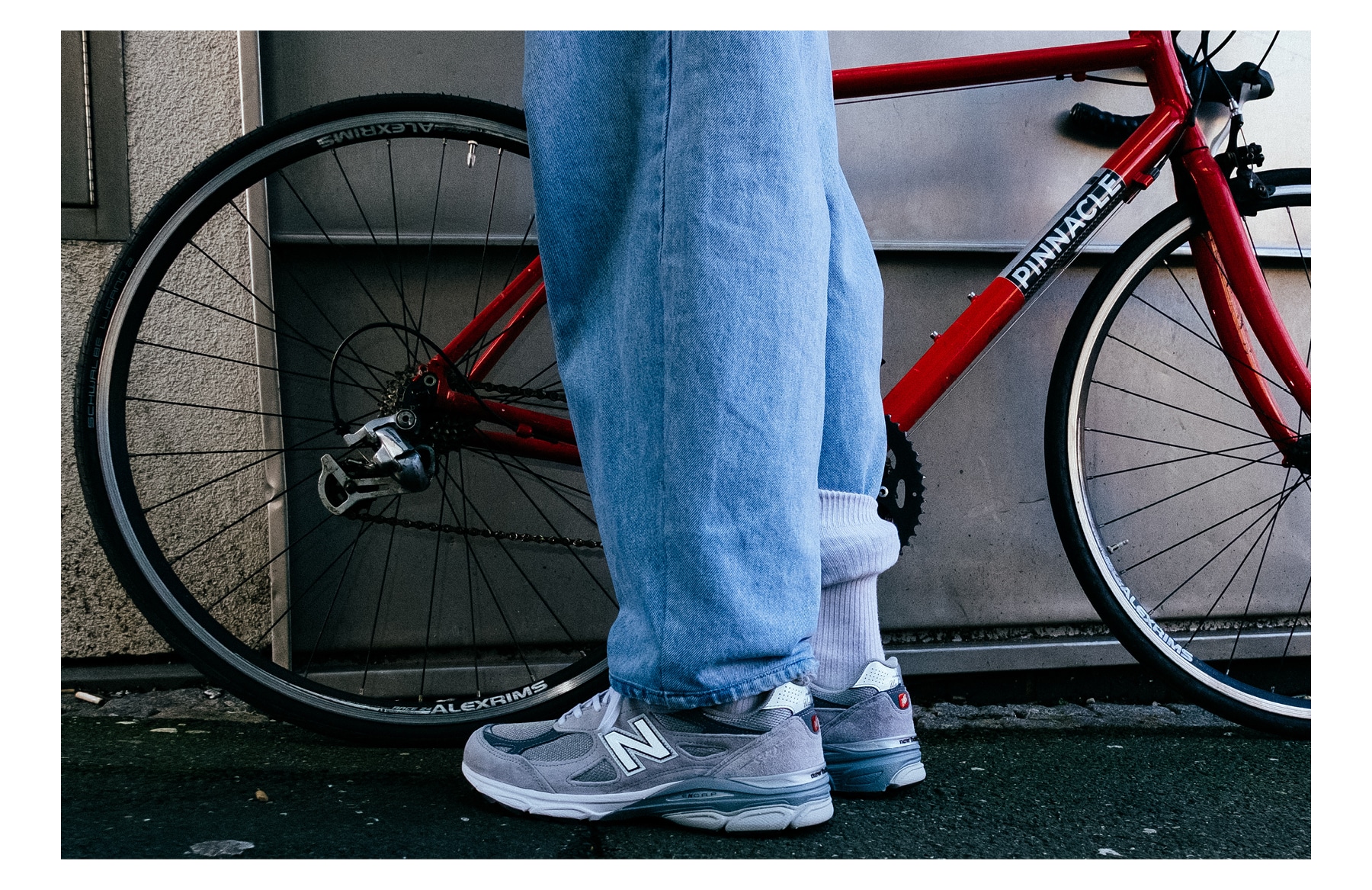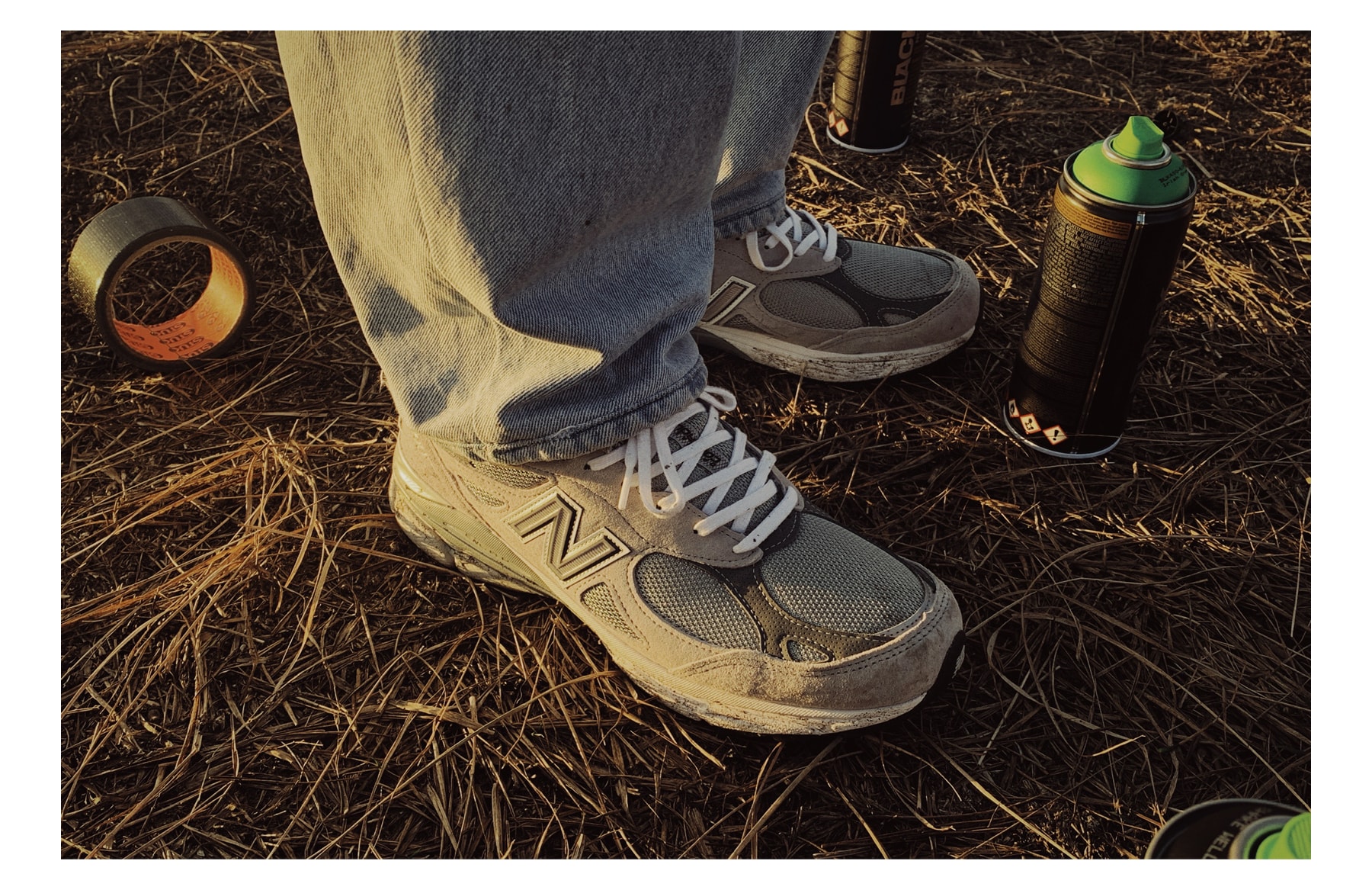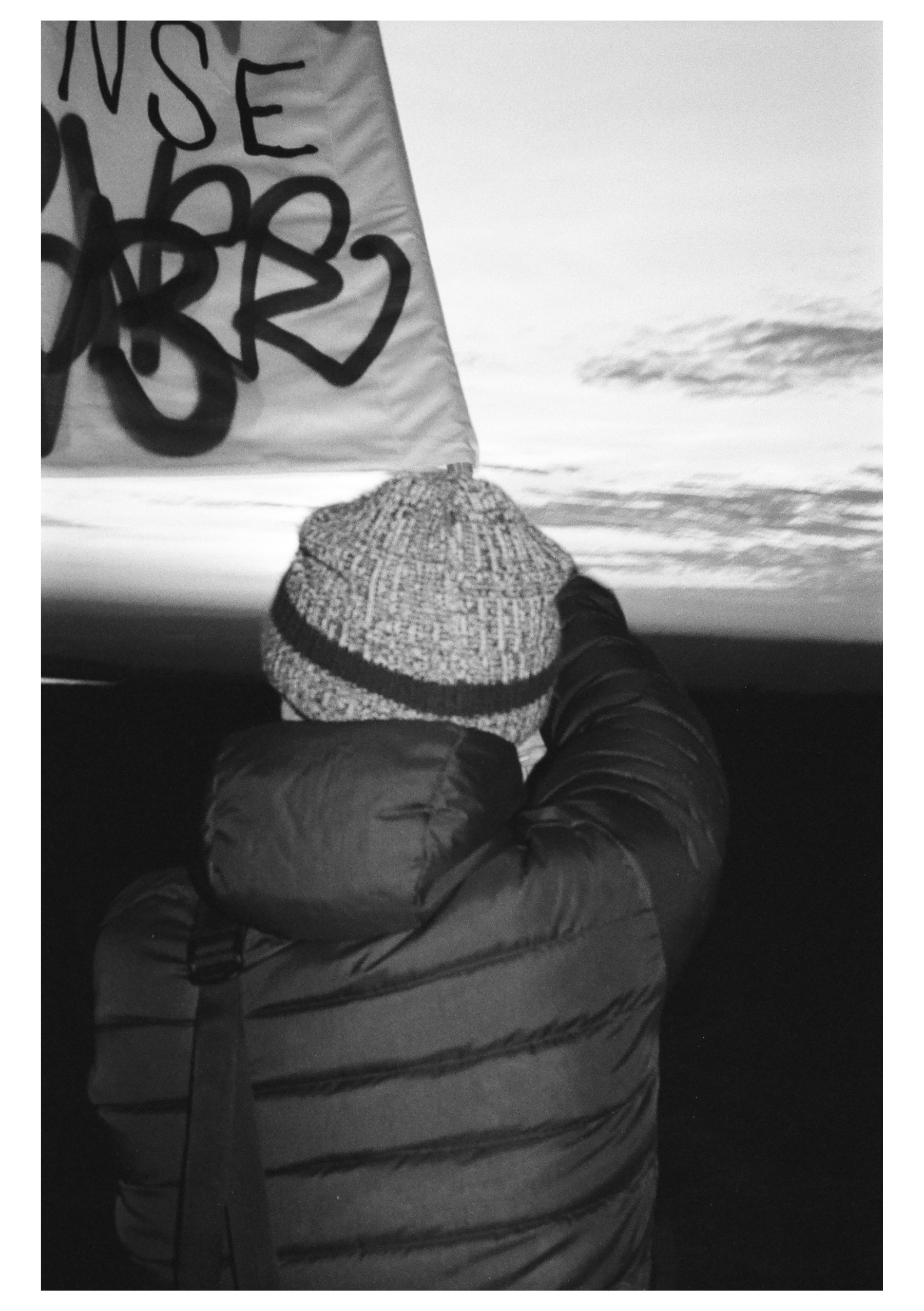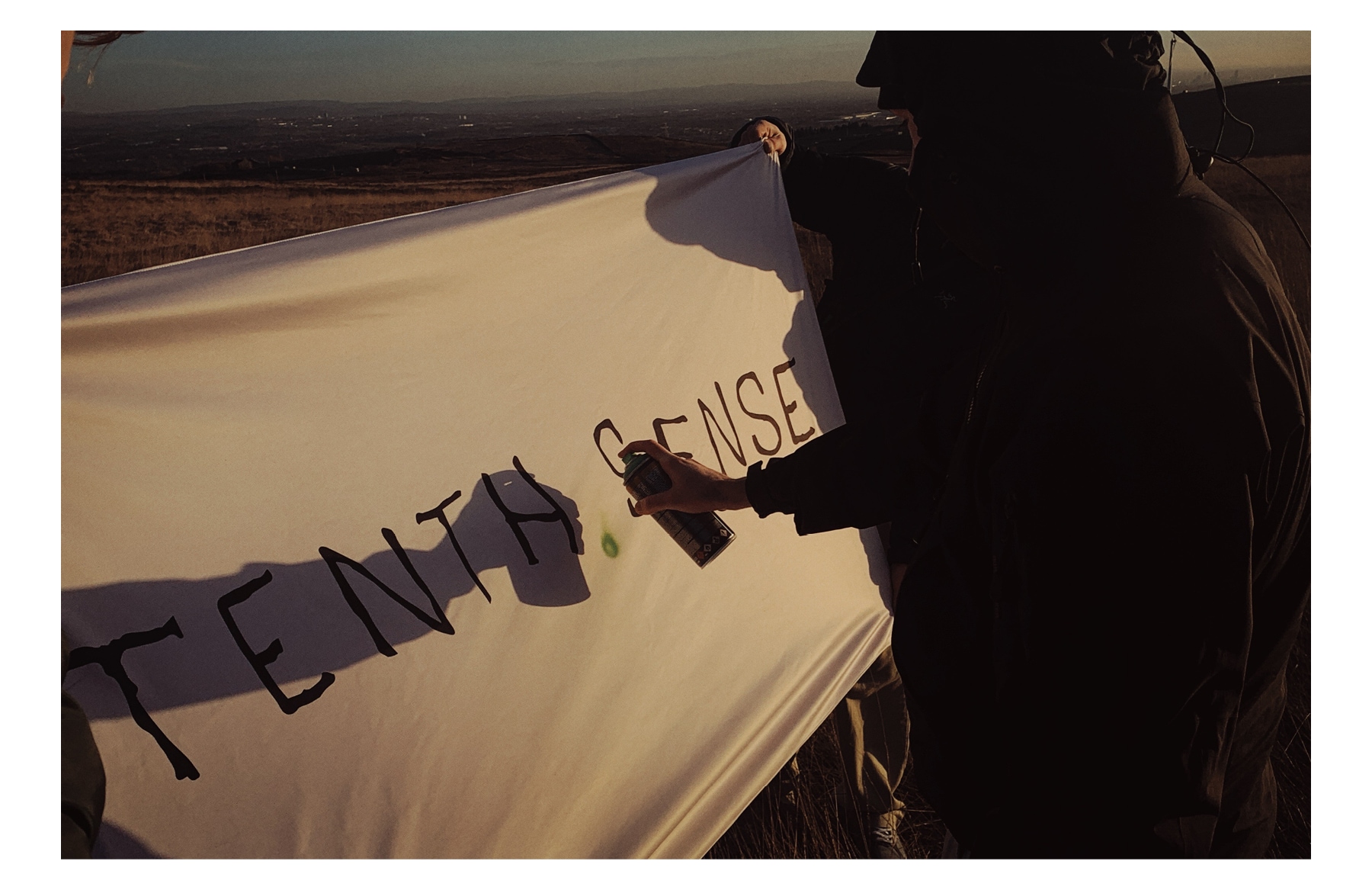 The
New Balance MIUS 990v3
is available to register to purchase on
SEVENSTORE Launches now.
Special thanks:
Tenth Sense