SEVENSTORE PLAYLIST W/ DMSR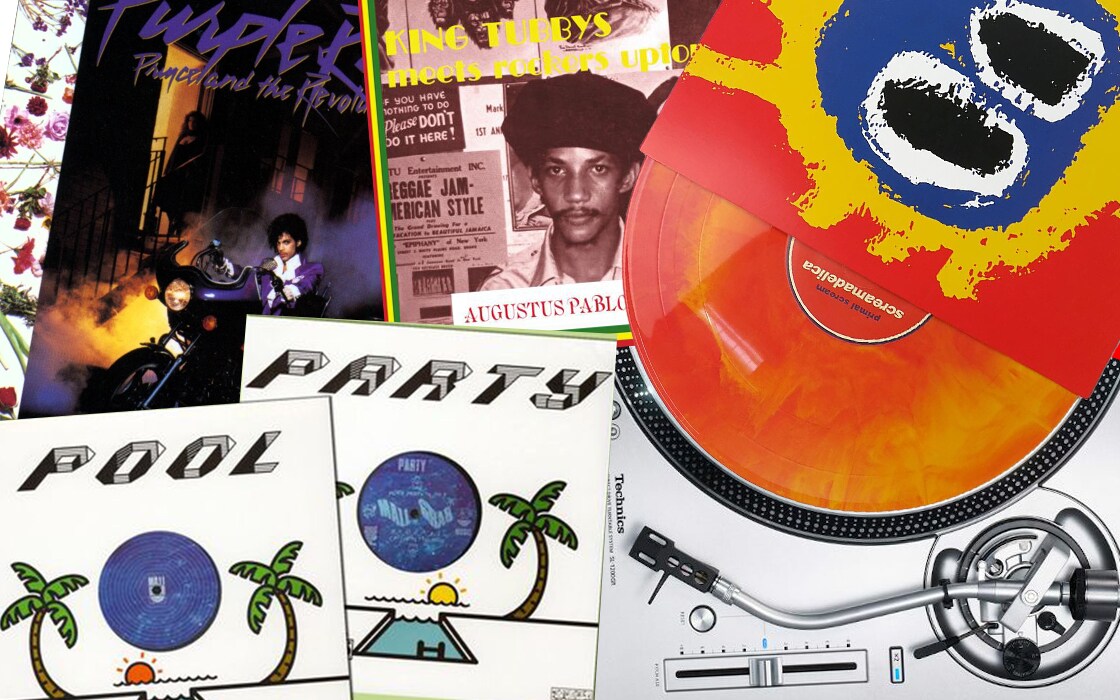 Introducing SEVENSTORE Playlists - a key focus delving into the tastes of industry figures, shining a light on some of their favourite tracks, music memories and the interesting link between fashion and music.
Greg Hewitt – founder and owner of DMSR takes to the stage. On his day-to-day with DMSR, Greg works with brands like CMMN SWDN, Pop Trading Company and Stepney Workers Club providing everything from appointments to strategies, events and exhibitions as well as building a variety of unique relationships across the industry.
Greg is a long-time devotee of Helmut Lang, inspiringly putting together a collection of archival pieces that were showcased during Paris Fashion Week Men's in 2018. Besides his love for Helmut Lang, Greg has had an affinity to music from a young age, in particular he is a huge fan of Prince. This has led to him adopting Djing from time to time and the ideal person to conduct the playlist…
SEVENSTORE: Tell us a bit about your playlist Greg and why you chose some of the tracks?
Greg:
For this playlist, I kept in mind that you guys have a shop floor and how this would sound. I come from a retail background and fully understand that you need some good music to get through busy and slow days. My main aim was to get Mark Macdonald dancing. I'm sure the tracks by Virgo and Blue Boy got him bouncing. There's a nod to the great Andrew Weatherall in there, as well as some friends who are making incredible music as well, Miink and Elliott Power. There is of course a Prince track in there, one artist I include in all my playlists. Anyone who knows me will understand that…
SEVENSTORE: What is your earliest memory of music?
Greg:
My earliest memories are buying some very questionable CD singles in Our Price, Chichester, where I grew up. I'm led to believe the first piece of music I bought was Billy Joel's 'We Didn't Start the Fire'. Super Random. From there I explored all the classics, like Kriss Kross, The Outhere Brothers and the soundtrack to original Teenage Mutant Ninja Turtle' Film, T.U.R.T.L.E Power and all that. The first concert I went to was Michael Jackson's Dangerous Tour at Wembley Stadium, which was a pretty good start to live music. Kriss Kross played live that day too… I'm very fortunate to have double cool older and brother and sisters. My sister - who's four years older me was letting me listen to house and rave tapes, whilst one of my older brothers was deep into grunge, jumping around to any bands that made it the UK. I think this is why I have quite eclectic taste in music and I'm fully up for giving anything a listen. I'm a die-hard Prince fan, but love metal.
SEVENSTORE: How long have you been DJing and how did you first get into it?
Greg:
A dear friend of mine was an up and coming DJ, so I was fortunate enough to travel up and down the country first, then places all over the world with him. It was amazing to see the size of the venues and crowds get bigger and bigger. It was fun. From there I would play if asked and once I got into the fashion industry I played a bit more for stores and for the team I worked for and with. I don't take it to serious and just want to have a good time. I'm much more comfortable on the dancefloor than in DJ booth.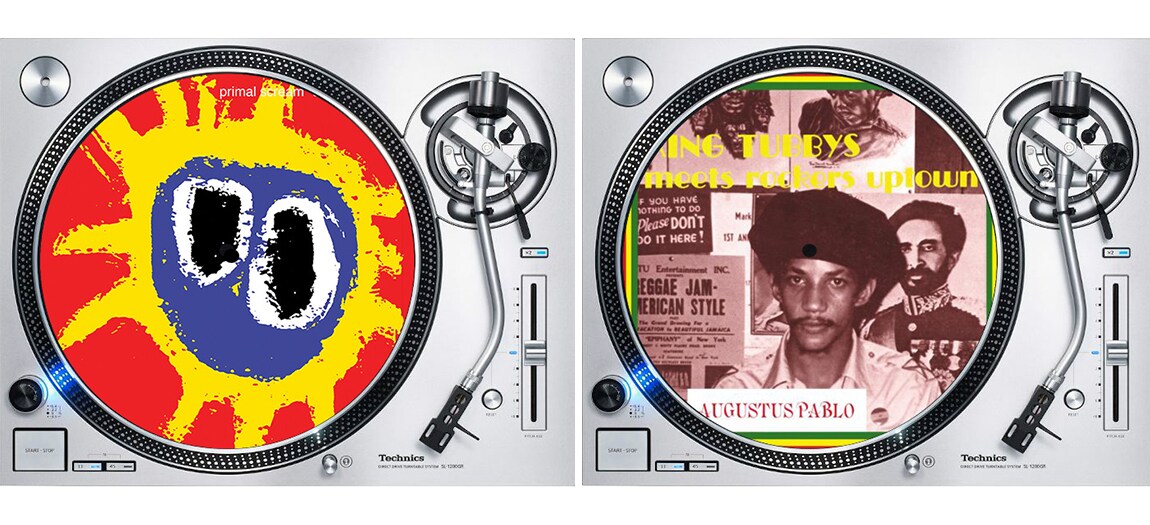 SEVENSTORE: DMSR have a strong relationship with a network of brands, how do you think music connects with fashion in today's world?
Greg:
I think the connection to music and fashion is bigger than ever. It's always been there, but right now, it's hard to get past the influence of music. From designers referencing musical icons new and old, who's on the front row at the shows, to designers playing at their own after parties. Just look at someone like Raf - for me someone who always joined the dots to music and fashion so well - with his earlier collections referencing and heavily influenced by Joy Division, New Order, Kraftwerk, the Manics and more recently a capsule with The XX. I do think the connection is as strong the other way too, with the music world heavily influencing fashion. Music artists are designers, DJ's are producing the sounds for shows, merch is going for big money. Having worked on runways and presentations, I've seen first-hand how important the right music can be in getting a message or theme across.
SEVENSTORE: In the midst of all the chaos surrounding Covid-19, How are you adapting to it? How have you managed to fill your time?
Greg:
I've been busy with work which is good! I've been doing a lot of playlists and working with stores, buyers, friends on playlists and channelling these through DMSR. I've discovered loads of new music which is ace. Like everyone else - on IG - I've been keeping fit, but the real highlight has been hanging out with my young son, who would normally be at nursery four days a week. He's a real joy through all this chaos.
Check out SEVENSTORE's Playlist with DMSR's Greg Hewitt below -