Seven x Nike 270: Bombed Out Church Takeover
'Celebrating the future archive via community'
While streetwear will always champion design and storytelling over functional sporting elements, the culture is entwined with technology - as a muse and as a platform for communication.
The launch of the
Air Max 270
marks the beginning of a new era for the franchise. As the first Air bag designed for day long comfort rather than for pounding the pavements, the 270 is a nod to the culture that has become as large a part of the sportswear giants' DNA as pushing the boundaries of athletic performance.
Paying homage to the power of communities built through technology, we set up installations around seven of Liverpool's' cultural hotspots, displaying a hologram of the Air Max 270 'Dusty Cactus'.
The event culminated in a light installation at the Bombed Out Church, mixing new technology with a historic pillar of the community. Once an Anglican parish church, St Luke's was badly damaged by the blitz in 1941. Since, it's been used as a concert venue and event space; repurposing the ruins but keeping strong ties to the community.
Liverpool's fashion community turned out in force for the evening, with each individual coming together as one to celebrate the launch of Nike's newest icon. With innovation and design at the forefront of the event, it was only fitting that some of the city's most influential came to witness a display of culture and community.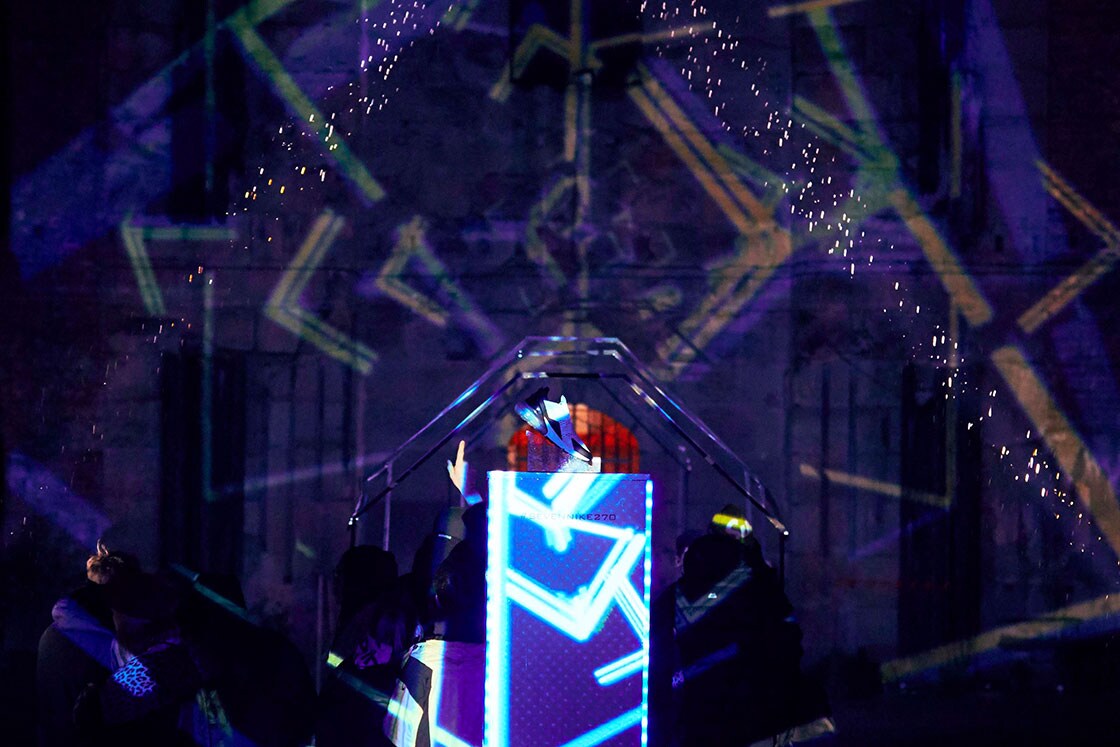 The Nike Air Max 270 is
available now at Seven Liverpool
.