Nike Air Max 270: Innovating a legacy
Innovation and technology are the fabric of modern society. Technology keeps Liverpool moving whilst innovation is at the core of every Nike shoe.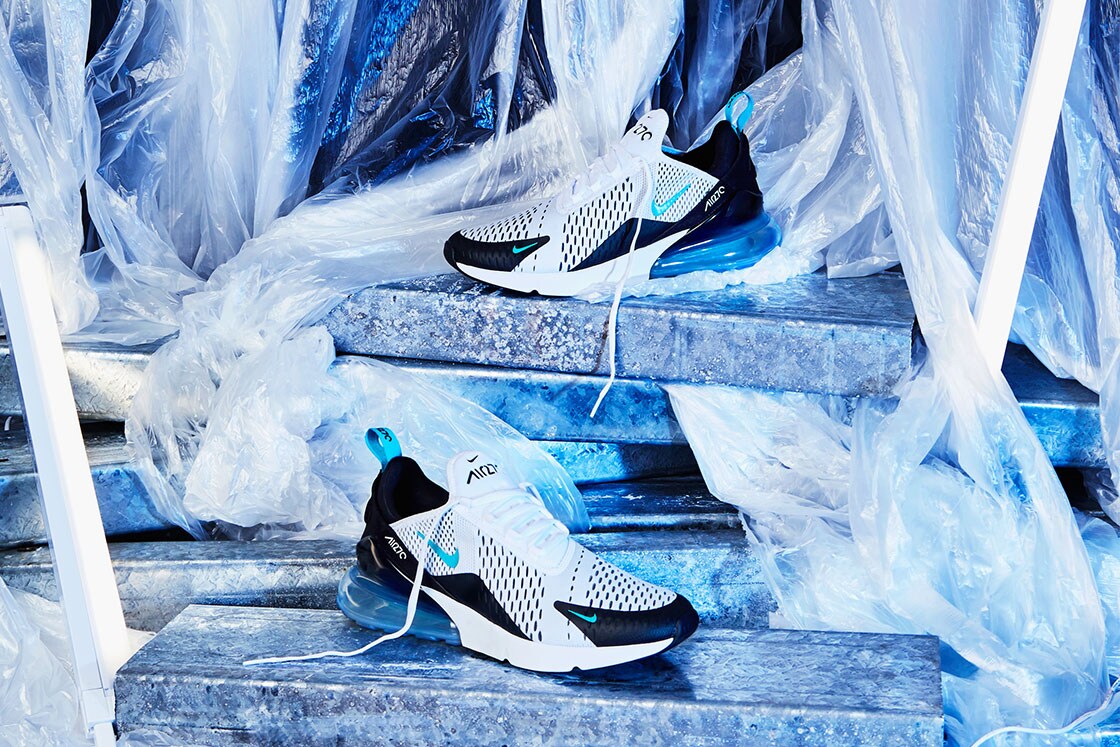 Inspired by the Air Max 180 and Air Max 93, the
Nike Air Max 270
pushes the limits of Air technology with the biggest air unit heel in Nike's history. The
retro inspired 'Dusty Cactus' colourway is re-imaged and re-purposed for the 21st century.
To celebrate the 270's status as the epitome of sneaker innovation, we are taking over the city of Liverpool for something very special where technology, design and innovation combine to become art.
Keep an eye out around the city centre over the next few days for Seven plinths in Seven iconic Liverpool locations.
Each plinth will give you a clue to the whereabouts of our exclusive Air Max 270 installation; in a re-purposed location whose history is as grand as the Air Max's legacy. Make sure you follow our Instagram account where we will also be posting clues and previews in the lead up to the event.
Shop the current collection
now.