Know Wave
is not a permanent fixture, nor is it defined to be a typical fashion paradigm, but a sphere that is multi-faceted and caters for themselves, the consumer and the collaborators.
The inception of Know Wave came about in 2012 by downtown skate and streetwear aficionado's Aaron Bondaroff, Al Moran and Mills Moran. Not so much a clothing brand back then, it was built on a community platform for expression through music, art, fashion and film under the fundamental scope of communication. All of these mediums were methods of communication and output for creatives alike – a sort of collective of people from all areas and divisions expressing through the Know Wave brand.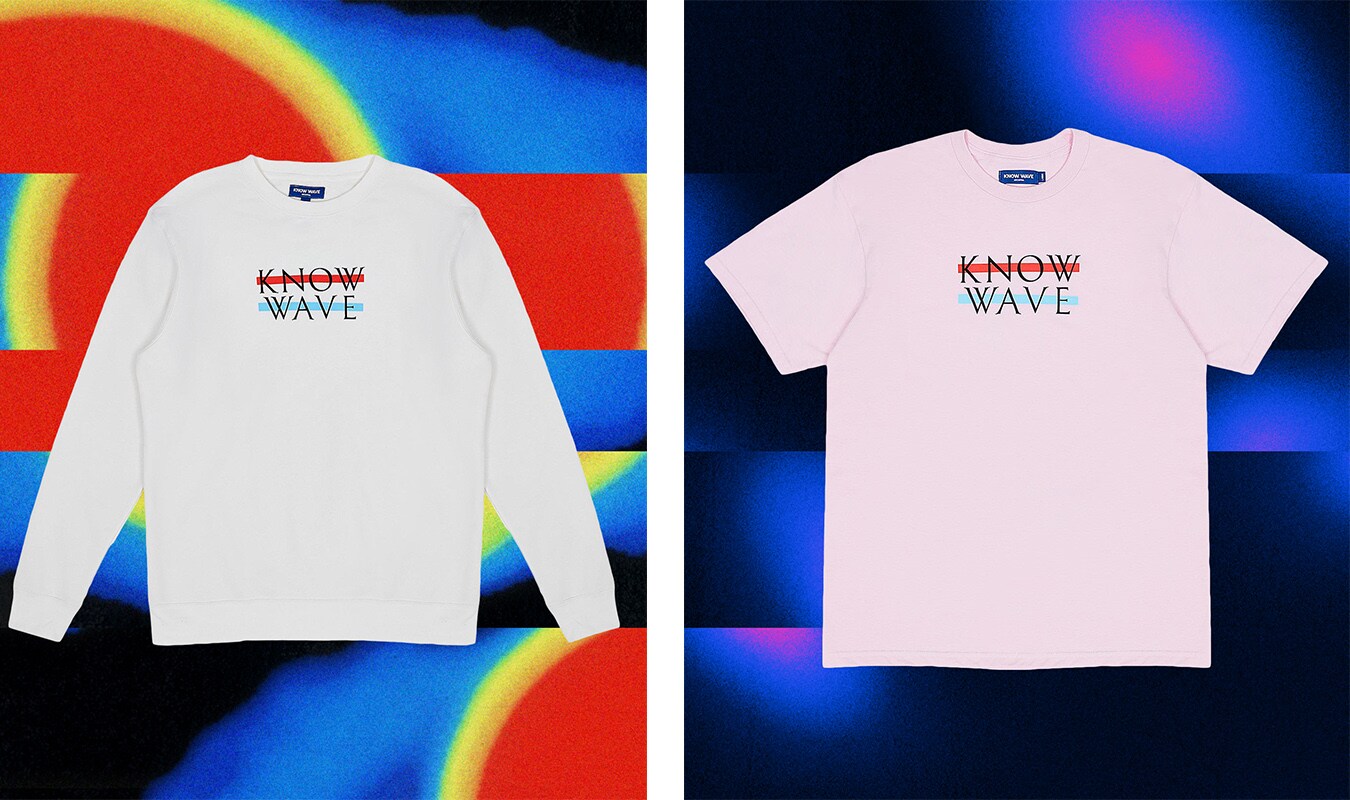 Know Wave
has always taken on a close-knit, grass-roots approach without taking up big money deals and detracting from their comfort zone. Staying this close to the ground allows the brand to continue to evolve naturally with what is happening around them. Their polyhedral nature dips into and takes advantage of the youth that are out making things happen; meeting other creatives, designers, artists and characters to team up with and try to put a mark on their own history and culture. This spirit has been nurtured throughout a brand that sits on the support system of Morán Morán, a contemporary art gallery that has housed the likes of Daniel Arsham, Kiko Kostadinov and Lucian Smith. This pedestal puts emphasis on partnerships in the Know Wave camp, allowing the people behind the brand to remained focused on artistic expression and dialogue.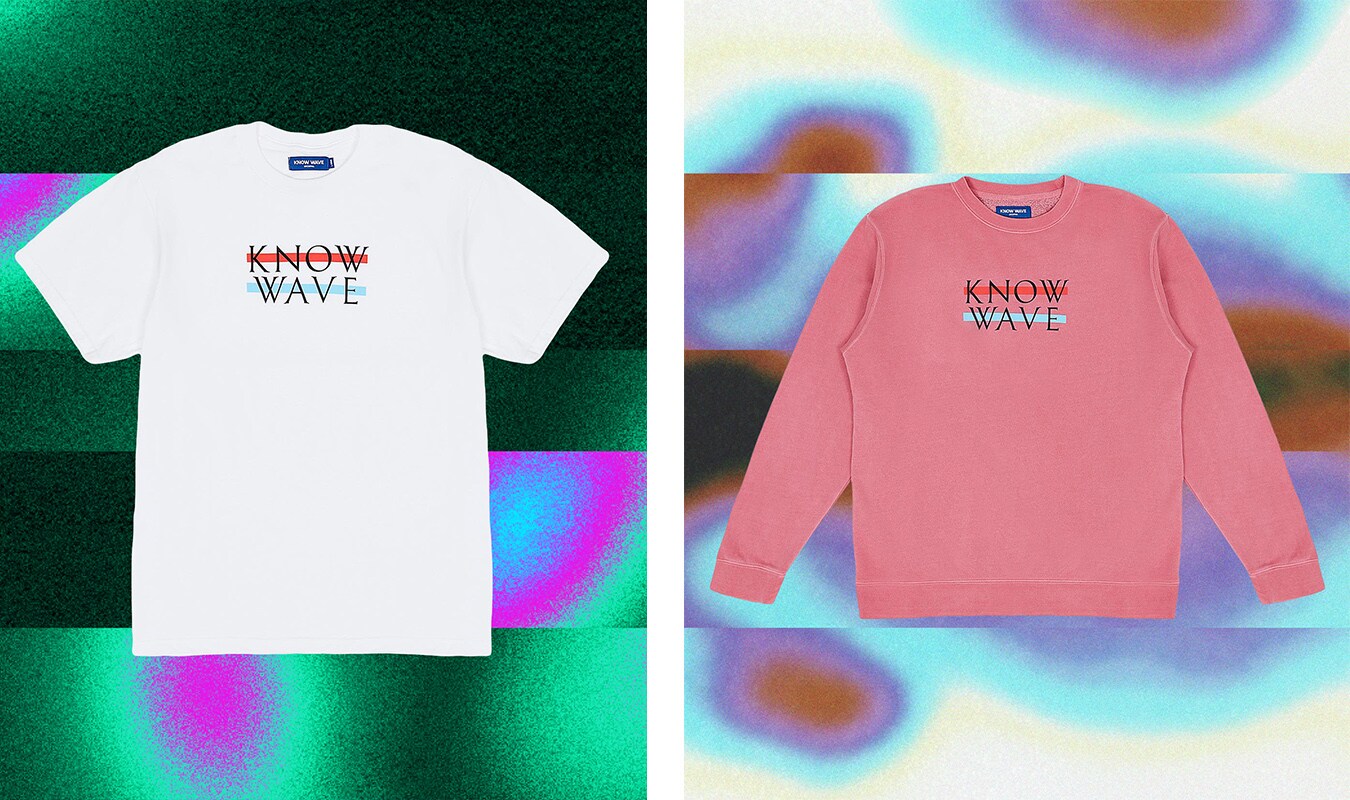 Know Wave could be a lot of things; a fashion brand or a radio station, but it is not either, it remains open to the possibilities of all and frequently dips its toes into a load of different worlds. With that being said, fashion came later than the radio station, collaborative t-shirts with the likes of Dover Street Market birthed the fashion element to the Know Wave brand, kick starting another world Know Wave could divulge in. Since then, Know Wave has continued to develop and combine with their peers providing a vast range of wardrobe staples treated in heavy graphics and branding.
For AW20, SEVENSTORE welcome Know Wave to their brand catalogue. A collection made on the backbone of t-shirts and additional warming wardrobe fits, executed through bold branding and garment dyed outtakes catering for the streetwear natives of their youth.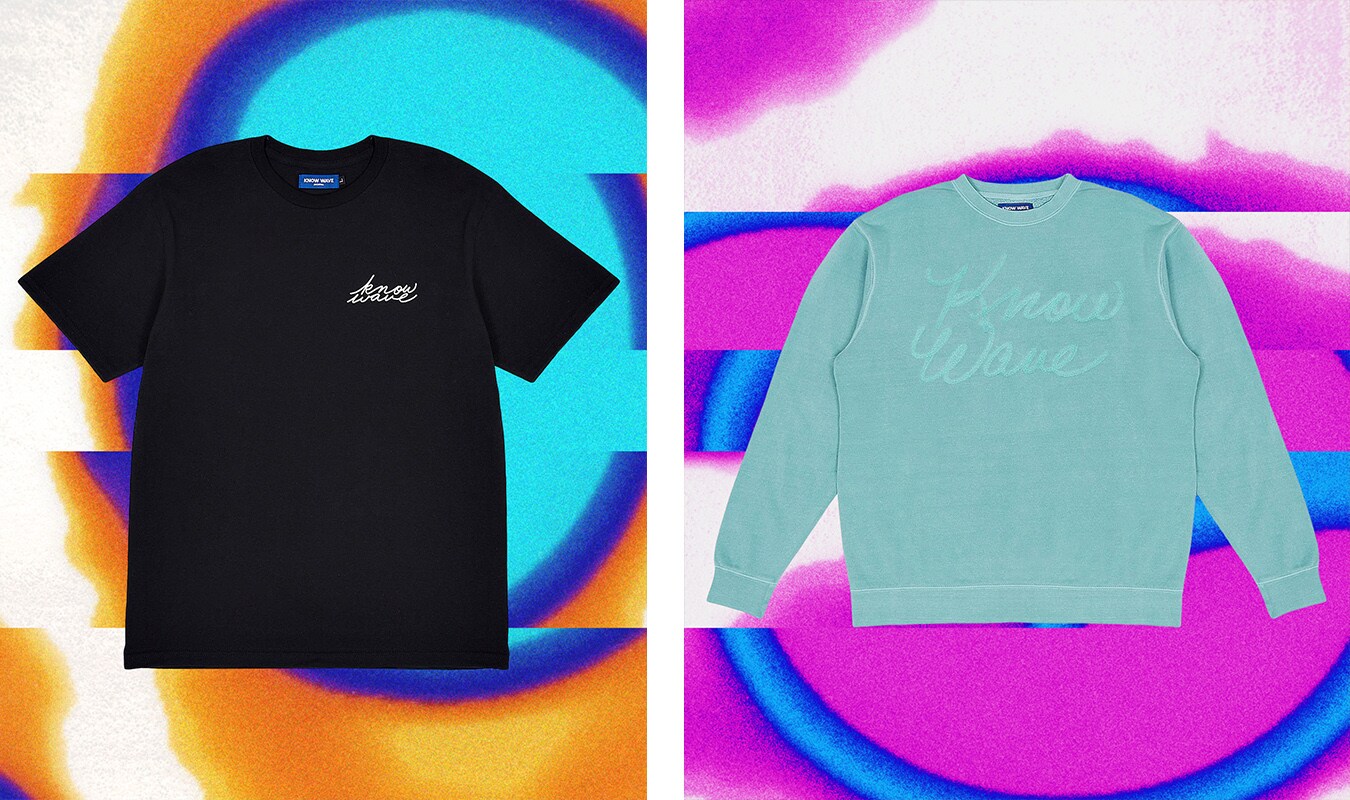 The latest collection of Know Wave is available
online now.